IFJ Names Asia-Pacific Deadliest Region for Journalists
February 15, 2016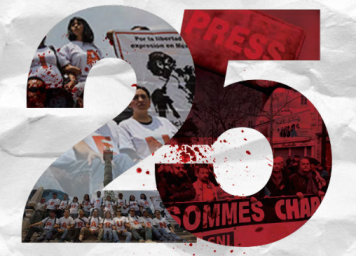 On Thursday, the International Federation of Journalists released a report on journalists and media staff killed on the job over the past 25 years. The report highlights the Asia-Pacific region as the deadliest place to be a journalist. India, Pakistan and the Philippines rank as three of the 10 most dangerous countries for reporter safety.
Today, the most likely cause of death for a media worker in the Asia-Pacific is shooting, followed by explosions, vehicle accidents, stabbings and beatings. 
"When the IFJ began collecting records on journalist casualties 25 years ago, one could be mistaken for thinking the Asia-Pacific was a relatively safe place for media. In those early years, the official record of journalists killed each year made single digit figures," the report said.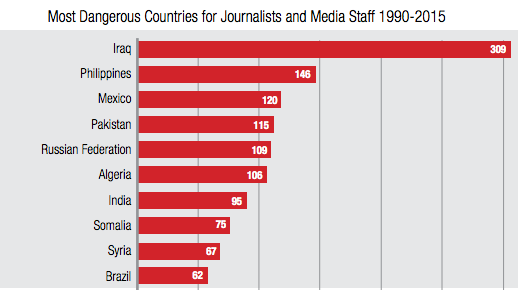 But in the past decade, Pakistan and the Philippines have been among the world's most lethal countries for journalists, rivaled only by Iraq and Syria.
"The 'worst offender' list shows that when a government fails to stamp out impunity, it becomes embedded and normalised in the national psyche," said Jane Worthington, Director of Program & Development for the IFJ's Asia-Pacific Office.
Worthington says though the rising numbers throughout the Asia-Pacific region are great cause for concern, there is room for some optimism in an unlikely place: Pakistan. In 2015, just three killings were recorded in the country – the lowest number since 2006. According to Worthington, this is because Pakistan has started to take its battle against impunity seriously by using judicial action, and by enforcing the UN Plan of Action on the Safety of Journalists and the Issue of Impunity.
"Let's hope Pakistan is signaling long-awaited change," she said.
Click here to read the full report.