OSCE Launches Publication on the Safety of Female Journalists Online
February 17, 2016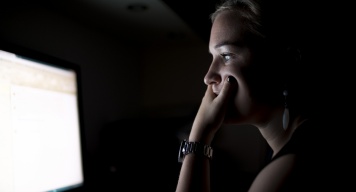 The Organization for Security and Cooperation in Europe (OSCE), under the leadership of Dunja Mijatović, Representative on Freedom of the Media, has released an online compilation of research on and potential solutions to online abuse involving female journalist. The publication features essays from reporters, scholars and free speech advocates. The Dart Center contributed a chapter on evidence-based approaches to prevention and intervention, including methods for exploring motives, understanding terminology and reducing stigma.
The 52-page report outlines new research, asserts government obligations, and discusses the effects of online abuse on journalism and free speech. It also places the issue of online abuse into a broader context of misogyny and violence against women with society, calling for responses at all levels of decision and policy-making.
"We cannot tolerate an environment in which female journalists and bloggers in particular are coerced into silence," said Mijatović in a press release. "This compilation will serve to bring the stories of real women to the foreground of the debate of online abuse of female journalists, hopefully contributing to a debate involving many stakeholders on how this problem can be tackled."
The report offers the following recommendations for media organizations:
Adopt industry‑wide guidelines on identifying and monitoring online abuse.
Ensure that journalists experiencing online abuse, both staff and freelancers, have access to a comprehensive system of support including psychosocial and legal assistance.
Create a company culture of gender equality and non‑tolerance to threats and harassment against staff.
Put in place clear and transparent procedures related to content moderation, with the view of protecting the right to freedom of expression, and train relevant staff accordingly, while ensuring that male and female staff be equally involved.
Work with other media organizations and associations to create support systems, including training and mentorship programmes, for female journalists and media actors.