Dart's Shapiro To Participate in Sandy Hook Panel
March 29, 2013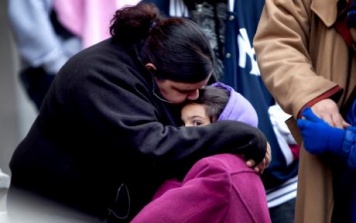 In advance of the Dart Center's day-long symposium on the Sandy Hook massacre in conjunction with the Tow Center for Digital Journalism, Dart Center Executive Director Bruce Shapiro will participate in a panel discussion at Central Connecticut State University, "Covering Tragedy: The Media and Trauma After Newtown."

When: Wednesday April 3, 6 pm reception, program starts at 7.
Where: Marcus White Living Room, Marcus White Hall, Central Connecticut State University, New Britain, CT.
The event is hosted by John Dankosky, Vance Chair in Journalism and Mass Communications and host of WNPR's Where We Live. Aside from Shapiro, the panel includes Tina Susman, national correspondent for the Los Angeles Times, who has covered war in Iraq, Somalia and Rwanda; and WNPR reporter Jeff Cohen, who covered the Newtown shooting and its aftermath for NPR. 

The discussion will focus on the media's role and its boundaries when reporting on tragic events. It will explore impact of this work on the journalists themselves.