For Press Freedom, and Safety of Journalists
May 3, 2013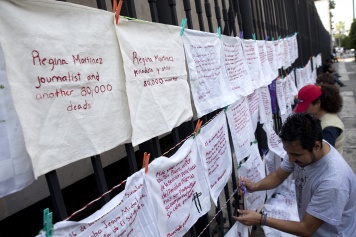 Today, in many countries across the globe, freedom of the press and freedom of expression are celebrated as fundamental human rights. Following the most deadly year for journalists to date, governments are also being reminded of their responsibility to uphold the civil liberties of those who report the news.
Last week, on April 28, 2013, a year after the brutal slaying of Mexican journalist Regina Martinez, hundreds of journalists, academics and activists marched in twenty cities across Mexico to demand an investigation into her death and crimes committed against other journalists, as well as protection for reporters at risk. 
Two photographers, Proceso's Eduardo Miranda and Noé Zavaleta, were on the ground to cover the day's events: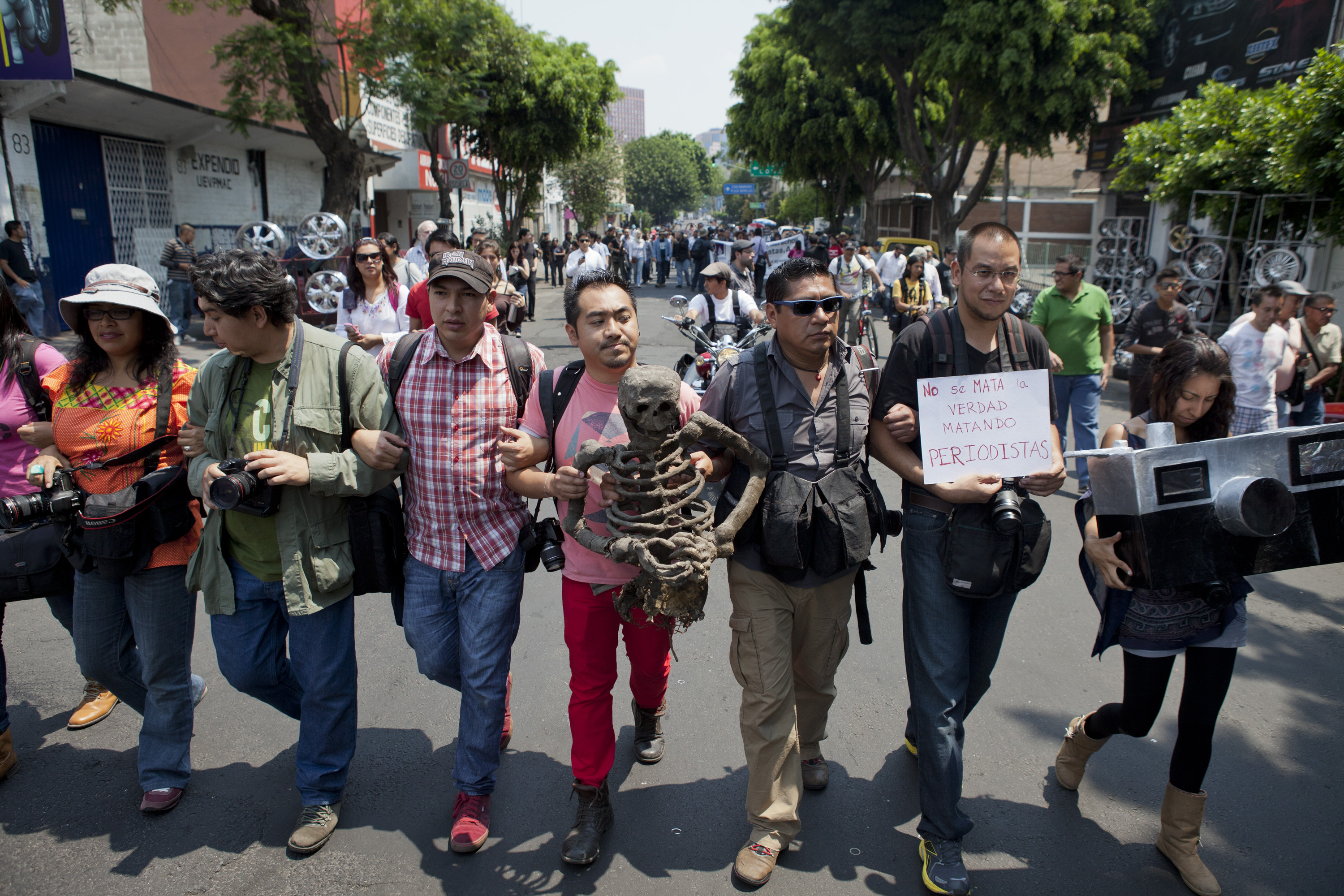 Photography courtesy of Eduardo Miranda: Journalists have gathered in Xalapa, the capital city of Veracruz, to protest impunity and demand an investigation into the murder of journalist Regina Martinez who worked for the magazine Proceso and was killed in Xalapa a year ago.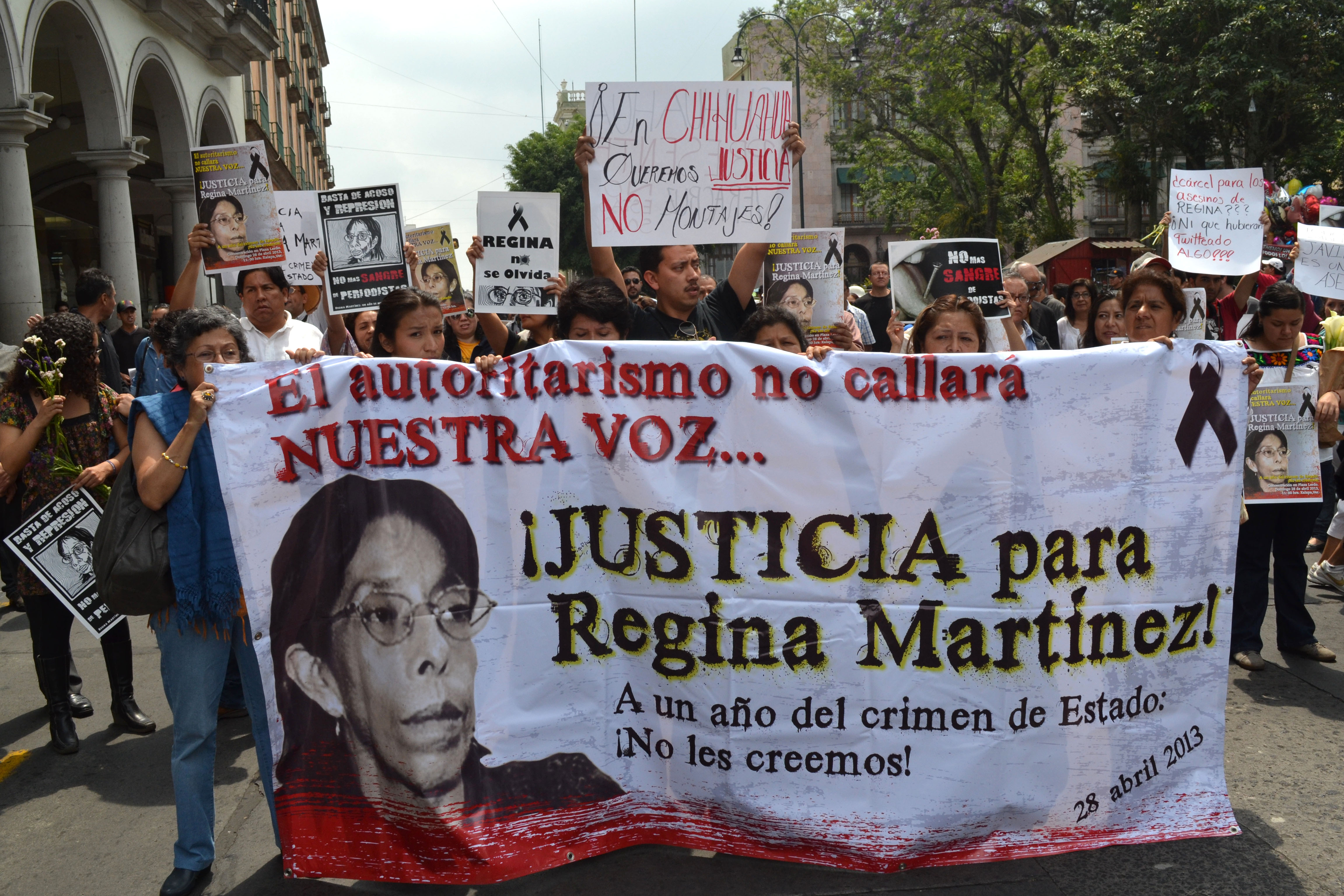 Photography courtesy of Noé Zavaleta: A year after the murder of Proceso magazine correspondent Regina Martínez more than 300 journalists, academics and activists march through the city of Xalapa Veracruz to demand justice from the authorities.
Click here to watch UNESCO's live stream of World Press Freedom Day.