OSCE Kicks Off Conference on Journalist Safety, Press Freedom & Pluralism in Conflict Zones
June 15, 2015
The Organization for Security and Cooperation in Europe kicked off its two-day conference on journalist safety, media freedom and pluralism in times of conflict. The event, taking place in Vienna, aims to build on recent OSCE-organized discussions between representatives of media organizations from the Russian Federation and Ukraine. Follow #JournoSafeOSCE for live updates.
On Monday morning Dunja Mijatović, the OSCE Representative on Freedom of the Media, delivered opening remarks to more than 300 media professionals. Scroll down to read excerpts from her speech, and click here to read the full version.
When we talk about survival and the media, we usually are talking figuratively. We ask questions about whether real journalism can survive the newsroom cutbacks that unavoidably occur when revenues sink – as they have been for traditional media in recent years. 
But we now need to think literally about survival because, as all of you know, over the past 25 years "open season" has been declared on media. They have become targets of assassins' bullets and corrupt government authorities' anger and they also have become the recipients of the general public's contempt as the bearer of bad news. Nowhere is that more true than in places of armed conflict. 
There is a toxic brew awaiting journalists who venture out to report on issues of real public interest these days – and they are subject to every kind of punishment just for doing their jobs. When this brew mixes with armed conflict, the results are dangerous for journalists and the public alike. 
Miklos Harasti, one of my predecessors in this office, often referred to killing as censorship by murder. It has become commonplace these days – at least when it happens one at a time – so commonplace that the public barely notices when a reporter is killed on the job. It used to be big news. Now it is almost nothing more than agate – that small type in the back of the newspaper where weddings and births and traffic citations are announced.
When journalists' lives becomes so cheap – undervalued – it is easy to start thinking that their role in society is more of being irritants than pillars of free expression and robust debate that serves to build and maintain liberal democracies. And nowhere is it more likely to happen than in places of armed conflict.
Obviously, the issues that have arisen from the conflict in and around Ukraine consume our attention these days. Death, disappearances, assaults, kidnapping, intimidation, threats and simple seizures of property are commonplace.
Deaths in conflict zones do not have to be commonplace. There are ways to report more safely. 
Conflicts give rise to other issues that affect journalists and their safety. Conflicts necessarily bring in governmental authorities as major players in what and how events are reported. How do journalists respond to the countless interests tugging at them – their employers, their governments and even their colleagues?
The role of regulation is critical to create an environment that allows for the free flow of information. Licensing, content regulation balance, defamation, incitement to violence, threats to public order and national security issues are on the table.
And we will address the issue of propaganda, because the uncontrolled use and proliferation of false scenarios, backed in many cases by unlimited government resources, is so commonplace today that it may be the norm, not the exception.
I call on governmental authorities, wherever they own media outlets directly or by proxy, to stop corrupting the profession, to stop spreading propaganda, to stop presenting a world through the media that is as Orwellian as the era we lived through and came to an end 25 years ago. In the absence of real, critical journalism, democracy suffers and deliberate disinformation becomes the standard.
In the end, propaganda may be the biggest threat of all, because as I have said many times, there is no democracy without good, courageous journalism.  
Recognizing the problems inherent in conflict reporting is only a small part of the battle. We must develop clear-cut, easily understandable and transferrable solutions to the common problems. That is our goal at this meeting – to give the media the tools and the support necessary so they can do their jobs without fear of losing their lives.
Let's take this opportunity to share what we have learned and what we need to know to make reporting a profession that is seen as a pillar for building democracies and peace.
Click here to read the full speech.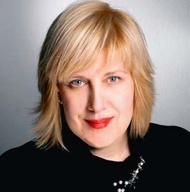 Representative on Freedom of the Media Dunja Mijatović, of Bosnia and Herzegovina, took over the post in March 2010. Mijatović was a founder of the Communications Regulatory Agency of Bosnia and Herzegovina. In 2007 she was elected Chair of the European Platform of Regulatory Agencies. She also chaired the Council of Europe's Group of Specialists on freedom of expression and information in times of crisis. Mijatović is an expert in human rights; communications and media strategy and regulatory and media policy. She has extensive knowledge of institution-building in transitional states and many years of experience in issues related to journalists' safety and new media, including digitalization, convergence and the Internet.