You Can Help! Survey to Understand Occupational Stress
December 12, 2014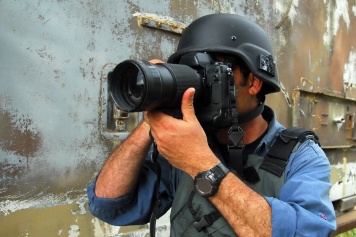 Recent surveys have found that high levels of job stress and harassment are affecting the careers and mental health of many working journalists, but little is known about the specific hazards that these journalists face. More in-depth research would increase understanding and help create effective solutions.
For this reason, Dr. Elana Newman and her team at The University of Tulsa have developed a confidential online survey to assess the various forms of occupational risk and stress experienced by journalists across all beats and mediums. If you're a journalist, you can help!
The survey, which should take approximately 30 minutes, is available here in English and here in Spanish. 
Your participation will help journalists and news organizations around the world, and we thank you for your assistance!
---
¡Tú puedes ayudar! Encuesta sobre Estrés Ocupacional
Encuestas recientes han mostrado que altos niveles de estrés y acoso en el trabajo afectan las carreras y la salud mental de muchos periodistas. Sin embargo, es poco lo que se conoce concretamente sobre los riesgos que enfrentan estos periodistas. Más investigación a fondo ayudaría a mejorar nuestro entendimiento sobre el tema y crear soluciones efectivas.
Es por esta razón que la Dra. Elana Newman y su equipo en la Universidad de Tulsa han desarrollado esta encuesta confidencial en línea. Tiene la meta de evaluar las diferentes formas de riesgo y estrés ocupacionales que experimentan los periodistas, sin importar su tema de cobertura o su medio. Si eres un periodista, ¡tú puedes ayudar!
Esta encuesta, la cual debería tomar aproximadamente 30 minutos para completar, está disponible aquí en inglés y aquí en español.
Tu participación ayudará a periodistas y organizaciones noticiosas en todo el mundo. ¡Agradecemos tu asistencia!