Millar: Australian Journos Battling Floods, Sandflies and Exhaustion
Reflections from a native Queenslander, as Australia's seasonal burden becomes a full-fledged disaster. Accompanying photographs from Rob Maccoll of The Courier Mail in Queensland.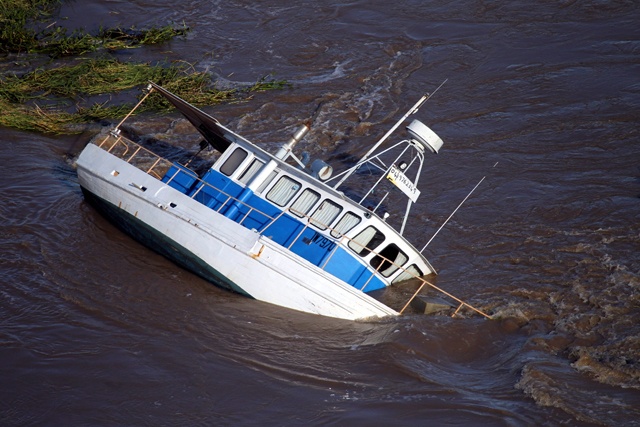 Floods in Queensland? Of course. It's the wet season. This is Dorothea McKellar's country of droughts and flooding rains. 
 
And that's how many approached the first days of this disaster as Christmas passed and the rain kept coming.
These are the kinds of stories that as a news editor you expect will fill the bulletins and pages of the newspapers over the slow silly season. 

But no one expected it to ever to reach these proportions. This is now so very much more.
As a Queenslander, I feel the shock of so many here, that what is normally a seasonal burden to bear has become a disaster of biblical proportions.
 
Friends are e-mailing from around the world, having seen the horrifying footage on French, British, American news broadcasts. The rest of the world is as stunned as we are.

As I write this, the death toll is climbing from a flash flood in Toowoomba and the waters are raging down through rivers towards Brisbane, where an estimated 9,000 homes may go under. 

I feel for my colleagues who have been working this story from day one. 

There are several factors making the initial coverage of this story (which has so many more chapters to be written) so challenging.
Communications are often difficult. Mobile phone coverage can be erratic. Rivers rise and fall so rapidly that a news helicopter landing in one area can find itself completely isolated from the journalists it's supposed to be ferrying. Law enforcement will be telling people to evacuate, while the media will be desperate to stay close to the story. They may well be putting themselves in danger. Tensions will rise and clashes with officials (hopefully only verbal) are almost guaranteed.
 
The conditions will be miserable. ABC reporter Kirrin McKechnie finished her live cross one night with the line,"If the floods don't get you, the sandflies will." I instinctively scratched my arm.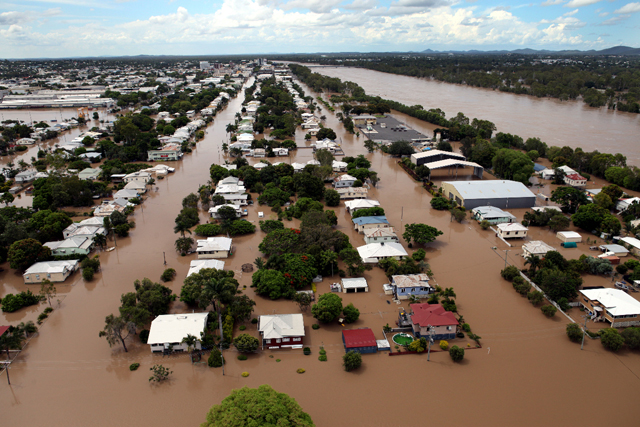 This is disastrous for those personally hit. It won't be much fun, either, for the hundreds of reporters, camera operators and photographers who'll be working around the clock to alert the rest of the world to this unfolding disaster.
 
It's hard to tell loyal and dedicated reporters to take a break, but that's going to have to happen very shortly. I know one reporter was asked to take a day off but refused, wanting to bat on until she dropped.
Bosses will have to start getting tough when reporters and crews don't see how exhausted they've become. 

Proper sleep and rest is critical for an ongoing story like this. 

Proper food is vital, too. As managers, you can help by offering coordinated decision-making from headquarters. Chaos in the newsroom is one of the most stressful things for a crew on the road, facing long days, fraught technology and trauma at every corner.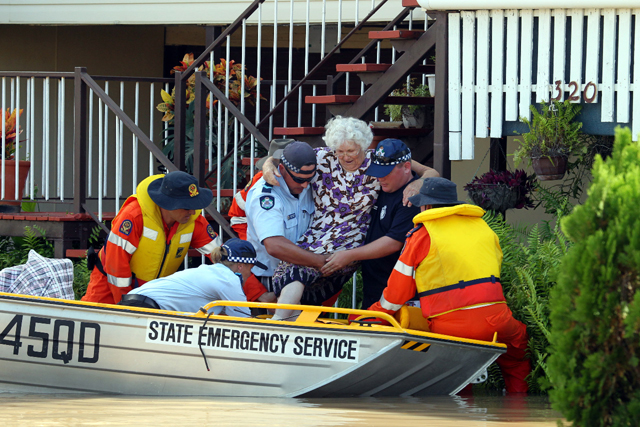 Talk to staff. Check in with them to see how they're coping. Many of the reporters covering this story are local or regional reporters cutting their teeth on national yarns and will not have any previous experience to lean on.


I hestitate to compare this disaster to the Victoria bush fires; every tragedy is different. But they are alike in that this will be a slow, unfolding story.

The people you're in contact with are experiencing an extraordinary trauma, despite their stoicism. So when you're interviewing them, keep in mind some of these Tips for Flood Coverage from Dart Centre Australasia.
More resources