Devastation After Nepal Quake
April 25, 2015
Please consult our tips and resources on covering disaster, interviewing victims and survivors, and working with reporters exposed to traumatic events.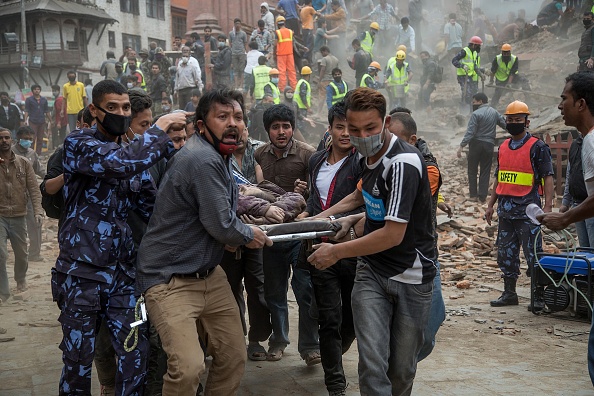 A powerful earthquake shook Nepal on Saturday morning near its capital, Kathmandu, killing more than 8,000 people, leveling sections of the capital's historic center and trapping hundreds in a 200-foot watchtower that came crashing down. Nepali authorities say the current death toll could continue to rise, as many are believed to be trapped under the rubble.
The 7.8 magnitude quake also set off landslides on the slopes of Mount Everest, where several hikers were reported to have died and many more remain stranded. The quake was felt far and wide — at least 50 people died in neighboring India, Bangladesh, Pakistan, Tibet and China.
All across the country, walls tumbled, trees split, power lines snapped and large cracks opened up in the streets. Tens of thousands prepared to spend the night in open spaces outside to avoid the collapsing buildings and falling debris.
By Saturday evening the United States Geological Survey had counted more than two dozen aftershocks, one of which measured at a magnitude of 6.6. 
The Dart Center has a host of tips and resources for journalists covering tragedy on this scale below: