Black Saturday: One Year Later
As the anniversary of Australia's worst peacetime disaster approaches, expert guidance on how to reflect without retraumatising.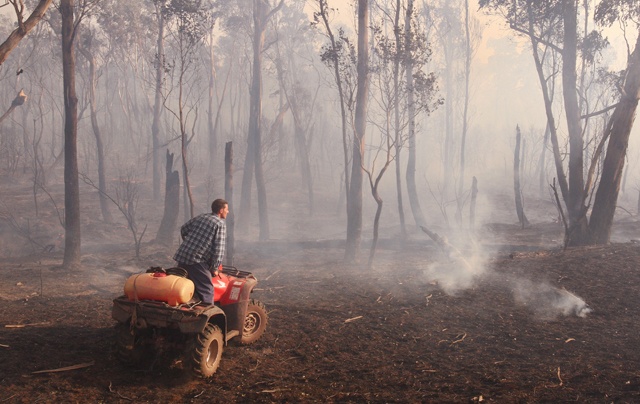 Australia's worst natural disaster struck Victoria on Feb. 7, 2009, when the Black Saturday bushfires killed 173 people, injured at least 400 and affected countless thousands more. One year later, survivors and their communities reflect on lost loved ones, burned homes and physical and psychological injuries that continue to shape their lives, even as they cease to make headlines. News organisations writing the "anniversary story" can help make this time of reflection a healing one, but only if they consider how to report as respectfully and accurately as possible.
The Dart Centre has gathered lessons from other tragic anniversaries — 9/11, the Omagh bombing, Hurricane Katrina and the murder of Matthew Shepard — lessons from covering the bushfires themselves and general resources for covering traumatic events.
Tragic Anniversaries
The Black Saturday Bushfires
Covering Traumatic Events
Dart Centre Australasia's self care tips for news personnel exposed to traumatic events, staff care tips for their managers and editors and reporting tips for dealing with victims of violence.
Quick tips, in-depth resources and links to other organisations relevant to covering disasters.
"Tragedies and Journalists": the Dart Center's comprehensive guide for reporters, editors, photographers and managers on every aspect of reporting tragedy.
Guidance on mental health issues and how they evolve in regions devastated by natural disasters, presented by psychiatrist Alexander McFarlane.
Scientific consensus, made readable, on the effects of traumatic coverage on journalists, on media consumers in general and on children in particular.