Chong-ae Lee on Korea's National Tragedy
The sinking of the Sewol ferry off the coast of South Korea in April was a tragedy felt around the world, leaving nearly 300 dead, most of them young students. As Korea struggles to comprehend the loss, Korean journalists are reckoning with the consequences of their own failings, and the trauma of bearing witness. Chong-ae Lee reports from Seoul.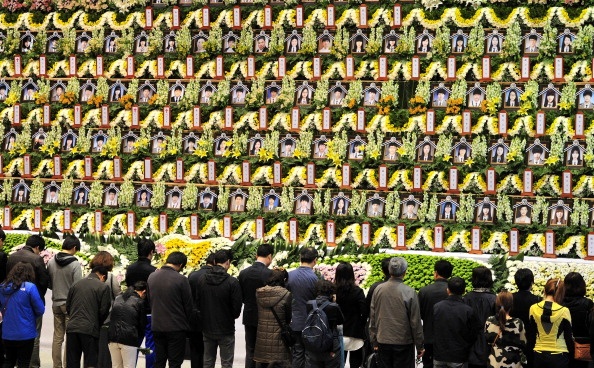 It happened on April 16, a peaceful Wednesday morning. The Sewol ferry, carrying 476 passengers, began to sink 2.8 km (1.75 miles) from Jindo, an island off South Korea's southwestern coast. South Korea is one of the most connected countries in the world, and the entire nation was soon watching the ferry slowly sinking.
Of the 476 people on board, 325 were students in their second year of Danwon High School in the town of Ansan. They were going on a field trip to Jeju island. There were also 14 teachers, 104 general passengers and 33 crew members. At the time of this writing, the death toll stands at 290.
All Koreans know what such a field trip means to second-year high school students; it is the one opportunity they get to enjoy themselves and let go with their friends. The rest of their lives are consumed by their studies, competing under pressure to pass a single test in the coming year that will determine if they get into college or not.
Even if the media had done everything right while reporting this tragic incident, it would not have been an easy story to cover. It was a man-made disaster, which is more difficult emotionally than a natural disaster because victims often feel targeted or betrayed.
And it was a disaster involving youth. Victims under 18 years old are typically more severely affected and take longer to heal from traumatic events because they lose their trust in society as a safe place, and their trust in adults who are charged with protecting them.
As the tragedy unfolded in the middle of the sea, it was difficult for family members and other viewers to know what was really happening with the rescue. Their inability to do anything to assist made everyone feel helpless and anxious. There was a sense of shame and embarrassment that such an accident could happen in 21st-century Korea.
This disaster of human error is what I call a "consequential disaster"—a disaster that is a direct consequence of not obeying rules and regulations or of making unethical decisions to gain profit; a disaster that should have been foreseen and could have been prevented had everyone followed rules, regulations and ethical principles.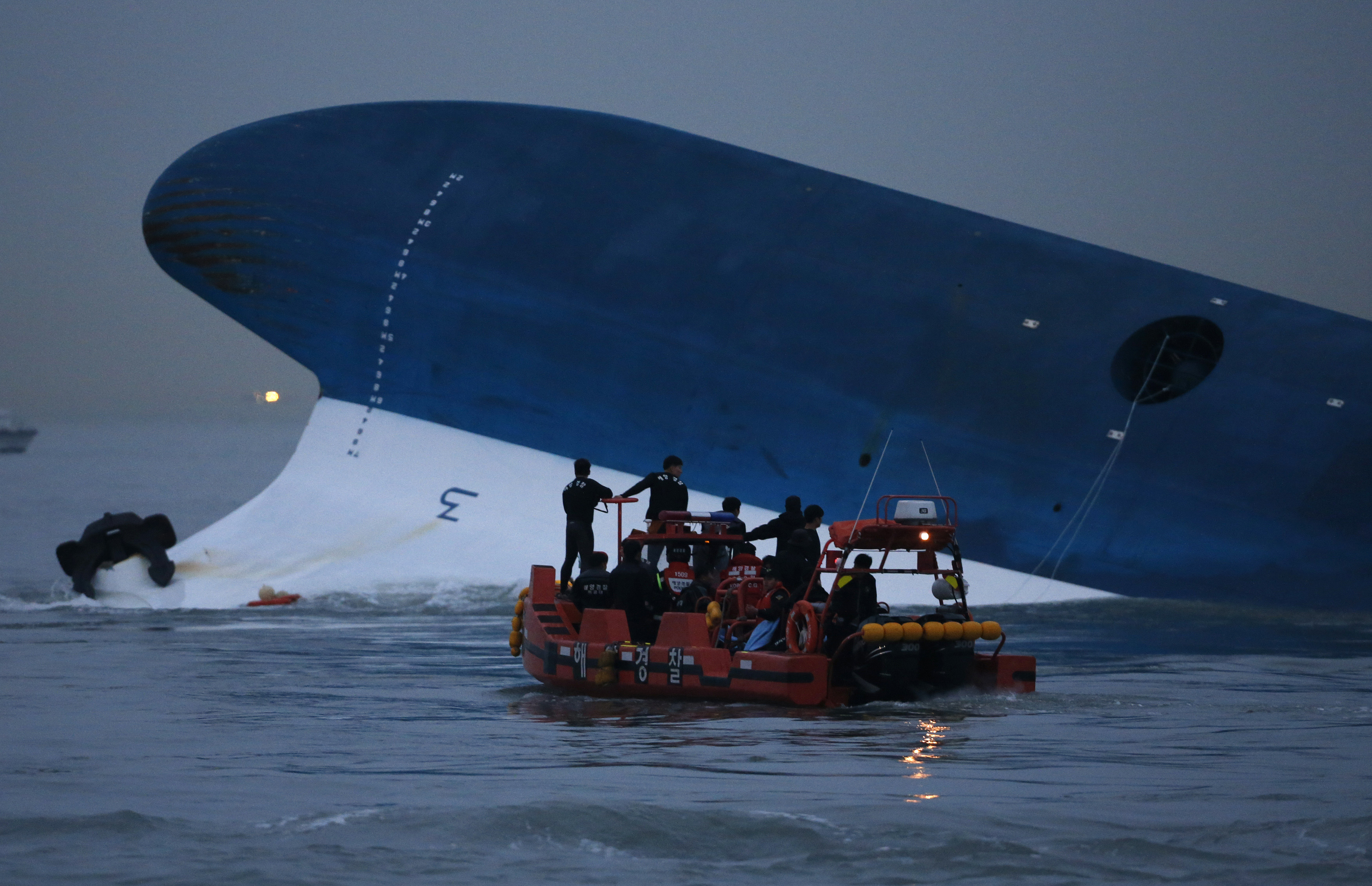 Koreans have bad memories associated with consequential disasters: in 1994, the Sungsoo Bridge across the Han River in Seoul collapsed killing 32 and injuring 17; in 1995 the Sampoong department store in Seoul collapsed killing 502, injuring 937 and leaving six missing. But most believed things were different now. So, this time with innocent young students among the victims, the anger and disappointment, resentment, sorrow and deep ache was greater than ever. Everyone in Korea was affected and everyone seemed to become depressed.
Although they were working under extremely difficult circumstances, the coverage of the sinking ferry and its aftermath by journalists was problematic. There was misinformation everywhere: At about 11:00 am, an hour and a half after the news broke, and as we were hearing that the ferry was almost under water, the school and the Gyeonggi Province Office of Education sent out a text message claiming all students had been rescued. Every journalist quoted officials without questioning the information. Later, they did the same when the maritime police gave out incorrect numbers. As a result, distrust of reporters grew especially strong. Some of the reporters covering the Sewol ferry incident were called "kiraegi" (기레기), which is a compound word of kija (기자, reporter) and ssŭregi (쓰레기, trash).
What went so wrong? What did reporters learn from this incident, which is still ongoing? What can reporters do differently if something like this happens again?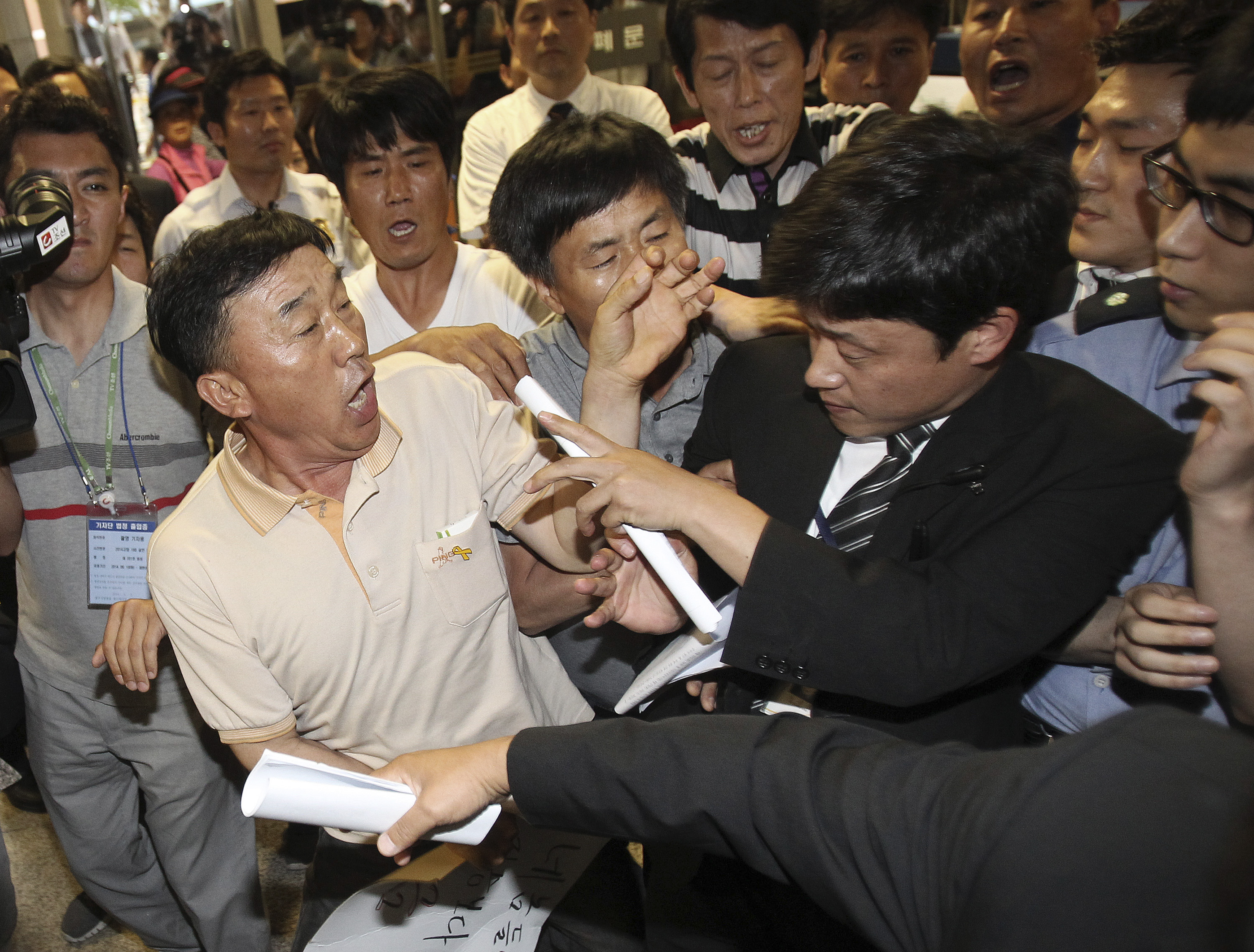 I had an opportunity to talk to 10 journalists from my company, SBS, about this issue. SBS is one of the three major broadcasting stations in Korea and the largest private broadcasting station. Eight of these journalists were at the scene covering the incident for more than a week; the others were in Seoul but covered the incident from afar.
All of them told me that it was the hardest news event they ever had to cover. This was true even for those with more than 10 years of experience who had covered countless tragedies before. Many were deeply affected by the incident, some had nightmares and others told me they still would suddenly break down and cry as they had when covering the story from Jindo. They felt guilt, shame, fear, depression and isolation.
It all started with misinformation. All reporters know that in a breaking news situation accuracy is most important. But at the same time, it is difficult to know whom to trust when journalists can't get close to the scene; which in this case was 2.8km into the ocean.
When the school and the Gyeonggi Province Office of Education sent the message claiming all students had been rescued, reporters near and far quoted them.
Everyone watching television felt incredible relief—but only for 40 minutes. It turned out the information was false. All day long, reports on how many people had been rescued and how many were missing was proven wrong time and again.
The maritime police and the Ministry of Oceans and Fisheries said that more than 350 people were helping in the rescue. That figure included 178 divers, a number that a majority of reporters quoted; but that too turned out to be a lie. A relative of one reporter at the Mokpo (a city on the southwest coast) branch of MBC, one of the major broadcasting stations, was a fisherman who told the reporter that the number of people who had been rescued was far fewer than reported. This was ignored by the station's Seoul office, which trusted the maritime police and Ministry of Oceans and Fisheries more than their own reporter.
There are several reasons why reporters said they were unable to verify information. For one, they had too much to handle. Most of them were junior reporters, who were doing live coverage for every news program while trying to gather information when not on air. They weren't in any position to carry out an investigation, nor did they have the time.
Second, since the last administration, the government has pressured media companies to reduce investigative reporting, and they have used the excuse of low viewer numbers to reduce or cut such programs entirely. Because of this, when families began to question what was really happening, a lot of reporters didn't follow up, assuming it was just the frightened reaction of relatives. It wasn't until 'Newstapa', the online investigative reporting company created by former investigative journalists, found out that only 16 divers (not more than 100, as was reported) were involved in the underwater rescue on the first day. After that, less experienced journalists regretted not having listened to the families more closely and taking their claims more seriously.
In addition, it was the first time in Korea since the "media big bang" that a tragic incident of this scale had occurred. It wasn't just broadcasting and newspaper reporters who were competing, but cable TV reporters, online and even one-person media outfits. Reporters said there were almost as many journalists as family members, and the competition among them was fierce.
The gymnasium where families of the students were put up was an open space with no privacy. Journalists were doing live coverage there all night long. After a week, the media was moved to the second floor balcony where they could be seen looking down on the families. Eventually the families asked them to organize a pool. Reporters felt ashamed that they hadn't thought of that themselves.
From the first day, families suffering shock and anger found themselves surrounded by journalists. But several journalists told me that what the families wanted to say was not what their companies wanted them to cover.
Many journalists knew little about trauma or what the families might be going through. They were seeing bodies being brought up and hearing a cacophony of crying and wailing. They weren't sleeping enough, having to prepare for live coverage for six days. All this, they said, added up to not being as careful or sensitive as they should have been.
On top of that, it was revealed that KBS, the largest public broadcasting station, was getting pressured by the presidential office not to criticize the government's handling of the situation. This made the families even angrier with journalists, and less willing to trust the media to tell their side of the story. A father kicked a cable news journalist, and a staff member of a foreign news broadcasting station was punched.
One family member with a tape recorder in his hand approached a reporter and asked what she thought about the incident, saying, "This is what you are doing to us, how do you feel?"
Another reporter said she was rejected multiple times and then pushed away by a family member when she tried to ask a question. She finally secured an interview but didn't tell her company what she had experienced. She felt shamed and humiliated.
Journalists said there were stories they thought should be told and that families wanted told, but were not being covered because they couldn't adequately communicate the reality of the situation to their editorial offices in Seoul. Repeatedly, they were instructed to approach families and ask inappropriate questions because they had not been able to emphasize strongly enough to their managers what questions should or should not be asked.
In one incident a cable TV anchor bluntly asked a survivor, "Do you know if your friends are dead," for which, another anchor had to make an apology. In another case, a cable TV journalist interviewed someone falsely claiming to be a rescue diver and another report showed the face of a child who had survived.
One cable station aired interviews by family members for 5 to 10 minutes almost every other day. While this helped to build trust with the families, it also meant that unverified claims were circulating through official news channels.
In the 52 days until June 6, a total of 172 people had been rescued, while 290 bodies had been found and 14 are still missing. Journalists I talked to say they hope the Sewol ferry disaster will result in a clearer picture of how to deal with disasters. At least this was the first disaster when everyone mentioned the word "trauma." Ansan is going to open up a trauma center for students who survived, which is the first time this has been done in Korea following a disaster.
In addition, more media companies are trying to help the journalists who covered the incident by supporting private counseling—something never considered before in South Korean newsrooms.
But to really help journalists, I believe we have to show them that what they experienced wasn't for naught. Even though many were not prepared and mistakes were made, lessons were learned. And if they make every effort not to repeat the same errors, they will begin to establish trust again with their audiences.
Click here to see the 10 tips Korean journalists said they would want their colleagues to know if faced with a similar tragedy.