Dart Center Recent Events
September 17, 2013
In the coming months, the Dart Center will host an array of panels, conversations and lectures at Columbia Journalism School and around the world. Join us for lively and penetrating discussions with Pultizer prize-winning journalists and others on the science of trauma, disruptive truth-telling, covering violence, visual storytelling, life after war and much more.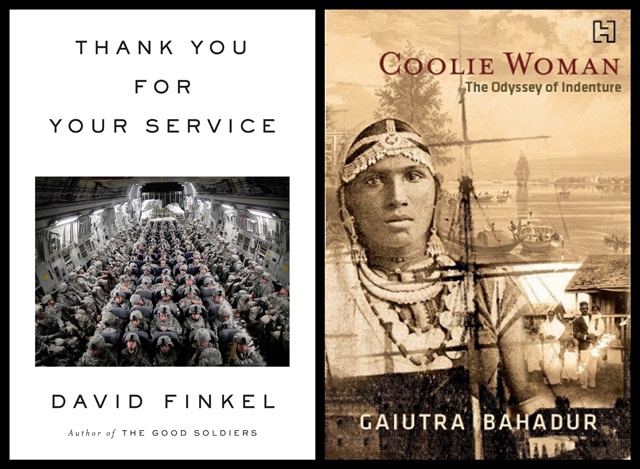 SEPTEMBER 25, 2013
6:00-7:30pm
Columbia Journalism School
116 & Broadway
New York City
Journalists have always covered violence and tragedy. But rapid innovation in the science of trauma changes what we know about victims and survivors and how best to report on them; challenges the culture of journalism when it comes self-care and maintaining resilience; and alters the news agenda itself, placing the long-term consequences of violence for individuals, families and communities center stage. In collaboration with Science Writers of New York, Dart Center Executive Director, Bruce Shapiro, will explore the intersection between trauma science and journalism practice.

Speaker: 
Bruce Shapiro, Executive Director, Dart Center for Journalism & Trauma
* * * * *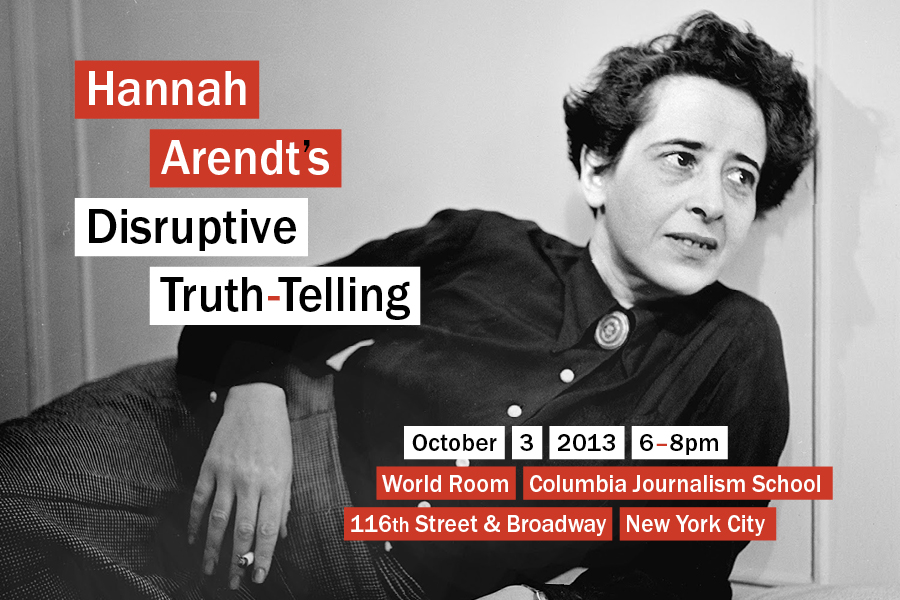 OCTOBER 3, 2013
6:00-8:00pm
Columbia Journalism School
World Room
116 & Broadway
New York City
If journalism is the first draft of history, Hannah Arendt's Eichmann in Jerusalem was not a draft but a whirlwind. Please join the Dart Center on Thursday, October 3 from 6-8pm for a conversation with moral philosopher and Einstein Forum Executive Director, Susan Neiman, and Pulitzer Prize-winning journalist and MacArthur Fellow, Tina Rosenberg, to mark the 50th anniversary of Arendt's still-controversial landmark in human rights reportage.
Speakers: 
Susan Neiman, Executive Director, Einstein Forum
Tina Rosenberg, Pulitzer Prize-winning author and journalist
Moderator:
Bruce Shapiro, Executive Director, Dart Center
Speaker Bios:

Susan Neiman is a moral philosopher with an interest in exploring the persistence of Enlightenment thought and reinterpreting past thinkers for contemporary contexts. She is Director of the Einstein Forum, having previously taught at Yale University and Tel Aviv University. The Wall Street Journal called her 2008 Moral Clarity: A Guide for Grown-Up Idealists "an argument for re-engaging with the moral vocabulary of the country." Her 2002 work, Evil in Modern Thought: An Alternative History of Philosophy, explains philosophy's quest, touching on Kant, among others, as one perpetually in search of a perfect understanding of evil. Born in Atlanta, Neiman received her doctorate degree from Harvard University.
Tina Rosenberg is co-writer of the New York Times Fixes column and author, most recently, of Join the Club: How Peer Pressure Can Transform the World. For ten years she was a member of the New York Times editorial board writing editorials on foreign affairs. She is a contributing writer to the Times Sunday magazine. She has written two other books: Children of Cain: Violence and the Violent in Latin America, and The Haunted Land: Facing Europe's Ghosts After Communism, which won the Pulitzer Prize and the National Book Award.



* * * * *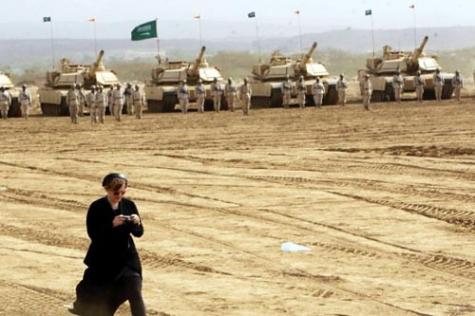 Co-sponsored by the Dart Center and the du-Pont-Columbia Awards
NOVEMBER 5, 2013
6:00-7:30pm
Columbia Journalism School
Lecture Hall
116 & Broadway
New York City
The first in a two-part series, this panel will explore the ethical and practical challenges that arise when covering violence and trauma in conflict zones and here at home. The discussion will offer insights on best practices for interviewing victims, trauma and the news agenda, individual and community trauma, and self-care strategies for journalists taking on difficult assignments. 
Speakers:
Kelly McEvers, International Correspondent, NPR
Rachel Dissell, Metro Reporter, The Plain Dealer, Cleveland, OH
Moderator:
Bruce Shapiro, Executive Director, Dart Center
Speaker Bios:

Kelly McEvers is NPR's international correspondent based in Beirut, Lebanon. Before moving to Beirut in January 2012, McEvers was based at NPR's Baghdad Bureau. In 2011, she traveled undercover to follow Arab uprisings in places where brutal crackdowns quickly followed the early euphoria of protests. While colleagues were celebrating with protesters in Egypt or rebels in Libya, McEvers was hunkered down with underground activists in Bahrain, Yemen, and Syria. She has been tear-gassed in Bahrain; spent a night in a tent city with a Yemeni woman who would later share the Nobel Peace Prize; and spent long hours with the shadowy group of anti-government rebels known as the Free Syrian Army. 
In Iraq, McEvers covered the final withdrawal of U.S. troops and the political chaos that has gripped the country since. Before arriving in Iraq in 2010, McEvers was one of the first Western correspondents to be based full-time in Riyadh, Saudi Arabia. She also covered Yemen and other Persian Gulf countries. Before covering the Middle East, McKevers spent many years covering the former Soviet Union for PRI's The World, where she investigated the Russian military's role in the violent end to the three-day school siege by Chechen militants in the Russian town of Beslan, and before that, she covered Indonesia, Malaysia, and Singapore for NPR and other outlets.
In addition to NPR, her radio work has appeared on PRI/Chicago Public Radio's This American Life, NPR's Hearing Voices and On the Media, American Public Media's Weekend America, and the CBC. Her writing has appeared in The New York Times Magazine, Esquire, Foreign Policy, The New Republic, The New York Review of Books Online, The Washington Monthly, and the San Francisco Chronicle. She is a founder of Six Billion, an online magazine that was a regular feature at Harvard University's Nieman Conference on Narrative Journalism.

Rachel Dissell is a Metro reporter for The Plain Dealer of Cleveland where she focuses on the impact of violence against women and children and other social justice issues. She has written investigative pieces about Cleveland's response to sexual assault, gun violence and teen dating violence. Dissell also covered a massive federal county corruption probe. Most recently, Dissell was a lead reporter on stories about the Steubenville Ohio rape case and the kidnapping victims of Ariel Castro.  
Dissell was awarded the 2008 Dart Award with photographer Gus Chan for their nine-part series "Johanna: Facing Forward" that chronicled the life of a Cleveland teen who was raped and shot by her ex-boyfriend. In 2011, Dissell was honored with End Violence Against Women International's first ever Media Excellence Award. Dissell and colleague Leila Atassi also won numerous statewide awards for their series probing the Cleveland police and their response to rape victims in the wake of the serial killings of 11 black women by convicted sex offender Anthony Sowell. The eldest of seven children, Dissell grew up in and around the poverty, drug use and social ills that often are central to the stories she covers. In addition to her journalism work, Dissell is a mentor to children aging out of the foster care system and participates in several therapeutic programs for children who have witnessed violence. 
* * * * *
Co-sponsored by the Dart Center and the du-Pont-Columbia Awards
NOVEMBER 12, 2013
6:00-7:30pm
Columbia Journalism School
Lecture Hall
116 & Broadway
New York City
The second in a two-part series, the conversation will explore the ethical and practical challenges that arise when covering violence and trauma in conflict zones and here at home, and offer insights on best practices for interviewing victims, trauma and the news agenda, individual and community trauma, and self-care strategies for journalists taking on difficult assignments. 
Speaker:
Richard Engel, Chief Foreign Correspondent, NBC News
Moderator:
Ann Cooper, CBS Professor of Professional Practice in International Journalism, Columbia Journalism School
Speaker Bios: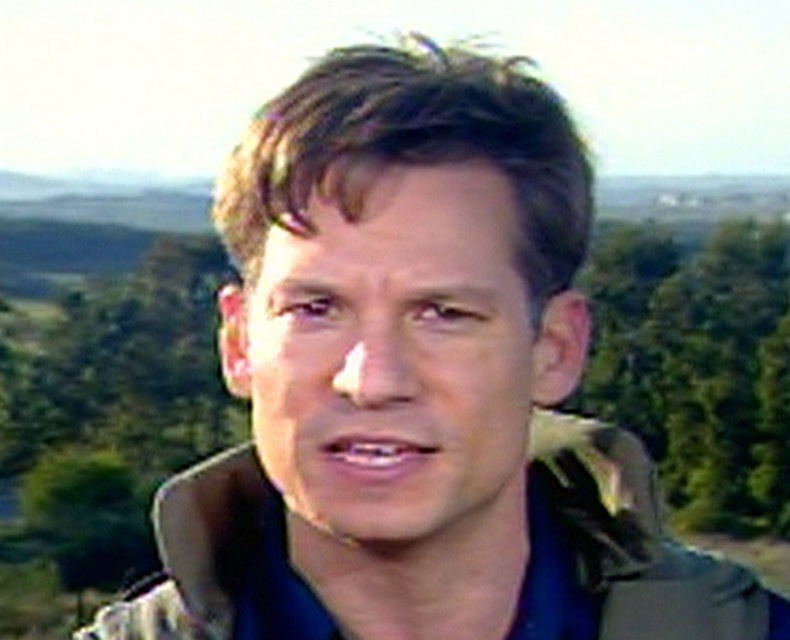 Richard Engel is the Chief Foreign Correspondent for NBC News, and widely regarded as one of America's leading foreign correspondents for his coverage of wars, revolutions and political transitions around the world over the last 15 years. Recognized for his outstanding reporting on the 2011 revolution in Egypt, the conflict in Libya, the wars in Iraq and Afghanistan, and overall unrest throughout the Arab world. Engel was named Chief Foreign Correspondent of NBC News in April 2008. His reports appear on all platforms of NBC News, including "NBC Nightly News," "Today," "Meet the Press," "Rock Center with Brian Williams," "Dateline," MSNBC, and NBCNews.com. 
Engel's work has received numerous awards, including seven News & Documentary Emmy Awards. This year he was honored with the "Tex" McCrary Award for Journalism Excellence from the Congressional Medal of Honor Society. He also received the 2008 Alfred I. duPont-¬‐Columbia University Award and the Medill Medal for Courage in Journalism, the first ever given to a broadcast journalist, for his report "War Zone Diary." The one-¬‐hour documentary, compiled from his personal video journal, gave a rare and intimate account of the everyday realties of covering the war in Iraq. He is the author of two books, A Fist in the Hornet's Nest and War Journal: My Five Years in Iraq, which chronicle his experiences covering the Iraq war.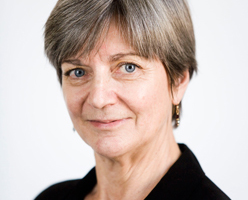 Ann Cooper, an award-winning journalist and foreign correspondent with more than 25 years of radio and print reporting experience, is the CBS Professor of Professional Practice in International Journalism at Columbia. She was most recently the executive director of the Committee to Protect Journalists, one of the world's leading press freedom advocacy groups.
For more than a decade, Cooper's voice was well known to NPR listeners. Appointed as NPR's first Moscow bureau chief in 1987, Cooper spent five years covering the tumultuous events of the final years of Soviet communism. She co-edited a book, "Russia at the Barricades," about the August 1991 failed coup attempt in Moscow. From 1992 to 1995 Cooper was NPR's bureau chief in Johannesburg, and she later covered the United Nations for NPR. 
Before joining NPR, Cooper reported for the Louisville Courier-Journal, Capitol Hill News Service, Congressional Quarterly, the Baltimore Sun, and National Journal magazine. Cooper's coverage of South Africa's first all-race elections in 1994 won NPR a duPont-Columbia silver baton for excellence in broadcast journalism. She has been an Edward R. Murrow fellow at the Council on Foreign Relations in New York, where she studied refugee issues and produced a series on refugee policy for NPR. In 2003 she was the James H. Ottaway Sr. Visiting Professor of Journalism at State University of New York in New Paltz.
* * * * *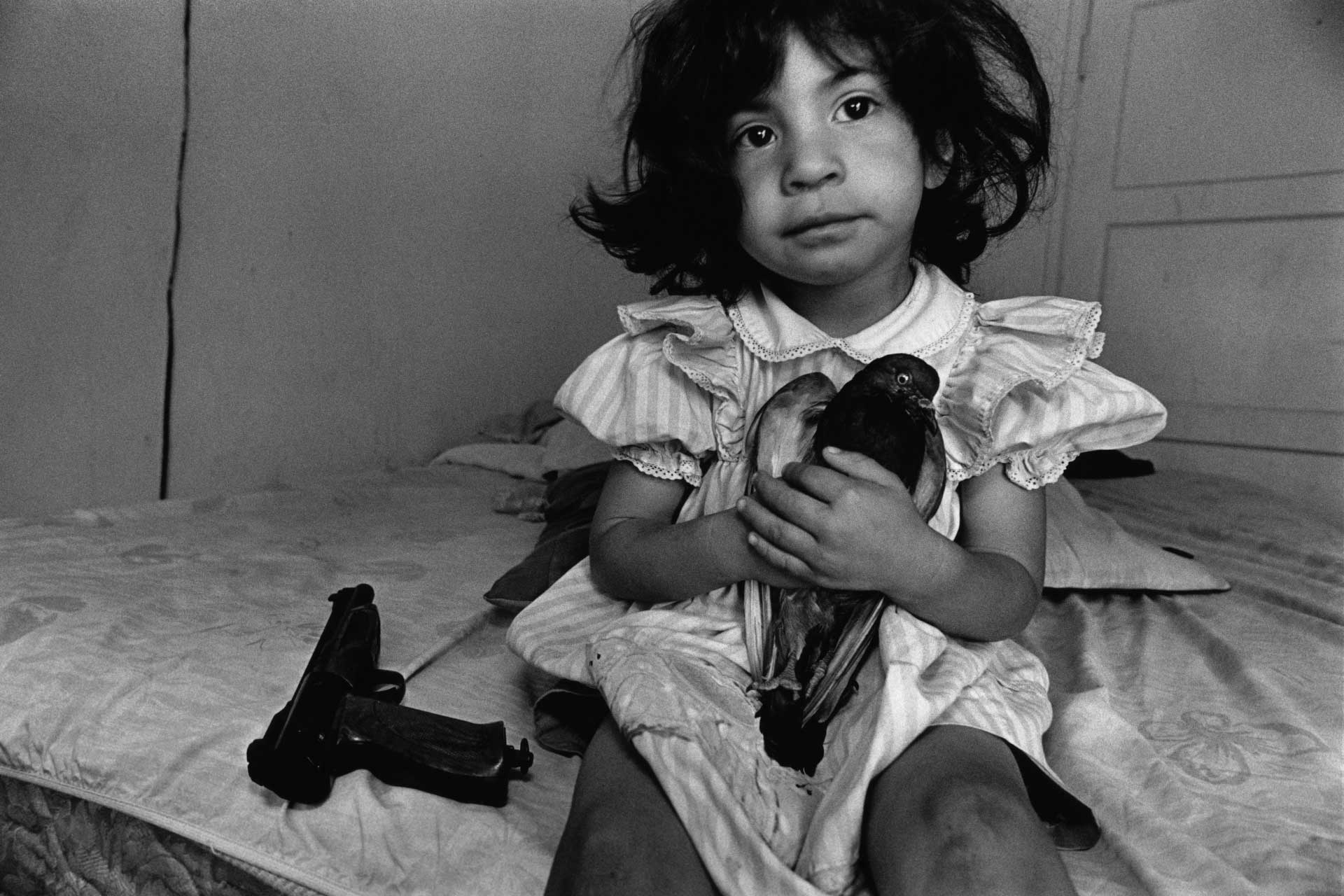 Co-sponsored by the Open Society Foundations
NOVEMBER 14, 2013
6:00-8:00pm
Open Society Foundations
224 West 57th Street
New York City
Culminating thirty years of photographing gang members and their families with images that have been featured in Aperture, Mother Jones, and other publications, award-winning photojournalist Donna De Cesare's new bilingual book, Unsettled: Children in a World of Gangs, examines the effects of decades of war and gang violence on the lives of youth in Central America and in refugee communities throughout the United States.
Please join the Dart Center and the Open Society Foundations Documentary Photography Project for an intimate conversation between Donna De Cesare and Fred Ritchin about De Cesare's personal and professional journey documenting a history of repression, violence, trauma, cross cultural identity and the human experience in the Americas.
Speakers:
Donna De Cesare, Photographer, Author, Unsettled: Children in a World of Gangs
Fred Ritchin, Chair and Professor of Photography, Tisch School of the Arts, New York University
Speaker Bios: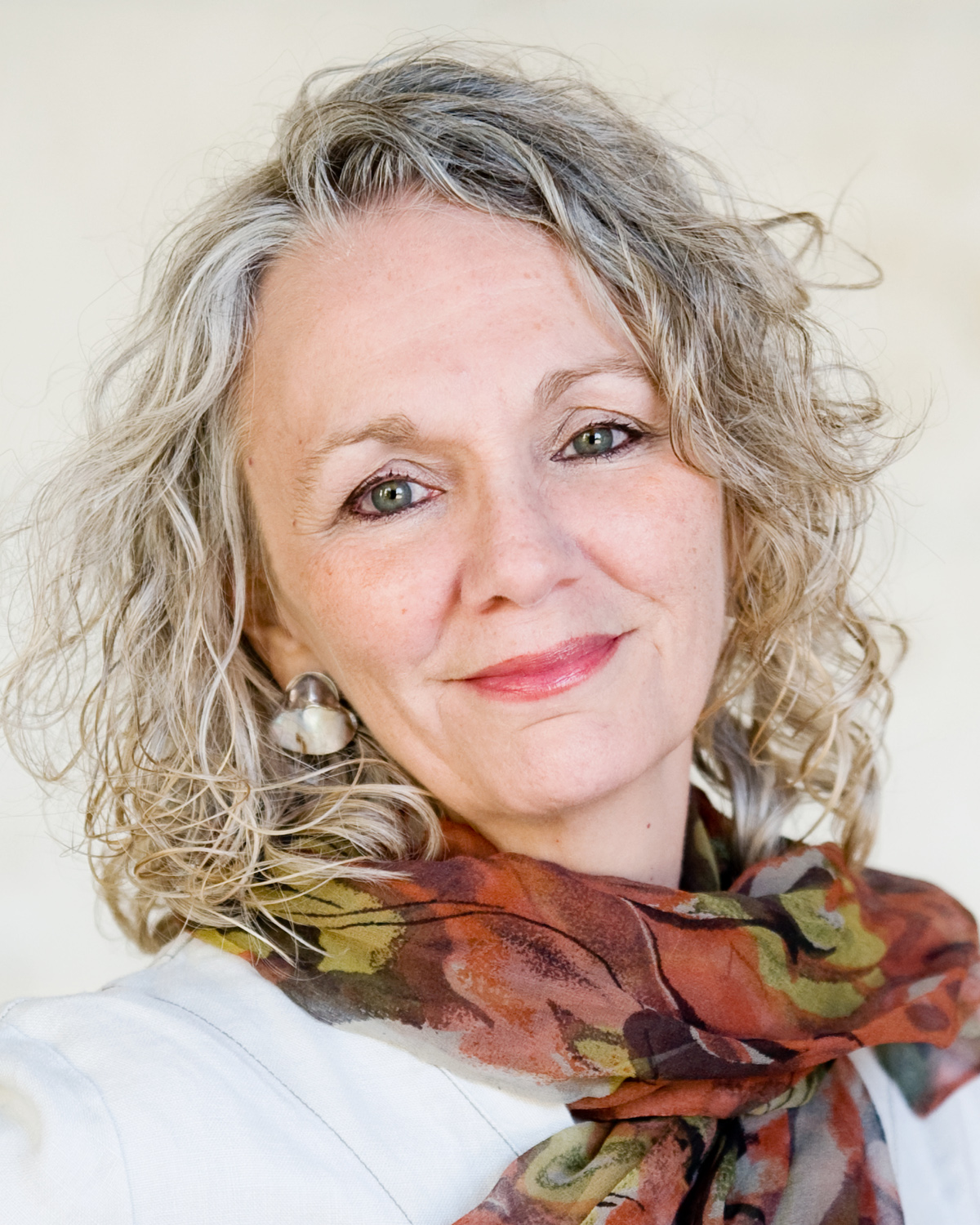 Donna De Cesare is an author, documentary photographer and educator known for her groundbreaking coverage of the spread of US gangs in Central America. Her photographs and testimonies from children in Guatemala and Colombia who are former child soldiers, survivors of abuse or the stigma of HIV have assisted UNICEF in developing protocols for photographing children at risk. Donna De Cesare, is a consultant to the Dart Center for Journalism and Trauma, and an Associate Professor of Journalism at the University of Texas at Austin.
De Cesare's honors include the Cabot Prize along with top awards from the National Press Photographers Association, the Dorothea Lange Prize from the Center for Documentary Studies at Duke University, the Mother Jones Award for Social Documentary Photography, several Open Society Foundations grants and fellowships as well as a Fulbright Fellowship.  Her photography has been exhibited internationally in venues such as Visa pour l'Image in Perpignan, France; Centro de la Imagen in Mexico City; the Guangdong Museum of Art in Guangzhou, China; the Museo Tecleño in El Salvador; the Reiss-Engelhorn-Museen in Mannheim, Germany; and the Museum of Fine Arts, Houston.
Most recently De Cesare's photography is included in the retrospective traveling exhibition War / Photography currently on exhibition at the Corcoran Gallery of Art, and the Brooklyn Museum to follow.
Her newly published book Unsettled / Desasosiego: Children in a World of Gangs is both a memoir and a visual history of her experiences in Central America and Los Angeles.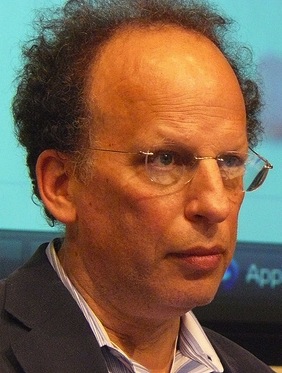 Fred Ritchin is professor and associate chair of the Department of Photography and Imaging at New York University's Tisch School of the Arts, and co-directs the Photography and Human Rights Program there. Ritchin has authored three books on the future of imaging: In Our Own Image: The Coming Revolution in Photography (Aperture, 1990, 2010); After Photography (W. W. Norton, 2008); and Bending the Frame: Photojournalism, Documentary, and the Citizen (Aperture, 2013). He is founding director of PixelPress, an organization that has worked at the intersection of new media, documentary, and human rights, is former picture editor of The New York Times Magazine, executive editor of Camera Arts magazine, and was also founding director of the Photojournalism and Documentary Photography educational program at the International Center of Photography. He created the first multimedia version of the New York Times, and was nominated by the Times in 1997 for a Pulitzer prize in public service for "Bosnia: Uncertain Paths to Peace," a website that he created with photographer Gilles Peress. Ritchin has curated exhibitions throughout the world, most recently "What Matters Now?" at the Aperture Gallery, "On Violence and Memory" in South Korea, and "From the Other Side" in Uruguay. He is also a regular contributor to Time magazine's Lightbox, and has written essays for numerous books, including Donna De Cesare's Unsettled/Desasosiego. Ritchin recently received a lifetime achievement award from the Argentinian Documentary Photography Biennial.
* * * * *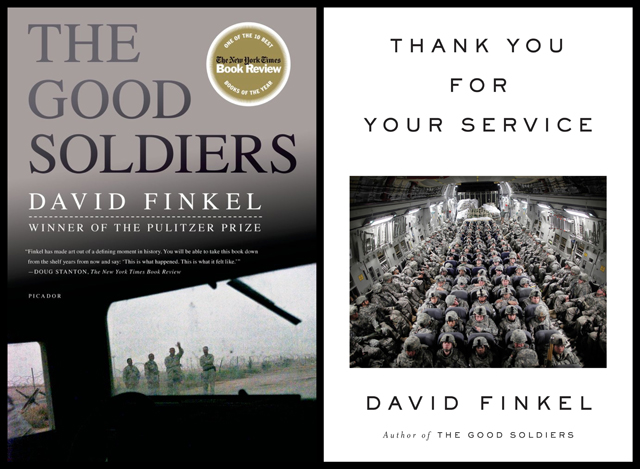 6:00-7:30pm
Columbia Journalism School
World Room
116th Street & Broadway
New York City
From April 2007 to April 2008, David Finkel, a MacArthur Fellow and Pulitzer Prize-winning reporter for The Washington Post, spent eight months embedded in eastern Iraq with young infantrymen of the 2–16 battalion. In his best-selling The Good Soldiers, Finkel chronicled their harrowing day-to-day experience. In Thank You for Your Service, Finkel follows the men of the 2–16 home on American soil, vividly depicting their struggles readjusting to civilian and family life. Join the Dart Center for Journalism and Trauma and Dean Steve Coll for a wide-ranging conversation with a master chronicler of the human impact of war.
Please join us for an intimate conversation between David Finkel and Steve Coll.
Speakers: 
David Finkel, Pulitizer Prize-winning reporter, MacArthur Fellow, National Correspondent, The Washington Post
Steve Coll, Dean, Columbia Journalism School 
Speaker Bios: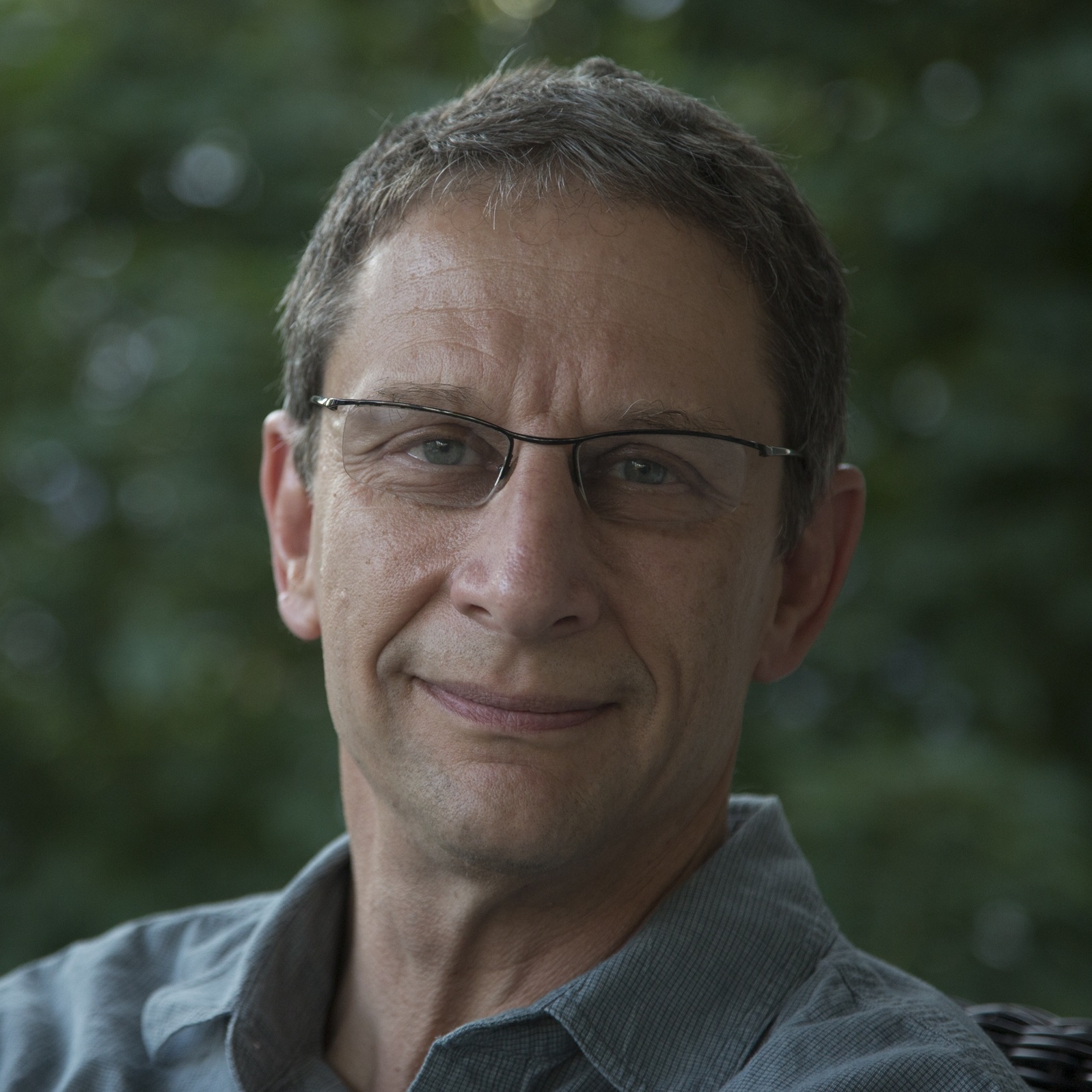 David Finkel is an enterprise editor and reporter for The Washington Post, where he leads the national reporting team. He is the author of a new book,"Thank You For Your Service," which is the sequel to his award-winning book "The Good Soldiers," a retelling his account while embedded with the 2-16 Rangers in Baghdad during "the surge" efforts in 2007, during one of most difficult periods of Iraq War, the prequel to "Thank You For Your Service." "The Good Soldiers" was named best book of 2009 by the New York Times, Chicago Tribune, Slate.com, and The Boston Globe, and winner of the Helen Bernstein Book Award for Excellence in Journalism. Finkel won the Pulitzer Prize for explanatory reporting in 2006 for a series of stories about U.S.-funded democracy efforts in Yemen, and the MacArthur "Genius" Grant in 2012.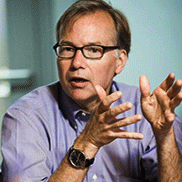 Steve Coll is Dean & Henry R. Luce Professor of Journalism
of the Columbia Journalism School. He is a staff writer at The New Yorker, the author of seven books of nonfiction, and a two-time winner of the Pulitzer Prize. Between 1985 and 2005, Coll was a reporter, foreign correspondent and senior editor at The Washington Post, where he covered Wall Street, served as the paper's South Asia correspondent, and was the Post's first international investigative correspondent, based in London. Over the years, he won the Gerald R. Loeb Award for his business coverage; the Livingston Award for his work from India and Pakistan; and the Robert F. Kennedy Award for his coverage of the civil war in Sierra Leone. He served as managing editor of the Post between 1998 and 2004. The following year, he joined The New Yorker, where he has written on international politics, American politics and national security, intelligence controversies and the media. 
Coll is the author of "Ghost Wars: The Secret History of the CIA, Afghanistan, and Bin Laden, from the Soviet Invasion to September 10, 2001," published in 2004, for which he received an Overseas Press Club Award and a Pulitzer Prize. His 2008 book, "The Bin Ladens: An Arabian Family in the American Century," won the PEN/John Kenneth Galbraith Award for Nonfiction in 2009 and was a finalist for the Pulitzer Prize for Biography. His most recent book is "Private Empire: ExxonMobil and American Power," which won the Financial Times/Goldman Sachs Award as the best business book of 2012.
* * * * *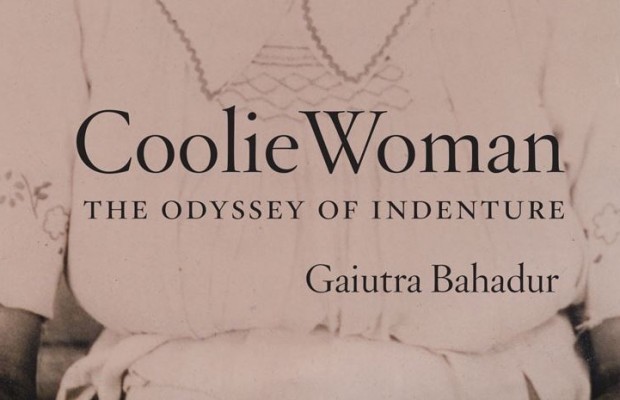 Co-sponsored by Columbia's Center for International History
DECEMBER 2, 2013
6:00-7:30pm
Columbia Journalism School
World Room
116th Street & Broadway
New York City
In 1903, a young woman, alone and pregnant, sailed from India to Guiana as an indentured laborer. In her internationally-acclaimed new book, Gaiutra Bahadur embarks on a journey into the past to find her great-grandmother, excavating the repressed history of some quarter of a million other coolie women.
Join the Dart Center for Journalism and Trauma and the Center for International History at Columbia University for an intimate conversation with Bahadur about constructing what Junot Diaz calls "An astonishing document . . . both a historical rescue mission and a profound meditation on family and womanhood."
Speaker bio: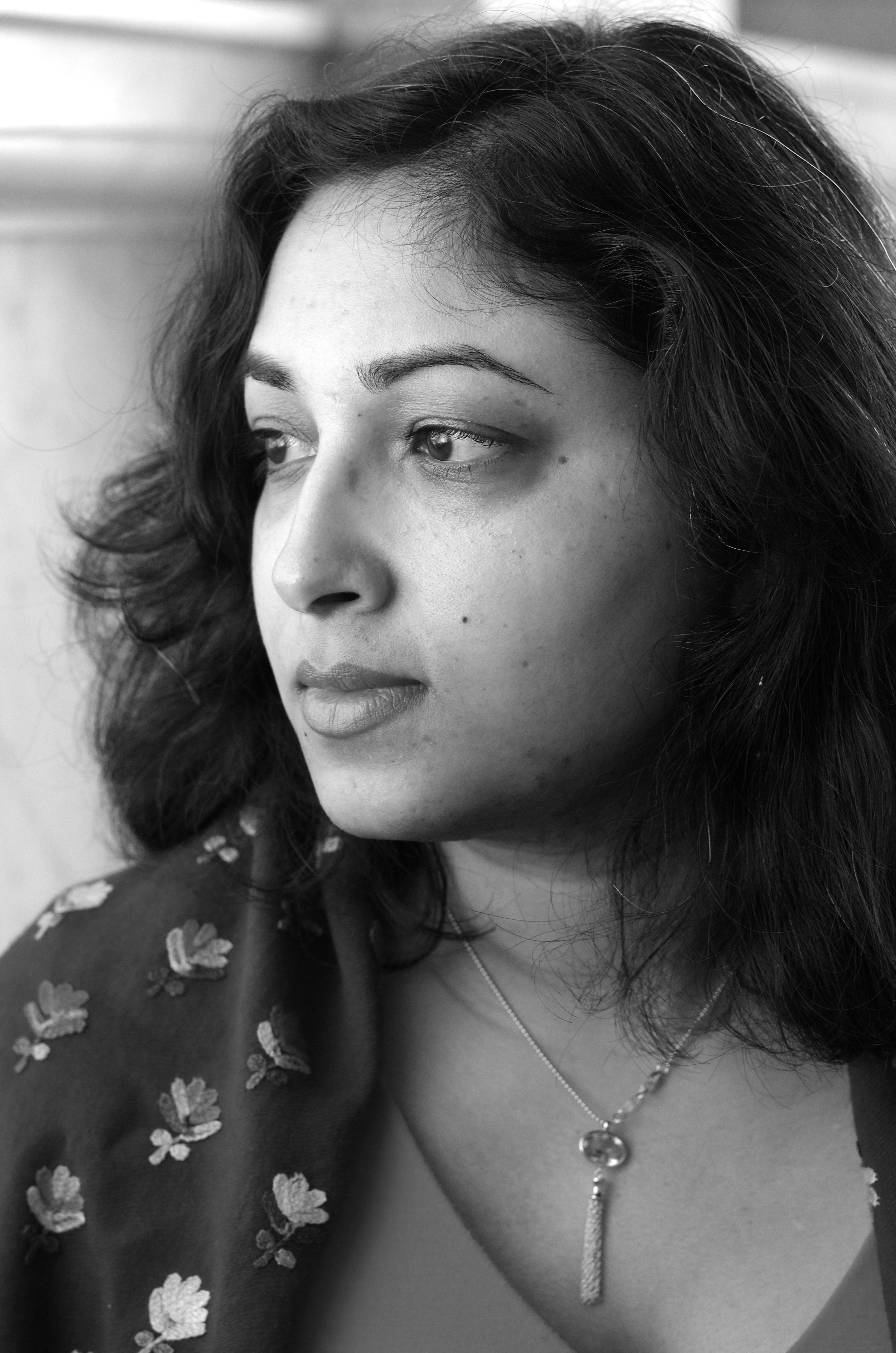 Gaiutra Bahadur is an American journalist and book critic who writes frequently about the culture and politics of global migration. Her reporting, criticism and essays have appeared in The New York Times Book Review, Washington Post Book World, The Nation, The Virginia Quarterly Review, The (London) Observer and Ms., among other publications.
Coolie Woman: The Odyssey of Indenture is her first full-length book. A former daily newspaper staff writer, Gaiutra has covered schools, police and local government in New Jersey, politics in Texas, hate crimes and profiling directed at South Asian and Middle Eastern communities after Sept. 11, demographics and the national debate on illegal immigration. She has told the stories of asylum seekers and immigrants in Philadelphia and its suburbs and reported from Baghdad, Iraqi refugee outposts in Syria and Jordan, and the U.S.-Mexico border. Born in Guyana, Gaiutra immigrated to the United States with her family at the age of six. She grew up in Jersey City, directly across the Hudson from Lower Manhattan. Her first job in journalism was at her hometown newspaper, The Jersey Journal, where she wrote the "Dear FIXIT" consumer advocacy column.
Gaiutra studied literature at Yale and journalism at Columbia and was a 2007-2008 Nieman Fellow at Harvard. In 2013, she won awards from New Jersey State Council on the Arts and the Barbara Deming Memorial Fund, the national feminist arts organization, both on the merits of the manuscript for Coolie Woman. Gaiutra has also written a children's book about the homeland journeys of President Obama and the writer Amy Tan; "Family Ties" (2012) is part of Scholastic's "On the Record" nonfiction series for middle-school students.
* * * * * 

December 6-7, 2013
WHYY Inc.
150 N. 6th Street
Philadelphia, PA 19106
Amid national debate over immigration reform, recent immigrants and refugees face a host of challenges in the U.S. Many have survived extreme traumas in their native countries, such as genocide or violent civil conflict, natural disaster, chronic community violence, poverty and human trafficking. Here, they may encounter discrimination in housing, education, employment, health care or in encounters with law enforcement, along with cultural and language barriers. Women and children often face particular challenges, including family violence.
All of these issues have a profound impact and demand robust mental-health support for individual immigrants, families and communities. But despite this well-documented need, immigrants face significant obstacles in accessing essential help.
Reporters, too, face special challenges in covering immigrant communities – whether in individual stories, on community beats or in reporting on politics and policy.
To help local journalists and regional news organizations in the Greater Philadelphia area improve their coverage of immigrant communities, the Dart Center for Journalism and Trauma at Columbia Journalism School is sponsoring the two-day workshop, "Covering Immigrants and Mental Health."
Click here for workshop details and to register.