Sotloff Murder Compounds Grief and Threat
September 4, 2014
Facing a second gruesome murder in as many weeks, the journalism community remembers Steven Sotloff and James Foley, and contemplates the challenges of a dangerous enemy. The Dart Center has resources for journalists who are dealing with these losses and covering the continuing story.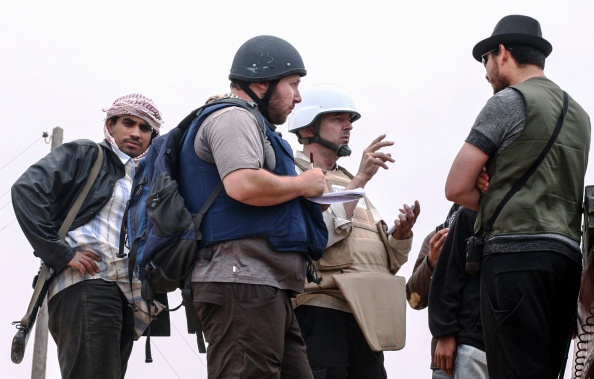 As the journalism community grieves a second murder in two weeks at the hands of ISIS terrorists, these gruesome attacks underscore the staggering risks and challenges involved in covering conflict today. With new technology and unfathomable ruthlessness, ISIS is producing and disseminating documentary evidence of its own killings to a worldwide audience online, and it says it plans to continue.
The second victim, Steven J. Sotloff, a dual U.S. and Israeli citizen, was a freelance reporter for Time, The Christian Science Monitor and The Jerusalem Report, among others. Sotloff, who appeared at the end of the video of James Foley's murder by beheading, was himself beheaded in a video released this week after reading a statement that he was "paying the price" for President Obama's decision to strike at the group. Through a family spokesman, Sotloff's parents said he "wanted to give voice to those who have none." He was 31.
Foley, a freelancer who worked for Global Post and Agence France-Presse, was 40. He is being remembered widely by colleagues and family for his bravery, kindness and insight.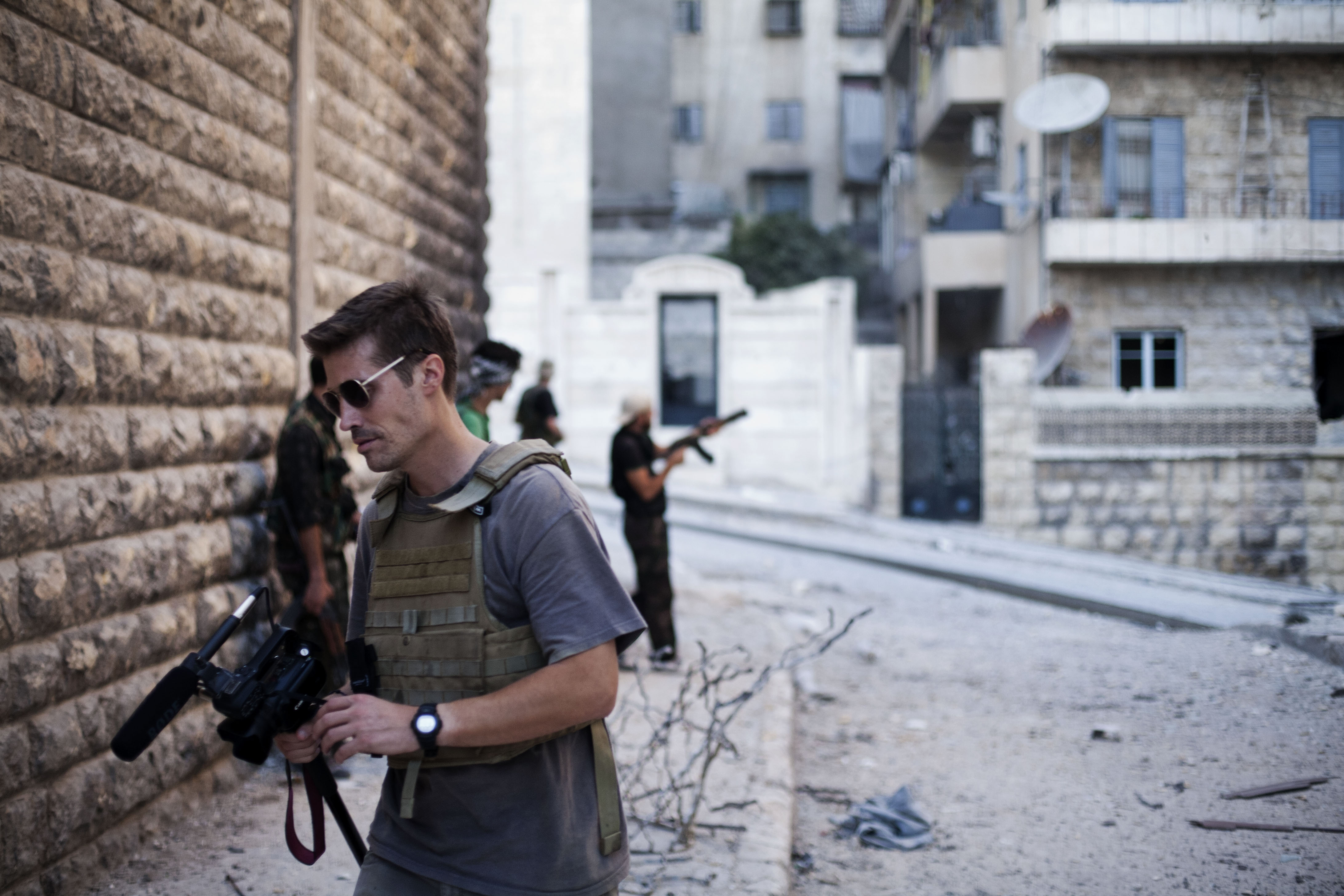 The gruesome killings are sparking debate and discussion about the use and impact of violent imagery. Dexter Filkins, writing this week in the New Yorker, notes that Al Qaeda in Iraq, the parent organization of ISIS, used a "media wing" to carefully prepare its coverage of suicide bombings. The most gruesome were released as compilations called "greatest hits." Filkins writes: "The bomb would explode, bodies would fly apart, people would scream. The compilations usually contained seven or eight such shots. Al Qaeda updated them regularly: 'Greatest Hits II,' 'Greatest Hits III,' and so on."
According to the White House, Foley and Sotloff were sought by a rescue operation earlier this summer that included several dozen operations forces dropped into the area by air. But after a firefight with militants, they did not find the hostages and were airlifted out, perhaps missing them by "a matter of hours."
Philip Balboni, the chief executive and co-founder of GlobalPost, said his news organization paid a security firm "millions" of dollars to try to find Foley. The New York Times is reporting that ISIS demanded 100 million Euros from the U.S. government for his release. "Kidnapping Europeans has become the main source of revenue for Al Qaeda and its affiliates, which have earned at least $125 million in ransom payments in the last five years alone," the story said.
The Committee to Protect Journalists estimates that there are still 20 journalists missing in Syria.
The Dart Center has resources for journalists who are dealing with these losses and covering the continuing story: