In a Tornado's Path: Reporting the Spring Storm Season
May 2, 2011
Spring storms have spawned hundreds of tornados and claimed hundreds of lives in southern and midwestern states. The latest storm, on May 22, has devastated Joplin, Missouri. And the season's not over yet. Here are resources to help cover the tragic consequences of extreme weather.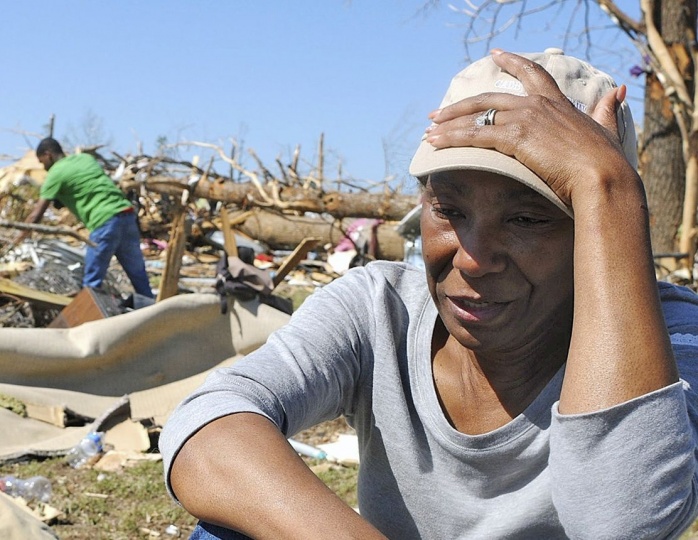 In the space of just a few hours, the spring storms that raked across six southern states April 27 spawned more that 200 tornados, claimed 342 lives so far and rendered thousands homeless.    Hardest hit was Tuscaloosa, Alabama, where the most powerful long-track tornado is U.S. history swept through the city, killing 228 people, flattening neighborhoods and spewing wreckage as far as Rome, Georgia – 178 miles away. On May 22, in Joplin, Missouri, more than 100 died as a tornado cut a swath through the city.
Recovery will be slow from these deadly natural disasters: Thousands remain in emergency shelters or are seeking refuge with family and friends, confronting the daunting realities of having to rebuild their shattered lives. And the extreme weather of the spring storm season is by no means over. 
The challenges are great to journalists documenting the emotional, psychological and physical impact of this disaster in the coming days and months.  They must accurately report the devastation while seeking stories of resilience and healing and work with law enforcement and public health officials to give citizens the information they need to cope. Finally, journalists in the field and managers in the newsroom need to ensure that they have the support and resources they need to deal with the stress of reporting a full-scale disaster. 
Here are tips from Dart Center experts, based on their experiences covering an array of recent natural disasters, from hurricanes, floods and tornadoes to earthquakes and forest fires:
People caught up in a disaster have a right to decline being interviewed, photographed or filmed. News professionals in the field and in the newsroom need to respect that right. Exercise the principle of doing no further harm.
Don't feign compassion – it can't be faked. Use a supportive phrase like "I'm sorry this happened to you," rather than "How do you feel?" or "I know how you feel." 
Thoroughly check and re-check facts, names, times and places. Nobody likes to make mistakes, but errors are particularly painful to traumatized people mentioned in news stories and cause them unnecessary stress.
Disaster reports do not need added sensation. Rely on good, solid, factual journalism and a healthy dose of sensitivity. 
Resist the "pack" mentality, especially when reporters from many news organization are on the scene. Pool resources where possible to limit demand on individuals and communities.
For the families of victims and survivors, their loss, grief and concern is intensely focused and personal. It also has its own timeline: You may get a far better story or image if you hold off a little with those immediately affected. 
Remember that victims, survivors, their families and friends are struggling to regain control in their lives after a devastating experience. Allow them to have some say as to when, where and how they're interviewed. Read back their quotes or replay raw tape; allow them to suggest which photos of a deceased or injured relative should be used. 
Allow vulnerable interviewees to tell you when they'd like to take a break, whether they want you to put your notebook down or turn off recording equipment so they can go off the record. 
Remember that people caught up in traumatic circumstances are rarely media-savvy. Explain the media process and how your story/picture/footage is likely to be used. Explain that the material may be reshaped prior to publication, or afterwards, or not used at all. Be honest if you know something is likely to run more than once.
Here are links to more Dart Center resources to help newsgatherers cover this important story:
A 40-page guide to help journalists, photojournalists and editors report on human tragedy while protecting both victims and themselves
A  compendium of advice, prepared by Dart Centre Australasia, drawing on the experiences of newsgatherers who have covered tsunamis, bushfires and floods.
Best Practices in Trauma Reporting 
Journalists and mental health professionals offer advice on dealing with people caught up in tragic events
Managing Traumatic Incidents and the Media
Guidance on working with emergency services from Dr. Anne Eyre, specialist in trauma and disaster management.
Natural Disasters and Mental Health Issues 
Guidance from a psychiatrist on how to work with people in the aftermath of a storm.
Tipsheet: Interviewing Children
Best practices when dealing with children in the aftermath of a disaster
Self-care When Covering Disaster
An editor draws lessons from Hurricane Katrina on how newsroom managers can help journalists deal with stress.
A guide for journalists seeking help for personal or work-related issues.