Mass Shooting at Connecticut Elementary School: Resources
December 14, 2012
A mass shooting at an elementary school in Newtown, Connecticut left 28 people dead, including 20 children. See the Dart Center's resources for journalists covering this tragedy.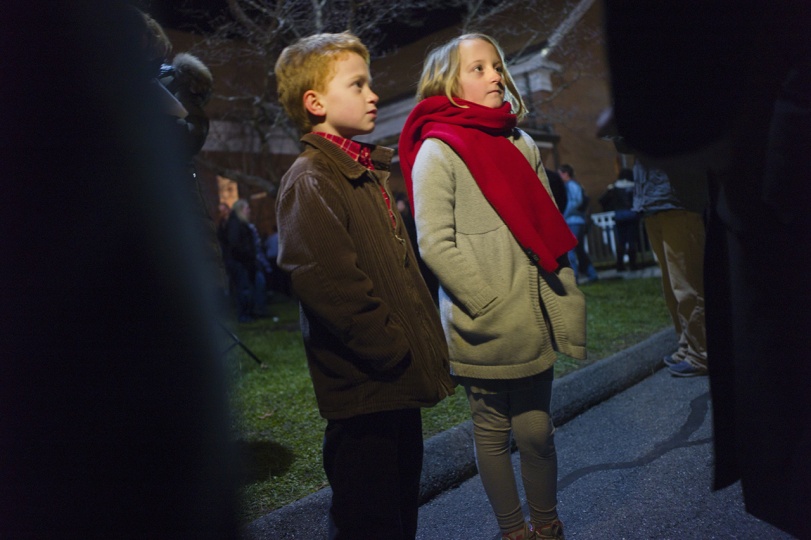 A mass shooting at an elementary school in Newtown, Connecticut Friday morning left 28 people dead, including 20 children, as officials and the media continued to seek answers. Among the dead was the adult gunman identified as Adam Lanza, whose mother was found dead at her Newtown home.
The numbers of dead and wounded make this the second worst school shooting in U.S. history, after the 2007 massacre at Virginia Tech, which left 32 dead. It also stands out because of the young age of the victims, many of whom died in a kindergarten classroom, according to officials who spoke to the Hartford Courant.
"I can't believe it's happened in my town," said Lisa Terifay, a mother of two children at the school who were not injured, according to the Washington Post.
Sandy Hook Elementary School is in a residential, wooded neighborhood, southeast of Hartford and about 90 minutes north of New York City. The school has 39 teachers and approximately 650 students. More than 1,000 people attended a memorial service Friday night at St. Rose of Lima Catholic Church in Newtown.
The Dart Center has a host of resources and tips for journalists who are tasked with covering tragedy on this scale below:
COVERING CHILDREN AND TEENAGERS
Quick tips for interviewing children.
The Dart Center's comprehensive guide, "Covering Children and Trauma."
The National Child Traumatic Stress Network's resources on responding to a school crisis, suggestions for educators, suggestions for talking to children, tips for youth talking to journalists, parent guidelines for helping youth, age-related reactions to a traumatic event, and psychological impacts to consider following a recent shooting.
Substance Abuse and Mental Health Services Administration's Tips for Talking to Children and Youth After Traumatic Events.
American Psychological Association's guide to help children manage their distress following a school shooting.
A fact sheet on the effects of trauma-related news media on children.
An overview of current research on the impacts of media coverage of tragedy on children.
Oklahoma University's Terrorism & Disaster Center
COVERING MASS KILLINGS
Psychiatrist Frank Ochberg, M.D. and Bruce Shapiro, executive director of the Dart Center, share insights on covering mass killings in the aftermath of the Arizona shooting that left six dead and a U.S. Congresswoman grievously injured.
Reporter Dave Cullen's lessons from a decade of reporting on the Columbine attacks.
A self-study unit on covering terrorism.
A compilation of journalist-to-journalist advice.
Professor Meg Moritz shares four lessons on covering school shootings.
Quick tips on working with victims and survivors from Dart Centre Asia Pacific.
Resources for Covering Mass Shootings: Reacting to the 2010 Cumbria Tragedy, the Dart Center's Gavin Rees reflects on the story and offers resources for journalists.
In a piece for Walkley magazine, the Dart Center's Bruce Shapiro points to some of what we've learned from covering mass shootings.
In this video James Grimaldi, staff writer at the Wall Street Journal, talks about how to investigate gun sales.
For those who read German, Gisela Mayer, the mother of victim of the school shooting in Winnenden describes her family's experience of finding itself subject to media attention. 
ADVICE FOR YOUTH JOURNALISTS
A series of resources on covering school shootings, with lessons from student journalists who covered shootings at Northern Illinois University and Virginia Tech.
ADVICE FOR EDITORS
Dart Center Executive Director Bruce Shapiro passes on lessons for newsrooms learned from the Virginia Tech shooting.
Quick tips on how to support your reporters.
SELF-CARE
Quick tips on self-care from Dart Centre Asia Pacific.
Self-care advice from an editor who's been there.