Oscar's Story: A Case Study in Covering Violence
Two award-winning Columbia Journalism graduates talked about how they produced an unforgettable, investigative radio and print feature at the Dart Center's annual All-class lecture.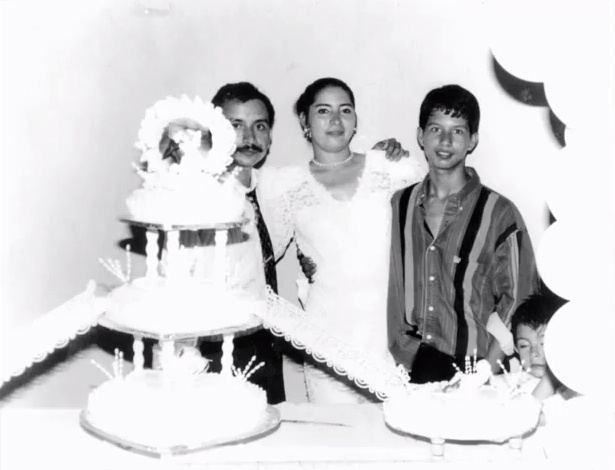 Listen to This American Life's What Happened at Dos Erres
Oscar Ramirez was living in Boston when he got a call from a woman in Guatemala, where he had grown up. The woman, a prosecutor, relayed something that was hard for him to comprehend. Everything he thought he knew about his past was a lie.
With that premise begins one of the year's most powerful and carefully reported investigative stories, and it was the centerpiece of the Dart Center's annual all-class lecture on Tuesday night, at the Columbia Journalism School. "Finding Oscar," which was broadcast on This American Life and published in print by ProPublica, was produced by a team of journalists, including two Columbia Journalism graduates, Ana Arana and Habiba Nosheen, who took the podium.  
"I've been a journalist for 33 years and this is the first time I've ever found a story like this," said Arana, an award-winning journalist and the director of Fundación MEPI, an investigative journalism center in Mexico City. "It had everything."
In 1982, at the age of three, Oscar had been one of the only survivors of a massacre in a village called Dos Erres, which left 200 people dead, including his eight brothers and sisters. It was one of the worst crimes in Guatemala's 30 year civil war, not that anyone had been prosecuted for it. Abducted by one of the commando squad officers, Oscar was raised without any knowledge or memory of that dark day until the phone call he received from the prosecutor in Guatemala, who had been trying to find him for years.
Oscar Ramirez in Boston after discovering his past. [Photo: Matthew Healey]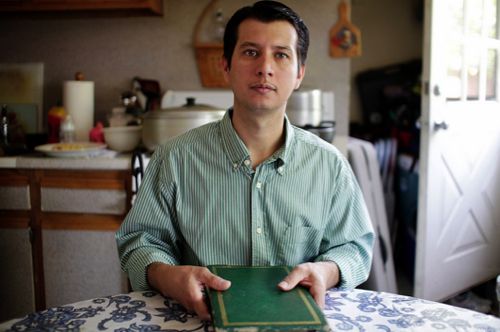 The story was a challenge to report on many levels, involving events that took place decades earlier, human rights violations, sensitive material, and stunning revelations that ran the risk of endangering sources.
But to begin with, Arana, a print reporter, faced the challenge of how to land an assignment for a piece that, from the start, required her to sift through 700 pages of legal documents to fully understand. She had been trying to work with ProPublica for two years, since she had started at Fundación MEPI. "They said yes, then they said no," she said. But this time, she stayed after them. Finally, one day in New York, ProPublica's managing editor called one of his contributors, Habiba Nosheen, into his office and told her he had a collaborative assignment for her.
"I knew nothing about Guatemala," Nosheen said, thinking, "I'll Google it later." Nosheen, an award-winning journalist and adjunct professor at Columbia, not only joined the team but became obsessed with the story, taking the 700 pages of documents with her on the first vacation she'd had in two years, to her husband's dismay.
Nosheen ultimately was successful bringing on This American Life as well, and with two producers (including Brian Reed of This American Life) and two co-reporters (Arana, and Sebastian Rotella of ProPublica) the first step was to figure out how to work together. "Reporters are like dogs," Arana said. "We deliver the bone if you're a good reporter. But when you're collaborating with each other, we behave like dogs. We smell each other."
Arana had worked in Guatemala before, and remained suspicious of being followed and having her phones tapped. But there were advantages of the story taking place there, one of them being the prosecutor's willingness to give her classified court documents. "This wouldn't happen in Mexico," said Arana, who works in Mexico City, "but Guatemala is tiny," and rules are less stringent.
Arana did the legwork, prepping the timeline and the interview subjects, work that made possible the gripping moments that take place throughout the piece. One of the most poignant characters is Oscar's biological father, Tranquilino Castaneda, who had been found by the prosecutors, living alone in the Guatemalan countryside. As far as he knew, he had lost all nine of his children and his pregnant wife on the same horrible day in 1982.
One of the most heartbreaking moments of the radio piece is when Castenada interrupts the interview to ask if he can recite all nine of his children's names. But, Arana revealed, when she first interviewed him, he couldn't remember them at all. In fact, she said she spent hours with him before he said anything interesting. Compounding her challenge was the fact that he had become a heavy drinker, his way of coping with an unimaginable pain.
Arana said that when strategizing about how to get through to him, she remembered the Holocaust documentary Shoah, in which there is an interview with the barber from Treblinka, whose job it was to cut the hair of prisoners before they went to the gas chamber. "The only thing the director asked was, 'How did you cut their hair?'" Arana said. Similarly, she found it was the mundane that finally got Tranquilino talking, in this case, when she took him to eat fried chicken. "He said, 'This isn't fried chicken,'" Arana recalled. And then he opened up.
Later, Arana and Nosheen said, there were tough choices about the graphic nature of some of their material. The radio piece includes a consumer warning in the middle, suggesting that children or people sensitive to graphic content should tune out for up to 15 minutes. The main details in question were the descriptions of the actual massacre, including how people were thrown to their death at the bottom of a well, children first.
Nosheen set the bar by asking herself, "Have we earned it?" And, with the details about the day of the massacre, she felt they had, because "we've told you that this is where this guy's life unravels, at this well, and this well was an important part of the evidence [the investigators] found."
They didn't keep everything, however. "There was another scene where the guy who abducted Oscar orders another soldier to cut off a piece of another person's back. That didn't stay because it wasn't justified. You didn't need to know that."
That abductor is the man Oscar believed was his real father, the man he loved. While Nosheen and Arana were still working on the story, Oscar asked them if they would share with him what they had learned about this man. He said he wanted to know everything. "That was pretty tough to do and to prepare for," Nosheen said, "because we didn't know what he would do or say. Would he get angry or kick us out? So that was one of the last things we did in our conversations with him."
There were discrepancies in the testimony, and in the memories, as is often the case with survivors of trauma, as Shapiro noted. "People become complicit in the suppression of painful memories," he said. Distortions take root, and what people accept as fact changes. 
In the end, the care in reporting and producing the piece resulted in praise from the journalism world, and may have helped Oscar, who had been living for years in Boston as an illegal alien, to get asylum.  
##
Watch award-winning journalist and Columbia Journalism adjunct professor Melanie Burford's video piece on Oscar's reunion in Boston with his biological father: