Reporting on Youth Violence
April 5, 2008
Low crime rates mask an epidemic of violence among urban youth, but how can journalists get this story right? A panel discussion convened by the Dart Center and Columbia University Graduate School of Journalism.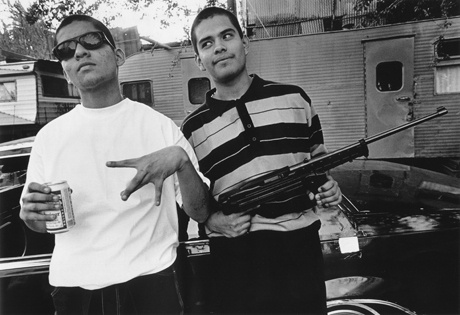 Even as crime hits record lows in New York, among teenagers around the nation, gun homicides, gang violence and police shootings of young people are on the rise. Yet while shootings in suburban schools, churches and malls generate media controversy, epidemic levels of teen homicide in cities like Los Angeles, Philadelphia, and New Orleans attract scant attention.
Covering violence by and against young people in cities around the country poses particular challenges to journalists. What stories are being told, and not told? How can the roots of this national crisis be explained? How can the voices of teenagers, neighborhoods and communities be represented more effectively? How can journalists get the story right?
To answer that question, the Dart Center for Journalism & Trauma and the Columbia University School of Journalism convened a presentation and panel discussion with David Meeks, city editor of the New Orleans Times-Picayune, Joseph Rodriguez, distinguished photojournalist, and Clarivel Ruiz, director of youth programs for the Downtown Community Television Center, moderated by Bruce Shapiro, Executive Director of the Dart Center. Each gives a presentation before inviting the audience into the discussion.
Watch as David Meeks talks about leading the newspaper's coverage in the aftermath of Katrina, and the year-long effort to understand life in the neighborhoods that became embroiled in violence; Joseph Rodriguez discusses and shows images from his intimate and respectful studies of young people caught up in the cycle of violence, from the gangs of LA depicted in his book East Side Stories to the halls of juvenile justice depicted in his book Juvenile; and Clarivel Ruiz discusses and shows Bullets in the Hood, a short film on gun violence in Bedford-Stuyvesant done by a team of teenage videographers she led in documenting the events that affect their own lives.