Speaker Bios
October 28, 2013
Speaker bios for the the 2013 Dart Center workshop "Covering Immigrants and Refugees."

Erika Almiron is Executive Director of Juntos, a Latino immigrant-led community organization working for human rights. Almiron was born in South Philadelphia to immigrant parents from Paraguay and has spent almost two decades working in the Latino community. In her youth she served as president of various Latino leadership organizations in her high school in Norristown and at Penn State University. She went on to work with Latino communities in Philadelphia and surrounding counties on issues ranging from women's health, gentrification, prison reform, and poverty. Several years ago she helped start the Media Mobilizing Project while working at the American Friends Service Committee with the Mexico/US border program on the issue of living and working conditions for maquiladora workers.
Prior to joining Juntos as Executive Director, Almiron was the assistant director of the Philadelphia Student Union working with young people on leadership development and education reform. In her spare time she is a freelance photographer and her pictures have been published and exhibited over the last several years in Philadelphia and beyond. She has documented prison conditions in South America, mountain top removal in West Virginia, homelessness in Harlem, and most recently she received the prestigious Leeway Foundation Award to document agricultural reform and land distribution in Brazil and Paraguay.

Jose Arreola is the outreach and organizing manager at Educators for Fair Consideration in Oakland, CA. He was born in Durango, Mexico and came to the United States when he was four years old. With the unconditional love and support of his family and the guidance of many mentors, Arreola went on to study Political Science, History and Ethnic Studies at Santa Clara University, where he received a full scholarship. During his college career, Arreola was an outspoken leader on campus around issues of racism, inequality, and oppression. His work culminated in him becoming Executive Director of the Multicultural Center of Santa Clara University. Upon graduation, he was trained as a community organizer for racial and economic justice by the Center for Third World Organizing in Oakland, CA. As an undocumented immigrant himself, he utilizes his experiences to help empower and support other undocumented immigrants across the country.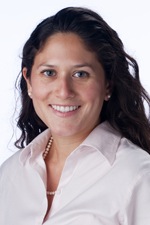 Cindy Carcamo is a National Correspondent for the Los Angeles Times where she covers the Southwestern United States, focusing on border and immigration issues. She was a fellow for ICFJ's 2012 "Bringing Home the World" Program where she wrote a three-part series for the Orange County Register about how the Pacific Ocean has become the latest route for human smuggling into the United States from Mexico. Carcamo is a recipient of the French American Foundation's 2012 Immigration Journalism Award for her Slake magazine narrative about the first 48 hours of a deportee's life after his return to Guatemala on an Immigration and Customs Enforcement flight from the U.S. She was also named finalist for the 2012 PEN Center USA Literary Award in Journalism and the 2011 Livingston Award. Carcamo also reported as a correspondent in Argentina and Mexico during her time as an Inter American Press Association scholar.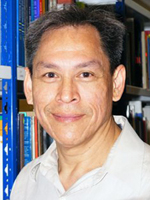 Fernando Chang-Muy is the Thomas O'Boyle Lecturer in Law at the University of Pennsylvania School of Law, where he teaches Refugee Law and Policy. In addition, at the Graduate School of Social Policy and Practice, he lectures on Immigration and Social Work, and on Organizational Effectiveness, in the Executive Education Program, with a focus on strategic planning, board governance, staff communications, and resource development. He is former Assistant Dean and Equal Opportunity Officer at Swarthmore College, where he also taught International Human Rights.
Chang-Muy is the founding director of the Liberty Center for Survivors of Torture, a federally funded project. From 1988 to 1993, he served as Legal Officer with two United Nations agencies: the Office of the UN High Commissioner for Refugee (UNHCR) and the World Health Organization (WHO), serving as the human rights officer for its Global Program on AIDS. He has served as former Program Officer at The Philadelphia Foundation, and past coordinator of two funding collaboratives: the Emma Lazarus Collaborative, a funding collaborative that, through matching grants from the Open Society Institute, supported non-profit organizations providing service and advocacy for immigrants and refugees; and Funders Collaborative for Strong Latino Communities, awarding grants to Latino led organizations. Before joining the UN, he was a staff attorney at Community Legal Services in Philadelphia where he served as Director of the Southeast Asian Refugee Project, managing the provision of free legal aid to low-income people in Philadelphia.
Chang-Muy currently serves on the boards of The Wells Fargo Regional Foundation, The Robert Wood Johnson Foundation's Local Funding Partnerships, The Philadelphia Awards, and PECO/Exelon's Excellence Volunteerism Awards Committee. In July 2008, Mayor Michael Nutter appointed him to serve as a Commissioner of the Philadelphia Human Relations Commission.
He is a graduate of Loyola, B.A, Georgetown M.A., Antioch, J.D. and Harvard Law School's Negotiation Program. He is the author of numerous articles dealing with immigration, refugee rights, and public health and is co-editor of the book: Social Work with Immigrants and Refugees: Legal issues, Clinical Skills and Advocacy (Springer, 2008).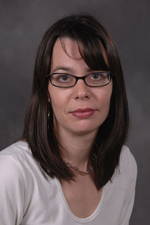 Joanna Dreby is Assistant Professor of Sociology at the University at Albany, State University of New York and received her PhD from the CUNY Graduate Center in 2007. She is author of the book Divided by Borders: Mexican Migrants and their Children (University of California Press 2010), which is the recipient of the Goode Book Award and the Thomas and Znaniecki Best Book Award from the American Sociological Association (Family Section) (2011) and also the 2011 Book Award from the Association for Humanist Sociology (International Migration Section). The book is based on a four year ethnographic study that draws on fieldwork and interviews with over 140 members of Mexican transnational families including migrant parents in Central New Jersey and children in the Mixteca region of Oaxaca and children's caregivers.  It explores how family separation during international migration, and the sacrifices such separations entail, affect the relationships between family members.
Dreby is an ethnographer of family life, whose research focuses on the ways migratory patterns and families' decisions about work and child care affect children. Her current research, funded by the Foundation for Child Development, explores the experiences of young children growing up in Mexican immigrant households in Ohio and New Jersey. The project documents the ways variations in legal status within families and settlement patterns in new destination sites impact the lives of children.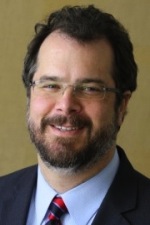 Peter Gonzales is President & CEO of the Welcoming Center for New Pennsylvanians. An immigration attorney by training, he has a distinguished record of civic and business leadership and advocacy, and a longtime interest in and commitment to community economic development.
Prior to joining the Welcoming Center, he was a founding partner of the Gonzales Tiagha law firm. He is an active member of the American Immigration Lawyers Association, and a past Pennsylvania State Chair of the International Municipal Lawyers Association. In 2008, he was appointed by Mayor Michael A. Nutter to serve on the Zoning Board of Adjustment in Philadelphia, where he served until 2012.
Previously, Gonzalez also worked in the Solicitor's Office for the City of Philadelphia, with the nonprofit Project HOME, and with the US Agency for International Development. 

Mia-Lia Kiernan is a co-founder and organizer for One Love Movement. One Love Movement formed in the Fall of 2010 in response to the rise in detention and deportation of Cambodian-Americans on the basis of prior criminal convictions in Philadelphia, and nationwide. The Obama Administration officially announced a new policy prescription in August 2011 that targets and prioritizes "criminal aliens," or anyone with criminal histories, for removal from the United States. These policies neglect to consider the severe flaws in the immigration system, including the presence of retroactive punishment, denial of individualized review, the broad range of crimes deemed deportable, and the value of rehabilitation. The experience of Cambodian families who have been broken apart by deportation has led One Love Movement to stand up to keep their families together and create more awareness of the deeper story behind what the government labels "criminal deportations." Kiernan's work addresses the multi-faceted issues of deportation in the Cambodian community ~ including issues of foreign relations, refugee resettlement, behavioral health and PTSD, education, the links between the criminal justice and immigration systems, and the current political landscape around immigration policy.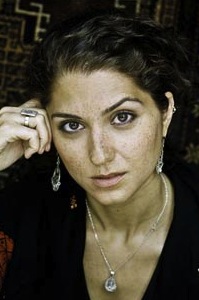 Alia Malek is the author of A Country Called Amreeka: U.S. History Retold Through Arab-American Lives, and Patriot Acts: Narratives of Post 9/11 Injustice. She is a civil rights lawyer and journalist who has lived and worked in the US, Lebanon, the West Bank, Syria, and Italy. The author of A Country Called Amreeka: US History Retold Through Arab American Lives and the editor of Patriot Acts: Narratives of Post 9/11 Injustice, her work has appeared in The New York Times, The Nation, Foreign Policy, Salon, The Christian Science Monitor, The Columbia Journalism Review, Granta, and McSweeney's. Malek was a 2012 Dart Center Ochberg Fellow.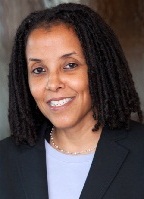 Kica Matos is Director of Immigrant Rights and Racial Justice at the Center for Community Change in Washington DC. Prior to joining CCC, she was Programme Executive and Head of the U.S. Reconciliation & Human Rights Programme at The Atlantic Philanthropies. Matos has extensive experience as an advocate, community organizer and lawyer in the civil and human rights fields. Formerly she was Deputy Mayor and Administrator of Community Services for the City of New Haven Connecticut, where she oversaw all of the city's community programs and services and launched a number of programs and initiatives that included prisoner re-entry, youth and immigration integration.
Matos was previously the Executive Director of JUNTA for Progressive Action, New Haven's oldest Latino community-based organization, located in a low-income neighborhood with a large immigrant community. She also has extensive experience in criminal justice in the United States and has worked as a federal defender for death sentenced inmates and with the NAACP Legal Defense and Educational Fund and Amnesty International on death penalty and criminal justice issues.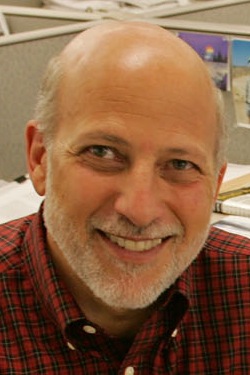 Michael Matza is an immigration writer for the Philadelphia Inquirer. He has reported extensively about refugee resettlement, deportation, visa fraud, humanitarian parole, new citizenship, and America's changing demography. A former Middle East bureau chief, he returned to the U.S. in 2006 after six years in Jerusalem. Traveling across the region, he wrote about the Iraq War, Israel's military withdrawals from Lebanon and Gaza, the intifada and diplomatic efforts to end the Israeli-Palestinian conflict. Since joining the Inquirer in 1987, he has worked in the Metro, Features, National and Foreign news departments. As the paper's New England bureau chief for three years, he covered the Oklahoma City bombing, the crash of TWA Flight 800, among other breaking stories. Working for two years on projects about the Philadelphia Police Department, he co-authored two series about police manipulation of crime statistics, and pervasive problems with the city's Rape Squad. Both were finalists for the Pulitzer Prize for Public Service.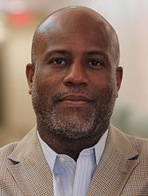 Garry Pierre-Pierre is a Pulitzer Prize winning, multi-media and entrepreneurial journalist. Pierre-Pierre is the Executive Director of the City University Graduate School of Journalism 's Center for Community and Ethnic Media and the co-host of the show Independent Sources on CUNY TV.
He is the founder and publisher of The Haitian Times, an award winning English language newspaper based in Brooklyn that is considered one of the most important news sources for the Haitian Diaspora. Pierre-Pierre spent six years as a staff reporter at the New York Times where he covered the New York Metropolitan area with special assignments in Africa and the Caribbean.
He was a member of the team that won the Pulitzer Prize for spot news for the New York Times coverage of the 1993 World Trade Center Bombing. Prior to that Pierre-Pierre was a reporter at the South Florida Sun-Sentinel and the Lakeland Ledger. A native of Haiti, Pierre-Pierre is the author of 30 Seconds… The Quake that destroyed Haiti, a book of photography that illustrates the wreckage of the January 2010 earthquake across Haiti.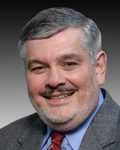 Andres Pumariega has devoted his career in academic child and adolescent psychiatry to work in the areas of children's systems of care and cultural diversity in mental health. He is currently Professor and Chair of the Department of Psychiatry at Cooper University Hospital and Health System and Cooper School of Medicine at Rowan University. He received his M.D. from the University of Miami School of Medicine and trained in General and Child Psychiatry at Duke University Medical Center. He has headed Pediatric Psychiatry consultation-liaison services at Vanderbilt University Medical Center and Baylor College of Medicine/Texas Children's Hospital; Directorships of Child & Adolescent Psychiatry at the University of Texas Medical Branch, University of South Carolina/ William S. Hall Psychiatric Institute, and East Tennessee State University, and chaired the Departments of Psychiatry at East Tennessee State University and The Reading Hospital and Medical Center. He also headed the ETSU Center of Excellence for Children in State Custody, and was awarded the American Psychiatric Association's Silver Award for Outstanding Service in 2004. 
Pumariega is Distinguished Fellow of the American Psychiatric Association and the Academy of Child & Adolescent Psychiatry (AACAP), Fellow of the American College of Psychiatrists and American Orthopsychiatric Association, and Member of the Society of Professors of Child & Adolescent Psychiatry. He has served as Associate Editor of the American Journal of Orthopsychiatry and the Journal of Child and Family Studies, and on the Editorial Board of the Community Mental Health Journal, Journal of Child and Family Studies, and Adolescent Psychiatry. As co-Chair of the Latino Panel, he led the drafting of the CMHS Cultural Competence Standards in 1999, the only national cultural competence standards for behavioral health services. He is President of the American Association of Social Psychiatry and immediate Past President of the American Orthopsychiatric Association. 
He has close to 400 scientific papers, chapters, abstracts and monographs to his name, and was co-editor of Clinical Assessment of Child & Adolescent Behavior, co-editor of the Handbook of Child and Adolescent Systems of Care: The New Community Psychiatry, and co-editor of the issue on Culture and Pediatric Mental Health of the Child Psychiatric Clinics of North America (October, 2010). He is also first author of the Practice Parameter for Culturally Competent Child and Adolescent Psychiatric Practice of the AACAP (2013). Dr. Pumariega has received numerous awards over his career, including the American Psychiatric Association's 2004 Simon Bolivar Award and Lecture in Hispanic Psychiatry, and the 2007 Jeanne Spurlock Award and Lecture in Diversity and Culture by the AACAP. 
Maria Sacchetti covers immigration for The Boston Globe. She was among the 2012 IRE finalists for the series, Justice in the Shadows, about the secrecy permeating the US immigration system. The series revealed the secret arrests of foreigners, some of whom died in jail, private court records, and the unannounced release of dangerous criminals.
She covered the 2010 earthquake in Haiti, followed a Boston student to Colombia when his father was deported, and has investigated jails for immigrants. Her work has led to the release of several immigrants and the halting of deportation proceedings against others. She has also exposed the existence of a post-9/11 flight school in Massachusetts that in 2010 was teaching illegal immigrants to fly small airplanes.
She has a bachelor's in journalism and a master's degree in Latin American studies/ economics. She lived in Latin America for several years and is fluent in Spanish and proficient in computer-assisted reporting.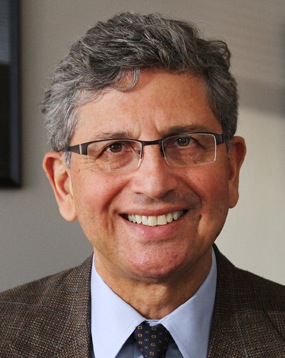 Edward Schumacher-Matos is the currently the James Madison Visiting Professor on First Amendment Issues at Columbia Journalism School. He is also the ombudsman for NPR. He has spent more than three decades working as a reporter and editor in the United States and abroad for some of the nation's most prestigious news outlets. Recently, Schumacher-Matos wrote a syndicated weekly column for The Washington Post and was the ombudsman for The Miami Herald. Earlier, he founded four Spanish-language daily newspapers in Houston, San Antonio, Austin, and the Rio Grande Valley; served as the founding editor and associate publisher of the Wall Street Journal's Spanish and Portuguese insert editions in Latin America, Spain, and Portugal; and reported for The New York Times as Madrid Bureau Chief, Buenos Aires Bureau Chief, and the paper's NYC economic development reporter. At The Philadelphia Inquirer, Schumacher-Matos was part of the team that won a 1980 Pulitzer Prize for coverage of the Three Mile Island nuclear power plant accident. 
For the last four years, Schumacher-Matos was also at Harvard University, serving as the Robert F. Kennedy Visiting Professor in Latin American Studies at the Kennedy School of Government; a Shorenstein Fellow on the Press, Politics and Public Policy; and director of the Migration and Integration Studies Program. He is a member of the International Advisory Board of IE University Graduate School of Business in Madrid and the Tomas Rivera Policy Institute at the University of Southern California. He also is active in the Council on Foreign Relations, the Americas Society/Council of the Americas, and the Inter American Press Association.
Schumacher-Matos received his Master of Arts degree in International Politics and Economics from the Fletcher School of Law and Diplomacy at Tufts, and his Bachelor of Arts degree in Politics and Literature from Vanderbilt University. He was a Fulbright Fellow in Japan. Growing up in a military family, he volunteered to join the Army during the Vietnam War. His service in Vietnam earned him the Bronze Star. He was born in Colombia and came to the United States as an immigrant child.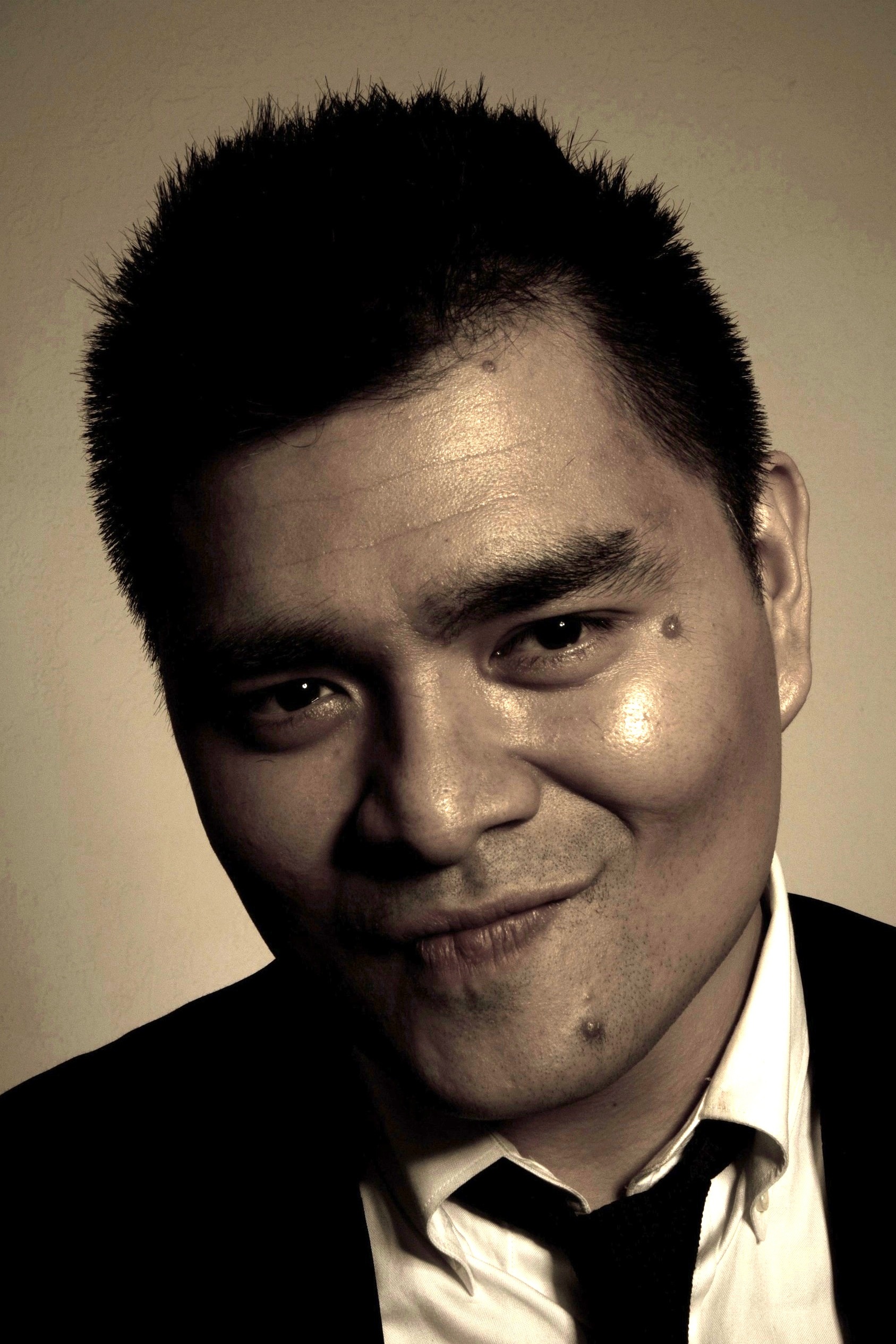 Jose Antonio Vargas is a Pulitzer Prize-winning journalist, filmmaker, and the founder of Define American, a campaign that seeks to elevate the conversation around immigration.
In June 2011, the New York Times Magazine published a groundbreaking essay he wrote in which he revealed and chronicled his life in America as an undocumented immigrant, stunning media and political circles and attracting worldwide coverage. A year later, he appeared on the cover of TIME magazine internationally with fellow undocumented immigrants as part of a follow-up cover story. Since then, he has testified at a Senate Judiciary Committee hearing on immigration reform, and written and directed Documented, a documentary film on his undocumented experience. It world premiered in June 2013 as the centerpiece of the AFIDOCS film festival in Washington, D.C.
He was a senior contributing editor at the Huffington Post, where he launched the Technology and College sections. Prior to that, he covered tech and video game culture, HIV/AIDS in the nation's capital, and the 2008 presidential campaign for the Washington Post, and was part of the team that won a Pulitzer Prize for covering the Virginia Tech massacre. In 2007, Politico named him one of 50 Politicos to Watch. His 2006 series on HIV/AIDS in Washington, D.C. inspired a feature-length documentary — The Other City — which he co-produced and wrote. It world premiered at the 2010 Tribeca Film Festival and aired on Showtime. In 2010, he wrote an exclusive profile of Facebook founder and CEO Mark Zuckerberg for the New Yorker.
The media's evolution, and the breakdown of barriers between print and broadcast journalism, has guided his nearly 13-year reporting career. He's written for daily newspapers (Philadelphia Daily News, San Francisco Chronicle) and national magazines (The Atlantic, Rolling Stone) and has appeared on several national and international television and radio programs, including Nightline, The O'Reilly Factor, and The Colbert Report. On HuffPost, he created the blog Technology as Anthropology, which focuses on tech's impact on people and how we behave.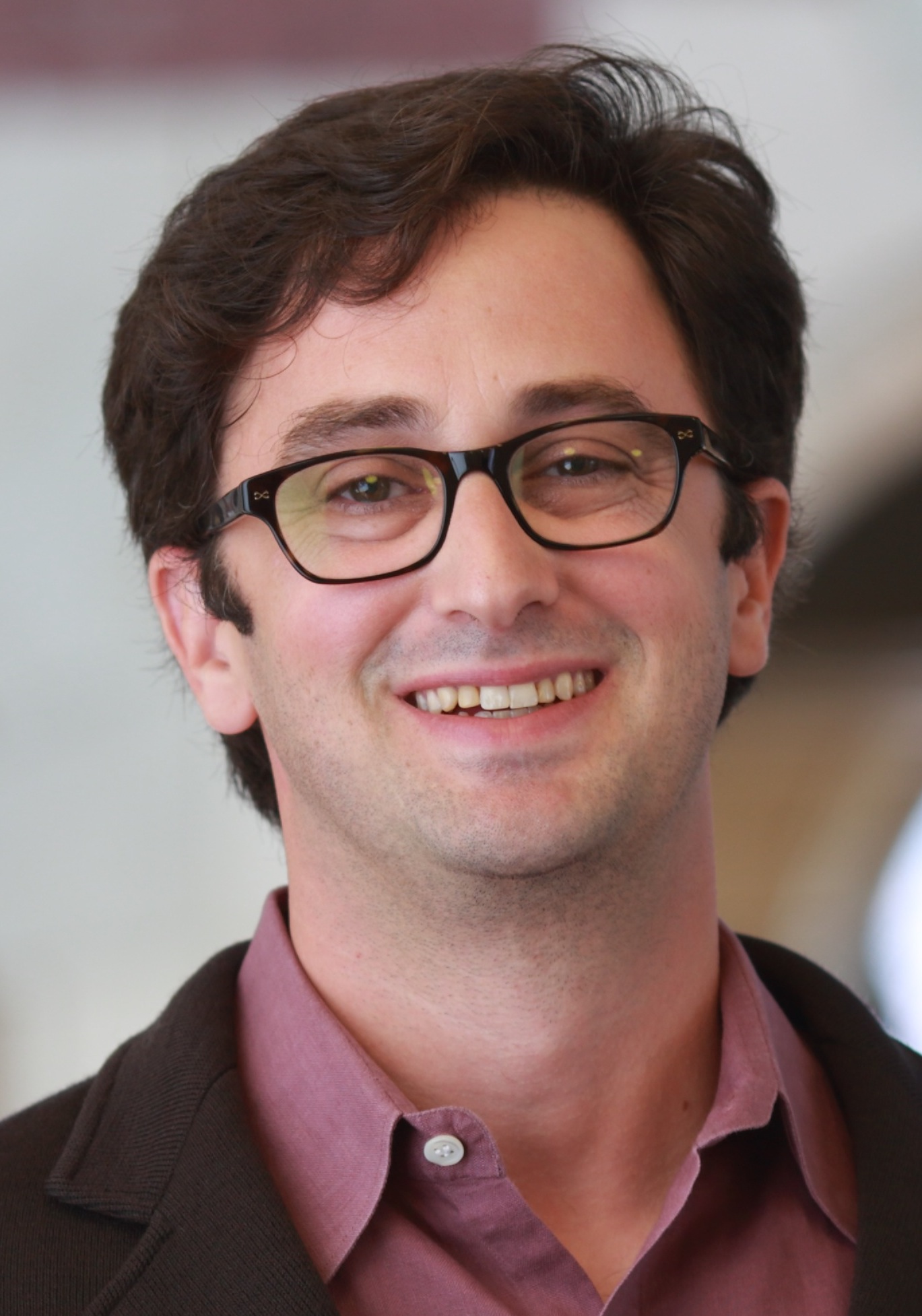 Domenic Vitiello is Assistant Professor of City & Regional Planning at the University of Pennsylvania where he teaches courses on community development, food systems, immigration, and urban and planning history. Dr Vitiello also teaches at Penn's Urban Studies Program and is a senior fellow of Penn's Center for Public Health Initiatives. Trained as a planner and historian, Dr Vitiello's research focuses on community and economic development institutions, migration, and urban agriculture. His historical scholarship includes books on the economic development and decline of Philadelphia, and articles in the various academic journals.
As a practitioner, Dr Vitiello has worked with public, private, and third sector organizations in community development and food system planning. He has served as founding president of the Philadelphia Orchard Project; board chair of JUNTOS/Casa de los Soles; and on the boards of the African Cultural Alliance of North America and the Society for American City and Regional Planning History. He has received the Michael B. Katz Award for Excellence in Teaching in Urban Studies and the G. Holmes Perkins Award for Distinguished Teaching in the School of Design. His current research examines community development in immigrant communities and the contribution of urban agriculture to community food security. He is authoring a book comparing community development in the Puerto Rican, Chinese, Southeast Asian, Korean, African, Arab and Mexican communities in Philadelphia. He helps lead the Philadelphia Migration Project.
Denise Ziya Berte is a licensed clinical psychologist with 20 years of experience working with multilingual multicultural communities providing training, forensic evaluation and treatment to new immigrant survivors of trauma, torture and civilian war experiences. She is the author of several articles and chapters relating to cultural competency and newcomer mental health. Dr. Ziya Berte has extensive experience as an expert wittiness and has completed over 400 forensic evaluations for use in local, state and federal court systems including Department of Homeland Security Immigration and Citizenship Services. Dr. Ziya Berte has worked internationally across Latin America and West Africa addressing human rights and refugee issues. Dr. Ziya Berte has served as the director of the Liberty Center for Survivors of Torture and is currently the director of Mental Health at the Latin American Community Center.