Speaker Bios
January 28, 2015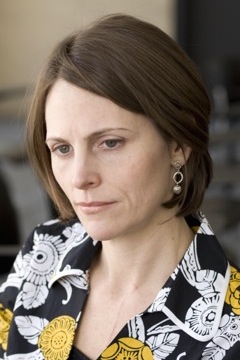 Roseanna Ander, MPH, is the founding Executive Director of the University of Chicago Crime Lab and the University of Chicago Urban Education Lab.  The University of Chicago Crime Lab and Urban Education Lab each works to help develop, implement and evaluate promising social policy interventions in a way that generates objective outcome data about what works and why. It is based in part on the success of MIT's "Poverty Action Lab" which has quickly become a world leader in applying similarly rigorous research methods to understanding how to address poverty and other social problems in the developing world. In January 2010, Ander was appointed to the International Association of Chiefs of Police Research Advisory Committee and to the Illinois Juvenile Justice Commission. In March 2011, she was named co-chair of Chicago Mayor-Elect Rahm Emanuel's Public Safety Transition Committee.
Prior to joining the University of Chicago, Ander oversaw the Joyce Foundation's Gun Violence program, which makes annual grants of $3.3 million to support research and public policies aimed at reducing deaths and injuries from firearms. She also served as the developer and lead program officer for the Foundation's grant-making on Early Childhood Education. Prior to joining Joyce, Ander was a Soros Justice Fellow with the Massachusetts Attorney General's Office where she worked on issues such as truancy, domestic violence and consumer protection. Ander has also worked for the Harvard Injury Control Center, the Harvard Center for Children's Health, and the Harvard Project on Schooling and Children. She holds a bachelor's degree from Boston University and a master's degree from the Harvard School of Public Health.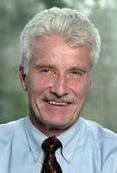 Philip J. Cook, PhD, is ITT/Sanford Professor of Public Policy, and Professor of Economics and Sociology, at Duke University. This year he is a visiting scholar at the Russell Sage Foundation in New York.
Dr. Cook completed his PhD in economics at the University of California, Berkeley in 1973. His substantive interests include topics in public health and social policy: alcohol and tobacco control, crime prevention, firearms regulation, state lotteries, structural influences on educational achievement, and sources of growing economic inequality. His research contributions include the first use of "diff in diff" evaluations of policy change using panel regression methods (1982 and 1984, with George Tauchen), and (with Daniel Graham) the development of the normative theory of irreplaceable commodities.
He has served as an advisor to the Criminal Division of the U.S. Department of Justice, and to the Enforcement Division of the U.S. Department of Treasury. He has also served on a number of expert panels of the National Academy of Sciences, dealing with alcohol-abuse prevention, injury control, violence, school rampage shootings, underage drinking, the prospects for a ballistics reference data base, the deterrent effect of the death sentence, and tax evasion for tobacco products. He serves as co-organizer of the NBER Workshop on the Economics of Crime.
He has authored or co-authored a number of books on such topics as growing inequality of earnings, alcohol control policy, state lotteries, crime control, and the costs of gun violence.  His most recent book, co-authored with Kristin Goss, is "The Gun Debate: What Everyone Needs to Know" (Oxford University Press, 2014).  
Dr. Cook was elected to the Institute of Medicine of the National Academy of Sciences in 2001.  He is an honorary Fellow in both the American Society of Criminology and of the Academy of Experimental Criminology.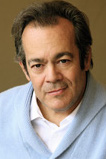 Marc Cooper is an award winning journalist and author who has written about politics and culture for more than three decades. He has covered rebellion, revolution and war from Egypt, Lebanon, and South Africa, to South and Central America, to Western and Eastern Europe. Cooper has also done extensive writing about American politics and has reported on several presidential campaigns.
His articles, interviews, and essays have appeared in dozens of publications ranging from The Atlantic, Harper's and the Los Angeles Times Sunday Magazine to Rolling Stone and Playboy. He has produced and reported broadcast documentaries for the Christian Science Monitor, PBS Frontline, CBS News and public radio in the U.S. and Canada. From 1995-2005 he was executive producer and host of the weekly, syndicated Radio Nation. He serves as contributing editor to The Nation, as a frequent contributor to The Atlantic and was a columnist and senior editor for L.A. Weekly.
Cooper has won several journalism prizes over his career including a Major Armstrong Award for reporting on Central America. The Greater Los Angeles Press Club named him Year 2000 Journalist of the Year. Since 2006 he has been a professor at USC's Annenberg School of Communications.
S.E. Cupp is a conservative columnist, author and commentator. She is the author of the book "Losing Our Religion: The Liberal media's Attack on Christianity" and co-author of the book "Why You're Wrong About the Right." She is co-host of the new Crossfire program on CNN, and a contributor on TheBlaze show "Real News". She is a columnist at the New York Daily News and a contributing editor at Townhall Magazine. She has been published in the Washington Post, the Detroit Free Press, the American Spectator, Politico, the Daily Caller, Slate, Maxim, NASCAR.com, Sports Illustrated, Human Events, FoxNews.com, CNN.com, and elsewhere. She is a consultant on the HBO program, "The Newsroom."
Cupp has appeared on dozens of television and radio shows, including Real Time with Bill Maher, the View, Fox & Friends, Hannity, Glenn Beck, the Dennis Miller Show, the Fred Thompson Show, the Mike Huckabee Show, the Daily Show, Chris Matthews, Red Eye with Greg Gutfeld, Morning Joe, Larry King Live, and others.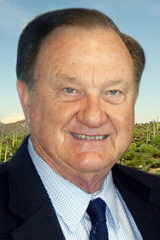 Clarence W. Dupnik is the Sheriff of Pima County Arizona. A veteran with over 50 years in local law enforcement, he has served as the Sheriff of Pima County, Arizona, since his appointment in February 1980. County voters have re-elected him nine times. As Sheriff, he oversees a department of 1,513 employees and a $135 million budget.
Since Sheriff Dupnik has been in office, the population of the unincorporated area of Pima County has increased from 191,216 in 1980 to more than 350,000. He is nationally known for his implementation of innovative and effective law enforcement programs. He oversaw the police response to the 2011 mass shooting in Tuscon involving Representative Gabrielle Giffords. Sheriff Dupnik remains active in many professional, civic, and fraternal organizations, including the National Sheriffs Association and the International Association of Chiefs of Police.

Tim Evans is the Consumer Advocate for the Indianapolis Star, where he has worked since in 1997. Before taking his new position in January, he spent the last five years as an investigative reporter.
During his time on The Star's investigations team, Evans wrote about a wide range of topics including gun laws and violence, government fraud and waste, the state's troubled nursing home industry, the deadly State Fair stage collapse, questionable asset seizures by police and prosecutors, the Litebox fiasco (Google it), problems at the state Department of Toxicology, and the inappropriate actions of the former head of the Department of Child Services in a case involving his grandchildren. He also reported extensively on the toll abuse and neglect on innocent children and the shortcomings of the public safety nets intended to protect them.
Evans has received numerous awards for his investigative work, including for excellence in reporting on topics related to the First Amendment, public service and social justice. In 2014, he received first place awards for non-deadline reporting and feature series from the Associated Press Managing Editors for stories about a highway project that enriched the family of a state transportation official and the dramatic escalation of deadly teen violence in Indianapolis. He also was a lead member of the team that won first place in 2014 from The Hoosier State Press Association for The Star's coverage of the same-sex marriage. The year before, he received first place awards for non-deadline news coverage from the Hoosier State Press Association and investigative reporting from the Society of Professional Journalists. Evans was named Indiana Journalist of the Year in 2009 by the Society of Professional Journalists, and in 2010 was the recipient of a national Casey Medal for Meritorious Journalism, which recognizes exemplary reporting on children and families.

Mark Follman is National Affairs Editor at Mother Jones. He is a former editor of Salon and a cofounder of the MediaBugs project. His reporting and commentary have also appeared in The Atlantic, Rolling Stone, the Los Angeles Times, USA Today, and on Fox News, MSNBC, and NPR's All Things Considered. Since 2012, his in-depth investigations into mass shootings, child gun deaths, and other issues of gun violence have been honored with multiple journalism awards.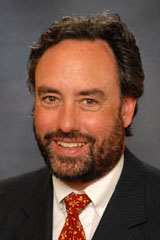 David B. Kopel, JD is Research Director of the Independence Institute in Golden, Colorado, Associate Policy Analyst at the Cato Institute, in Washington, D.C. and an adjunct professor of Advanced Constitutional Law at Denver University, Sturm College of Law. He has written hundreds of opinion articles for outlets such as the Wall Street Journal, New York Times, Los Angeles Times, and Denver Post. He is the author of 12 books, including "No More Wacos: What's Wrong with Federal Law Enforcement, and How to Fix It," "Antitrust After Microsoft," "The Samurai, the Mountie, and the Cowboy: Should America Adopt the Gun Controls of Other Democracies?" as well as 72 scholarly articles published in journals such as the Michigan Law Review, University of Pennsylvania Law Review, SAIS Review, and the Brown Journal on World Affairs.
Kopel's work focuses on constitutional law, international law, criminal justice, technology, antitrust, media issues, and environmental policy. His research has been cited by eight state supreme courts, three federal circuit court of appeals, and over five hundred law review articles. In 2008, he appeared before the United States Supreme Court as part of the team presenting the oral argument in District of Columbia v. Heller. His Heller amicus brief for a law coalition of law enforcement organizations and district attorneys was cited four times in the Court's Heller opinions. His brief in McDonald v. Chicago (2010) was cited by Justice Alito's plurality opinion, and twice by Justice Stevens' dissent. He has testified numerous times before Congress and state legislatures, including before the U.S. Senate Judiciary Committee on the Supreme Court nominations of Elena Kagan and Sonia Sotomayor.
Kopel earned his JD, magna cum laude, from the University of Michigan, and his BA, with Highest Honors in History, from Brown University.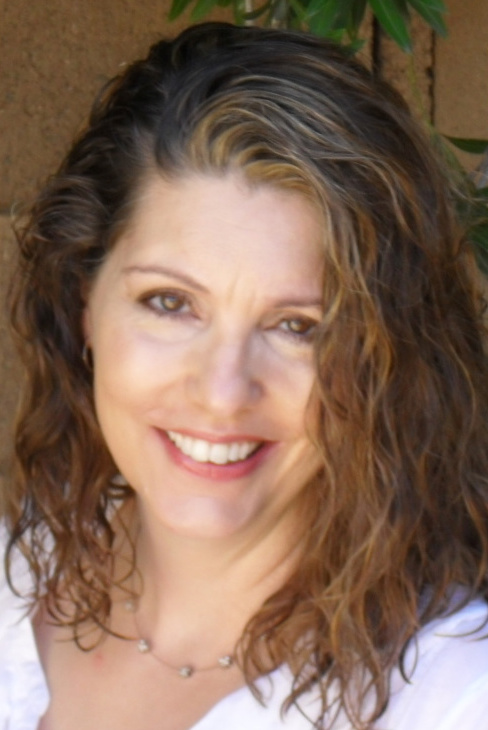 Jennifer Longdon is a Phoenix-based speaker, writer, and activist. She contributes to public policy efforts through her work on the Phoenix Mayor's Neighborhood Advisory Council, the State Independent Living Council of Arizona and as part of Arizonans for Gun Safety. Longdon is also a Public Impact Advisor to the Christopher and Dana Reeve Foundation, and the immediate past Chair of the Phoenix Mayor's Commission on Disability Issues. She has been profiled in AZ magazine, the Phoenix New Times, Mother Jones and Rolling Stone.  
Longdon has been a featured speaker at TEDx and Ignite events. She received the MASK UNITY award in 2013, the City of Phoenix Impact Volunteer Award, also in 2013, the MLK Celebration I Have a Dream Award in 2014, and the 2014 Citizen of the Year Award from National Association of Social Workers' Arizona Chapter.
In 2004, Longdon was paralyzed in a random shooting. Since she has become an outspoken advocate for people with disabilities and strengthening laws to curb gun violence.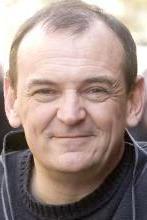 Jim MacMillan is the program manager for the Center for Public Interest Journalism at Temple University. From 2012 through 2014, he managed the Gun Crisis Reporting Project, a small nonprofit news organization focused on solutions to gun violence in Philadelphia.
Previously, MacMillan produced War News Radio as the Journalist in Residence at Swarthmore College, taught convergence journalism at the University of Missouri, launched video news reporting at the Philadelphia Daily News and photographed the war in Iraq for the Associated Press, for which his team was awarded the Pulitzer Prize. MacMillan studied journalism and trauma as a Dart Center Ochberg Fellow as well as with the Knight-Wallace Fellows at the University of Michigan.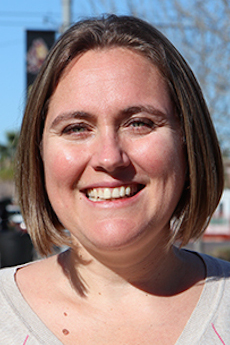 Jill Messing, MSW, PhD, is an Assistant Professor in the School of Social Work at Arizona State University. She earned her M.S.W. and Ph.D in Social Welfare at the University of California, Berkeley, and went on to complete a postdoctoral fellowship in interdisciplinary violence research at Johns Hopkins University, where she studied under the mentorship of Dr. Jacquelyn Campbell.
Her interest areas are intimate partner violence, risk assessment, domestic homicide/femicide, criminal justice-social service collaborations, and evidence based practice. She has published 27 articles and book chapters, and her work appears in top tier social work and interdisciplinary journals.
Messing specializes in intervention research. She is the Principal Investigator on the National Institute of Justice funded Oklahoma Lethality Assessment Study, which examines the effectiveness of the Lethality Assessment Program across 7 jurisdictions in Oklahoma, and the co-Investigator on the National Institute of Mental Health funded study The use of Computerized Safety Decision Aids with Victims of Intimate Partner Violence.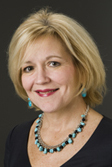 Jacquee Petchel is the executive editor of the Carnegie-Knight News21 multimedia investigative reporting initiative at ASU's Cronkite School of Journalism. She is an award-winning investigative reporter, editor and producer who most recently served as senior editor for investigations and enterprise at the Houston Chronicle.
Petchel has worked as a reporter, editor and television producer. She began her career at The Indianapolis News, then went onto spend six years at The Arizona Republic, and after that The Miami Herald, where she was part of a team that won the 1993 Pulitzer Prize Gold Medal for Public Service for an investigation into property damage in South Florida caused by Hurricane Andrew. 
Petchel worked as a senior producer of investigations at WCCO-TV in Minneapolis and then as executive producer of investigations at WFOR-TV in Miami. She returned to The Miami Herald in 1999 as assistant city editor over the criminal justice team, later becoming the paper's investigations editor. In 2001, she was part of a team that received the Pulitzer Prize for Breaking News for coverage of the federal raid that removed 6-year-old Elián González from his relatives' home in Miami and returned him to his father's custody.
In 2005, she began managing the investigative team at The Houston Chronicle.
Over the course of her career, she has reported or led projects that have won the Robert F. Kennedy Journalism Award, the Investigative Reporters and Editors Award, an Alfred I. DuPont-Columbia University Silver Baton and numerous regional awards.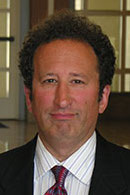 Lawrence E. Rosenthal is a professor at the Dale E. Fowler School of Law at Chapman University where he has taught courses in Civil Rights, First Amendment Law, Constitutional Argument, Criminal Law, Criminal Procedure and Local Government Law.
After graduating from Harvard Law School, where he won the Fay Diploma and was an editor of the Harvard Law Review, Professor Rosenthal clerked for Judge Prentice Marshall of the United States District Court for the Northern District of Illinois and Justice John Paul Stevens of the United States Supreme Court. Professor Rosenthal entered the practice of law as an Assistant United States Attorney for the Northern District of Illinois, specializing in organized crime and public corruption prosecutions. Among other things, he brought the first racketeering case involving insider trading, and secured the longest sentence in the history of the district in an organized crime case (200 years). He subsequently joined the City of Chicago's Department of Law, where he was Deputy Corporation Counsel for Counseling, Appeals, and Legal Policy. In that capacity, he argued three cases in the United States Supreme Court, and supervised a large volume of complex litigation as well as legislative as policy matters. To his great embarrassment, Professor Rosenthal was named by Chicago Magazine as one of "Chicago's 25 Toughest Lawyers". Since then, he tries to be nicer. Professor Rosenthal joined the Chapman faculty in the fall of 2005. He also continues to engage in litigation in the United States Supreme Court and other appellate courts, usually on a pro bono basis.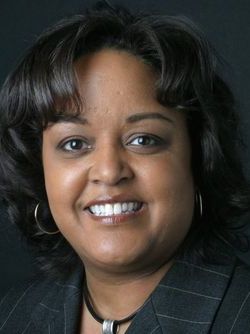 Cheryl W. Thompson is an award-winning investigative journalist covering politics, crime and corruption for The Washington Post. Thompson has more than 25 years of newspaper reporting experience, including at The Gainesville Sun in Florida, the Los Angeles Daily News, the Chicago Tribune and The Kansas City Star. She arrived at The Washington Post in 1997, where she was a Metro Reporter and National Reporter before moving to the Investigative Unit. She also served as a White House Correspondent during a part of President Obama's first term.
Thompson has won numerous local, regional and national awards, including two Salute to Excellence awards from the National Association of Black Journalists for an examination of homicides in the nation's capital and the shooting death of a 14-year-old boy by a D.C. police officer over a stolen minbike. In 2002, Thompson was part of a team of Washington Post reporters awarded the Pulitzer Prize for National Reporting. She also is a 2011 recipient of an Emmy Award from the National Capital Chapter of the National Academy of Television Arts and Sciences, and the Freedom of Information Medal from Investigative Reporters and Editors.
Thompson is an Associate Professor at the School of Media and Public Affairs at George Washington University. She has been an adjunct lecturer at Georgetown and Howard universities, and the University of Alaska-Fairbanks.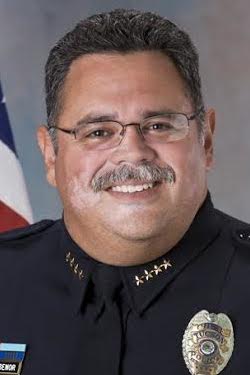 Roberto A. Villaseñor, Chief of the Tuscon Police Department, was born and raised in Tucson, Arizona. In October 1980 he joined the Tucson Police Department, holding many different assignments and working his way up the ranks until being appointed Chief of Police in May 2009. He received his undergraduate degree from Park University, and holds a Masters Degree from Northern Arizona University. He also graduated from the FBI National Academy in Quantico, VA, the Senior Management Institute for Police and the FBI National Executives Institute. He is a member of the Major Cities Chiefs organization, the International Association of Chiefs of Police (IACP), the FBI Law Enforcement Executive Development Association (LEEDA) and is the President of the Arizona Association of Chiefs of Police (AACOP). In January 2013 Chief Villaseñor became Treasurer of the Police Executive Research Forum (PERF) and in January 2015 he was appointed to President Obama's Task Force on 21st Century Policing.
Chief Villaseñor oversees a department of nearly 1,300 members, located just 50 miles north of the Mexico Border. Tucson deals daily with the political, criminal, and sociological issues that affect the Southwest border. The Tucson Police Department has been recognized nationally as a leader in innovative law enforcement technology, and Chief Villaseñor is the appointed chairman for the Major Cities Chiefs Technology Committee.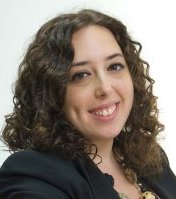 Shoshana Walter is a public safety investigative reporter for The Center for Investigative Reporting. Previously, she wrote about runaway monkeys, murders and all sorts of mayhem as a cops reporter for The Ledger in Lakeland, Fla., where she won a 2009 Sigma Delta Chi Award for non-deadline reporting from the Society of Professional Journalists and the Gold Medal for Public Service from the Florida Society of News Editors. She has a bachelor's degree in American studies from Mount Holyoke College and completed the Poynter Institute's 2007 summer fellowship for young journalists.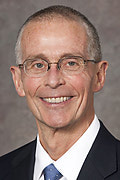 Garen J. Wintemute, MD, MPH, is Professor of Emergency Medicine, Director of the UC Davis Violence Prevention Research Program and the Inaugural Susan P. Baker-Stephen P. Teret Chair in Violence Prevention at UC Davis. Wintemute is a pioneer in the field of injury epidemiology and the prevention of firearm violence. In the 1980s, he was among the first to look at the problem of guns and violence as a public-health issue and emphasize the importance of prevention, even for clinicians. At that time, guns and the violence associated with them were considered as a mental-health or crime problem.
Wintemute is an emergency medicine physician at UC Davis Medical Center, one of the busiest trauma centers in the nation, but he also conducts innovative research to prevent people from ever becoming patients in an emergency department. He often employs personal courage in his pursuit of data and insights, working undercover at gun stores, gun shows and pawn shops to investigate how illegal sales are made.
His longstanding commitment to understand the nature of firearm violence and its underlying causes has produced a uniquely rich and informative body of research on firearm violence that directly improves the health and safety of Americans and that has positioned California — and UC Davis — as national leaders in efforts to break the cycle of gun violence. He has testified before Congress, the California Legislature and various local governments and has served as a consultant for the National Institute of Justice; the Bureau of Alcohol, Tobacco and Firearms; and the Centers for Disease Control and Prevention.