Workshop on Veterans
October 30, 2009
A call for applications for a three-day workshop on the practical challenges of covering veterans and their communities Jan. 7 to Jan. 9, 2010.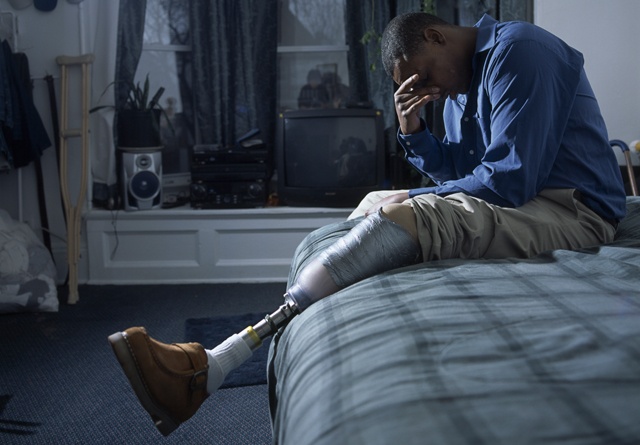 The wars in Iraq and Afghanistan have taken a heavy toll on all of American society, but no one has paid more dearly than returning veterans, along with their families and friends. Journalists, facing economic constraints, struggle to adequately report on the psychological cost of war borne by the men and women who serve in it — many of whom have served multiple tours of duty and are struggling to reintegrate into the families, schools and communities they left behind.

To help local and regional news organizations improve their coverage of veterans' issues, Columbia University's Graduate School of Journalism Continuing Education Program, the Dart Center for Journalism and Trauma and the Carter Center's Mental Health Program have organized a three-day event: "When Veterans Come Home: A Workshop for Working Journalists."
The workshop will take place Jan. 7 to 9, 2010 at the Carter Center in Atlanta, GA. The workshop will feature a wide range of leading mental health and policy experts, award-winning journalists and veterans' advocates, in addition to opening speaker Former First Lady Rosalynn Carter. It will include background briefings as well as specialized reporting skills workshops aimed at enhancing the practical ability of local journalists to report on veterans knowledgeably, ethically and effectively.
All selected participants will receive a full scholarship to attend the workshop in Atlanta. The scholarship includes travel, hotel, ground transportation to/from the airport and meals.
"When Veterans Come Home: A Workshop for Working Journalists" will:
Serve as a forum for improving journalists' knowledge of cutting-edge controversies and developments on issues such as access to health care, education and employment, post-traumatic stress disorder, female combat veterans, suicide and children and family issues
Explore new research, reporting ideas and best practices with leading mental health and policy experts
Confront challenges — and identify opportunities — that exist for local journalists pursuing these stories with limited resources
Provide practical tools to enable journalists to successfully produce stories that address the challenges facing returning veterans
Eligibility
Bloggers, editors, photographers and producers and reporters for print, broadcast and online media are eligible to apply. Staff, contract and freelance journalists in all media are eligible. Preference will be given to journalists working at local and regional news organizations based in military communities or other locations with high concentrations of veterans and veterans' services.
Application Information
The application deadline is Nov. 20, 2009 at 5 p.m. EST. Selected participants will be notified by December 10, 2009.
To apply, please submit the following to the contact information below:
A completed application form (PDF)
A one-page letter that:

Describes how and why this workshop is relevant to your work
Identifies two issues concerning returning veterans that are of greatest interest to you and your work
Discusses a challenge you have encountered while pursuing stories about veterans

A resume or CV with your employment and education history
A supporting letter from your editor/supervisor that articulates how this workshop would benefit you and, if applicable, your news organization.
One relevant work sample (print, online, audio, video)

This workshop is sponsored by generous grants from the McCormick Foundation and the Carter Center's Mental Health Program.