Dart Awards 20th Anniversary Symposium
May 8, 2014
Columbia Journalism School, World Room
2960 Broadway
New York, NY, 10027, United States
What makes great trauma reporting? Since 1994 the Dart Awards have honored innovative journalism on the impact of violence, conflict and disaster. This special symposium featured past winners and judges, and the 2014 Dart Award winners. The program was moderated by Bruce Shapiro, Executive Director, Dart Center. Scroll down to watch full video coverage from the event.
3:00 - 3:15 PM
INTRODUCTION
3:15 – 4:30 PM  
Telling Hard Stories: 20 Years of Excellence in Trauma Journalism
Joe Hight, Editor, The Gazette, Colorado Springs and 1996 Dart Award winner for coverage of the Oklahoma City bombings
Ben Montgomery, Enterprise Reporter, Tampa Bay Times and 2010 Dart Award Winner for "For Their Own Good"
Habiba Nosheen, Investigative Reporter, Documentary Filmmaker and 2013 Dart Award Winner for "What Happened at Dos Erres"
Rob Perez, Reporter, Honolulu Advertiser and 2009 Dart Award Winner for "Crossing the Line, Abuse in Hawai'i Homes"
Jeb Sharp, Reporter, PRI's The World and 2009 Dart Award Winner for "Rape as a Weapon of War"
Laura Sullivan, Investigative Correspondent, NPR and 2008 Dart Award Winner for "Sexual Abuse of Native American Women" and 2012 Dart Award Honorable Mention for "Native Foster Care: Lost Children, Shattered Families"
4:30 – 5:45 PM  
Judging Hard Stories: Inside the Jury Room
John Barth, Managing Editor, PRX (Public Radio Exchange) and 2010, 2011 and 2012 Dart Awards final judge
June Cross, Professor, Columbia University Graduate School of Journalism and 2009 Dart Awards final judge
Kenny Irby, Senior Faculty, Poynter Institute and 2013 Dart Awards final judge
Karestan Koenen, Ph.D., Associate Professor, Columbia University Mailman School of Public Health, past President, International Society for Traumatic Stress Studies, and 2012 Dart Awards final judge
Sarah Stillman, Staff Writer, The New Yorker and 2014 Dart Award final judge
5:45 PM  
Special Announcement
Bruce Shapiro, Executive Director, Dart Center for Journalism and Trauma
Steve Coll, Dean and Henry R. Luce Professor, Columbia University Graduate School of Journalism
James Lammers, Vice President, Dart Foundation
6:00 – 6:30 PM  
Dart Awards Presentation
Honorable Mentions:
More Magazine, "A Hidden Cause of Chronic Illness"
The New York Times Magazine, "The Price of a Stolen Childhood"
Awardees:
Las Vegas Sun, "Grace Through Grief: A Shattered Family Recovers" 
This American Life, "Harper High School: Parts I and II"
6:30 – 7:30 PM  
Winners' Roundtable
Ben Calhoun, Reporter, This American Life
Jackie Valley, Reporter, Las Vegas Sun
Leila Navidi, Photographer, Las Vegas Sun 
Tom Gorman, Editor, Las Vegas Sun
Alexis Jetter, Writer, More Magazine
Speaker Bios: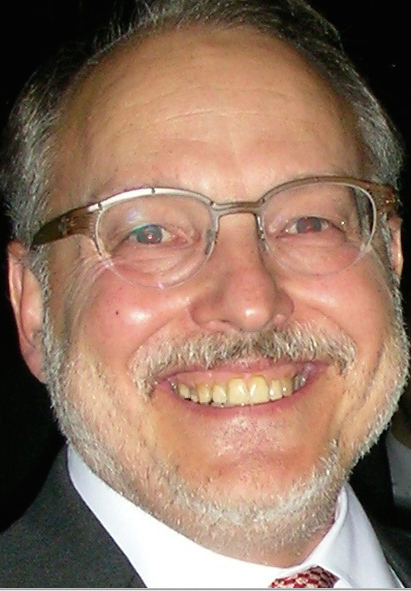 John Barth is Managing Director of the Public Radio Exchange (PRX.org), an online distributor and archive of radio programs and audio that serves public radio networks, stations, producers, podcasts, satellite radio and commercial digital companies.
Barth was the founding producer of the public radio business program Marketplace. From there he went on to run all of AOL's news operations and business, and later was in charge of original content for the premium spoken word site Audible.com. He was the Editorial Director of the 2003 Public Radio Collaboration project, "Whose Democracy Is It?" and forged collaborations with NPR, the BBC, Microsoft, PBS and Alibris.com.
Barth has been a reporter, producer and news director at public radio stations in Missouri, Minnesota and Philadelphia. His radio work has been heard on NPR's various programs. In addition, he was an adjunct professor at George Washington University's School of Media and Public Affairs where he also serves on its advisory council, and has been a judge for the Third Coast Audio Festival and Dart Awards, and has served on the board of the Public Radio Program Directors and has advised many funding evaluation panels for the Corporation for Public Broadcasting. 

Ben Calhoun joined This American Life as a Producer in 2010. Before that, he was a reporter who contributed to most every major public radio news entity heard in the country—including Radiolab, NPR, the BBC, and Marketplace. Ben worked in WBEZ's newsroom for eight years, where he reported on politics and did documentary work.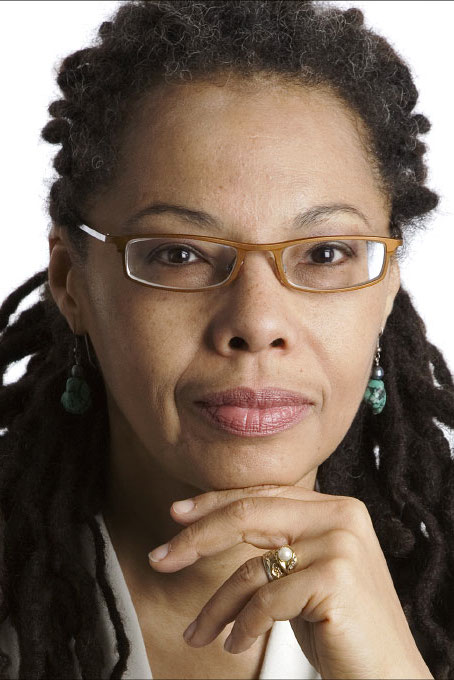 June Cross is an award-winning producer and writer with over thirty years of television news and documentary experience, and a professor at the Columbia Journalism School. Her latest documentary, "The Old Man and the Storm," followed the travails of an extended New Orleans family for three years post-Katrina, aired on PBS' "Frontline" in early 2009. She was an executive producer for "This Far by Faith," a six-part PBS series on the African- American religious experience that broadcast in 2003. During her thirty-five year career, she completed eight documentaries PBS's "Frontline." CBS News, and PBS's "MacNeil/Lehrer NewsHour." Her reporting for the "NewsHour" on the US invasion of Grenada won the 1983 Emmy for Outstanding Coverage of a Single Breaking News Story. "Secret Daughter," an autobiographical film that examined how race and color had affected her family, won an Emmy in 1997 and was honored that same year with a duPont-Columbia Award for Excellence in Broadcast Journalism. She is also the author of a memoir, Secret Daughter published by Viking in 2006. 
Cross has covered the defense industry, the Middle East, and the intersection of poverty, politics, and race in the US and in Haiti. She received her B.A. from Harvard, and was a fellow at Carnegie-Mellon University's School of Urban and Public Affairs and the W.E.B. DuBois Institute for Afro-American Studies at Harvard.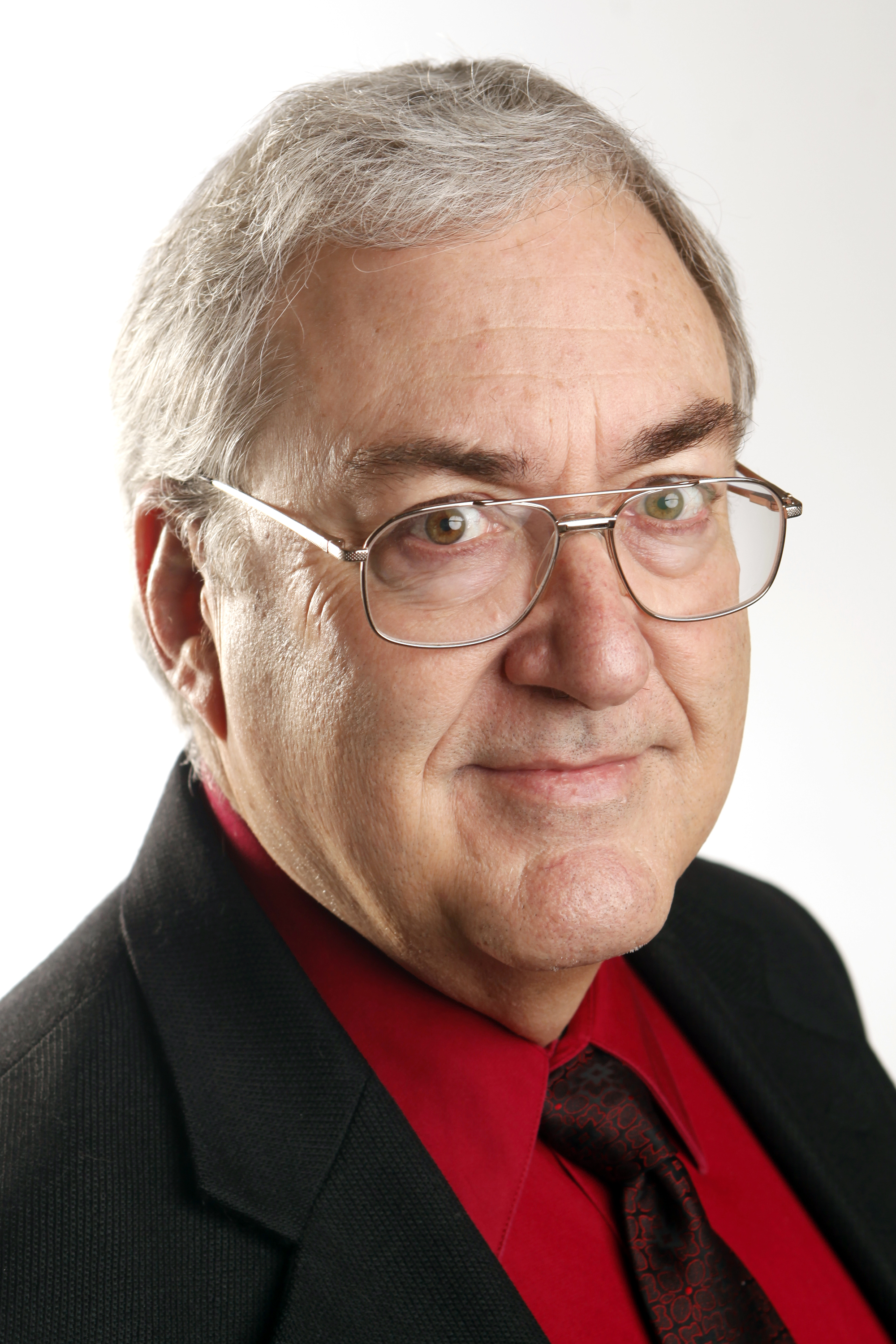 Tom Gorman came to the Las Vegas Sun after 32 years with the Los Angeles Times , where he was a reporter, national correspondent and an assistant metro editor. He joined the Sun in 2005 as a columnist and six months later asked to become an editor so he could be assigned a shady parking spot. With various promotions, in time he earned a reserved spot in the parking garage as the Sun's executive editor. His passion remains editing from his newsroom desk and mentoring young journalists.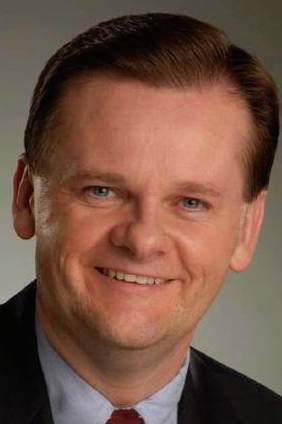 Joe Hight was named editor of The Gazette in Colorado Springs in December 2012, and after only a year at the helm, The Gazette won the Pulitzer Prize in National Reporting for 2014.
A reporter, editor, managing editor or director for more than 30 years, Hight was inducted into the Oklahoma Journalism Hall of Fame in 2013. Previously The Oklahoman/NewsOK.com's Director of Information and Development, Hight led the News and Information Center's information-based programs, marketing and promotions, training and ethical standards teams, internship program, and online development efforts. In addition, he was the victims' team leader of the Oklahoma City bombing coverage that won two national SPJ awards, as well as a Dart Award.
He was involved in efforts that won The Oklahoman the 2009 APME Innovator of the Year Award, and information efforts that include the "know it" online communities and "Your Right to Know" projects, which won the National Society of Professional Journalists' "Public Service in Online Journalism" awards as well as regional, state and national First Amendment awards. In 2011, Hight was elected to a three-year term to the Associated Press Media Editors board, based in New York. Hight also served two terms as president of the Dart Center for Journalism & Trauma, where he authored and co-authored print and online booklets and columns including "Tragedies & Journalists: A Guide for More Effective Coverage" that has been translated into three different languages. Hight has taught and lectured at several universities and media organizations in the United States, Australia, London and Ireland. He has authored several articles on writing, editing, interviewing, victims' coverage and other subjects in the latest edition of "Reporting for the Media," a textbook that's used at many universities. 
Kenny Irby is Poynter's senior faculty and director of community relations. Currently, he directs The Write Field initiative, a dynamic new academic enrichment and mentoring program for middle school minority male youth. He is an integral figure in visual journalism education, having founded Poynter's photojournalism program in 1995. He teaches and consults in the areas of photographic reporting, leadership, ethical decision making and diversity.
During his 18-year tenure at Poynter, Irby has traveled to Nigeria, the Netherlands, Denmark, Canada, Jamaica, Singapore, South Africa and Russia, preaching excellence in photojournalism and truth-telling. He chaired the 2007 Pulitzer Prize photography categories, lectured at the World Press Photos buddy training program and the International Center of Photography, is a member of the Eddie Adams Workshop board, and is a founding member of National Press Photographers Association, and The Best of Photojournalism (BOP) Committee.
He is the recipient of numerous awards: 2007 Sprague Award (the NPPA's highest honor), 2006 Society for News Design President's 2002 NPPA President's Award, 1999 Joseph Costa Award and others. Irby is a frequent lecturer, teacher and author on photographic reporting issues, most recently with NPR.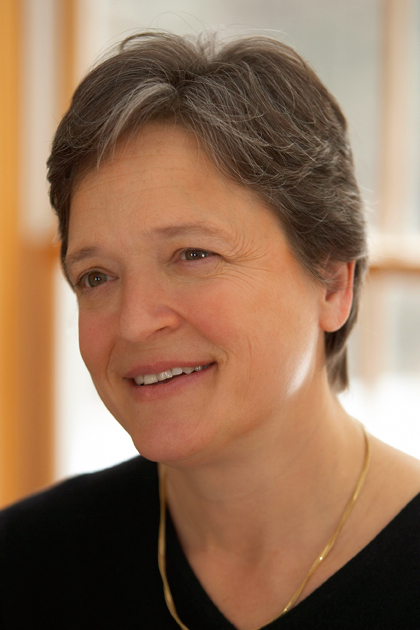 Alexis Jetter is a veteran journalist, teacher and radio commentator with a focus on politics, science, activism and popular culture. Her articles have appeared in Vanity Fair, The New York Times Magazine, Vogue, Mother Jones, Science Times, Sports Illustrated, The Guardian(UK), Readers Digest, Health, Prevention, More, Ms., Harpers Bazaar, Life, The Village Voice, Columbia Journalism Review and The Nation, among others. She was a metropolitan reporter for New York Newsday. Jetter is also a Pulitzer Prize finalist with top national awards for her writing on education, science and social justice, and teaches journalism at Dartmouth College, in Hanover, NH. She is working on a memoir about her late mother, a pioneering physicist and health researcher at the U.S. Atomic Energy Commission.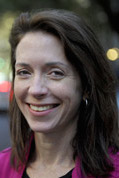 Karestan Chase Koenen, PhD is an associate professor of epidemiology at Columbia University's Mailman School of Public Health. She is a licensed clinical psychologist with expertise in developmental psychology, epidemiology, and molecular genetics. She uses a developmental approach to examine the interplay of genetic and environmental factors in the etiology of stress-related mental disorders, such as post-traumatic stress disorder and depression. For this work, she was awarded the Chaim Danieli Young Professional Award from the International Society for Traumatic Stress Studies and the Robins-Guze Young Investigator Award from the American Psychopathological Association. She has published over 80 scientific papers and co-authored several books including Treating Survivors of Chilhood Abuse: Psychotherapy for the Interrupted Life with Drs. Marylene Cloitre and Lisa Cohen. Her research is funded by the National Institute of Mental Health and by the Robert Wood Johnson Foundation. Dr. Koenen serves on the board of directors for the International Society of Traumatic Stress Studies and on the editorial board of the Journal of Psychological Trauma. She is also an experienced clinician, specializing in empirically validated treatments for post-traumatic stress disorder. In 2012, she served as a judge for the Dart Awards for Exemplary Coverage of Trauma. She received her B.A. from Wellesley College, her M.A. from Columbia University and her Ph.D. from Boston University. 

Ben Montgomery is an enterprise reporter for the Tampa Bay Times and founder of the narrative journalism website Gangrey.com. He grew up in Oklahoma and studied journalism at Arkansas Tech University, where he played defensive back for the football team, the Wonder Boys. He worked for the Courier in Russellville, Ark., the Standard-Times in San Angelo, Texas, the Times Herald-Record in New York's Hudson River Valley and the Tampa Tribune before joining the Times in 2006.
In 2010, he was a finalist for the Pulitzer Prize in local reporting and won the Dart Award and Casey Medal for a series called "For Their Own Good," about abuse at Florida's oldest reform school.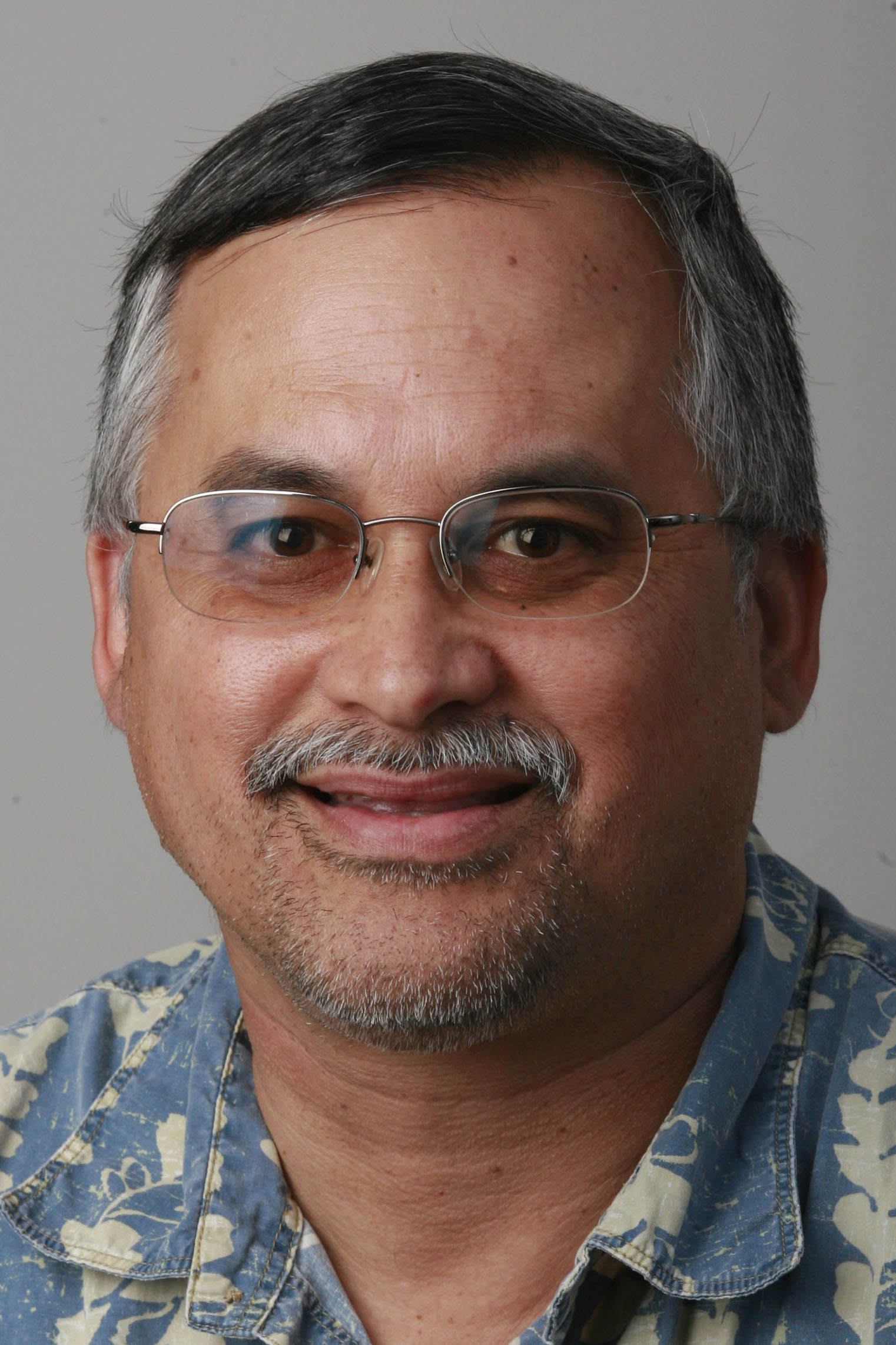 Rob Perez has more than 30 years experience as a reporter and editor for newspapers in Guam, Florida, California and Hawaii. He currently is an investigative reporter for the Honolulu Star-Advertiser. His regional and national honors include the National Headliner, American Society of Business Editors and Writers and Best of the West awards and has twice been a Gerald Loeb finalist. He also received the 2009 Dart Award for the series "Crossing the Line: Abuse in Hawai'i Homes." Perez has served as a Dart judge three times.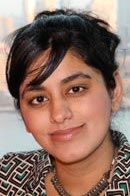 Habiba Nosheen is a Peabody Award-winning Pakistani journalist and a filmmaker based in New York. She is also adjunct professor at Columbia University's Graduate School of Journalism, where she teaches radio and video reporting. Her stories have been published by The New York Times, TIME, Glamour, The Washington Post, The Atlantic, ProPublica, CBC, NPR and PBS among other outlets. She was also previously a NPR Kroc Fellow.
In 2013, Habiba was honored with the George Foster Peabody for her radio documentary, What Happened at Dos Erres? that aired on This American Life and was called "a masterpiece of storytelling" by The New Yorker. She has also reported, shot and produced several investigations for PBS. She is also the Director of Outlawed in Pakistan, which premiered at Sundance Film Festival and was called "among the standouts" of Sundance by The Los Angeles Times. A longer version of the film aired on PBS Frontline. Habiba has received numerous awards for her reporting including the Peabody, Gracie award for Outstanding Correspondent, two Overseas Press Club Awards, The Dart Award for Excellence in Coverage of Trauma, Third Coast Radio Award, two South Asian Journalist Association Awards in addition to being a finalist for The Livingston Award for Young Journalists and nominated for an Emmy.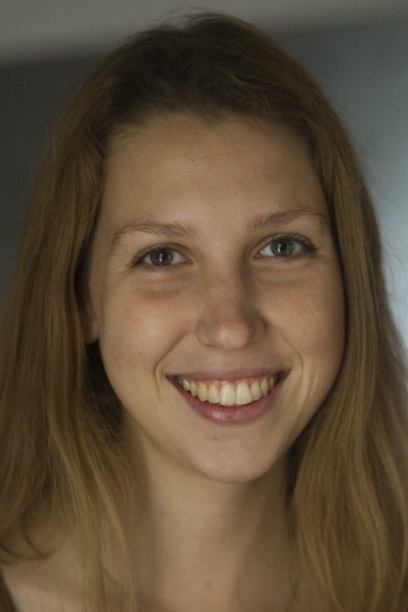 Sarah Stillman is a staff writer for The New Yorker and a visiting scholar at N.Y.U.'s Arthur L. Carter Journalism Institute. She won a National Magazine Award and Overseas Press Club Award for her reporting from Iraq and Afghanistan on labor abuses and human trafficking on U.S. military bases there. Her reporting on the high-risk use of young people as confidential informants in the war on drugs received a George Polk Award and the Molly National Journalism Prize. She has written on topics ranging from civil forfeiture to amateur drone-builders, Mexico's drug cartels to Bangladesh's garment factory workers.  
Before joining The New Yorker, Stillman wrote about America's wars overseas and the challenges facing soldiers at home for the Washington Post, The Nation, newrepublic.com, Slate.com, and theatlantic.com. She co-taught a seminar at Yale on the Iraq war, and also ran a creative-writing workshop for four years at the Cheshire Correctional Institution, a maximum-security men's prison in Connecticut.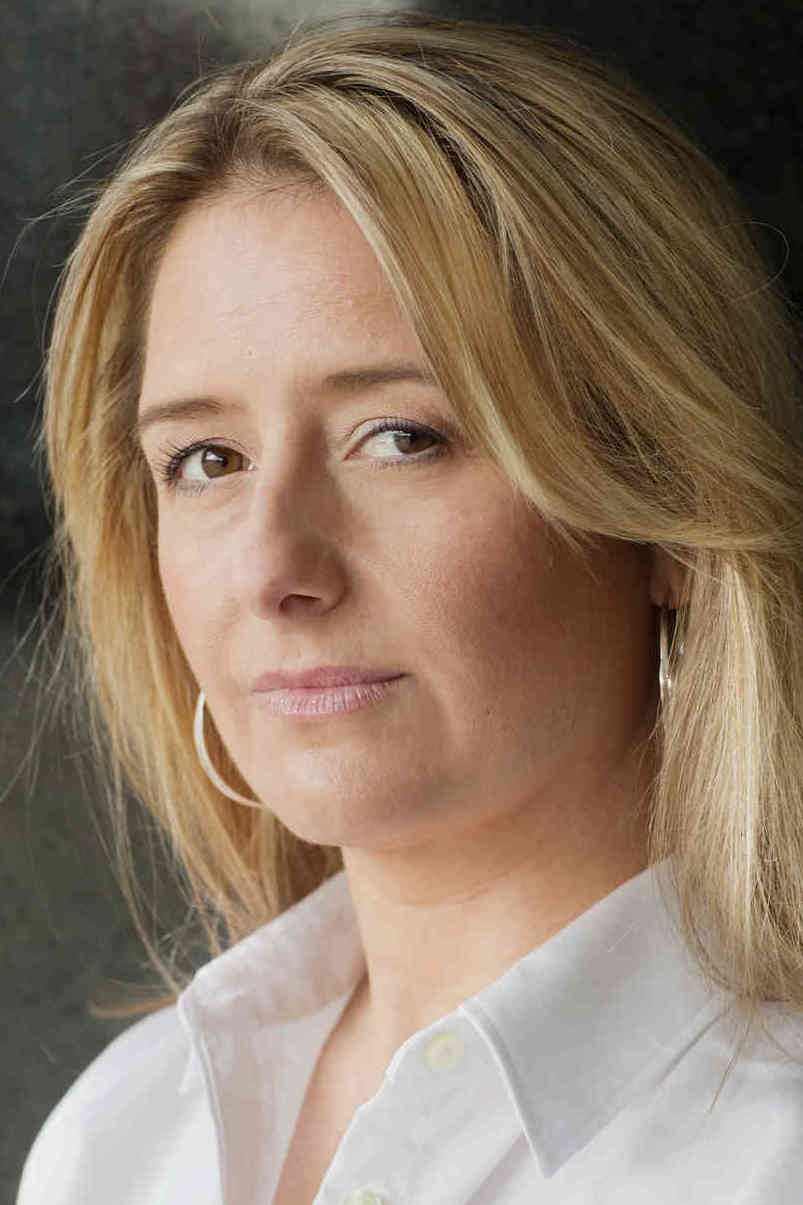 Laura Sullivan is an investigative correspondent for NPR News whose work has cast a light on some of the country's most disadvantaged people. She is one of NPR's most decorated journalists, with three Peabody Awards and two Alfred I. DuPont-Columbia Silver Batons. She joined NPR in 2004 as a correspondent for the National Desk. For six years she covered crime and punishment issues, with reports airing regularly on  "Morning Edition," "All Things Considered," "Day to Day" and other NPR programs. In 2007, Sullivan exposed the epidemic of rape on Native American reservations, which are committed largely by non-Native men, and examined how tribal and federal authorities have failed to investigate those crimes. In addition to winning a duPont, this two-part series earned Sullivan a Dart Award for Exemplary Coverage of Trauma, an Edward R. Murrow and her second Gracie Award from the Alliance for Women in Media.
Before coming to NPR, Sullivan was the Washington correspondent for The Baltimore Sun, where she covered the Justice Department, the FBI, and terrorism. In 1996, Sullivan and two other Northwestern University students completed a project that freed four men, including two death-row inmates, who had been wrongfully convicted of an 18-year-old murder on the south side of Chicago. The case led to a review of Illinois' death row and a moratorium on capital punishment in the state. The project won a special citation from Investigative Reporters and Editors and numerous other awards.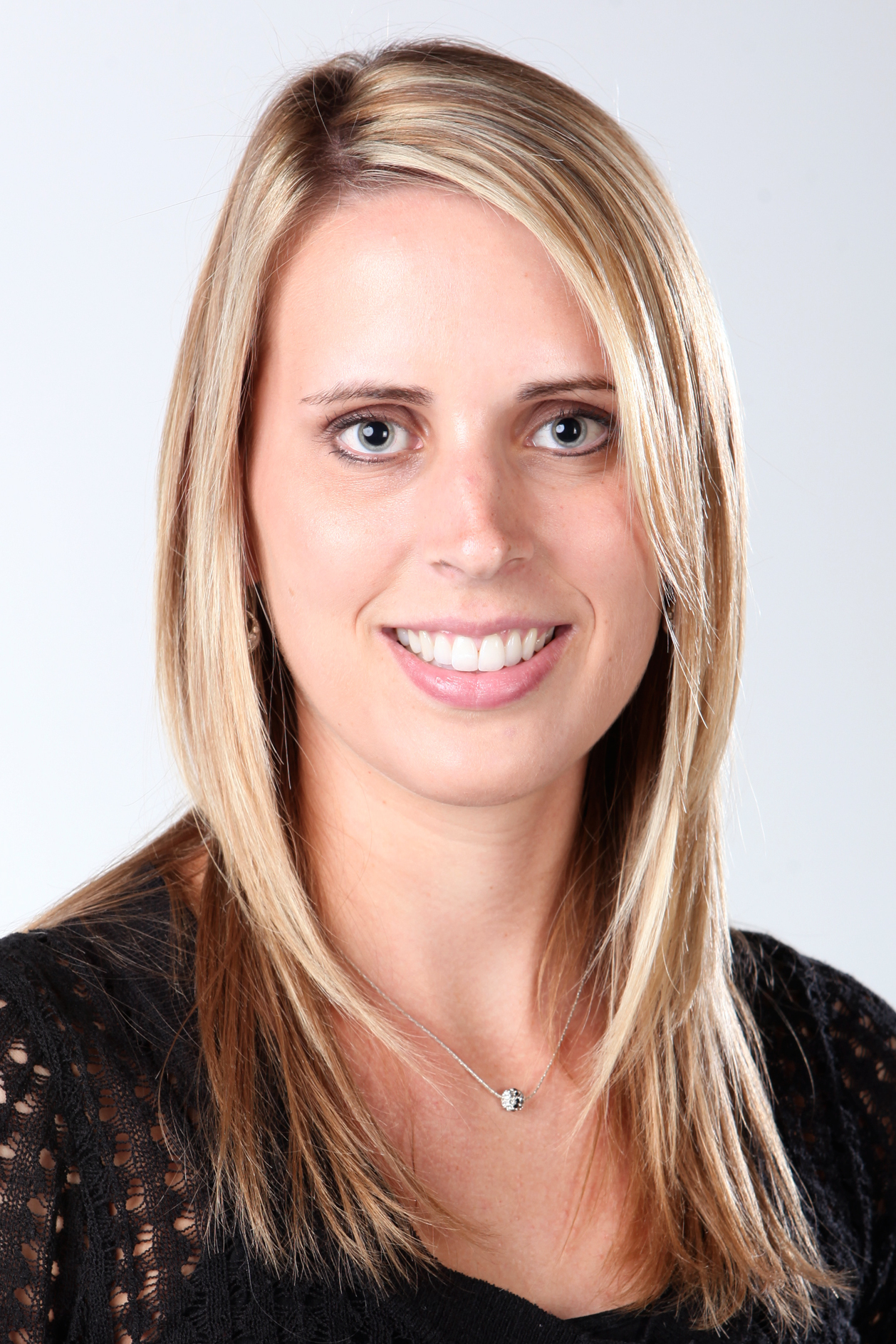 Jackie Valley has lived in northwest Indiana, South Carolina, Cleveland and Dayton, Ohio. She graduated from Kent State University, where she was the student newspaper editor. She completed a Dow Jones copy editing internship at the Virginian-Pilot in summer 2009 and a year later joined the Las Vegas Sun, where she covers crime, courts and special projects. Valley's work has been recognized by Editor & Publisher's EPPY Awards and the Nevada Press Association.