Panel: Navigating Gender-Based Issues in Reporting, Online and Off
October 6, 2015
Columbia Journalism School
2950 Broadway
New York, NY, 10026, United States
Many female journalists sooner or later confront harassment or threat on the job, whether in-person during interviews and field assignments, or online as trolling, threats and intimidation. This All Class Lecture, aimed equally at female and male students, will explore the extent and impact of these issues, and offer practical advice on maintaining boundaries, reporting safely and negotiating gender discrimination by sources and colleagues alike.
Speaker BIOs:
Rachel Dissell covers justice issues for The Plain Dealer and Cleveland.com. She has written investigative pieces about Cleveland's response to sexual assault, gun violence, teen dating violence and government corruption. Dissell was awarded the 2008 Dart Award with photographer Gus Chan for their nine-part series "Johanna: Facing Forward" that chronicled the life of a Cleveland teen who was raped and shot by her ex-boyfriend. Dissell currently teaches journalism at her alma mater, Kent State.
In 2011, Dissell was honored with End Violence Against Women International's first ever Media Excellence Award. Dissell and colleague Leila Atassi also won numerous statewide awards for their series probing the Cleveland police and their response to rape victims in the wake of the serial killings of 11 black women by convicted sex offender Anthony Sowell. The eldest of seven children, Dissell grew up in and around the poverty, drug use and social ills that often are central to the stories she covers. In addition to her journalism work, Dissell is a mentor to children aging out of the foster care system and participates in several therapeutic programs for children who have witnessed violence. - See more at: http://dartcenter.org/people/contributors#bio-943

Elana Newman is the McFarlin chair of psychology at the University of Tulsa, research director of the Dart Center for Journalism and Trauma, co-director of the University of Tulsa Institute of Trauma, Adversity and Injustice, and a past president of the International Society of Traumatic Stress Studies. She specializes in understanding and intervening to prevent or treat trauma-related conditions and training students and professionals about to work effectively with people suffering from trauma-related problems. She co-directed the Dart Center for Journalism and Traumas' first satellite office in New York City after 9/11 to offer support to journalists covering these events.
Newman's work is focused on the intersection of journalism and traumatic stress studies including examining post- traumatic stress disorder among journalists, reader response to news, and victims' responses to news coverage about them. She is committed to educating the public and professionals about the meaning, aftermath and treatment of psychological trauma. She has authored more than 100 articles, books and publications examining topics such as trauma and substance abuse, treatment and assessment, teaching and substance use effects.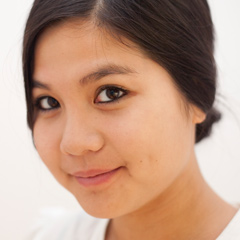 Lam Thuy Vo is an interactive editor for Al Jazeera America, where she leads a team of coder-journalists and covers poverty-related stories. Before coming to Al Jazeera, she was a multimedia producer for NPR's Planet Money where she created interactives, data visualizations, videos and photographs to explain economic issues in visual ways.
During her stint at The Wall Street Journal in Asia, she was the editorial lead for video content in the region, worked with more than a dozen bureaus to create both breaking news stories, regular series and produced enterprising multimedia projects. She expanded the Journal's viewership and exposure in Asia, by creating content for local audiences in Japan, South Korea, China and India in multiple languages and for multiple online environments. She also reported, shot, edited and produced videos and interactives on subjects ranging from China's property market to the 2011 Japanese earthquake to climate change issues in Vietnam's Mekong Delta.
Her work has won her recognition from institutions like the Overseas Press Club, the Webbys, the Shorty Awards, the Online News Association among others. She is also a journalism educator who has spoken and taught at conferences and universities around the world. 
Moderator: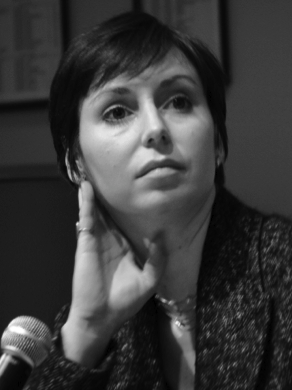 Susan McGregor is Assistant Director of the Tow Center for Digital Journalism & Assistant Professor at Columbia Journalism School, where she helps supervise the dual-degree program in Journalism & Computer Science. She teaches primarily in areas of data journalism & information visualization, with a research interests in digital security, knowledge management and alternative forms of digital distribution. McGregor was the Senior Programmer on the News Graphics team at the Wall Street Journal Online for four years before joining Columbia Journalism School in 2011.
McGregor was named a 2010 Gerald Loeb Award winner for her work on the the WSJ's "What They Know" series, and a finalist for the Scripps Howard Foundation National Journalism Awards for Web Reporting in 2007. In 2012, she received a Magic Grant from the Brown Institute for Media Innovation for her work on Dispatch, a mobile app for secure source communication, and in 2013 she was awarded a Knight Prototype grant to develop DataDocs, an platform for creating interactive, evergreen web videos. In fall of 2014 she received a Computational Journalism Focused Research Award from Google to develop InfoScribe, a crowd-sourced transcription platform for investigative journalism documents.