Ebola: Covering a Modern Plague
December 3, 2014
Columbia Journalism School
2960 Broadway
New York, NY, 10027, United States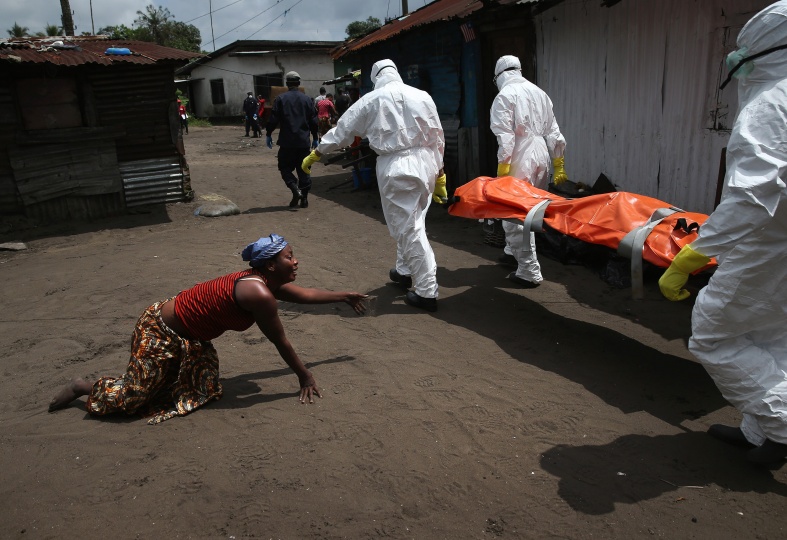 In case you missed it, click below to watch the full event video:
The epidemic in West Africa is the worst health emergency in recent history. It has killed more than 4,000 people and prompted public hysteria. Just as health professionals struggle to contain this little-known disease, reporters are charting new protocols in safety and ethics.
This panel of media and medical experts considered some of the challenges of covering the calamity: How does one depict the horror while lending dignity to the dying? How do you conduct interviews without becoming infected? And how do you inform the public without undue alarm and stigmatization?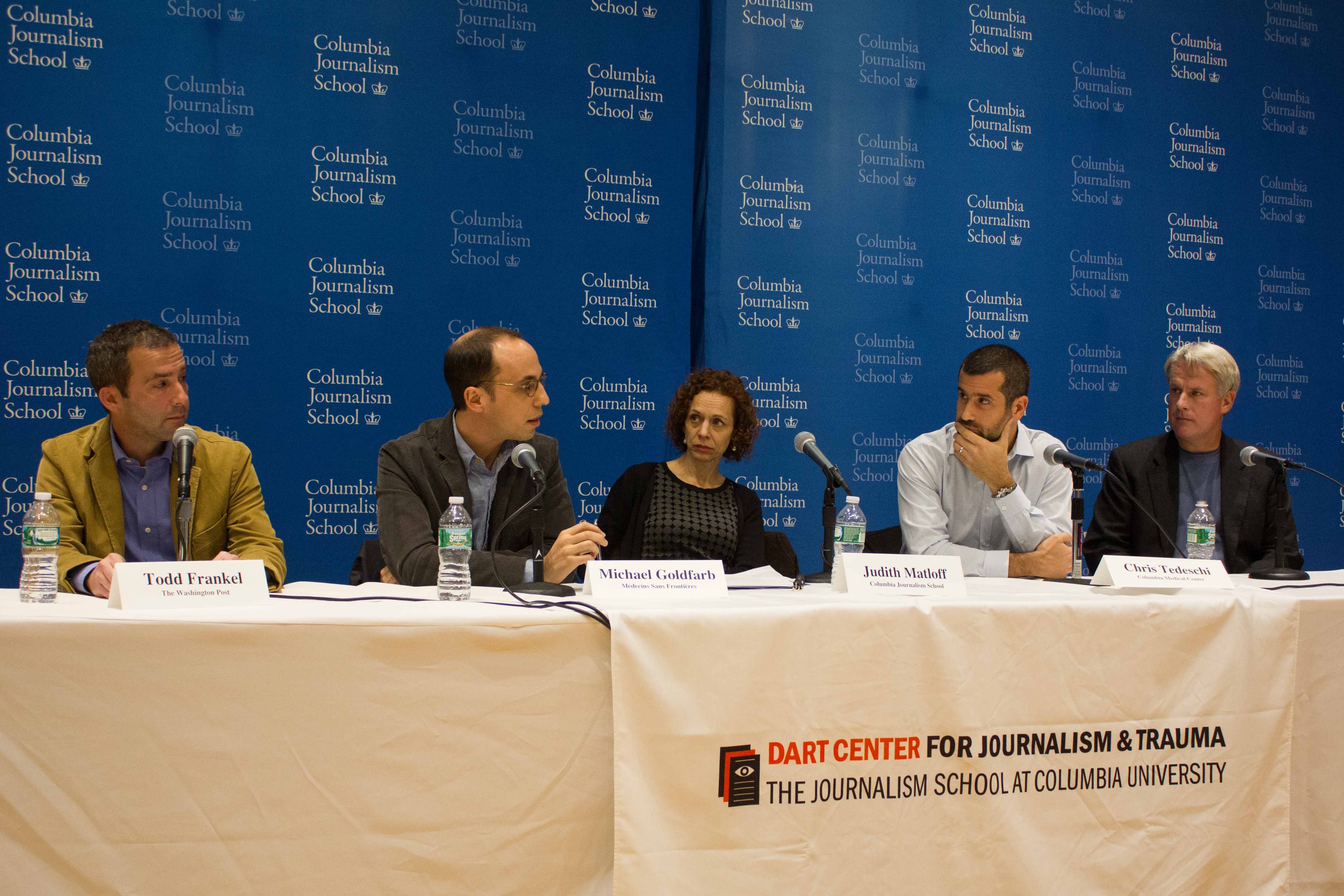 From L to R: Todd Frankel, Reporter, Washington Post; Michael Goldfarb, Media Relations Manager, Doctors Without Borders; Judith Matloff, Instructor, Columbia Journalism School; Chris Tedeschi, Assistant Professor of Medicine, Columbia Medical Center; John Moore, Staff Photographer, Getty Images.
Click below for a photo slideshow from Getty photographer John Moore, who spent four weeks covering Ebola in Liberia:
BRIEF SPEAKER BIOS: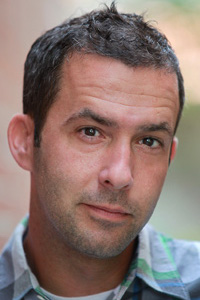 Todd Frankel was the first reporter The Washington Post sent to West Africa to cover the Ebola outbreak. In August, Frankel spent 10 days in Sierra Leone, returning to the U.S. Sept. 1. Some of his most compelling writing includes: "A virus hunter faces the big one: Ebola," "Love in the time of Ebola," and "The fight to save the last Ebola-free district in Sierra Leone."  Before joining The Washington Post earlier this year, Frankel was a staff writer for 11 years at the St. Louis Post-Dispatch. He has been recognized with the National Headliners Award from the American Society of Newspaper Editors and Society of Professional Journalists. His work has been anthologized in "Next Wave: America's New Generation of Great Literary Journalists" (2012) and the "2009 Best Newspaper Writing" book. He was on the team that was the 2009 Pulitzer Prize finalist for breaking news. For several years, he was an adjunct professor at Washington University in St. Louis. Frankel has covered major disasters and major milestones, often focusing on the overlooked story.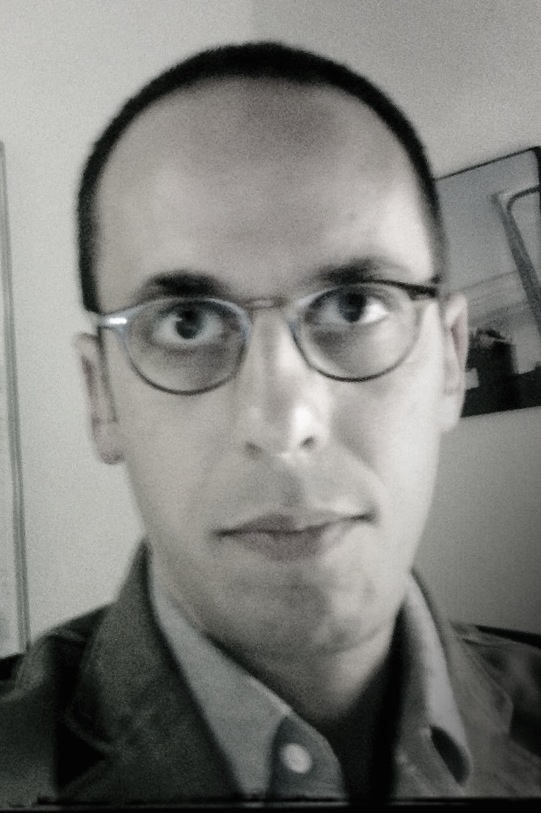 Michael Goldfarb is the Media Relations Manager at Doctors Without Borders/Médecins Sans Frontières (MSF)--USA. He devises public relations strategies and media collaborations to support MSF's advocacy efforts and field operations. He regularly collaborates with members of the media, facilitating their access to MSF field projects and working with them on breaking news and longer-form documentary coverage of humanitarian crises. In the field, Goldfarb serves as an emergency communications coordinator, managing MSF messaging and collaborating directly with members of the media. While on field assignment, he also produces multimedia reports for MSF digital and print platforms, some of which have been featured by international media, including The New York Times, CNN, and Corriere della Sera.  
Goldfarb has worked in Afghanistan, Cameroon, Democratic Republic of Congo, Haiti, Iraq, Jordan, Kenya, Lebanon, Niger, the Palestinian Territories, Rockaway, Queens (post-Hurricane Sandy), South Sudan, Uganda, and Yemen, in settings ranging from natural disasters, conflict zones, and refugee camps, to epidemics and other medical emergencies. He earned a Master in International Affairs degree from the School of International and Public Affairs at Columbia University.  Prior to joining MSF, he worked as a press officer at Freedom House, as a producer at TIME.com, and as a Jerusalem-based reporter with United Press International.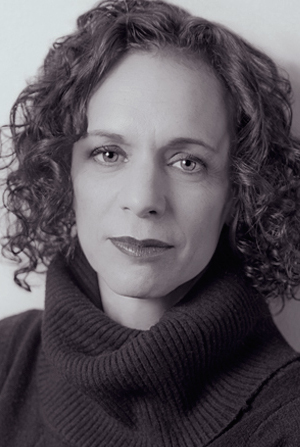 Judith Matloff teaches conflict and crisis reporting at Columbia Journalism School. She was a staff foreign correspondent for 20 years, lastly as the Africa and Moscow bureau chief of The Christian Science Monitor. Her articles have appeared in numerous publications including The New York Times Magazine, The Economist, Financial Times and Newsweek. Matloff has received fellowships from the MacArthur Foundation, the Fulbright Program, Harvard-Radcliffe College, and the South Asian Journalists Association. She belongs to PEN and served as a media fellow at the Hoover Institution (Stanford University). She received a BA from Harvard.
Matloff has pioneered safety training for journalists around the world. Clients have included NBC, United Nations, Society of Professional Journalists, Dart Center for Journalism and Trauma, International News Safety Institute, State Department, Knight Center for Journalism in the Americas, Periodistas de a Pie, Cencos, the Canadian Association of Journalists and the American Federation of Television and Radio Artists.
She is a contributing editor to the Columbia Journalism Review, and authored two books, "Fragments of a Forgotten War" and "Home Girl." She is writing a new book about geography and conflict.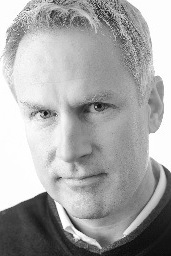 John Moore is a senior staff photographer for Getty Images, currently based in New York City. He has been honored four times from World Press Photo for both domestic and international work. The Overseas Press Club awarded him the prestigious Robert Capa Gold Medal for his work in Pakistan and the John Faber Award for his work in the refugee camps in Zaire. Both Pictures of the Year International and the National Press Photographers Association have named him the photographer of the year. He was part of the Associated Press team that won the 2005 Pulitzer Prize for Breaking News Photography for coverage of the war in Iraq and, as a Getty staffer, was a finalist for the 2012 Pulitzer for Breaking News Photography for his coverage of the Arab Spring.
Moore joined Getty Images in 2005 based in Islamabad, Pakistan until July 2008. During that time he worked throughout South Asia, Africa and the Middle East, and particularly in Pakistan, where he courageously captured the assassination of Benazir Bhutto. For the past five years he has been based in the United States, first in Colorado, where he covered the worst effects of the recession on American families, bringing an exclusive and heartbreaking look at the nation's foreclosure crisis. 
After graduating from the University of Texas at Austin in 1990, Moore joined the Associated Press, first based in Nicaragua, then India, South Africa, Mexico and Egypt. He has photographed in more than 75 countries on five continents.
Christopher Tedeschi MD, MA, FAWM is Assistant Professor of Medicine at Columbia University Medical Center and an emergency physician at NY Presbyterian Hospital. He is a member of the core teaching faculty of the NYP Emergency Medicine Residency and clerkship director of the sub-internship in Emergency Medicine. Dr. Tedeschi is past-chair of the disaster and humanitarian medicine committee of the Wilderness Medical Society and a Fellow of the Academy of Wilderness Medicine. He has worked in disaster preparedness and education in India, Sri Lanka, the US and elsewhere with an interest in media coverage and communications during global health emergencies. Other interests include nonfiction media production, especially as related to medicine. He received his undergraduate degree from Cornell University, his MD from Robert Wood Johnson Medical School, and a Master's from the Writing Seminars at Johns Hopkins. Prior to medical school, he worked for HBO Documentaries. He lives in NYC.