2016 Dart Awards Celebration & Winners' Roundtable
May 4, 2016
5:30 - 8:00 pm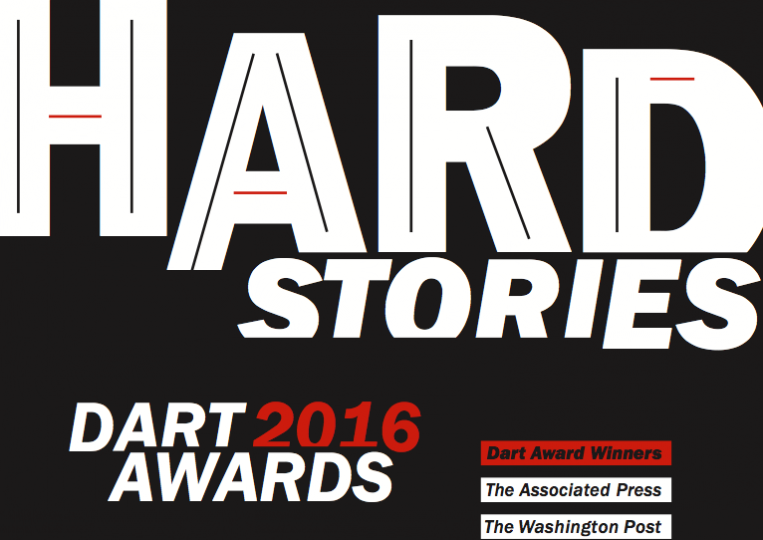 To honor the 2016 Dart Award winners, the Dart Center will host a reception, awards presentation and winners' roundtable on May 4 from 5:30-8:00pm at the Columbia Journalism School. 
The winners' roundtable, featuring Christopher Sherman and Dario Lopez-Mills of AP and Eli Saslow and David Finkel of the Washington Post, will explore the story-behind-the-story of their Dart Award-winning pieces; drill down on what's involved in undertaking hard-hitting, humane investigations of trauma, and discuss innovative approaches to reporting on violence and tragedy.
The Dart Awards for Excellence in Coverage of Trauma recognize exemplary journalism on the impact of violence, crime, disaster and other traumatic events on individuals, families or communities. 
This event is free and open to the public.
Reception: 5:30-6:00pm
Awards Presentation: 6:00-6:30pm
Roundtable Discussion: 6:30-8:00pm