Reading: Alia Malek, The Home That Was Our Country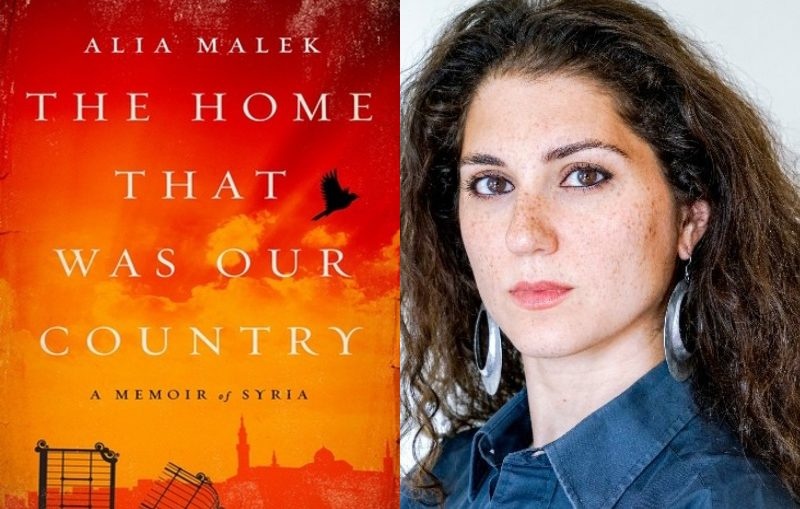 In "The Home that Was Our Country," Syrian-American journalist Alia Malek chronicles her return to her family home in Damascus and the history of the Tahaan apartment building. In narrating the stories of generation after generation of her family as they, their neighbors, and their friends come and go from the building, Alia portrays the Syrians—the Muslims, Christians, Jews, Armenians, and Kurds—who lived, worked, loved, and suffered in close quarters, mirroring the political shifts in their country.
During the Arab Spring, Alia returned to Syria to reclaim her grandmother's apartment, which had been lost to them since 1970 when Hafez al Assad came to power. As she restores her family's home, she learns how to speak the coded language of oppression that exists in a dictatorship, while privately confronting her own fears about Syria's future.
This deeply researched, personal journey sheds more light on Syrian history, society, and politics than any war reporting ever could. Bristling with insights, The Home that Was Our Country weaves acute political analysis with intimate family history, ultimately delivering an unforgettable portrait of the Syria that is being erased, day by day.
"Malek's multigenerational memoir is a brilliant combination of geopolitics and family history...Malek courageously tells the stories of unforgettable family members and friends, including underground humanitarian aid workers who continue despite the risk of torture and execution." ―Publishers Weekly, starred review
"Malek's writing vividly captures the personalities of her family members and friends as well as her own impressions of Syria, allowing readers insight into the personal stakes of the ongoing war." ―Laura Chanoux, Booklist, starred review
"Moving and insightful, Malek's memoir combines sharp-eyed observations of Syrian politics, only occasionally overdone, with elegiac commentary on home, exile, and a bygone era. Provocative, richly detailed reading." —Kirkus Reviews
"In The Home That Was Our Country, Alia Malek masterfully weaves together the personal and the political, and in so doing creates an unforgettable portrait of modern Syria in all its complexities and tragedies. Malek renders multiple generations of family, friends and neighbors vividly but unsentimentally, and what emerges is a portrait of a great people held back by tyranny. As Syria suffers through its darkest days, she reminds us of the humans behind the statistics. Completely engrossing and lucid, the book explains Syria's devolution better than anything I've read." —Dave Eggers