Light in Wartime: Photojournalism Today
Apexart
291 Church Street
New York, NY, 10013, United States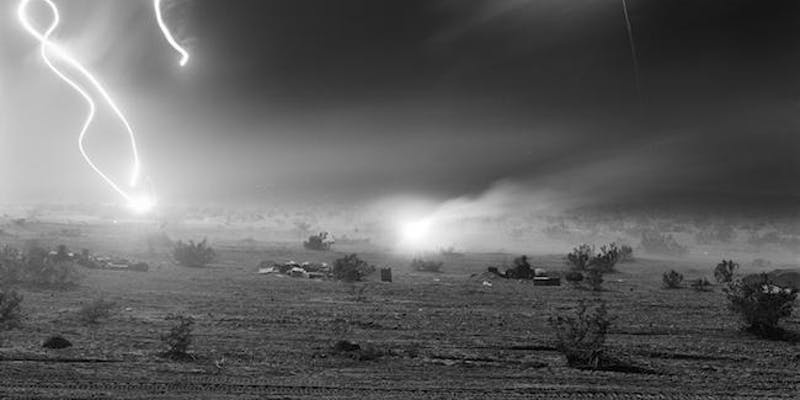 In conjunction with its current exhibition Light in Wartime, join apexart for a conversation on the challenges and ethics of frontline (or conflict) photojournalism. Contributors Maria Salazar-Ferro, Program Coordinator for the Committee to Protect Journalists' Journalist Assistance and the Campaign Against Impunity, Emma Raynes, the Director of Programs at the Magnum Foundation, Scout Tufankjian, photojournalist and author, and Natalie Keyssar, documentary photographer, will explore questions of the ethical responsibilities of photojournalists who choose to cover conflict; how photojournalists can protect themselves in risky environments; and what it means to be a female photojournalist working today. 
 
---

Maria Salazar-Ferro
Maria Salazar-Ferro became a coordinator for CPJ's Journalist Assistance Program and the Campaign Against Impunity in January 2009 after working for four years as research associate for CPJ's Americas program. She is a native of Bogotá, Colombia, and grew up in New York. Fluent in Spanish, English, and French, Salazar-Ferro has an MA in anthropology from Universidad de los Andes in Bogotá, and graduated from the University of Virginia with a BA in anthropology and comparative literature. She has worked for the United Nations Fund for Population Aid as a researcher on a project on sexual and reproductive health among young refugees in Colombia. She also conducted research on HIV/AIDS prevention in Latin America for the International Planned Parenthood Federation and has worked for Inter-Press Services in New York as an associate reporter. 

Emma Raynes
Emma Raynes is the Director of Programs at the Magnum Foundation where she supports independent photographers in covering under-reported stories and imagines innovative means for distribution and engagement. She is also a member of the faculty at the International Center of Photography in NYC. Emma holds a BA in Art History and an MA in Cultural Anthropology from the New School for Social Research and received a Hine Documentary Fellowship from Duke University. 

Scout Tufankjian
Although best known for her work documenting the Barack Obama campaigns, Armenian-American photographer Scout Tufankjian has spent the bulk of her career working in the Middle East, including four years working in the Gaza Strip and extensive time in Egypt documenting the Egyptian Revolution and its aftermath. Her book on the 2007-2008 Obama campaign, Yes We Can: Barack Obama's History-Making Presidential Campaign, was published in December of 2008 and was a New York Times and LA Times bestseller, selling out its first run of 55,000 copies a month before its release. In the summer of 2012, she returned to the campaign trail as a photographer for President Barack Obama's re-election campaign. 

Natalie Keyssar
Natalie Keyssar is a documentary photographer based in Brooklyn, New York. She is interested in class inequality, youth culture, and the personal effects of political turmoil and violence, primarily in the US and Latin America. She has a BFA in Painting and Illustration from The Pratt Institute. Keyssar has contributed to publications such as The New York Times Magazine, Time, Bloomberg BusinessWeek, and California Sunday Magazine and been awarded by organizations including the Philip Jones Griffith Award (Finalist 2017), The Aaron Siskind Foundation, PDN 30, Magenta Flash Forward, and American Photography. She has taught New Media at the International Center of Photography in New York and has instructed at various workshops across the US and Latin America with organizations such as Foundry, Women Photograph, The Pulitzer Center on Crisis Reporting, the IWMF, and International Photography Festival of Puebla, Mexico. She is a Pulitzer Center Grantee, a long-term fellow with the International Women's Media Foundation Latin America program, and the winner of the 2018 ICP Infinity Emerging Photographer Award.