Panel: Working with the Media when Responding to a Crisis
September 7, 2018
1:15 pm
At the third annual Leave No Victim Behind Conference in Eugene, Oregon, Dart Research Director Elana Newman will speak on a panel about working with the media after a crisis.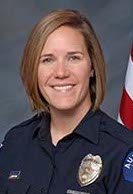 Sergeant Cassidee Carlson started with the Aurora Police Department in 2003. She worked patrol for 2 years before becoming a Field Training Officer. In 2008, she was selected for the Direct Action Response Team (DART), a specialized tactical unit that provides a proactive response to reducing street crime that impacts the quality of life within the community. Sergeant Carlson was promoted to agent in 2010 where she briefly went to a district investigations bureau before being assigned an acting sergeant in June, 2010. She was officially promoted to sergeant in October, 2010. In 2011, she started as a Public Information Officer working in the Chief's Office. In 2014, Sergeant Carlson was assigned as the sergeant of one of the district DART teams, which later transitioned into a full time SWAT team. In 2017, she was selected to go to the Major Investigations Bureau as the Internet Crimes Against Children Sergeant and 6 months later transitioned to her current assignment, Crimes Against Children Unit. Sergeant Carlson has attended training in media relations, leadership, victim assistance, police tactics, homeland security, peer support, and is a graduate of the nine-month Leadership Aurora Development Program.
She completed her Bachelors of Criminal Justice in 2002 from the University of Central Missouri and obtained her Masters of Nonprofit Management at Regis University in Denver, CO in 2015. Cassidee served on the Board of Director's for Leadership Aurora for 6 years, and currently serves on the Executive Board for the Law Enforcement Torch Run for Special Olympics Colorado.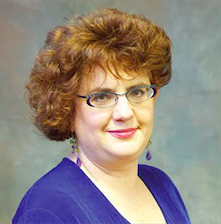 Elana Newman, McFarlin Professor of Psychology at the University of Tulsa, has conducted research on a variety of topics regarding the psychological and physical response to traumatic life events, assessment of PTSD in children and adults, journalism and trauma, and understanding the impact of participating in trauma-related research from the trauma survivor's perspective.
She is a past president of the International Society of Traumatic Stress Studies, the world's premier organization dedicated to trauma treatment, education, research, public policy concerns and theoretical formulation.  Her work in journalism and trauma has focused on occupational health of journalists and she and her students have several studies underway examining the effects of journalistic practice upon consumers.  She was the key investigator on the Dart Center's research survey on photojournalists' exposure to trauma. She co-directed the Dart Center for Journalism and Trauma's first satellite office in NYC after 9-11