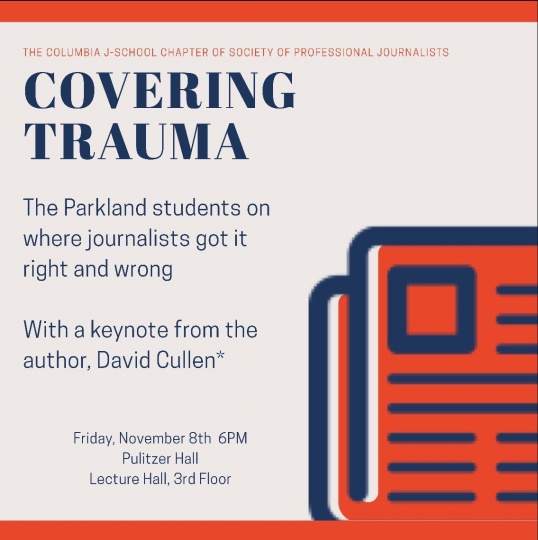 Join us for an educational conversation about covering painful stories like school shootings, disasters, and large-scale tragedies. How do we do it? The co-founders of March for Our Lives share their stories after last year's shooting in Parkland, guided by leading journalists in the field and a renowned psychiatrist. Keynote by investigative journalist, Dave Cullen, who authored the books Columbine and Parkland.
Speakers Include
Cameron Kasky — cofounder, March for Our Lives
Alfonso Calderon — cofounder, March for Our Lives
Kenneth Preston — student journalist
Dr. Gail Saltz — psychiatrist Professor
Bruce Shapiro — Executive Director, the Dart Center for Journalism and Trauma, Columbia Journalism School
Judith Matloff — Professor, Columbia Journalism School
Presented by the Society of Professional Journalists.