2020 Dart Awards Celebration and Roundtable, with Host Anderson Cooper
September 24, 2020
6:00pm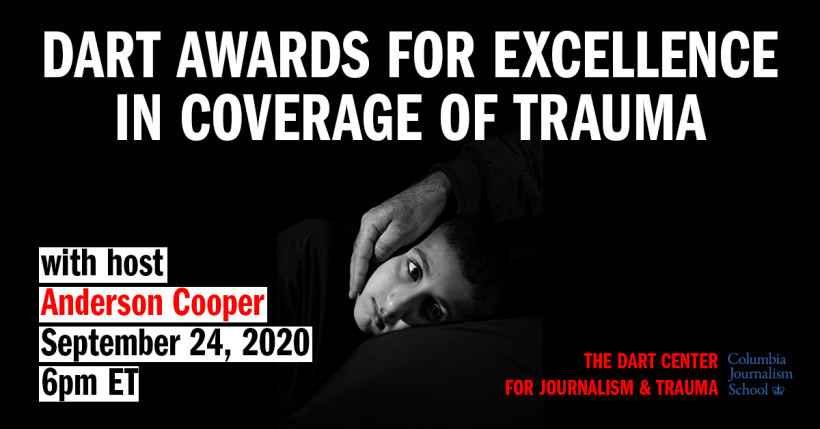 The Dart Awards for Excellence in Coverage of Trauma recognize exemplary journalism on the impact of violence, crime, disaster and other traumatic events on individuals, families or communities. This year, CNN's Anderson Cooper will join the Dart Center in honoring winners during a live virtual ceremony. A roundtable discussion will illuminate the questions of craft, ethics and storytelling in the journalists' work, and explore innovative best practices in hard-hitting, humane reporting on violence and tragedy.
This year's Dart Awards were given to the Plain Dealer for "Case Closed" and the New York Times Magazine for "How Does the Human Soul Survive Atrocity?"
Honorable mentions were awarded to the Missoulian for "Troubled kids, troubled system," NPR News for "Syria Torture Survivors Seek Justice," and ProPublica Illinois in collaboration with the Chicago Tribune for "The Quiet Rooms."
Full event video is now available here: