Conversation with Maria Ressa: Democracy, Human Rights and Freedom of Expression
January 29, 2021
5:00 pm EDT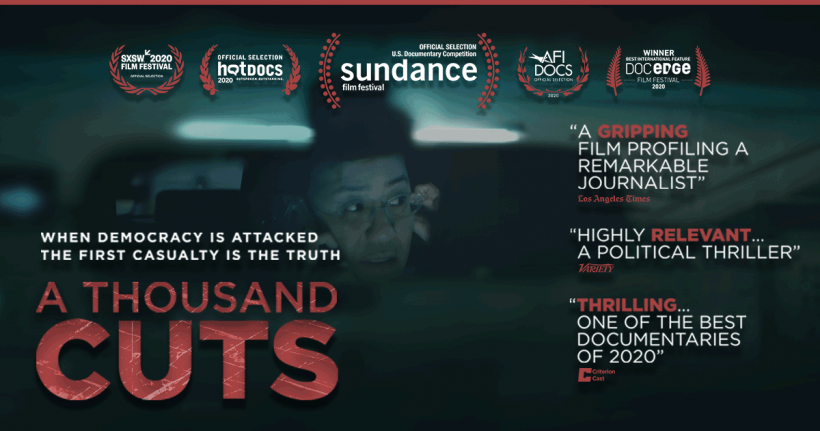 Presented in partnership with Dart Center for Journalism and Trauma, Pen America, Rory Peck Trust.
Join FRONTLINE (PBS) and the Human Rights Watch Film Festival for a special conversation with:
Maria Ressa, CEO & Executive Editor, Rappler
Ramona Diaz, Film Director, A Thousand Cuts
Carlos Conde, Researcher, Asia Division, Human Rights Watch
Nani Jansen Reventlow, Founding Director, Digital Freedom Fund; Advisor at the Berkman Klein Center for Internet & Society, Harvard University
Maria Ressa, an award-winning journalist in the Philippines who now faces prison time for her work, has become a top target of Philippine President Rodrigo Duterte's war on the press. A 2018 TIME Person of the Year, Ressa is the subject of the acclaimed documentary A Thousand Cuts, which recently had its U.S. broadcast premiere on FRONTLINE and is now available to stream. Join Ressa on January 29 for a timely discussion of the role of press freedom in democratic societies and the importance of speaking truth to power.
You must RSVP in order to receive the link for the virtual event, which will take place on Zoom.