Free Training Webinar: Covering Riots and Civil Unrest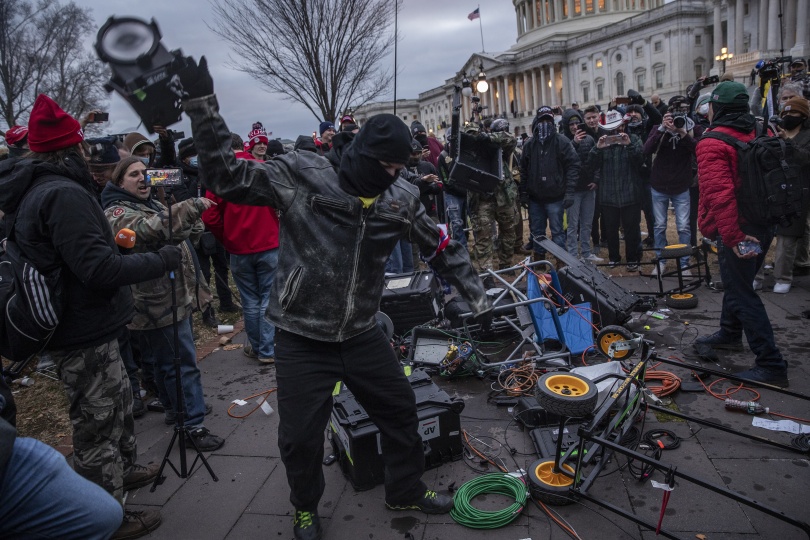 In response to the violent attack on the US Capitol last week, and with the possibility of more disruptions around the country, the Dart Center for Journalism and Trauma will be offering a 90-minute training webinar at no charge to reporters, editors, photographers, and other news professionals covering riots and civil unrest. This webinar training will focus on risk assessment and situational awareness as well as practical strategies and tactics for preparing to cover civil disturbances. Topics will include protective gear, positioning in a crowd, how to deal with tear gas, rubber bullets and other riot and crowd control tactics.
The training will be led by Judith Matloff, a veteran conflict reporter, safety trainer and the Dart Center's senior safety advisor.