Early Childhood Reporting Fellowship: Inequality, Migration and COVID-19
February 15 - June 15, 2021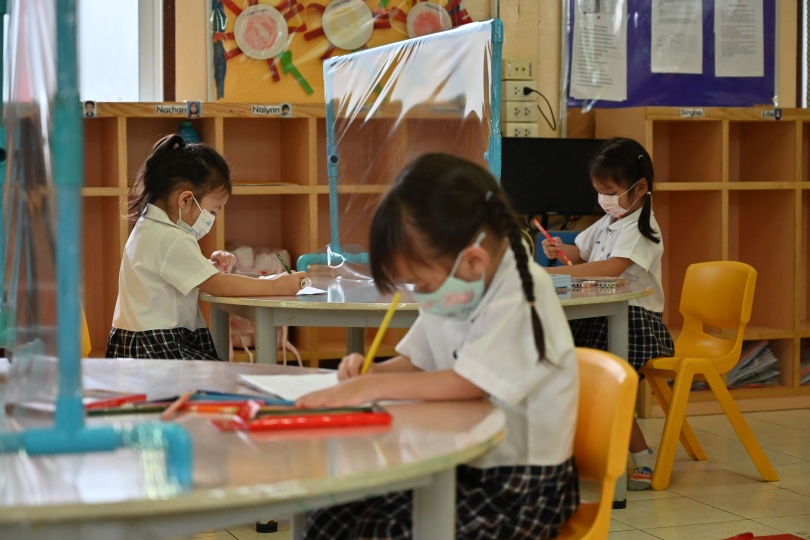 Since March 2020, the COVID-19 pandemic has added stressor upon stressor to children and caregivers, especially those living in unstable environments of economic insecurity and social adversity. 
In communities where many parents are unable to shelter in place or work from home, children have watched their caregivers get sick, or die. Too many are living in a state of heightened anxiety amid mounting challenges. Children have been removed from the structure of schools and the observation of teachers, not to mention the very education – academic as well as social and emotional – needed for critical brain development, good health, and social welfare.
While the pandemic has made it impossible for journalists to travel to professional workshops and easily undertake reporting on the ground, it most certainly has not slowed down the news cycle or the critical issues that desperately need coverage, illumination, and analysis.
To that end, the Dart Center for Journalism and Trauma is launching a project-based virtual fellowship exclusively for alumni of our Early Childhood Development Journalism Initiative, with a focus on the effects of the coronavirus pandemic on young children's growth, development and wellbeing, as well as related topics.
Fifteen journalists from around the world will be selected from the pool of 120 alumni of our previous ECD reporting institutes that took place between 2017 and 2019. Freelancers, contract and staff journalists are all invited to apply. Applications for projects about children up to age five and their caregivers will be given priority.
The Fellowship will run from February to June 2021. 
Each Fellow will be awarded $1,800 USD to use towards reporting a story or project. In addition, Fellows will also be assigned an experienced story mentor and convene for monthly webinars featuring experts in the fields of science, education and public health.

Eligibility Criteria
Any U.S. or international journalist who has participated in a previous Dart Center global or regional ECD Institute and has a demonstrated interest in reporting on young children and their caregivers.
Applicants must propose a reporting project about young children and/or caregivers that can be completed and scheduled for publication or broadcast by June 15, 2021.
Applicants must agree to attend at least four monthly webinars during the project period.

Application Information
The deadline to apply is January 5, 2020 at 5:00 pm EST.
A committee will review applications, and applicants will be notified on January 15, 2020. 
The Fellowship will officially begin with a webinar on February 15, 2020.

The fellowship is part of "The Early Childhood Reporting Initiative: Covering Trauma, Resilience and the Developing Brain," a multi-year Dart Center training program to improve news coverage of early childhood development around the world.
This initiative has been underwritten by the Bernard van Leer Foundation (Netherlands), the Jacobs Foundation (Switzerland), the Maria Cecilia Souto Vidigal Foundation (Brazil), and The Two Lilies Fund (United States).