Staying Resilient While Managing Threat and Trauma
April 12, 2021
16:00 Beirut (GMT+3)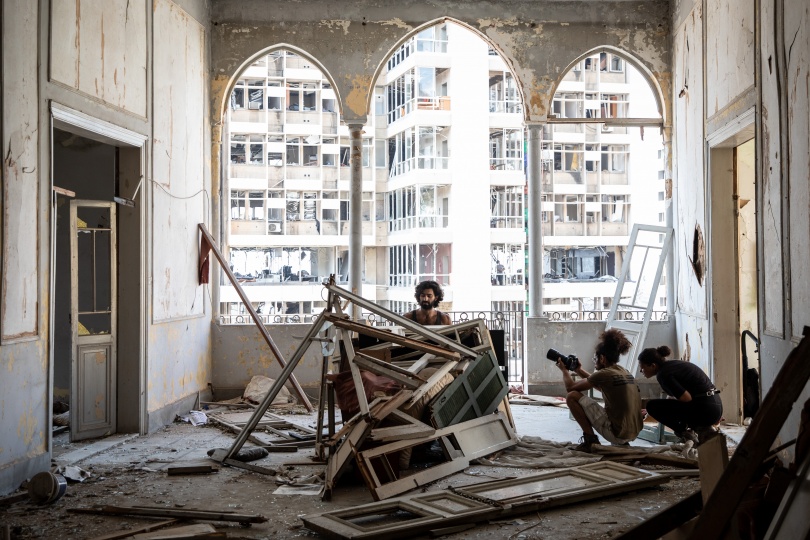 A Webinar for Journalism Students in Lebanon 
Journalists everywhere can find themselves covering a traumatic situation or coming under attack for a story on which they are working. News professionals in Lebanon have the added pressures of working in a society contending with intersecting crises: political instability, Covid-19, the collapse of the economy and increased attacks on the media, along with the aftermath of the 2020 port explosion, all add to the challenges of working at this time.
For all these reasons, insight into best practices for self-care and managing one's psychological safety is crucial for anyone starting their career in the media. In this 90-minute webinar, Gavin Rees from the Dart Center for Journalism and Trauma and award-winning reporter Rania Abouzeid will be discussing:
What every journalist needs to understand about trauma reactions
How to deal with harassment, intimidation and exposure to traumatic imagery
Practical techniques for working in high-pressure situations
Why a robust approach to ethics is also an integral part of staying resilient and effective.
Rania Abouzeid is a multi-award winning journalist and the author of No Turning Back: Life, Loss, and Hope in Wartime Syria (2018), and Sisters of the War: Two Remarkable True Stories of Survival and Hope in Syria (2020). She has received a number of fellowships including the Dart Center's Ochberg fellowship and the Nieman at Harvard University.
Gavin Rees is Senior Advisor for Training and Innovation at the Dart Center for Journalism and Trauma. Since 2008, he has been working as a consultant and trainer for newsrooms, media-support organisations, and journalism schools across Europe as well as in Africa and the Middle East. Previously, Gavin produced business and political news for American, British and Japanese news channels, and has worked on drama and documentary films for the BBC, Channel 4 and independent film companies.
The event is being supported by the Lebanese American University and Internews.