Telling Hard Stories: 2022 Dart Awards Celebration & Winners' Roundtable
December 1, 2022
6:00 - 8:00 pm EST
Columbia Journalism School
2950 Broadway
New York, NY, 10027, United States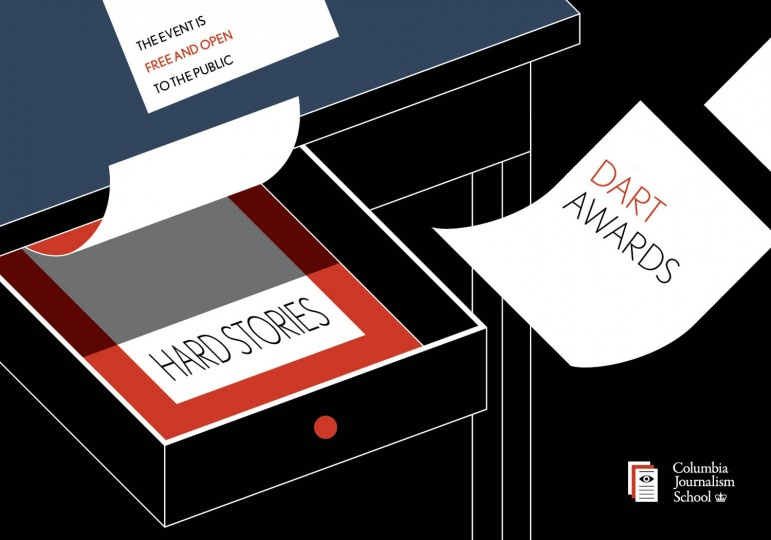 To honor the 2022 Dart Award honorees, the Dart Center will host an awards presentation and roundtable followed by a reception on Thursday December 1 from 6:00-8:00pm at the Columbia Journalism School. The roundtable discussion will illuminate the questions of craft, ethics and storytelling, and explore innovative best practices in hard-hitting, humane reporting on violence and tragedy.
Speakers include:
Jelani Cobb, Dean, Columbia Journalism School
Bruce Shapiro, Executive Director, Dart Center for Journalism and Trauma
Sacha Pfeiffer, Correspondent, NPR Investigations Team
Claire Landsbaum, Deputy Features Editor, Insider (former Senior Editor at Vanity Fair)
Zahara Gómez Lucini, Photographer / Videographer, The Atavist
Joe Mozingo, Assistant City Editor, Los Angeles Times
Chris Benderev, Producer, This American Life (former Producer at NPR)
Joe Sexton, Senior Editor, The Outlaw Ocean Project
This event is free and open to the public. Doors open at 5:30 pm.
The event will also be live-streamed at this link for those who are unable to join us.  
Please register here to attend remotely. IN-PERSON TICKETS ARE SOLD OUT.
Columbia University is committed to protecting the health and safety of its community. To that end, all visiting alumni and guests must meet the University requirement of full vaccination status in order to attend in-person events. Vaccination cards may be checked upon entry to all venues. Masks are strongly recommended but not mandatory.
By RSVP'ing, I attest that I meet the University's vaccination requirement for event attendance and that I will be prepared to provide proof day of.