The Killing of Shireen Abu Akleh - Screening & Dialogue with the Filmmakers
May 1, 2023
7:00 - 9:00pm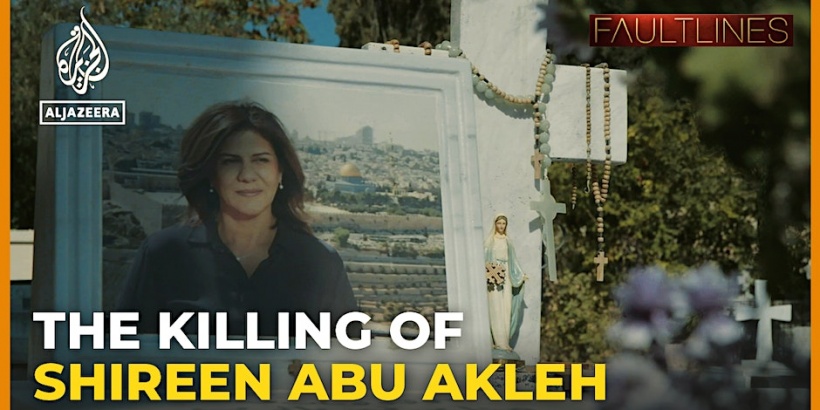 On May 11, 2022, Al Jazeera journalist Shireen Abu Akleh was reporting from the Jenin refugee camp in the occupied West Bank when she was shot and killed. Abu Akleh was an American citizen, and her killing has brought into sharp focus the United States's handling of her case. The Fault Lines film "The Killing of Shireen Abu Akleh" investigates her death, speaking to witnesses on the ground and taking questions to the White House and State Department about whether the U.S. will investigate her shooting.
In advance of World Press Freedom day, executive producer Laila Al-Arian, correspondent Sharif Abdel Kouddous, and senior producer Kavitha Chekuru came together at Columbia Journalism School for a screening and conversation about the film.
This event was sponsored by the Li Center for Global Journalism and the Dart Center for Journalism and Trauma. 
Full event video is available here: