'Reporting Safely in Crisis Zones' Course: October 19-22, 2023
October 19-22, 2023
Columbia Journalism School
2950 Broadway
New York, NY, 10027, United States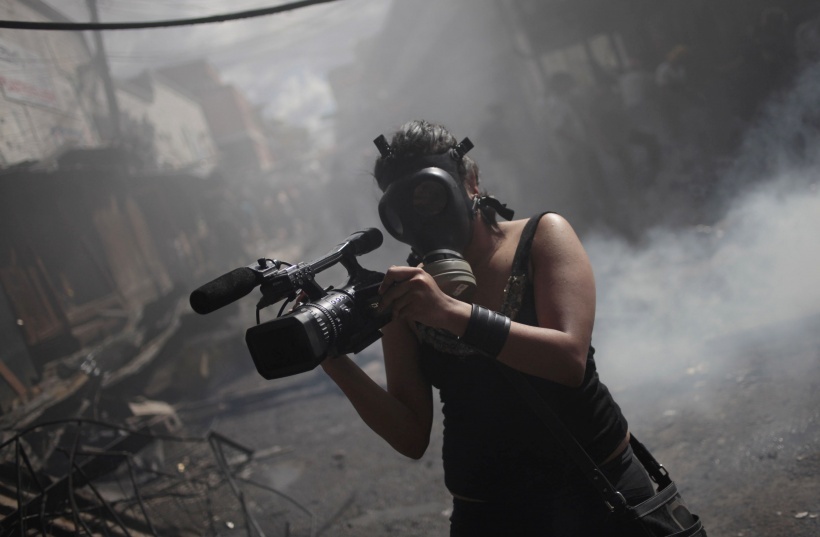 The Dart Center is offering its annual four-day crisis zones reporting course to 16 freelance journalists at no cost.
Covering crisis presents some of the biggest challenges in the journalism profession. Reporters must make quick decisions on whether to trust a translator or drive down a dangerous road. This course will teach you how to operate with caution in volatile situations, with an emphasis on conflicts. The training is also relevant to working in natural disaster situations such as earthquakes, hurricanes and tsunamis. While most hostile environment training for journalists deals with ducking crossfire and kidnappers, this course will teach you how to avoid unnecessary peril through preparation and planning before, during and after assignments. Participants will emerge from the course with a better understanding of how to hire fixers, shun attackers and protect their digital footprints.
Expert trainers will provide instruction in the following areas:
 
Risk assessment: making the right decisions before and during an assignment, setting limits, sound practices amid riots, snipers, mines, shooting, roadblocks, infiltrators and general mayhem.

Digital Security: safeguarding sensitive computer data and communicating with others in a secure manner. Coding, encryption and cloud computing skills are taught.

Emergency first aid: tourniquets, triage, fractures and bullet wounds.

Trauma awareness: emotional self-care while covering troubling stories.

Rape/sexual assault prevention: setting boundaries, delaying tactics, basic self-defense and healing.
Lead Instructor
: 
Judith Matloff,
 adjunct faculty, Columbia Journalism School and longtime conflict correspondent with more than 30 years of experience. 
The course will be held October 19 - 22, 2023, at the Columbia Journalism School in New York City. 
All program sessions are conducted in English. Participants must be fluent in spoken English to be eligible.
 
APPLICATION INFORMATION
Applications are open until June 16 @ 5pm EST through Submittable. Apply here.
The course tuition has been offset by the 
James W. Foley Legacy Foundation
,
 the 
ACOS Alliance
 and the Dart Center, therefore accepted applicants will not be responsible for any tuition fees to attend the course. However, all participants are responsible for their travel, lodging, ground transportation and meals.
Sixteen journalists from around the world will be selected.
While the course is intended for full-time freelance journalists at no costs, there are five spots reserved for paying participants (staff or freelance) from small news organizations, nonprofits and public media. If you would like to be considered for one of these 'paying spots' ($1575), please reach out to [email protected]
QUESTIONS
Please direct any queries to
[email protected]
.
For any Submittable technical issues: https://www.submittable.com/help/submitter/

TRAINER BIOS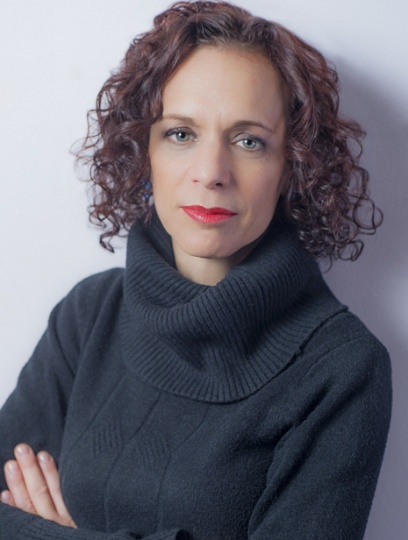 Judith Matloff teaches conflict reporting at Columbia Journalism School and directs the Dart Center's Reporting Safely in Crisis Zones course. 
She trailblazed safety training for women and media organizations around the world, helping hundreds of journalists survive an increasingly dangerous world. Over 40 years as a journalist, she has covered top international stories including Rwanda's genocide, apartheid and the rise of Vladimir Putin. Her essays have appeared in 
The New York Times Magazine, Forbes, 
the
 Financial Times, The Los Angeles Times 
and
 The Wall Street Journal.
 Earlier in her career, Matloff headed the Moscow and Africa bureaus of the 
Christian Science Monitor 
and she spent a decade reporting for Reuters from various countries
. 
Matloff has authored four books, 
How to Drag a Body and Other Safety Tips You Hope to Never Need, No Friends but the Mountains
, 
Fragments of a Forgotten War,
 and 
Home Girl. 
A graduate of Harvard, her work has won the support of the MacArthur Foundation, the Fulbright and Logan Nonfiction programs and Stanford's Hoover Institution.
Karen Chasen is Vice President of Prepare, Inc., an educational services company that offers comprehensive violence prevention programs and evidence-based programs for personal safety, communication skills and self-defense. All Prepare, Inc programs are part of a larger movement to create social change, prevent abuse, and support healing. She is a certified IMPACT Instructor, has completed a year-long certificate program at the International Trauma Studies Center at New York University (now at Columbia University), and is a certified Project Alert instructor and a certified LifeSkills instructor (adolescent substance abuse prevention). Chasen has edited two award-winning books on personal safety, is the co-author of the IMPACT Personal Safety Workbook, and has written numerous articles on safety and empowerment. She is a frequent lecturer on personal safety for major corporations as well as prestigious universities. She created Prepare Leadership Seminars for 3 Executives — a curriculum for enhancement of personal and professional leadership and communication skills. She served on the Board of Directors for the Family Business Foundation where she developed and coordinated programs and conferences designed to build and preserve businesses and family relationships.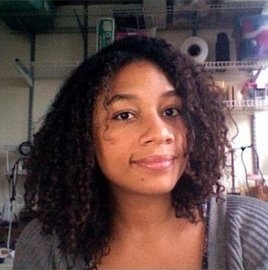 Harlo Holmes is Director of Newsroom Digital Security at Freedom of the Press Foundation, dedicated to helping support and defend public-interest journalism focused on exposing mismanagement, corruption, and law-breaking in government. It also works to preserve and strengthen the rights guaranteed to the press under the First Amendment through crowdfunding, digital security and internet advocacy. Holmes strives to help individual journalists in various media organizations become confident and effective in securing their communications within their newsrooms, with their sources, and with the public at large. She is a media scholar, software programmer, and activist; and contributes regularly to the open source mobile security collective The Guardian Project.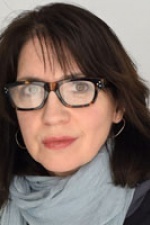 Kate Porterfield, PhD, is a consulting clinical psychologist at the Bellevue Hospital Program for Survivors of Torture in New York City. Dr. Porterfield has provided clinical care to adults, adolescents and children who have experienced war and refugee trauma and torture for over 20 years. She regularly consults on issues pertaining to trauma, including in cases at the Guantanamo Bay Detention Center, US courts, and the International Criminal Court and with journalists and human rights organizations. Dr. Porterfield is a founding staff member of a the Journalist Trauma Support Network, an initiative at the Dart Center for Journalism and Trauma at Columbia University. Dr. Porterfield regularly teaches and works with groups around issues of wellbeing, stress management and team communication. She trained with and continues to teach at the legendary Second City improvisational theater.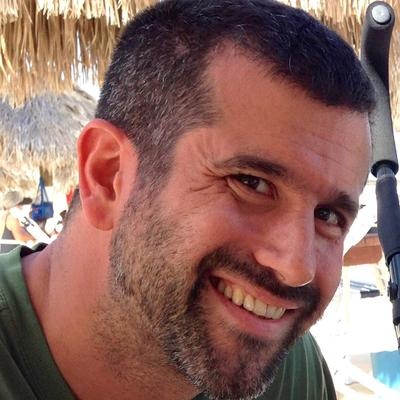 Christopher Tedeschi, MD, is an Associate Professor of Emergency Medicine at the Columbia University Medical Center. Dr. Tedeschi serves at the Director of Disaster Preparedness. Dr. Tedeschi is a board-certified attending physician in emergency medicine and practices at New York Presbyterian Hospital. Dr. Tedeschi sits on the editorial board of the Journal Wilderness and Environmental Medicine, and is a Fellow of the Academy of Wilderness Medicine. He has worked in disaster preparedness and response locally and internationally, with an interest in media coverage and ethical, legal and social issues during public health emergencies. 
COURSE TESTIMONIALS
It was such a joy to attend the class. The course was incredibly informative and helpful. It is things like your course that make me proud to be a journalist and hopeful for the industry. It will make the next generation safer, wiser and more informed.
– Andrew Burton, photographer and filmmaker
I used to operate with a mindset that either one of two things would happen to me: 1. Nothing, and hence I'd be fine; or 2. Something bad, and hence I'd probably die. Now, thanks to [the medical instruction], I realize there's a third option: Something could happen to me and I could survive, simply due to being more prepared and having some basic training. And that's a great feeling.
– Joshua Hergesheimer, independent writer and photographer
I appreciated Judith's candor, support and words of guidance over the four days we spent together. Too often people tell me, "You can't go there, you can't do that story," and it was refreshing to meet someone and receive instruction from a group of people who, instead, said, "Look I know you're going to go there, so here's how you do so safely." Working as a journalist in Myanmar, I use a lot of the techniques taught in the course on a regular basis. Information and cyber security, surveillance awareness, and pre-trip planning have become a vital part of my safety plan and ability to keep working here. The course also covered issues that women journalists are at higher risk of encountering, such as assault and rape. I find myself thinking back to the skills I was taught and feeling confident in the fact that I am better equipped to protect myself.
– Victoria Milko, multimedia journalist and writer
This was the most informative four days of my life and put my previous trainings and degrees to shame. It has really motivated me to stay active and pursue a successful career in journalism.
– Venetia Menzies, journalist and photographer
 
Please email any questions to [email protected]