Book Event: "Some People Need Killing: A Memoir of Murder in My Country"
November 16, 2023
5:30 - 7:30pm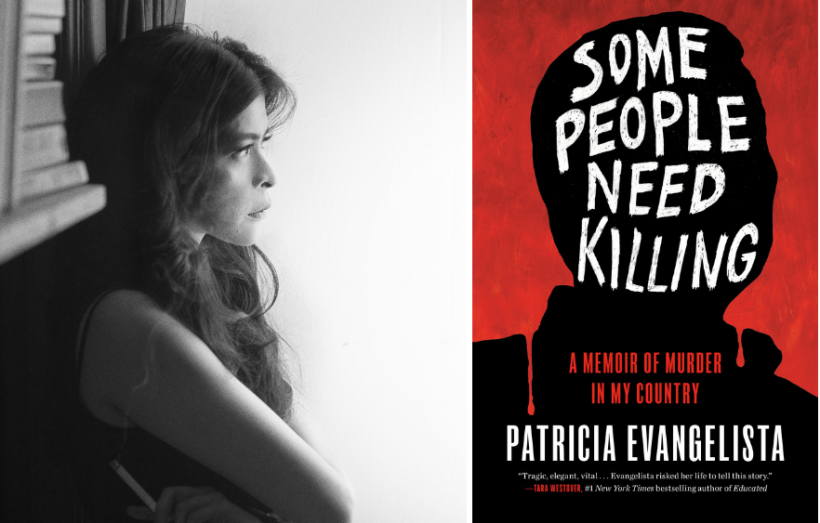 On Thursday, November 16 at 5:30pm, the Dart Center will host a discussion with Filipino investigative journalist Patricia Evangelista about her new book "Some People Need Killing: A Memoir of Murder in My Country." In conversation with Dart Center Executive Director Bruce Shapiro, Patricia will discuss her on-the-ground account of a nation careening into a violent autocracy and the harrowing stories of those killed through state-sanctioned campaigns of violence. The event is open to Columbia Journalism School students and the public.
"Some People Need Killing" is Evangelista's meticulously reported and deeply human chronicle of the Philippines' drug war and its president, Rodrigo Duterte's assault on his country's struggling democracy. For six years, Evangelista had the distinctive beat of chronicling the killings carried out by police and vigilantes in the name of Duterte's war on drugs – a campaign that has led to the slaughter of thousands – immersing herself in a world of killers and survivors and capturing the atmosphere of fear created when a democratically-elected president decides that some lives are without worth. The book takes its title from a vigilante, whose words reflect the psychological accommodation that many in the country have made: "I'm really not a bad guy," he said. "I'm not all bad. Some people need killing."
Reception: 5:30pm | Conversation: 6:00-7:00pm | Book signing: 7:00-7:30pm
Books will be available for purchase on site. You can also purchase a copy in advance here.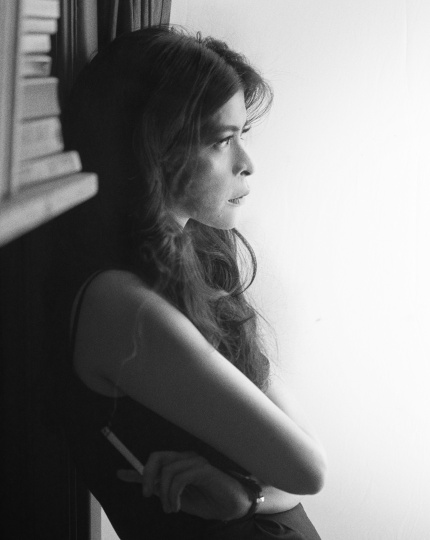 Patricia Evangelista is a trauma journalist and former investigative reporter for the Philippine news organization Rappler. Her reporting on armed conflict and the aftermath of Super Typhoon Haiyan was awarded the Kate Webb Prize for exceptional journalism in dangerous conditions. She was a Headlands Artist in Residence, a recipient of the Whiting Creative Nonfiction Grant, and a fellow of the Logan Nonfiction Program, the Marshall McLuhan Fellowship, the De La Salle University Democracy Discourse Series, the New America Fellows Program, and the Dart Center for Journalism and Trauma. Her work investigating President Rodrigo Duterte's drug war has earned a number of local and international accolades. She lives in Manila.
Bruce Shapiro is Executive Director of the Dart Center for Journalism and Trauma, a project of Columbia University Graduate School of Journalism encouraging innovative reporting on violence, conflict and tragedy worldwide. An award-winning reporter on human rights, criminal justice and politics, Shapiro is a contributing editor at The Nation and U.S. correspondent for Late Night Live on the Australian Broadcasting Corporation's Radio National. He is Adjunct Professor and Senior Advisor for Academic Affairs at Columbia, where he teaches journalism ethics. His books include Shaking the Foundations: 200 Years of Investigative Journalism in America and Legal Lynching: The Death Penalty and America's Future. Shapiro is recipient of the International Society for Traumatic Stress Studies Public Advocacy Award for "outstanding and fundamental contributions to the social understanding of trauma." He is a founding board member of the Global Investigative Journalism Network.
Praise for "Some People Need Killing"
"Patricia Evangelista exposes the evil in her country with perfect clarity fueled by profound rage, her voice at one utterly beautiful and terrifyingly vulnerable. In short, clear sentences packed with faithfully recorded details, she reveals the nature of unbridled cruelty with a relentless insightfulness that I have not encountered since the work of Hannah Arendt. This is an account of a dark chapter in the Philippines, an examination of how murder was conflated with salvation in a violent society. Ultimately, however, it transcends its ostensible subject and becomes a meditation on the disabling pathos of self-delusion, a study of manipulation and corruption as they occur in conflict after conflict across the world. Few of history's grimmest chapters have had the fortune to be narrated by such a withering, ironic, witty, devastatingly brilliant observer. You Mary think you are inured to shock, but this book is an exploding bomb that will damage you anew, making you wiser as it does so." – Andrew Solomon
"In this haunting work of memoir and reportage, Patricia Evangelista both describes the origins of autocratic rule in the Philippines, and explains its universal significance. The cynicism of voters; the opportunism of Filipino politicians; the appeal of brutality and violence to both groups; all of this will be familiar to readers, wherever they are from."
—Anne Applebaum, Pulitzer Prize-winning author of Twilight of Democracy: The Seductive Lure of Authoritarianism
"Tragic, elegant, vital. She risked her life to tell this story."
—Tara Westover, New York Times bestselling author of Educated
CJS Events Policy on Public Attendance for Events:
Columbia Journalism School is committed to the Safety and well-being of all event staff and attendees. All guests must RSVP/pre-register before the event. All events must collect name, email, and type of guest (student, alumni, public, other.)
Guests must check in before entering event in the lobby
No walk- ins will be allowed day of the event: if their name is not on the list, they will be denied entry
Please be advised that these regulations are subject to change at any given point due to University and Journalism policies. For all settings, the University continues to strongly recommend that affiliates stay home if they feel unwell and isolate according to CDC guidelines if they test positive for COVID-19.