2023 Early Childhood Reporting Fellowship Brazil
February 13, 2023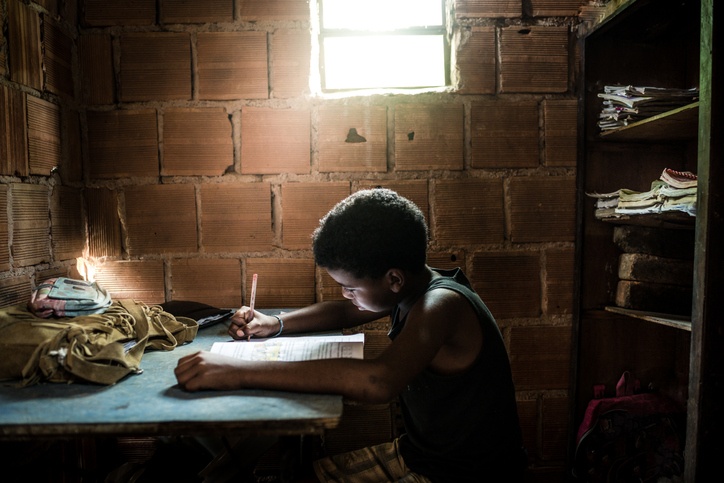 Para visualizar esta página em Português, clique aqui.
Inequality, already a persistent problem across Brazil, has only increased over the last three years with the Covid-19 pandemic. Inequality affects the health, education, food security and social and emotional well being of children, families and whole communities. It's a driving force for migration and is intimately connected to gender, poverty, injustice, and life prospects. Children and their caregivers are at the epicenter of this crisis, but rarely the main focus of media coverage. 
The Early Childhood Reporting Fellowship Brazil program will focus on the ways early experience affects the development of children, at a time when their brains are most malleable. In many areas of the country, children are subject to a series of stressful situations, from malnutrition to political instability, inequality and racism. And, of course, the global pandemic has highlighted widespread inequalities among populations and disrupted basic health care and education for millions of children.
We are looking for projects that explore these – and other – circumstances that affect early childhood development, with a focus on the policies and situations that lead to adverse experiences, as well as possible solutions. The 2023 program will support 15 journalists in Brazil (working in print, online, audio, video and multimedia) with reporting grants, training, mentoring and continuing education to deepen their expertise. The fellowship will run from May to November 2023 – ending with a publication project.
Reporters and freelancers are all invited to apply.
Applicants must be able to demonstrate that their project will have a likely outlet for publication or broadcast. Applications must focus on children age six or younger and/or the wellbeing of caregivers to be given serious consideration. Each Fellow will be awarded USD $1,500 to use towards reporting a story or project. In addition, Fellows will also be assigned an experienced project coach and convene for monthly webinars featuring experts in the fields of science, education and public health. Webinars will be scheduled with varying time zones in mind – although some fellows will need to attend quite early or late in the day.  
Collaborative projects between more than one journalist will not be considered.
Eligibility Criteria
Any professional journalist living and working in Brazil who has a demonstrated interest in reporting on young children and their caregivers

Applicants must propose a project about young children and/or caregivers that can be completed and scheduled for publication or broadcast by November 15, 2023

Applicants must be fluent in Portuguese 

Applicants must have in mind a media outlet for the project – either as a staff writer or freelancer – and a substantiated reason to think the outlet is a likely publishing or broadcast partner.

Applicants must agree to attend at least four monthly webinars (out of six) during the fellowship period and agree to stay in regular contact with their story coach
Application Information
The application deadline is March 20, 2023 at 11:59 pm EST.

A committee will review applications, and applicants will be notified with a decision by April 14, 2023

The Fellowship will officially begin with a webinar on May 15, 2023
 Fellowship Faculty
The Fellowship will be led by Fábio Takahashi, a former editor at the Folha de S. Paulo newspaper, where he ran the data journalism desk. Takahashi previously worked as an education reporter at Folha from 2003 to 2016, and helped create Folha's University Ranking, Brazil's most comprehensive evaluation of college-level institutions. Takahashi was a Spencer fellow at Columbia University 2016-2017.

He is also the founder and current president of Jeduca (the first association for education reporters in Brazil, the Education Reporters Association), which was launched in 2016. In 2013, he was the first journalist to attend the Executive Leadership Program in Early Childhood Development, a short course at Harvard University. Currently he works as a PR content manager at Loft.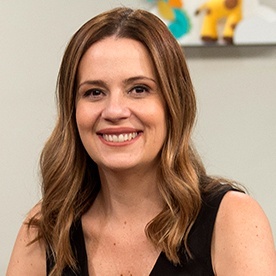 Mariana Kotscho will serve as a story mentor for the Fellowship. Kotscho is a journalist with,  has 30 years experience as a reporter and television host, and has worked for several major TV Stations in Brazil, including TV Cultura and TV Globo.

She is the winner of the Vladimir Herzog Award for coverage of human rights issues for Globonews and a volunteer consultant at the Instituto Maria da Penha.

Kotscho created the program "Papo de Mãe," which covers topics related to education, behavior and child health. After 12 years on TV, Papo de Mãe is now UOL's partner website. On TV Globo (Bem Estar), Mariana Kotscho  is a commentator on family relations and violence against women. She is the mother of three teenagers: Laura, Isabel and André.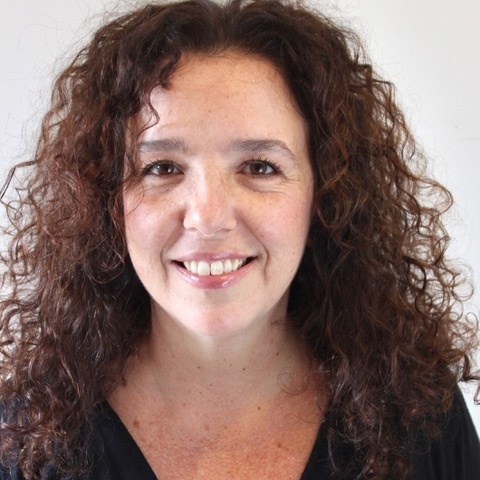 Paula Perim will serve as a story mentor for the Fellowship. Perim has over 25 years of experience in journalism, strategic communication, branded content, and communication for social causes. She holds a master's degree in Communication and Semiotics from PUC, a bachelor's degree in Journalism from FIAM and Photography studies, all in São Paulo, Brazil. Paula also completed executive courses in Marketing Strategy, at the London School of Economics; Publishing Magazines, at Yale University; Executive Leadership in Early Childhood Development, at Harvard University, and studies in Behavioral Economics and in Social and Behavior Change Communication (SBCC).
From 2017 to 2021, Paula worked as Communication and Awareness Director at Maria Cecilia Souto Vidigal Foundation, one of the most important organizations focused on Early Childhood in Brazil. Before that, Paula worked for 17 years at Editora Globo as editor-in-chief at Crescer (focused on parenting) and later became the publisher of a group of magazines: Casa e Jardim (decorating and gardening), Casa e Comida (cooking), Galileu (science and youth behavior), in addition to Crescer.  She is the author of the book "101 ideas to enjoy with your child - before he/she turns 10" and editorial director of the books: "Babies of Brazil - A portrait of Brazil in photos and stories of 27 children" (partnership with UNICEF) and "Crescer por um mundo melhor" ("Growing up for a better world"). Paula began her career working as a producer at MTV-Brasil. She is the proud mother of Júlia and Beatriz.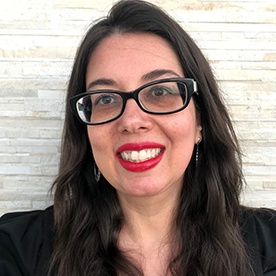 Daniela Tófoli will serve as a story mentor for the Fellowship. Tófoli is an editorial director at the Brazilian publishing house Editora Globo, where she oversees work on Marie Claire, Quem, Crescer, Galileu, TechTudo, Casa e Jardim, Vida de Bicho and Monet. She is a member of Associação Nacional de Editores de Revistas, the Brazilian National Association of Magazine Editors. Her work has focused on the areas of parenting, family, health and education.

She has been an invited speaker on the subjects of maternity for fathers, as well as mothers and businesses. She is a weekly columnist for Rádio CBN and author of the blog "Mãe de Tween," about pre-teens, on the website of the newspaper O Globo. She is author of the book "Pré-Adolescente: Um Guia Para Entender Seu Filho" ("Pre-adolescent: A Guide to Understanding Your Child"). Tófoli is a graduate of the faculty of communication at Casper Libero College, a private university in São Paulo, and completed a magazine publishing course at Yale University. She is also the mother of 12-year-old Helena.
 
This Fellowship program is part of "The Early Childhood Reporting Initiative: Covering Trauma, Resilience and the Developing Brain," a multi-year Dart Center training program to improve news coverage of early childhood development around the world. This initiative has been underwritten by the Maria Cecilia Souto Vidigal Foundation (Brazil), the Bernard van Leer Foundation (Netherlands) and The Two Lilies Fund (United States).