Announcing the 2023 Early Childhood Reporting Fellows
May 10, 2023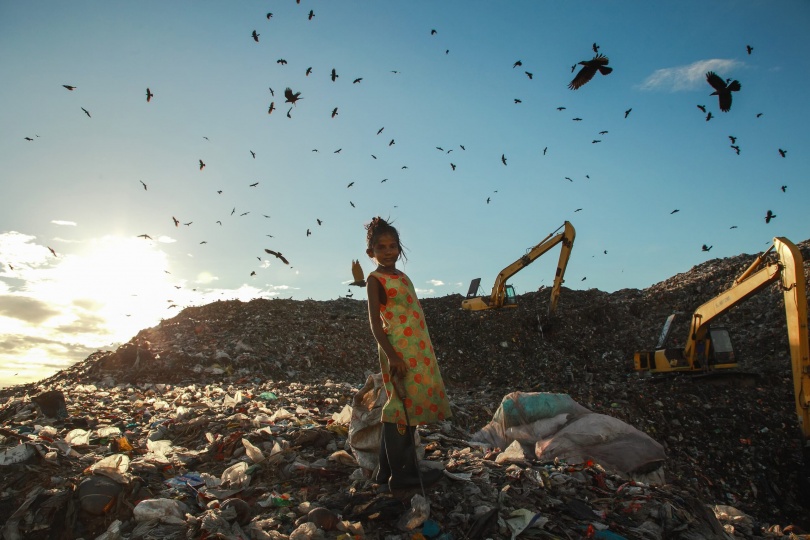 For the Global Fellows announcement click here.
For Brazil Fellows announcement click here.
For the Latin America Fellows announcement click here.
The Dart Center for Journalism and Trauma has announced the recipients of its three Early Childhood Reporting Fellowship programs which will support 36 journalists around the world undertaking projects on the effects of war, disaster, inequality and poverty on young children's growth and development, and the well-being of their caregivers.
Fellows' stories will address the effects of war and displacement on refugee children from Ukraine, lack of sanitation on children in the Brazilian Amazon, water pollution on pregnant women in Kenya, pesticide use on young children in Brazil, psychological effects on children and caregivers resulting from the conflict in Kashmir, challenges facing young children with disabilities in Malawi and the effects of foster care and adoption on children in the U.S.
"Around the world, this is a difficult time for young children and their caregivers. Escalating adversity in early childhood - whether from war, civil conflict, economic inequality, violence, the pandemic or environmental disasters all have a lifelong impact. The 36 extraordinary journalists chosen for the Dart Center's Early Childhood Reporting Fellowship are deeply committed to illuminating these critical issues, drawing on evidence-based science and policy to and produce reporting that makes a difference in their regions and around the globe" said Bruce Shapiro, the Dart Center's executive director.
The Fellowships have been made possible by generous grants from the Bernard van Leer Foundation (Netherlands), the Maria Cecilia Souto Vidigal Foundation (Brazil), and The Two Lilies Fund (United States).
Below are the 36 fellows and brief descriptions of their projects, alongside introductions to the faculty:
FELLOWS
Global Fellows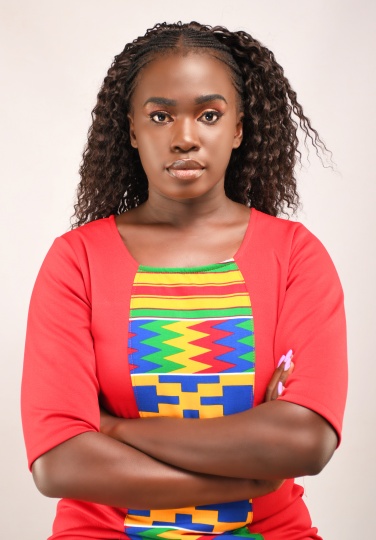 Laura Achieng' Otieno
 (Kenya) is a multimedia journalist with five years of experience in mainstream media. She began media training in radio while undertaking a bachelor's degree in Media Science at Moi University, Kenya. She has gathered a wealth of experience in multimedia reporting and is currently with Citizen TV, the leading television station in Kenya with over 50% of the country's viewership. She looks for new and different angles on otherwise widely reported stories, and is guided by a solutions journalism approach to inform tangible change in society. She believes in the agenda-setting role of the media, and is confident that solutions journalism can inspire confidence in societies to enhance better lives and healthier communities.
Project: Otieno's project is focusing on efforts by the local authority in Siaya, located in the Western part of Kenya, that onboards parents as caregivers to facilitate the holistic growth of children.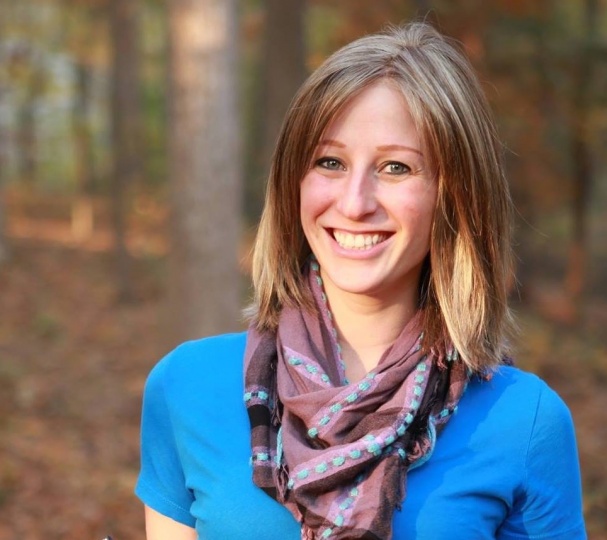 Jennifer Brookland 
(U.S.) is a journalist covering child welfare in Michigan for The Detroit Free Press and a corps member of Report for America, a national service program that places journalists in local newsrooms to report on under-reported issues and communities. Her previous work includes reporting and producing for North Carolina Public Radio, freelance writing and editing for clients such as the World Bank and the United Nations, and creating multimedia storytelling for international development organizations. Jennifer holds a master's degree in journalism from Columbia University and a master's degree in international law and diplomacy from the Fletcher School.
Project: Brookland's project will explore the experiences of families who adopt out of the child welfare system, and unforeseen challenges that many of them face when it comes to their children's emotional, behavioral and mental wellbeing. The project will probe the extent to which early exposure to trauma can be overcome and will scrutinize the support provided by Michigan and other states.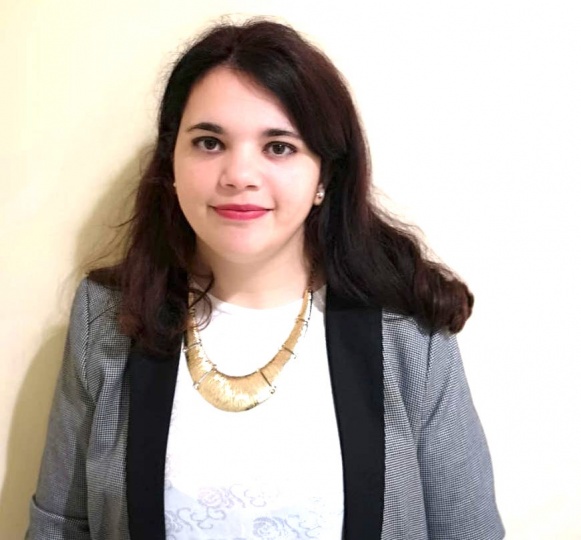 Stefania D'Ignoti 
(Italy/Turkey)
is an independent journalist who covers the Mediterranean region for a variety of international publications. Her work focuses on migration, conflict, women's rights and organized crime, and has appeared in The Washington Post's The Lily, National Geographic, The Guardian, BBC, The Economist and elsewhere.
Project: D'Ignoti's project focuses on the psychological impact of the February 6 earthquake in Turkey on Syrian toddlers and their caregivers. Syrian women and young children have already experienced displacement twice in a decade —first because of a human-made conflict, then because of a natural disaster; her reporting will explore the long-lasting effects on Syrian children's early development while growing up in a refugee camp for earthquake survivors in Turkey.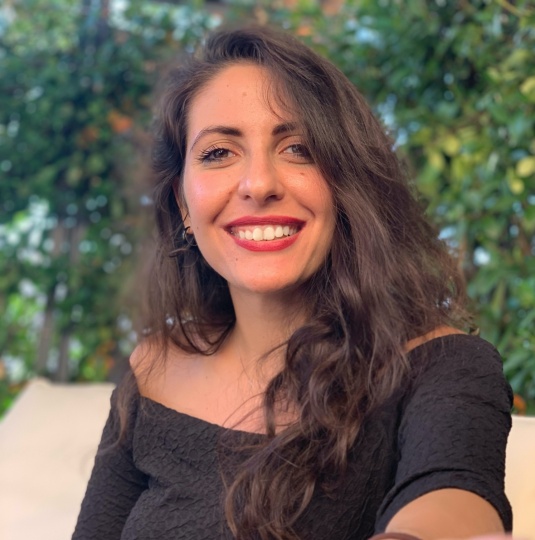 Eleonora Francica
 (U.S./Italy) is the Albany Editorial Intern for POLITICO, covering New York state's government. Originally from a small city near Rome, Italy, she holds a master's degree from Columbia University Graduate School of Journalism and a bachelor's in international affairs from John Cabot, the American University of Rome. Francica previously worked as a correspondent in the United Nations and as an intern in the Italian Parliament, where she developed a database on domestic violence and child abuse. She is also a Contributing Analyst for NewsGuard and a Pulitzer Center on Crisis Reporting Fellow. In her free time, Francica freelances for American and European outlets and is a volunteer for Make-A-Wish.
Project: In Italy, children born from incarcerated mothers grow up with prison rhythms, locked in cells with bars on the windows until they are three years old — in a few cases, until they are six. Francica's project will report on  the safety, hygienic and educational conditions they grow up in and how this experience affects their psychological, behavioral and social development at a time when their brains are most malleable.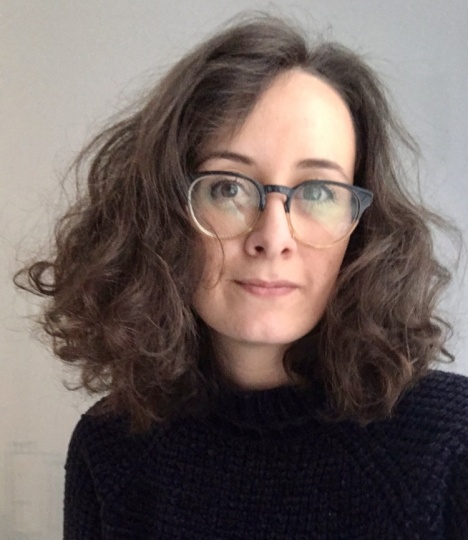 Gaby Galvin
 (U.S./Denmark) is a freelance health journalist based in Aarhus, Denmark, whose work has appeared in Euronews, U.S. News & World Report and Healthcare Brew, among others. She previously spent five years covering health care in Washington, D.C., including stories on long COVID's toll on the U.S. medical system, the socioeconomic barriers facing pediatric cancer patients, Dr. Anthony Fauci's daily routine in 2020 and more. Galvin's reporting has been cited by federal lawmakers, the FCC and the U.S. Commission on Civil Rights, and she has been awarded fellowships from the National Press Foundation and the Solutions Journalism Network. She holds a bachelor's degree in multiplatform journalism from the University of Maryland, and is a master's candidate studying Journalism, Media and Globalization at Aarhus University and the University of Amsterdam.
Project: Galvin will report on the impact of a Danish policy that requires residents from socially marginalized neighborhoods to send their children to daycare when they turn one in order to integrate them into Danish society, which is part of the government's "no ghettos by 2030" plan. Her project will explore the early childhood stressors of poverty and migration – as well as social "othering" and compulsory integration by the host country.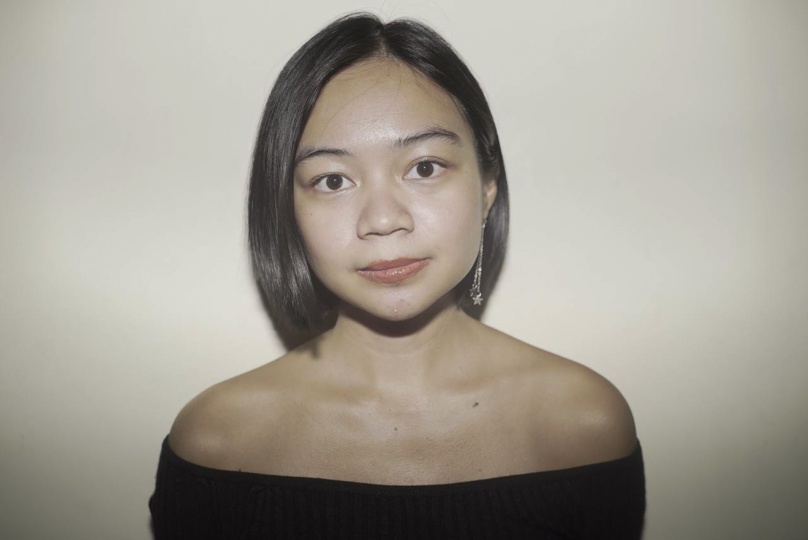 Geela Garcia
 (Philippines) is a freelance photographer and multimedia journalist based in Manila. Her photographic work, which documents stories of women, food sovereignty and the environment, aims to write history from the experience of its makers. Her writing and photography appear on the Thomson Reuters Foundation, South China Morning Post, CNN Philippines Life and Philstar, among others. In 2023, their cross-border reporting team received the Irish Red Cross Humanitarian Award for Journalism Excellence for their work "Hands on Deck," an investigation on modern slavery in Irish fishing vessels.
Project: Garcia's project will focus on the impacts of the lack of State-run child care facilities to marginalized mothers and children in the Philippines. One of the least talked about yet most pressing problem in her country is the inaccessibility to adequate childcare, especially for mothers who balance work and caregiving.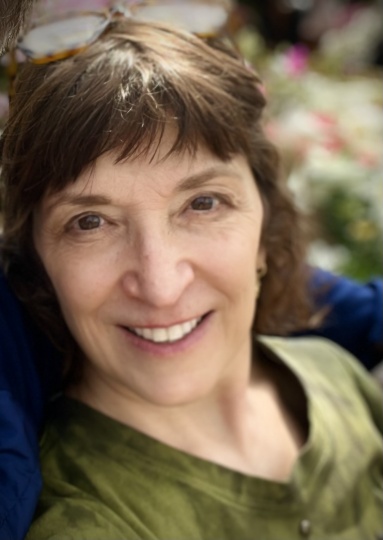 Julianne Hill
 (U.S.) is an award-winning journalist based in Chicago who has worked in television, radio and print. Her career has been shaped by a fascination with mental health and brain development, earning a host of honors including a Rosalynn Carter Fellowship, a National Press Foundation Fellowship and several Peter Lisagor Awards from the Chicago Headline Club. Her in-depth investigation into New Hampshire's policy of sending mental health patients who have committed no crimes to the state prison prompted the governor to change the state budget to build a new hospital. Currently, she is a legal affairs writer with the ABA Journal, the publication of the American Bar Association distributed to 500,000 lawyers, and is part of its team developing the "Children and the Law" series.
Project: Hill's project will examine the Adoption and Safe Families Act, now in its 25th year, which aimed to quickly move kids whose parents are typically incarcerated out of foster care and into closed adoptions. While the act is meeting its goal, the question is whether it's best for kids? Her reporting will explore  whether children are better off starting over with a new family or if other options to keep a family together are worthy of focus and efforts.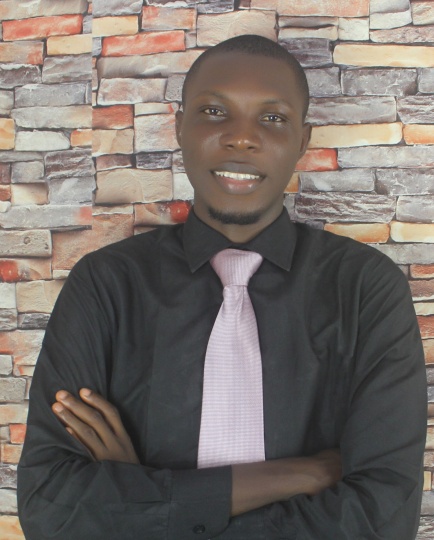 Adesola Ikulajolu 
(Nigeria) is a freelance investigative reporter based in Nigeria whose work focuses on marginalized communities and underreported issues. Ikulajolu is a fellow of the African Data Hub; fellow of the Open Contract Reporting Fellowship by International Center for Investigative Reporting (ICIR); a fellow of Corporate Accountability and Public Participation Africa (CAPPA). He has appeared on Ghana Broadcasting Corporation (GBC) and Atinka TV Ghana. Ikulajolu work spanned across health, education, security and humanitarian issues in Nigeria. His works has appeared on Ripples Nigeria, Premium Times, Within Nigeria, The Nation Newspaper, Guardian Newspaper, among others.
Project: Ikulajolu's project will focus on how children from oil-producing communities in Nigeria have difficulty accessing clean and drinkable water due to water pollution arising from oil spillage. It will expose how nursing mothers and their children are exposed to shock, loud noise and air pollution arising from activities of illegal quarrying companies in rural areas, which adversely affect growth and well-being.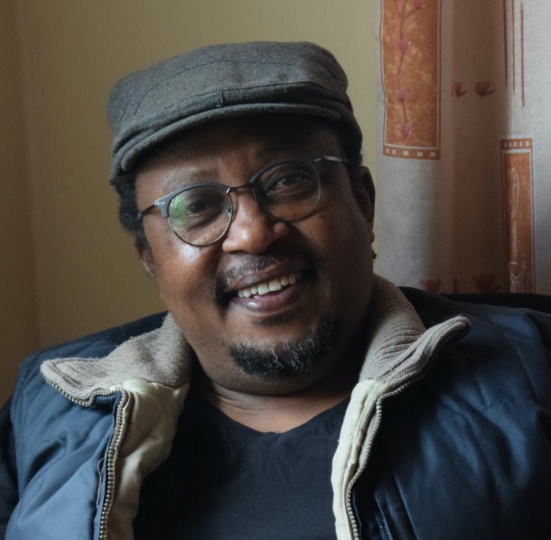 Msanii Kimani wa Wanjiru 
(Kenya) is a  culture and arts journalist, as well as a creative writing and performing artist, based in Nairobi. He has made significant contributions in culture/arts policy formulation and discourse, as an analyst/commentator, culture/arts journalist, blogger and editor. He is the founder and editor-in-chief of Kymsnet Media Network, Kenya's premier arts and culture news and features agency, and has published numerous news articles, features, interviews and commentaries. Msanii Kimani has been researching and documenting cartoons and comics stories in Kenya and across Africa. His book "Ink & Pixels: The Wild and Wondrous Tale of Kenyan Comics," is a detailed account on the history, development, trends, social relevance and the future of comics and cartoons in Kenya. He has written extensively about cartoonists and comics in Kenya. His articles have been published by the International Journal of Comic Art (IJOCA).
Project: Msanii Kimani wa Wanjiru's project will focus on early childhood learning through cartoons and comic books in Kenya and explore the gains, shortcomings and opportunities.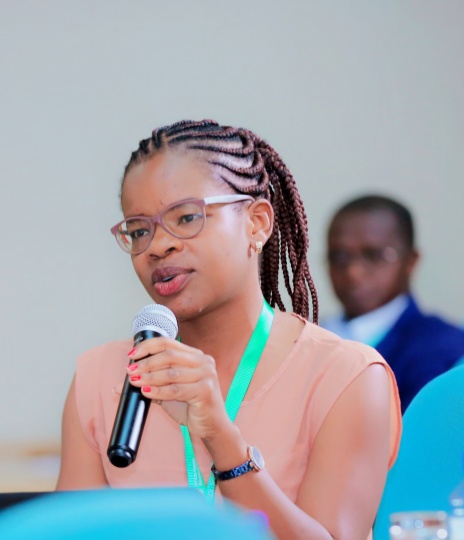 Scovian Lillian 
(Kenya) is an independent journalist with a passion for science and a focus on Africa. She also reports on topics like health, Persons with Disabilities (PWDs), agri-business, higher education, women and gender issues, human rights, climate change, renewable and green energy, human rights, and elections. She holds a bachelor's Degree from Moi University in Kenya. Lillian previously worked as a press officer at a PR firm in Kenya as well as a Swahili Radio news reporter at a Kenyan local radio station (West Media Limited). Her work has been published by The Continent, Nature Africa, Talk Africa, Mail & Guardian International Journalists Network (IJNET), SciDev.net (Sub-Saharan Africa) and University World News. She is a member of the Media Council of Kenya (MCK) and also a member of the Association of Media Women in Kenya (AMWIK), which are all professional bodies. She is also the Kenya 2022 Falling Walls Science Fellow. 
Project: Lillian's project will focus on treating anxiety and social deficits in young children with autism spectrum disorder in Nairobi-based schools and surrounding areas. It will explore autism spectrum disorder (ASD), aneurodevelopmental syndrome characterized by social and communication deficits, as well as restrictive or repetitive behaviors and draw attention to the gap in understanding of this disorder in Africa, especially among caregivers for early childhood detection.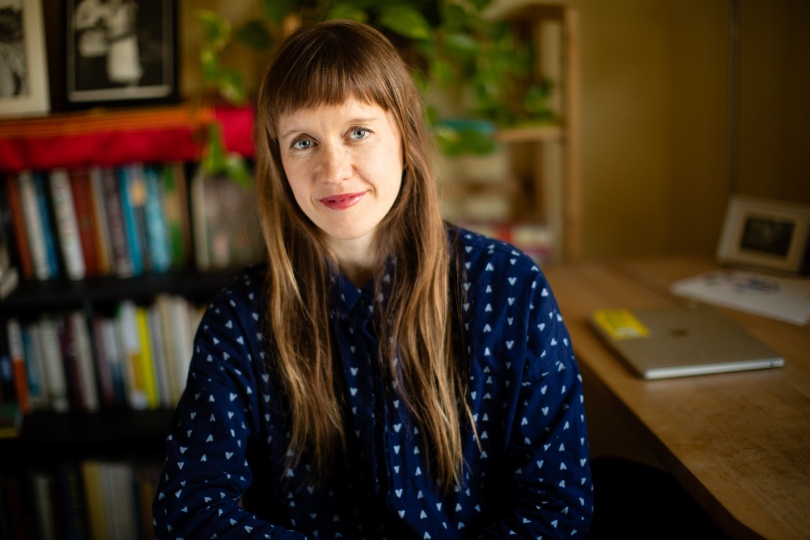 Sarah Menkedick
 (U.S.) is the author of "Ordinary Insanity: Fear and the Silent Crisis of Motherhood in America" (Pantheon, 2020) and "Homing Instincts: Early Motherhood on a Midwestern Farm" (Pantheon, 2017). Her work has been published in Harper's, Pacific Standard, The New York Times, The Washington Post, the Los Angeles Times, Time, the Guardian, Guernica, Aeon, The Kenyon Review and elsewhere. She was the recipient of a 2015 Fulbright Fellowship to Oaxaca, Mexico. She is based in Pittsburgh, PA, where she teaches writing at the University of Pittsburgh.
Project: Menkedick will explore the impact of femicide on young girls in Mexico, telling the stories of children who have been orphaned by femicide, and illuminating the larger culture of fear and oppression in which many Mexican girls grow up. Menkedick will travel to and report from Mexico City.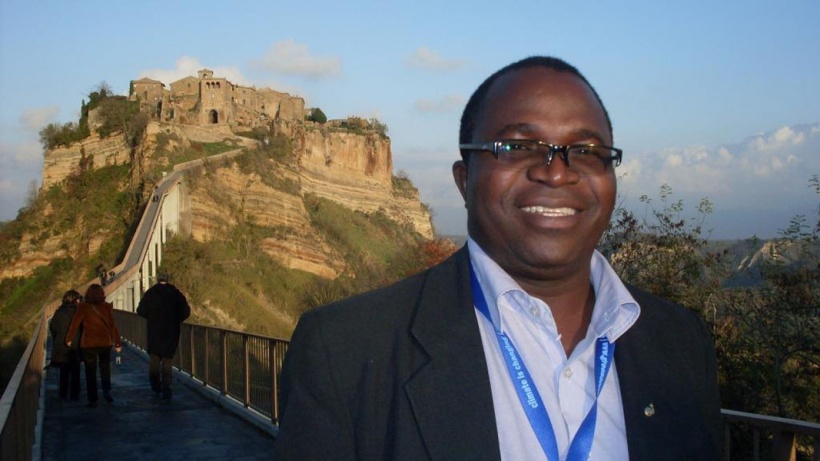 ​
Raphael Mweninguwe 
(Malawi) is a freelance journalist based in Lilongwe, Malawi, and has been working as a journalist for over 10 years. He has the passion for covering the environment, health, the economy, politics, climate change, human rights and education. He has won a number of international media awards including the UN Convention to Combat Desertification (UNCCD), Siemens, UN Women, World Bank and SADC media awards. He holds a postgraduate certificate in Media Studies from the University of Oslo, Norway and a MA degree in Diplomacy and International Relations from the Africa University of Diplomacy, Counseling and International Relations.
Project: Mweninguwe's project will focus on children with disabilities in Malawi. According to government statistics, there are 15,000 children with disabilities living in Malawi, with 3.2% ages between 2 and 4 years, but the percentage could be much higher for children 0-6 years. Children with disabilities face discrimination, marginalization and adversity at home and in society, and Mweninguwe will report on the the challenges facing this population and possible solutions to address them. This will be the first time that a media project like this one will be undertaken in Malawi and the rest of Southern Africa.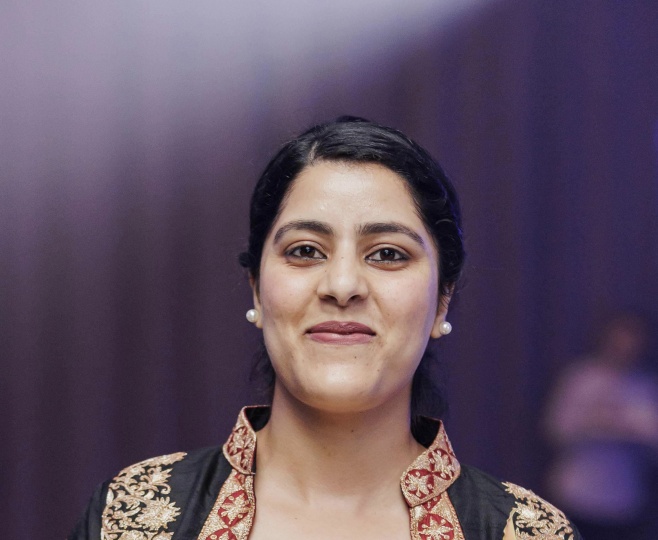 Safina Nabi
 (India) is an independent multimedia journalist covering South Asia with a focus on human rights, gender, health, social justice, culture and the environment. She has reported stories for Guardian, Aljazeera, Slate, Vice, OpenDemocracy and Christian Science Monitor, among others. In 2022, she reported on the refugee crisis of Ukraine and Afghanistan from Berlin, Germany. Safina is the recipient of the 2022 Fetisov Journalism Award for her work on half widows of Kashmir and their property rights. She has won reporting grants from Pulitzer Center and was awarded fellowships from the U.S state department and Reporters Without Borders.
Project: Nabi's project will explore the challenges facing young children and their caregivers who have grown up in conflict in Kashmir. Conflict not only exposes people to trauma and violence but impacts the social and material fabric of society negatively. Survivors of violence associated with conflict are often concurrently subject to other stressors affecting everyday life and livelihood. Children specifically bear the brunt of the war and are vulnerable, face multiple issues from the very beginning due to the factors associated with conflict like regular curfews, bombings, fights between security forces and militants etc. which push them into trauma and expose them to violence at a young age. These traumatic experiences define their life and its effects can be seen in their formative years later. At times these children face major health issues like physical and mental health disorders, drug abuse and malnutrition.
Rebecca Nyawira Muiruri
 (Kenya) is an award-winning journalist and news producer. She has worked in broadcast and digital journalism, voice acting and feature storytelling, and is also the host of a parenting show on Kenya Television Network. She has produced and directed documentaries and TV shows and, as a producer on a 24 hour news channel, has produced breaking news, national budgets and elections, presidential burials as well as local and international conferences. She has won a number of awards and continues to champion for journalism that not only highlights issues but directs to possible solutions.

Project: About 1.4 million women in Kenya need child caregivers. Most children are left with caregivers running informal home or day care centers who often lack the skills, support and recognition. The story will highlight their plight with the goal of generating possible solutions to the challenges they face.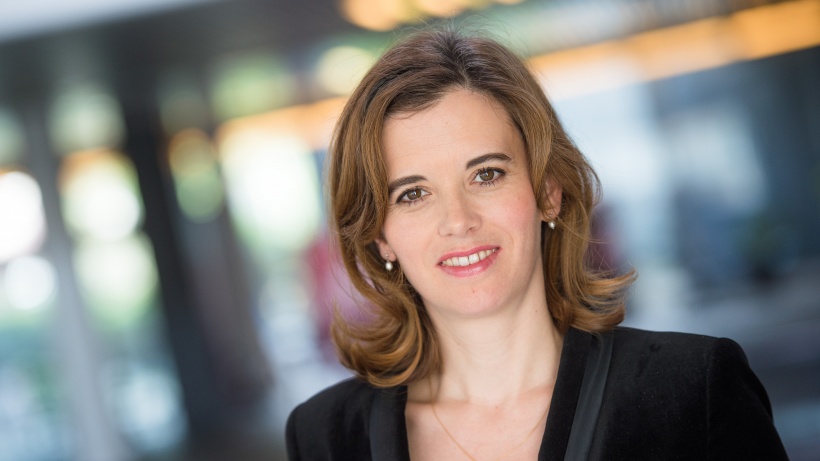 Lisa Schurr 
(Germany) is a leading managing editor in Berlin for the national news magazine "ARD-Mittagsmagazin," where she focuses on storytelling in linear and digital formats. She has also directed several documentary series and coordinated crossmedia-projects. She has worked as a TV and radio author for Bayerischer Rundfunk and covered many stories on migration and the German childcare system. She won the CIVIS media price and worked as a correspondent in Italy and Greece. Schurr studied literature and political science in Munich and Florence, Italy.
Project: Almost 100,000 Ukrainian children under six fled the war with their families to Germany, many of them kindergarteners. They arrive in a childcare system that is already overstrained and has little capacity to handle traumatized children. There is insufficient staffing and time for integration concepts and therapeutic work. Nevertheless, many groups of children seem to get along well. By observing their plays, interactions and the challenges of their educators, this project will explore how children and the ones who care for them cope with the situation by improvising.
Brazil Fellows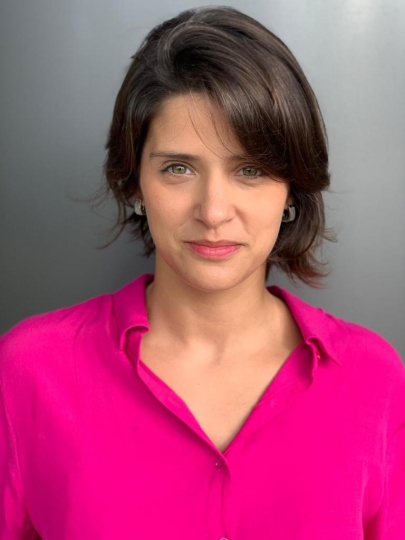 Manuella Antunes is a journalist who graduated in 2008 from the Universidade Católica de Pernambuco and post-graduated in Business Communication from Faculdade Frassinetti in Recife. Over 15 years she has worked at Jornal do Commercio (PE), TV Jornal (PE) and is currently an editor at TV Globo Recife, where she has also produced reports for local and national newspapers since 2015.
Project: Antunes' project will be a special report for TV: "Playing as a tool for learning and building the subject" aims to present playing as a right, presenting arguments from several specialists that support the importance of playing in the formation of citizenship and other on what is missing and what already exists.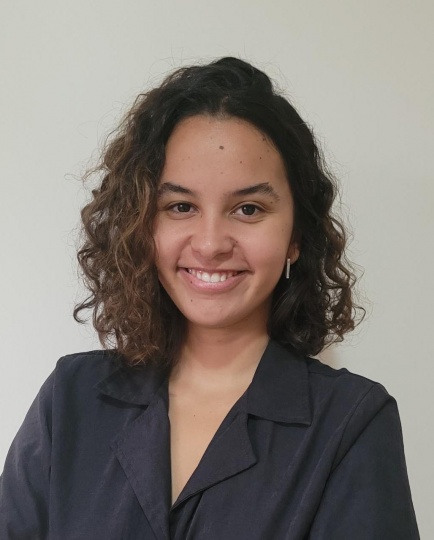 Fernanda Bastos is a freelance journalist living in Brasília. Since graduating from journalism school a year ago, she has covered the 2023 presidential inauguration and the repercussions of anti-democratic acts in Praça dos Três Poderes.
Project:
Bastos' project will report on mothers of children aged 0 to 6 living in Sol Nascente, the largest favela in Brazil, located 35 km away from Praça dos Três Poderes, in the center of Brasília. The goal is to tell the stories of women and show what their daily lives are like in order to try to guarantee basic and social rights for their families. The material will be published in text and video format.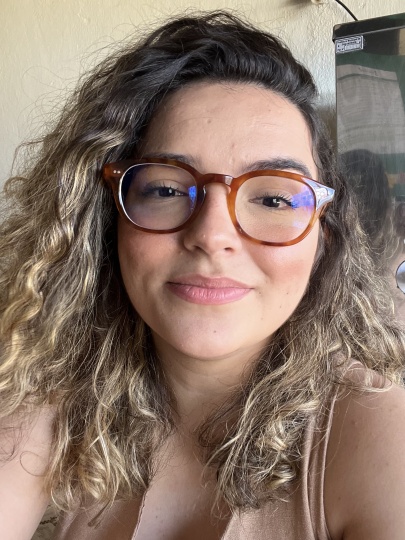 Lianne Ceara is a freelance journalist and author of the book-report "Memórias Interrompidas," about Jaguaribara, her hometown located in Ceará, which was flooded by the construction of a dam. She has already collaborated with Universa Uol, Piauí magazine, G1 Ceará and Diário do Nordeste.
Project: The project will be a report and mini-documentary on early childhood exposure to pesticides. The investigation will be carried out in Limoeiro do Norte, a city in Ceará with a high risk index due to poisons and where cases of malformation of babies are 75% more common than in the rest of Brazil.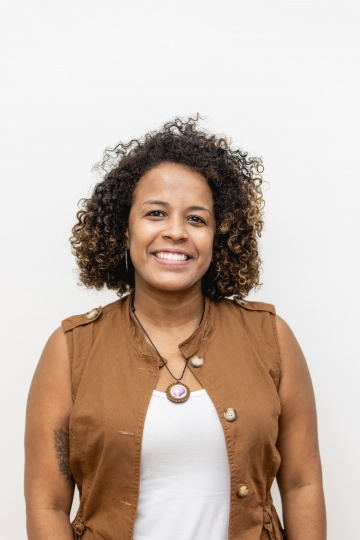 Gessika Costa is a journalist with a postgraduate degree in Content Management. She has covered human rights, childhood, gender and race. Currently, she is project coordinator at Ajor, Associação de Jornalismo Digital and edits Olhos Jornalismo. She has published for O Estado de S. Paulo, Portal Terra, Yahoo, Agência Pública and Ponte Jornalismo.
Project: This project will investigate the harm caused by eating sururu in the development of children aged 0 to 6 years. The mollusk, considered Intangible Heritage of Alagoas, is taken from Mundaú Lake, a place with a high rate of mercury contamination in Maceió.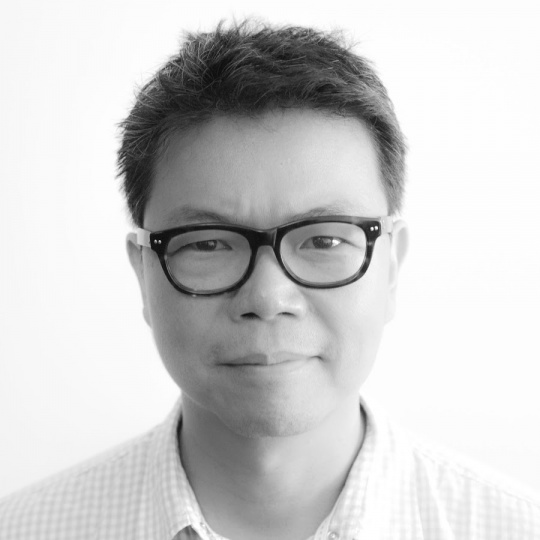 Nelson Enohata is a producer of documentaries about childhood, education and art. In the 1990s, on MTV Brazil, he addressed topics such as "Use condoms" and "Conscious vote." Between 2010 and 2021, he launched the series "É a Vovozinha" (TV Brasil) and Canal Ávida (Facebook) – which discussed "aging well.
Project: The project, a documentary miniseries, will listen to children, whether through words or what is not said and pose questions such as: "what do you think of adults?", "what is your biggest fear" and "what if you didn't remember things?" It will involve testimonials and intergenerational dialogues.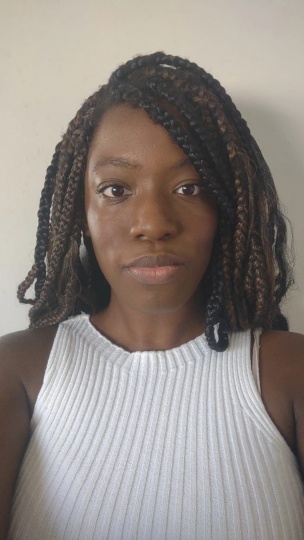 Leticia Ferreira is a trainee at Folha de S.Paulo, content analyst at Editora Trip and member of AzMina magazine, in the position of reporter and distribution strategist. She is currently an audiovisual producer at Hard News de MOV, UOL's video production company.
Project: This project is an X-ray of street children in all Brazilian capitals and the Federal District, with the most up-to-date data available for all 27 chosen cities.
Ligia Guimaraes is a freelancer with 18 years experience working as a journalist in large media companies. She was an editor at BBC News Brasil for almost five years, until April 2023; before, Valor Econômico, G1 and Gazeta Mercantil. Aficionada about Brazilian inequalities with an MBA in economics. He was a 2016 fellow of the Tow-Knight for Entrepreneurial Journalism, at the City University of New York, and a 2018 ICFJ fellow of the "Early Childhood Development Reporting Fellowship" program.
Project: This multimedia report will show inspiring cases on how neuroscience in Brazil is "restoring" circuits in the brains of children who did not have optimal conditions at the beginning of life, giving them a chance to learn, fulfill dreams in adult life and break cycles of poverty.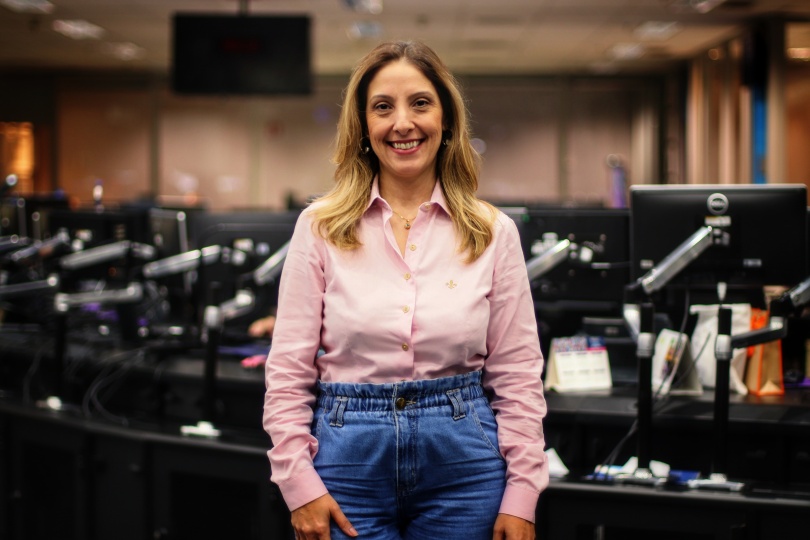 Patricia Volpi has been working at TV Globo São Paulo for 25 years. She has already worked in the production and editing of all local and network shows and currently is the text editor at SP2, focused on special stories and series.She was responsible for the SPTV 40th anniversary series. She took several screenwriting courses for TV and cinema at Globo itself and at the International School of Cine and TV in San Antonio de Los Baños, Cuba. She is a graduate in Journalism from Faculdade de Comunicação Social Cásper Líbero.
Project: Volpi's project will explore the consequences of early childhood abandonment. She will speak with doctors, psychologists and social workers the physical and mental health issues of children and adolescents who live in shelters in São Paulo, and show how abandonment, lack of love and basic care can reflect on the development of children and last into adulthood. She will also show how the judiciary system and society can work together to provide more shelter to minors.
Célia Fernanda Lima is a journalist from Pará with extensive experience in production and reporting in local newsrooms. She is the mother and a correspondent for Portal Lunetas, where she writes about environmental conflicts, education and culture in the lives of children, especially in the context of the Amazon.
Project: Lima's project is a series of reports that will show the effects of the worst basic sanitation rates in the Amazon for the future of children living in the region, pointing out the direct impacts on health, school, cognitive and emotional development during early childhood.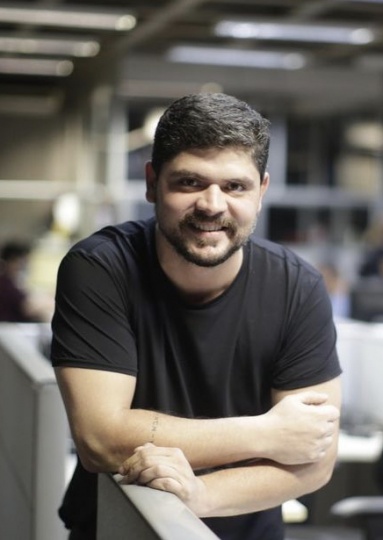 Daniel Nardin is a journalist (UFPA) and master in communication (UnB) and society. He has twenty years of experience in the Amazon, with a background in the public and private sectors. Currently, he leads the Bem da Amazônia Institute, where he develops a platform for journalistic coverage of the Amazon through Solution Journalism and Amazônia Vox, a platform that seeks to strengthen the Amazonian protagonism in narratives about the region.
Project: This project will be a series of stories about the numbers and reports of the challenges of prenatal care coverage with mothers in Amazonian communities, especially in riverine locations, presenting the rates and consequences when this type of care is not provided. Through solution journalism, the series will detail the initiatives and responses to the theme, considering the logistical difficulties of the region.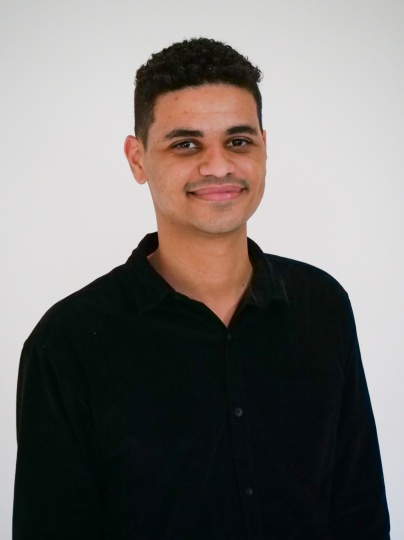 Ruam Oliveira is a journalist who graduated from Universidade Presbiteriana Mackenzie, postgraduate in Scientific Journalism and Scientific Dissemination from Unicamp. Ruam studies at Literature at Mackenzie University and writes about education at Porvir.org with focus on SEL (Social and Emotional Learning), anti-racism, literature and technology.

Project: The podcast De 0 a 5 presents, in its second season, the way in which digital technologies – already present in the daily lives of most children – are inserted in their learning universe. The episodes will address the use of technology in and outside schools, how teachers prepare for this use and how some of these issues are crossed by different social markers.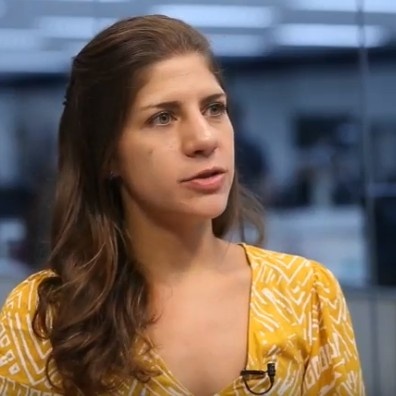 Isabela Palhares is an education reporter at Folha de S.Paulo, responsible for covering all education levels, from kindergarten to postgraduate education, from public and private networks in the country. Previously, she has worked for O Estado de S. Paulo and was a fellow of the Early Childhood Development program at ICFJ.
Project: The series will be divided by rights that children are not guaranteed by climate risks.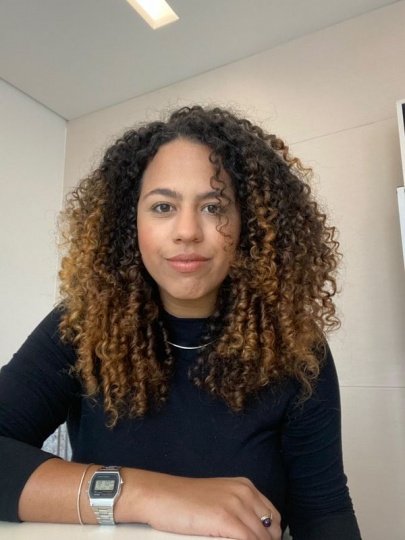 Thaiza Pauluze is a journalist from Rio de Janeiro who lives in São Paulo and works as a report producer at GloboNews. A graduate from Uerj (State University of Rio de Janeiro), she was a reporter for Folha de S.Paulo for five years. She always covers public safety, violence and human rights.
Project: This project will be a series of reports about orphans of lethal violence and how the high Brazilian rates of femicides, homicides, murders and deaths resulting from police intervention leave a generation of babies and children without a father or mother.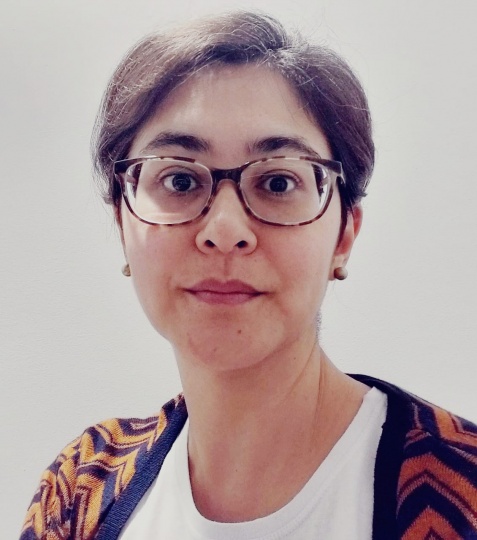 Aline Sgarbi Tokimatsu is a journalist with 20 years of experience. She has worked for TV Gazeta, TV Cultura, SBT, SVT (Sveriges TV) and CNN Brasil, where she produced reports for television news and documentary programs. Mother of two, she began to pay more attention to issues involving social and gender inequality, and early childhood after motherhood.
Project: With contemporary urban life, motherhood has become even more a solo function. How does the social and gender inequality experienced by mothers, who are still primarily responsible for caring for their children, have an impact on promoting a more dignified and healthy childhood? The purpose of this multimedia report is to try to answer this question from the stories of those who live this reality.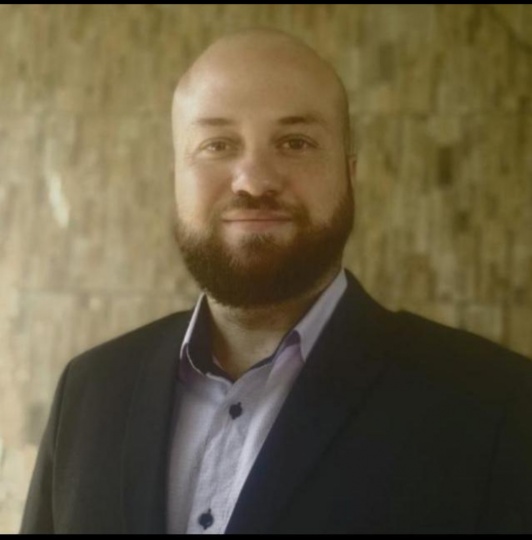 Rafael Vazquez is a journalist with a postgraduate degree in Economic Analysis from Fipe/USP, and in International Information and Emerging Countries from the Complutense University of Madrid. He has been working as a reporter for Valor Econômico since 2016, where he has covered International, Finance and currently writes about macroeconomics, public policies in Brazil and foreign affairs.
Project: This project will investigate which countries have already identified the importance of early childhood as a priority target of public policy for long-term social and economic development, seeking to understand where and how Brazil is positioned in this context.
Latin America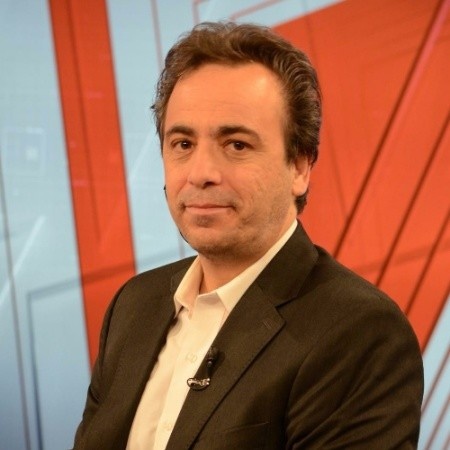 Ricardo Braginski
(Argentina) is a journalist and editor of Clarín newspaper in Argentina. He has been covering education for more than 10 years in the newspaper and as a host and columnist in two radio programs (CNN Radio and Continental). He obtained the First Prize in the "Premios ADEPA al Periodismo" in the category Education (2017) and to the Journalistic Trajectory of the University of Buenos Aires (2018). He has a degree in Communication Sciences from the University of Buenos Aires, was a fellow at the University of Michigan, and has an MBA from UADE (Argentine University of Enterprise).
Project: Early education plays a relevant role in the development of key cognitive and social skills, according to neurosciences. Over the last 20 years, enrollment in kindergartens in Argentina has grown by 66.9% and now 3 out of 4 children between the ages of 3 and 5 attend kindergarten. But inequality is growing and, to a great extent, kindergartens become formative places mostly depending on the social sector to which the child's family belongs. The project will explore the advantages of going to kindergarten, using scientific evidence to examine how much enrollment varies across different parts of the country and to offer possible solutions from specialists in public policies to reduce inequalities.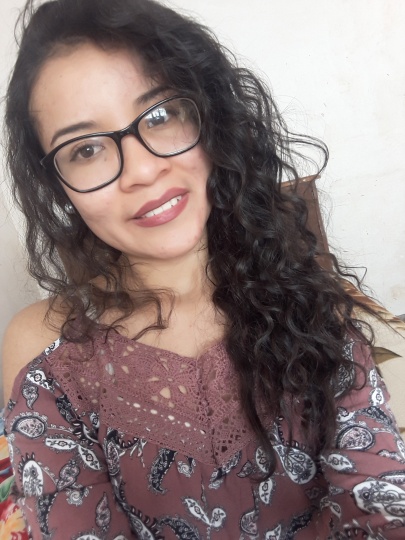 Rocio Karla Corrales Olivera
(Bolivia) is a social communicator and story collector. She was a fellow of the Climate Tracker program, training in climate journalism, and of Cosecha Roja, to tell stories about Afro-Bolivian women in the Feminismo Futuro program. She currently works for the digital newspaper Muy Waso, with a focus on human rights and environmental issues.
Project: This project will investigate the impacts of poverty and malnutrition on children born with cleft lip and/or cleft palate in Bolivia. In addition to investigating the tangible risks, the project will also explore the stigma and lack of information and care for the children and their families.
Morelia Morillo
(Venezuela) is a freelance journalist, with a master's degree in Society and Border. She lives and works on the Venezuelan-Brazilian border, in the middle of the shared Amazon, where she observes the dynamics of this indigenous territory, which contains protected nature, a binational border and has turned into a survival space for many Venezuelans fleeing the crisis.
Project: The project will observe and analyze the journey that Venezuelan children of preschool age have to do daily, crossing the border into Brazil to attend preschool. This is due to the current crisis in Venezuela, which has severely affected educational centers and their teachers.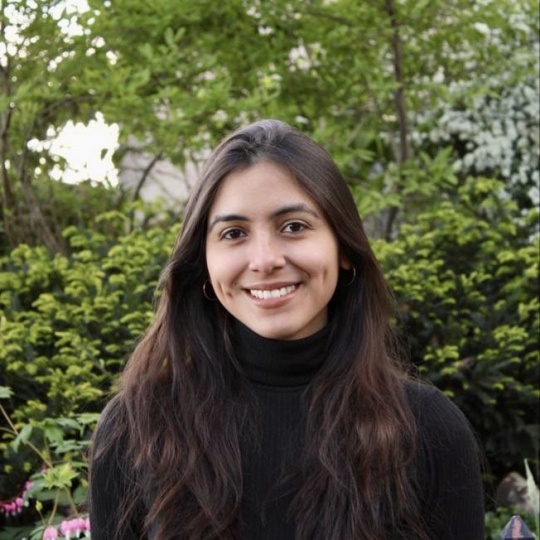 Coral del Mar Murphy Marcos
(Puerto Rico) is a journalist from Manatí, Puerto Rico, currently living in New York City. Murphy Marcos has written about Puerto Rico for publications such as The New York Times, The Guardian, El País, Esquire and others. Previously, she worked for USA Today and NPR.
Project: The project will investigate how the exodus of pediatricians from Puerto Rico following the economic crisis has left the island's children population at risk of declining medical treatment in the short and long term. Low salaries and a lack of jobs in Puerto Rico have made the United States an ideal destination for pediatricians, who can easily travel to the country because they are U.S. citizens. But children in Puerto Rico are left with fewer options and longer waiting times to receive adequate medical services.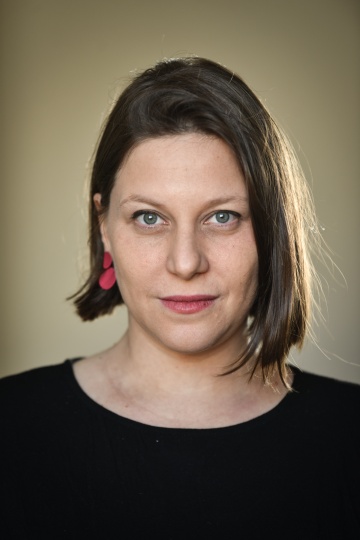 Natalí Schejtman
(Argentina) is a journalist and researcher in media, culture and technology. In 2021, she covered the effects of the pandemic on the care crisis for elDiarioAR. In 2022, she launched the column Un Trabajo Extraordinario (An Extraordinary Job) on motherhood, fatherhood and parenting.
Project: ​The project will involve a series of chronicles about the children of domestic workers. These women - and mothers - generally belong to vulnerable sectors and must raise their own children, often at a distance, while working as caregivers with children of wealthier families.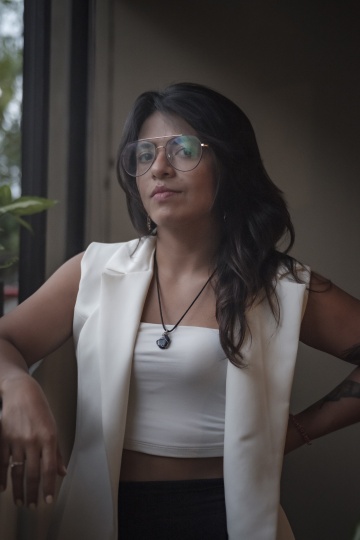 Jessica Zambrano Alvarado
(Ecuador) is an Ecuadorian journalist. She has a master's degree in Digital Journalism from Casa Grande University. She is co-founder of Indómita Media, an online platform. She works as a university professor at Universidad de las Artes. She is an urban cyclist in Guayaquil. She worked for seven years as a reporter and editor of the Art and Culture section of El Telegrafo newspaper. She edited the cultural supplement Cartón Piedra, where she produced the 68-page edition.
Project: During the last 32 years, a policy of urban regeneration has been implemented in Guayaquil, Ecuador's largest city, transforming the city's public spaces in favor of privatized areas, with closed parks and the reduction of cultural activities in areas that see high concentrations of crime and violence, where even gangs of children operate. By looking at concrete cases of public and community spaces, the project will show how much urban policies can contribute to eliminating violence and creating a context where children can have alternatives for the future.
Fellowship Faculty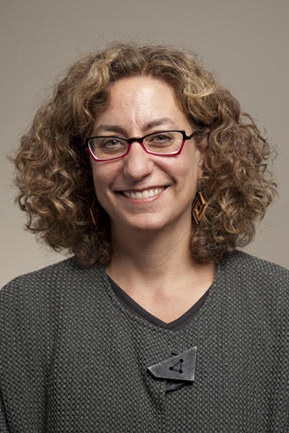 The Global Early Childhood Reporting Fellowship will be led by Karen Brown, a public radio reporter, print journalist, essayist and audio documentarian, with a special focus on health, trauma, and mental health. In addition to 20 years reporting for New England Public Radio, Karen has contributed to NPR, The New York Times, The Boston Globe, American Radioworks and other national outlets. She has focused recently on training other journalists, including consulting for the Dart Center's workshops on Early Childhood Development and serving as mentor/senior fellow for the USC Center for Health Journalism's training program. Her own reporting projects have explored the biology of resilience, trauma-informed communities, bipolar disorder in children and addiction treatment. In 2019, she co-produced the narrative podcast for PRX's Radiotopia called "The Great God of Depression." Her awards include the National Edward R. Murrow Award, The Daniel Schorr Journalism Prize, Public Radio News Directors Inc. Award, the Erikson Prize for Mental Health Media and the Dart Award for Excellence in Coverage of Trauma (Honorable Mention). She was an MITKnight Science journalism fellow and a Rosalynn Carter Mental Health Journalism fellow. For a selection of stories, visit karenbrownreports.org.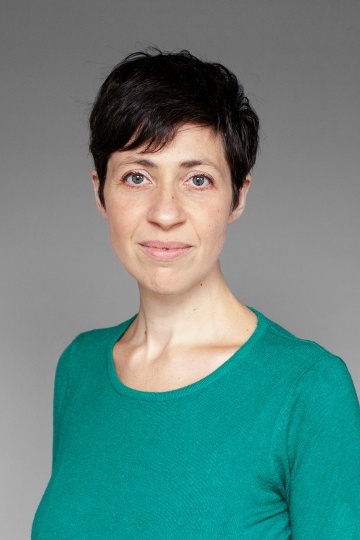 The Latin America Early Childhood Reporting Fellowship will be led by Irene Caselli, who will also serve as a story coach for the Global and Latin America fellowships. Caselli is a multimedia reporter and writer, with two decades of experience in radio, TV and print, now focusing on early childhood, reproductive rights, and carers. She is also a senior advisor for The Early Childhood Reporting Initiative at the Dart Center.
 
For a decade, Caselli was a foreign correspondent in Latin America, reporting for the BBC, The Washington Post, The Guardian, The New York Times and others. In 2019, she started covering early childhood for The Correspondent. In January 2021, she launched her own newsletter, The First 1,000 Days, where she continues her writing about the first 1,000 days, the foundational period of our lives that is too often overlooked, partly influenced by her experience as the mother of Lorenzo and León.

She published a chapter in "Unbias the News," a book about how to make journalism more diverse. She produced a documentary on women's football and gender inequality, and one of her short films on the same subject received a prize for collaborative journalism.

Caselli has been awarded fellowships by the International Women's Media Foundation, the European Journalism Centre and the Solutions Journalism Network. She speaks six languages (English, Italian, Spanish, German, French, Portuguese), and is now learning Greek.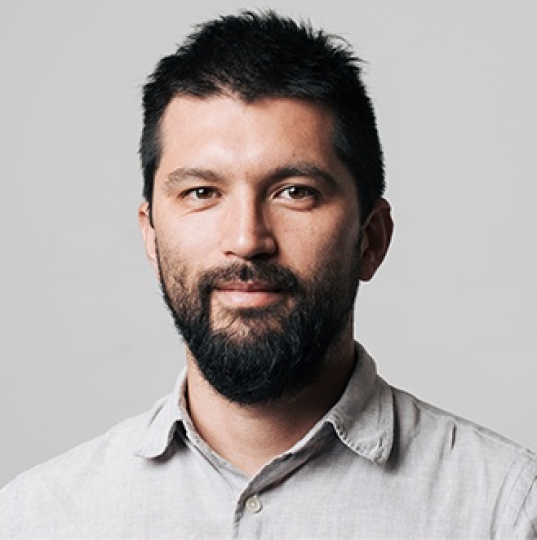 The Brazil Early Childhood Reporting Fellowship will be led by Fábio Takahashi, a former editor at the Folha de S. Paulo newspaper, where he ran the data journalism desk. Takahashi previously worked as an education reporter at Folha from 2003 to 2016, and helped create Folha's University Ranking, Brazil's most comprehensive evaluation of college-level institutions. Takahashi was a Spencer fellow at Columbia University 2016-2017.

He is also the founder and current president of Jeduca (the first association for education reporters in Brazil, the Education Reporters Association), which was launched in 2016. In 2013, he was the first journalist to attend the Executive Leadership Program in Early Childhood Development, a short course at Harvard University. Currently he works as a PR content manager at Loft.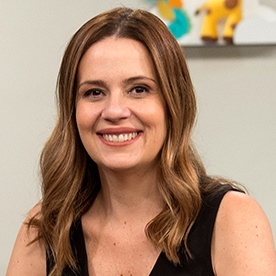 Mariana Kotscho will serve as a story mentor for the Fellowship. Kotscho is a journalist with 30 years experience as a reporter and television host, and has worked for several major TV Stations in Brazil, including TV Cultura and TV Globo.

She is the winner of the Vladimir Herzog Award for coverage of human rights issues for Globonews and a volunteer consultant at the Instituto Maria da Penha.

Kotscho created the program "Papo de Mãe," which covers topics related to education, behavior and child health. After 12 years on TV, Papo de Mãe is now UOL's partner website. On TV Globo (Bem Estar), Mariana Kotscho  is a commentator on family relations and violence against women. She is the mother of three teenagers: Laura, Isabel and André.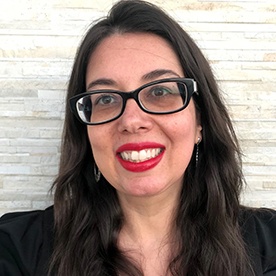 Daniela Tófoli will serve as a story mentor for the Fellowship. Tófoli is an editorial director at the Brazilian publishing house Editora Globo, where she oversees work on Marie Claire, Quem, Crescer, Galileu, TechTudo, Casa e Jardim, Vida de Bicho and Monet. She is a member of Associação Nacional de Editores de Revistas, the Brazilian National Association of Magazine Editors. Her work has focused on the areas of parenting, family, health and education.

She has been an invited speaker on the subjects of maternity for fathers, as well as mothers and businesses. She is a weekly columnist for Rádio CBN and author of the blog "Mãe de Tween," about pre-teens, on the website of the newspaper O Globo. She is author of the book "Pré-Adolescente: Um Guia Para Entender Seu Filho" ("Pre-adolescent: A Guide to Understanding Your Child"). Tófoli is a graduate of the faculty of communication at Casper Libero College, a private university in São Paulo, and completed a magazine publishing course at Yale University. She is also the mother of 12-year-old Helena.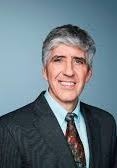 Bob Ortega will serve as story coach. He is a senior writer for CNN Investigates, covering border and immigration issues from Phoenix, Arizona.
Beginning his journalism career in Alaska, Ortega worked as a television reporter in Fairbanks, Juneau, and Anchorage and later moved into print journalism at the Anchorage Times, where he uncovered a military program testing deadly biological and chemical agents in a remote military base near Delta, Alaska. Ortega later served as managing editor of the Homer News, and moved to the Seattle Times and the Wall Street Journal where he reported on child labor and other issues. While at the Journal, Bob wrote "In Sam We Trust: The Untold Story of Sam Walton and Wal-mart, the World's Largest Retailer."
Ortega spent ten years working overseas training journalists in investigative reporting in countries such as Paraguay, Georgia, Belarus and Ukraine, working through a military coup in Paraguay and revolutions in Georgia and Ukraine. A program he led to assist independent news media in Belarus was shut down by the Lukashenko regime, which revoked his visa and forced him to leave the country.
Ortega is the recipient of the Hillman Prize for social justice reporting, and the Ancil Payne Award for Ethics in Journalism. In 2013, he also received the Sidney Award for reporting on a deeply flawed and widely used screening test for cervical cancer. He served as a Knight International Press Fellow in Paraguay, and has trained journalists in 17 countries on four continents. Ortega was also a professor of journalism at Ryerson University, in Toronto, Canada.
Ortega moved with his family from Mexico City to the United States when he was nine. He has a degree in history from Princeton University and graduate degree from Columbia University's Graduate School of Journalism.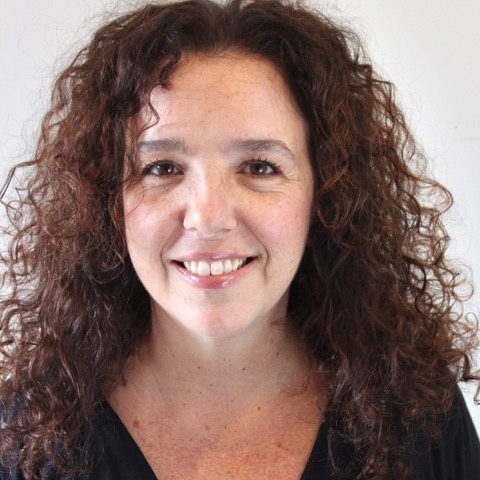 Paula Perim will serve as a story mentor for the Fellowship. Perim has over 25 years of experience in journalism, strategic communication, branded content, and communication for social causes. She holds a master's degree in Communication and Semiotics from PUC, a bachelor's degree in Journalism from FIAM and Photography studies, all in São Paulo, Brazil. Paula also completed executive courses in Marketing Strategy, at the London School of Economics; Publishing Magazines, at Yale University; Executive Leadership in Early Childhood Development, at Harvard University, and studies in Behavioral Economics and in Social and Behavior Change Communication (SBCC).
From 2017 to 2021, Paula worked as Communication and Awareness Director at Maria Cecilia Souto Vidigal Foundation, one of the most important organizations focused on Early Childhood in Brazil. Before that, Paula worked for 17 years at Editora Globo as editor-in-chief at Crescer (focused on parenting) and later became the publisher of a group of magazines: Casa e Jardim (decorating and gardening), Casa e Comida (cooking), Galileu (science and youth behavior), in addition to Crescer.  She is the author of the book "101 ideas to enjoy with your child - before he/she turns 10" and editorial director of the books: "Babies of Brazil - A portrait of Brazil in photos and stories of 27 children" (partnership with UNICEF) and "Crescer por um mundo melhor" ("Growing up for a better world"). Paula began her career working as a producer at MTV-Brasil. She is the proud mother of Júlia and Beatriz.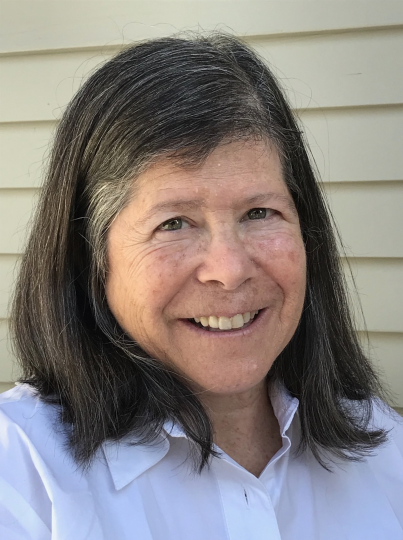 Joanne Silberner will serve as a story coach. Joanne is an independent multimedia journalist who lives in Seattle and over the course of her career has reported from 19 countries on global health and mental health issues.
After studying biology in college, she got a master's degree in journalism from Columbia University and then wrote for a series of magazines. She made a mid-career switch to radio and worked at NPR for 18 years, doing audio stories on medical research, health policy, global health, and mental health. In 2010 she moved to Seattle where she freelanced and taught journalism and radio reporting for 8 years at the University of Washington, then continued freelancing from London for 2 years, meanwhile commissioning and editing global health stories for the British Medical Journal. She's won numerous awards, including the Victor Cohn Prize for Medical and Science Writing and the Keck Communication Award from the National Academy of Sciences, had year-long fellowships at the Harvard School of Public Health and from the Kaiser Family Foundation, and was a Rosalynn Carter Mental Health Journalism Fellow, focusing on the treatment of mental illnesses, including post-partum depression, in developing countries. She's mentored Pulitzer Center grant recipients and has received support from the center for a series of reporting projects from Haiti, India, Uganda, Australia, and Fiji. She's a founding member of the Association of Health Care Journalists. Recent stories have appeared in STAT, WIRED, NPR, Undark, and Global Health.
 
These fellowships are part of the Early Childhood Journalism Initiative, a multi-year Dart Center training program to improve news coverage of early childhood development around the world.
This initiative has been underwritten by the Bernard van Leer Foundation (Netherlands), the Maria Cecilia Souto Vidigal Foundation (Brazil), and The Two Lilies Fund (United States).