Як етично висвітлювати вплив військового конфлікту в Україні на дітей
March 8, 2022
Події в Україні продовжують розвиватися швидко та драматично, діти та молодь перебувають у небезпеці – мільйон людей уже залишили свої домівки.
У цьому матеріалі зібрано поради від стипендіатів Dart, які висвітлювали проблеми дітей на війні та в інших надзвичайних ситуаціях.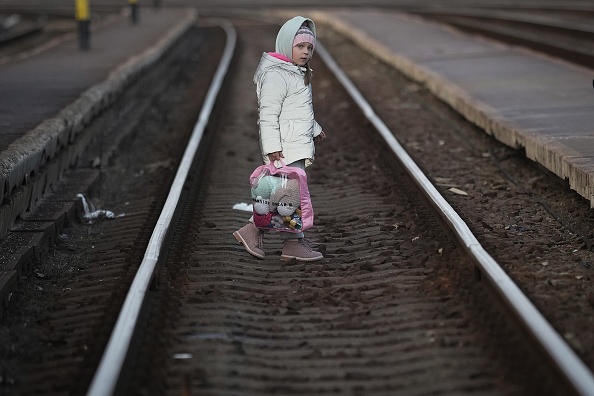 1. Запитайте себе, чи справді для вашого матеріалу потрібна розмова з дитиною
Якщо ви хочете взяти інтерв'ю в дитини, чи можете ви замість цього поговорити з дорослим і залучити дитину лише для того, щоб вона була присутня, гралася поруч  та додала додаткових деталей? Чи можете ви розповісти історію, використовуючи інші ресурси, наприклад, відкриті дані? «Дитячі історії часто можна розповісти, не зосереджуючи увагу на ймовірно травматичній події, яку ви намагаєтесь висвітлити. Поставте прості запитання, які не спровокують дитину в травматичній ситуації, наприклад, запитайте її вік, ім'я, або про улюблену їжу, — так ви залучите дитину до свого матеріалу, але не ризикуватимете її благополуччям заради статті чи сюжету», — каже Ченгіз Яр, документальний фотограф і фоторедактор, який зараз працює в Ель-Пасо, штат Техас, автор документального проєкту «Діти Сирії».
 
2. У ситуаціях, що швидко розвиваються, важлива довіра
Це особливо важливо для візуальних журналістів, зазначає Донна Де Чезаре, відзначена нагородами фотографиня й доцентка журналістики Техаського університету в Остіні. «У швидкоплинних ситуаціях ви не завжди можете безпечно розмовляти з людьми, яких фотографуєте, але ви завжди повинні намагатися. Це допомагає уникнути проблемної необхідності робити припущення про те, що відбувається. Крім того, ви матимете більше інформації для точніших та детальніших підписів до фото. Ви можете повідомити, хто ви є, за допомогою журналістського посвідчення, мови тіла та зорового контакту. Довіра особливо важлива, корисні також прозорість і повага», – каже вона.

3. Поясніть, хто ви, та отримайте згоду 
Деякі люди, можливо, менше звикли до журналістів, ніж інші, тому проявіть повагу та спочатку зрозумійте контекст. Спочатку вам, можливо, доведеться більше дізнатися про сім'ю дитини – можливо, зараз рішення ухвалює старший брат чи сестра? Поговоріть із родиною дитини та поясніть, хто ви і що робите. Наприклад, розкажіть про видання, у якому працюєте, формат, який використовуватимете, і поясніть, чому це інтерв'ю важливе. Коли ви отримаєте згоду, розкажіть дитині, що її батьки чи опікуни не проти вашої розмови. Спробуйте також отримати згоду самої дитини. В умовах надзвичайної ситуації діти можуть почуватися безпорадними, і коли їх безпосередньо запитують про дозвіл, це  може дати їм відчуття свободи вибору, каже Кейт Портерфілд, клінічна психологиня-консультантка Програми лікарні Bellevue для тих, хто пережив тортури (Нью-Йорк). 

4. Не давайте надмірних обіцянок
Ви не психолог і не друг, тому не обіцяйте, що дитина почуватиметься краще, якщо поговорить із вами. Крім того, переконайтеся, що люди, у яких ви берете інтерв'ю, розуміють, що ваша робота навряд чи змінить їхню особисту ситуацію, але, можливо, ви зможете допомогти іншим у майбутньому. Ісмаїл Ейнаше, відзначений нагородами письменник і старший журналіст Lost in Europe, транскордонного журналістського проєкту, який досліджує зникнення дітей-мігрантів у Європі, зауважує, що важливо бути відвертим. Коли він спілкується з сім'ями, то серед іншого говорить наступне: «Спілкування зі мною не змінить вашої ситуації, але це може допомогти людям зрозуміти тяжке становище людей у таборах для переміщених осіб або досвід дітей-біженців». 

5. Представте свою команду, розкажіть про обладнання
Якщо ви працюєте не один або використовуєте аудіо-, фото- чи відеоапаратуру, знайдіть час, щоб представити всіх членів команди та ознайомити дитину з процесом. Ви можете дати їм послухати звуки навколо або показати, як працює камера. Якщо у вас є портативний принтер або Polaroid, надрукувати та подарувати фото — це чудовий спосіб показати їм, у чому полягає процес вашої роботи, а також зламати кригу. 
 
6. Подумайте про місце та обстановку
Переконайтеся, що дитина почувається в безпеці, поруч є дорослий, якому  дитина довіряє, а місце вашої розмови безпечне й комфортне, наскільки дозволяє ситуація. Якщо можете, будьте на рівні очей дитини, присядьте навпочіпки або сядьте на стілець, адже ви не хочете нависати над ним/нею та пригнічувати. Якщо ви не можете чуте одне одного без підвищення голосу, якщо дитина мовчить, подумайте про те, щоб підійти ближче. Якщо ви працюєте через перекладача, переконайтеся, що він також усвідомлює, що ви намагаєтеся зробити, і точно перекладає вас, коли ви розмовляєте або записуєте. 

7. Будьте емпатичними 
Під час інтерв'ю пам'ятайте, що перед вами дитина, будьте чуйними. «Подумайте, якого ставлення журналіста до вашої дитини ви б очікували, якби ролі помінялися», — каже Яр. Дитина може не захотіти сидіти сумирно довше кількох хвилин, тому для того, щоб установити з нею контакт, ви можете використати гру, спорт або мистецтво. «Батьки часто граються з дітьми, щоб захистити їх від травм. Діти розкривають свої думки та почуття в малюнках та іграх», – каже Де Чезаре. Слідкуйте за їхнім темпом і не поспішайте. Також зауважте: якщо вам потрібно перевірити свій диктофон або відвернутися, щоб перевірити камеру, обов'язково поясніть, чому ви не зосереджуєтеся на них. «Дайте дітям якомога більше свободи  вибору у процесі інтерв'ю. Нехай вони самі розповідають свою історію, як можуть, виходячи з власного досвіду, не нав'язуйте їм якихось чітких наративів», – розповідає Ейнаше. Також не кажіть речей на кшталт «Я розумію, що ви відчуваєте», бо ви можете нічого не розуміти.

8. Не нашкодьте
Якщо дитина готова говорити про свої почуття і травматичні переживання, використовуйте прийоми, які не травмують її знову. Наприклад, можна поставити складні чи важкі запитання дорослому в окремій кімнаті, подалі від дитини, каже Яр. Ви також можете застосувати кілька психологічних прийомів і смислових рамок, як пропонує Кейт Портерфілд. Ви можете переповісти те, що почули («Наскільки я розумію, ти кажеш, що… це правильно?») — це допоможе вам перевірити інформацію й водночас підтвердити дитині те, що вона сказала. Ви також можете використовувати техніку під назвою «привласнення», яка по суті дає дитині можливість побачити, що вона має дещо варте того, щоб ним поділитися. Власне це може бути хорошим способом завершити інтерв'ю. («Чи міг/могла б ти мені допомогти, щоб я розповів іншим дітям про…» або «Перш ніж ми підемо, чи можеш ти мене навчити…»).
Нарешті, переконайтеся, що інтерв'ю, яке ви проводите, не наражає дитину на небезпеку. Якщо ви фотографуєте або знімаєте відео, запитайте себе та людей, з якими спілкуєтеся, чи безпечно повідомляти ім'я дитини. Перед публікацією ще раз порадьтеся з редакторами чи колегами та запитайте себе, чи існує потенційна небезпека, якої ви раніше не бачили.

9. Уникайте наративу «герой-жертва»
Остерігайтеся спрощеного протиставлення, каже Ейнаше. «Існує тенденція описувати дітей як надзвичайно травмованих або виняткових. Думайте про нюанси  історії й не вдавайтеся до крайнощів», – каже він. Працюючи над матеріалом, думайте про повсякденне життя дитини та уникайте сенсаційних наративів, що перетворюють дітей на жертв чи героїв. Дитина може бути сміливою й наляканою водночас, і показати ці нюанси можна, ретельно добираючи цитати, прикметники та кадри. Те ж саме стосується візуальної журналістики. «Кадри дітей, які емоційно реагують або поводяться відчужено, потужні, але остерігайтеся надмірного спрощення чи стереотипів», — каже Де Чезаре. «Ми багато дізнаємося про те, як діти дають собі раду – про їх вразливості, потреби та стійкість — із зображень, які показують їх у контексті». 

10. Подбайте про себе
Робота може вимагати темпу, і ви самі можете бути в небезпеці, але подумайте, чи могли б ви відірватися від свого телефону та зробити перерву. Не забувайте знаходити час для того, щоб перетравити власні емоції та за потреби звернутися по допомогу. Дарт Центр пропонує кілька ресурсів для журналістів на тему, як давати собі раду з травмою. Ось тут їх можна знайти англійською мовою.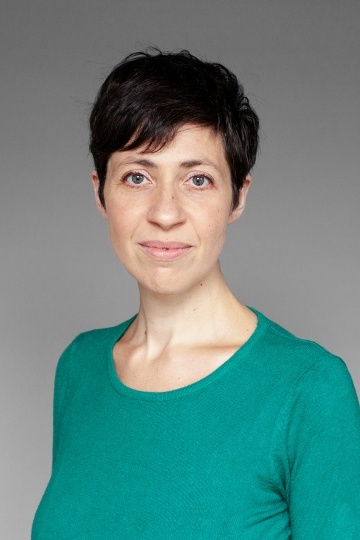 Ірен Каселі (Irene Caselli) — мультимедійна журналістка та письменниця, має 15-річний досвід роботи на радіо, на телебаченні та у пресі, висвітлює теми раннього дитинства, репродуктивних прав та опікунства. Старша радниця Ініціативи з висвітлення раннього дитинства в Дарт Центрі.
Протягом десяти років Каселлі була іноземною кореспонденткою в Латинській Америці, працюючи для BBC, The Washington Post, The Guardian, The New York Times та інших.  2019 року почала висвітлювати теми раннього дитинства для The Correspondent. У січні 2021 року запустила власний інформаційний бюлетень «Перші 1000 днів», де продовжує писати про перші 1000 днів, основоположний період нашого життя, яким так часто нехтують. Каселі – авторка одного розділу в книжці «Позбавте новини упередженості», присвяченій тому, як зробити журналістику різноманітнішою. Вона зняла документальний фільм про жіночий футбол і гендерну нерівність, а один із її короткометражних фільмів на ту ж тему отримав приз за співпрацю в журналістиці.
Каселі була нагороджена стипендіями Міжнародного жіночого медіа-фонду, Європейського центру журналістики та журналістської мережі Solutions. Володіє шістьма мовами (англійською, італійською, іспанською, німецькою, французькою, португальською), а зараз вивчає грецьку. У вільний час намагається не відставати від сина Лоренцо.