2020 Dart Award Winners Announced
April 8, 2020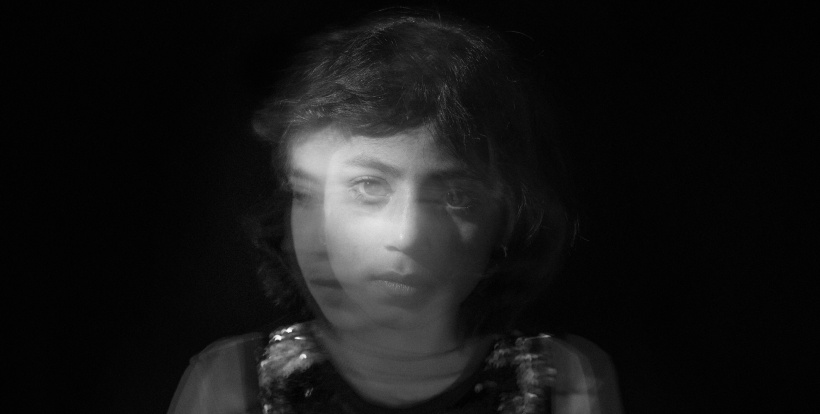 We are pleased to announce the winners of the 26th annual Dart Awards for Excellence in Coverage of Trauma: The Plain Dealer and The New York Times Magazine. Honorable mentions went to The Missoulian, NPR News, and ProPublica Illinois in collaboration with the Chicago Tribune.
"This year's Dart Award honorees, announced amid a global pandemic, demonstrate with stunning relevance the irreplaceable power of in-depth reporting to give voice to survivors, to make vivid the impact of trauma and to hold abusers of power to account," said Bruce Shapiro, Executive Director of the Dart Center.
The annual Dart Awards recognize outstanding reporting in all media that portrays traumatic events and their aftermath with accuracy, insight and sensitivity while illuminating the effects of violence and tragedy on victims' lives.
The Plain Dealer received a Dart Award – the paper's third over 15 years – for "Case Closed," reported by Rachel Dissell and Andrea Simakis with photography by Lynn Ischay and editing by Ellen Stein Burbach, Kelly Benham French, Melodie Smith, Wendy Carr McManamon, and Joel Downey. The series focuses on rape survivor Sandi Fedor's efforts to track down the serial rapist who attacked her as she discovers that her trust has been betrayed by the indifference of an historically under-resourced Cleveland Police sex crimes unit.
The judges praised "Case Closed" for "successfully intertwining a visceral survivor's point of view narrative with traditional investigative reporting." The package "meticulously documents with photographs, video clips, audio recordings, public records, police documents, and prior investigative reporting" a "pattern of systemic police department failure dating back decades" which "enabled serial offenders like the man who attacked Sandi Fedor to evade justice for years." 
The judges also commended the reporters for the "vivid use of sensory details," "exceptional understanding and sensitivity to Sandi Fedor's trauma" and "rigorous accountability to the reader" in a published section about how the story was reported. They particularly praised the story's reporting on "the impact of being silenced." "Case Closed" makes clear that "Sandi Fedor's anger is justified and illuminating" and its direct impact on the system and its players were both "powerful" and "vindicating."
The New York Times Magazine received the Dart Award for "How Does the Human Soul Survive Atrocity?" reported by Jennifer Percy with searing photographs by Adam Ferguson. The story focuses on psychologist Jan Kizilhan, a German of Kurdish Yazidi origin, and recent graduates of his program in Psychotraumatology at the University of Duhok, Iraq who are working with Yazidi children returning to their families after years in ISIS captivity. 
Judges called the piece "explanatory reporting at its best," and praised the "equally matched excellence of the writing and photography." They noted the "lean narrative style that builds momentum with deft pacing and layering of personal and contextual details," and the "use of different visual techniques to convey in a metaphorical way the emotional inner turmoil of the children." The judges applauded the piece for "highlighting the critical importance of cross-cultural sensitivity in trauma therapy" and for "centering Yazidi agency and resilience" in the "portrayal of Kizilhan's Transcultural approach." They also noted that "the combined impact of the text's delicately worded final paragraphs and the honesty of the devastating black and white portraits leave the reader haunted, not only by the shattered identities of these children, but by our own moral failings."

Honorable mentions went to The Missoulian (Lucy Tompkins, reporter; Seaborn Larson, reporter; Cameron Evans, reporter; Gwen Florio, city editor; Tommy Martino, photographer; and Kathy Best, executive editor.); NPR News (Deborah Amos, correspondent; Jacobia Dahm, photographer; Axel Öberg, photographer; Alex Leff, editor; Hannah Bloch, editor; Larry Kaplow, editor; Michal May, producer; Emily Bogle; photo editor; and Claire Harbage, photo editor); and ProPublica Illinois in collaboration with the Chicago Tribune (Jodi S. Cohen, reporter; Lakeidra Chavis, reporter, ProPublica Illinois; Jennifer Smith Richards, reporter, Chicago Tribune.)
The Missoulian received an honorable mention for "Troubled kids, troubled system," a hard-hitting investigation into residential schools for at-risk children across the state of Montana. Judges commended the "depth of reporting" and "incredible commitment on the part of a small newsroom to revisit a persistent problem concerning the on-going, unrelenting abuse of children despite claims that it had been addressed years earlier."
NPR News received an honorable mention for "Syria Torture Survivors Seek Justice," a series of stories which focus on those speaking out to bring justice in European courts for a regime accused of war crimes. Judges called the series "a case study in thorough, humane, and complete reporting." They applauded Amos for "swiftly and skillfully relating the background and current situation of each person she profiles, describing but not lingering on the traumatic situations they have endured, and then focusing on their resilience and the action to which their personal histories have spurred them."
ProPublica Illinois in collaboration with the Chicago Tribune, received an honorable mention for "The Quiet Rooms," an investigation into the violation of a decades-old Illinois law meant to protect students from being physically restrained or locked away in stark rooms as punishment. Judges described "The Quiet Rooms" as "a tour de force of investigative reporting and accountability journalism." They called it "exhaustive," "fair," and "outstanding from all angles," applauding the "use of testimony from the protagonists in seclusion" and "situating the issue in both a state context and broader national context." They noted the "intimate yet unsentimental photo and video portraits of children that add beautiful visual grounding in their humanity and essential kindness," and underscored the tremendous impact the series had on both a state and federal level.
The 2020 winning teams and honorable mentions will be recognized at a public ceremony and winners' roundtable later this Fall at the Columbia Journalism School in New York City.
AP "In Opioids Wake"; Frontline, "The Last Survivors"; Mother Jones, "When Your Rape Doesn't Count"; New York Times, "Inside Syria's Secret Torture Prisons"; NPR, "Life After ISIS, The Struggle and Survival of Yazidis"; Reveal, "Five Years on Nauru"; STAT, "Their baby died during his nap. Then medical bureaucrats deepened the parents' anguish."
The jury combines journalists, educators and mental health professionals.

Final Judges:
Ken Armstrong, senior reporter, ProPublica and 2016 Dart Award winner; Ellis Cose, writer and author; Donna DeCesare, Professor of Journalism, University of Texas at Austin; Candice Monson, Ph.D. clinical psychologist, Professor of Psychology, Ryerson University and President-elect, International Society for Traumatic Stress Studies.
First Round Judges:
Erin Alberty, reporter, The Salt Lake Tribune, and 2017 Dart Award winner; Ted Alcorn, freelance journalist; Lisa Armstrong, Tow Professor, Craig Newmark Graduate School of Journalism, CUNY; Samantha Broun, radio and multimedia producer, Managing Editor, Transom.org and 2017 Dart Award winner; Gigi Douban, News Director, WBHM Alabama; Susan Kaplan, freelance journalist; Meg Kissinger, Joan Konner Visiting Professor, Columbia Journalism School; Nour Malas, reporter, The Wall Street Journal; Pete Nickeas, reporter, Chicago Tribune; Brian Palmer, freelance journalist; Eilís Quinn, Specialized Reporter, Eye on the Arctic, Radio Canada International and 2019 Dart Award honorable mention; Miriam Sitz, senior news and web editor, Architectural Record; Brandon Stahl, investigative reporter, KARE-TV Minneapolis and 2019 Dart Award honorable mention; Richard Webster, freelance journalist and 2019 Dart Award winner; Kelly Whalen, senior multimedia producer, KQED.