2022 Dart Award Winners Announced
May 5, 2022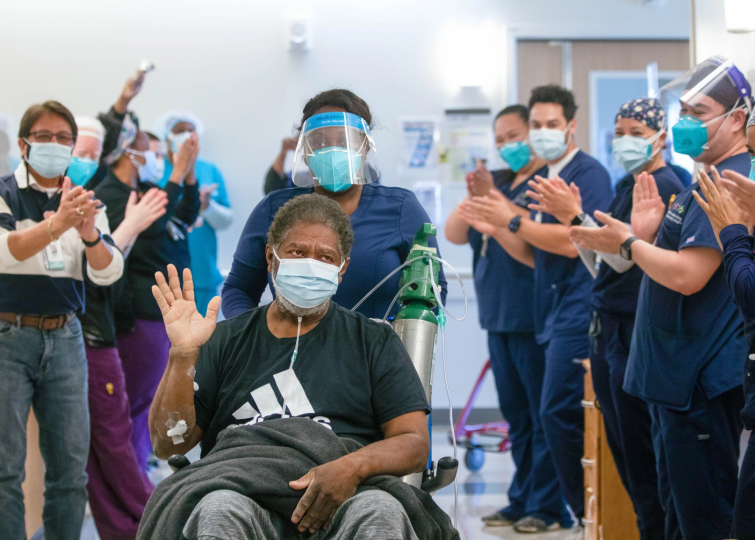 We are pleased to announce the winners of the 28th annual Dart Awards for Excellence in Coverage of Trauma: The Atavist and The Los Angeles Times. Honorable Mentions went to NPR, The Outlaw Ocean Project and Vanity Fair.
The annual Dart Awards recognize outstanding reporting in all media that portrays traumatic events and their aftermath with accuracy, insight and sensitivity while illuminating the effects of violence and tragedy on victims' lives. By tradition the Dart Award is a team prize, recognizing that in-depth coverage of trauma requires an exceptional commitment by the entire news organization.
"The 2022 Dart Award honorees all illuminate trauma as a shared experience, portraying communities bound together by grief, outrage and a quest for justice," said Bruce Shapiro, the Dart Center's executive director. "While the issues involved vary – COVID-19, police violence, forced migration and disappearances, attacks on journalists themselves – all of this year's honorees show exceptional commitment to the voices of survivors and their complex, varied and often brave trajectories."
The 2022 winners and honorable mentions will be recognized on the evening of Thursday, September 29, 2022.
The Atavist received the Dart Award for "A Feast for Lost Souls" (Team: Annelise Jolley, Writer; Zahara Gómez Lucini, Photographer/Videographer; Lenz Claure; Videographer; and Seyward Darby, Editor-in-Chief). The piece tells the story of a woman-led collective of trackers searching for the remains of their loved ones — The Disappeared of Mexico — and how these survivors live with loss through incredible action.
The judges described "A Feast for Lost Souls" as a "deeply moving piece" that "stirs our collective empathy" and "gives voice to the unspeakable." They praised writer Annelise Jolley and photographer Zahara Gómez Lucini for "letting their subjects grieve and breathe in their own time" and for providing the reader with a "real connection to their pain." They applauded the team's "exquisite attention to even the smallest of details," and for respectfully shining a light on these "resilient, brilliant women" who possess "so much agency in the face of such devastation." 
The Los Angeles Times received the Dart Award for "Disease, Inequity and Resilience in South L.A." (Team: Joe Mozingo; Projects Reporter; Francine Orr, Staff Photographer; Hector Becerra, Deputy Managing Editor; and Robert St. John, Senior Photo Editor). The package portrays the ravages of the pandemic in South Los Angeles, a hotspot of COVID-19 deaths during the Delta surge. 
The judging panel commended the reporting team for shining a light on "compounding tragedies and unfairnesses," and putting together a "riveting package" of "love and loss in the face of adversity." They praised Joe Mozingo for the "depth" of his reporting, and for "refusing to describe his subjects as 'victims,'" instead portraying them "as warriors who are fighting hard battles, whether it's against the ravages of COVID-19 or structural racism." They hailed the "compassion, care and visual power" of Francine Orr's photography, saying it's "clear how hard the reporting duo worked to gain the trust of the hospitals and their sources," depicting "heroes of stories that are about survival."
Each winning team will receive a $5,000 cash prize.
Honorable mentions, carrying no cash award, went to NPR, The Outlaw Ocean Project and Vanity Fair.
NPR received an honorable mention for "A Damn Paper," the first episode of the Embedded podcast that documents the human stories behind the 2018 shooting at the Capital Gazette newsroom in Annapolis, Maryland (Team: Chris Benderev, Host/Reporter/Producer; Kelly McEvers, Show Host; Alison MacAdam, Editor; Lisa Pollak, Contributing Editor; Rhaina Cohen, Producer; Liana Simstrom, Supervising Producer; Nicole Beemsterboer, Executive Producer; Anya Grundmann, Senior Vice President of Programming).
Judges called the episode "a masterpiece of trauma-informed journalism" that "cuts right to the heart," helping listeners "understand the real impact of violence directed at this profession and at the democratic institution." They praised the team's "persistent, careful and caring touch" alongside its "straightforward, unblinking approach," "from the reporting to the language choices to the structure to the ways it demystifies local news." They praised the team for "creating space for the staff to have agency and nuance in the telling of their own stories," and said, quite simply, "this story is what trauma is all about."
The Outlaw Ocean Project received an honorable mention for "The Secretive Prisons that Keep Migrants Out of Europe," an investigation and multimedia project that examines the European Union's shadow immigration system that captures migrants arriving from Africa, and sends them to brutal detention centers run by militias in Libya (Team: Ian Urbina, Director; Mea Dols de Jong, Documentary Filmmaker and Reporter; Joe Galvin, OSINT Editor; Joe Sexton, Senior Editor; Pierre Kattar, Videographer and Photographer; Ed Ou, Cinematographer).
Judged described this project as "an incredible, daring feat of journalism" which took us "to the heart of a huge policy issue," "uncovering the details of abuse and holding authorities to account." They praised the team for its "vivid precision of detail" in painting a "full picture" of Candé's life, "his hopes and dreams" and "who he was outside of the atrocities he endured." They commended the reporting team for "zeroing in on a governmental entity that can do violence to so many people" – calling the project "heartbreaking and damning for the European Union" – while zooming out to "the climate migration crisis, one of the biggest stories of our time."
Vanity Fair received an honorable mention for "They Were Sons," in which 15 surviving mothers tell stories of their sons, who were all killed at the hands of police (Team: Rita Omokha, Writer; Claire Landsbaum, Senior Editor; Miriam Elder, Executive Editor; Katherine Commisso, Senior Line Editor; Rachel Freeman, Line Editor; Tara Johnson, Visuals Director; Lauren Jones, Senior Visuals Editor; Allison Schaller, Visuals Editor; Madison Reid, Associate Visuals Editor; Jaime Archer, Web Producer; Robert Walsh and Simon Brennan, Legal Editors).
Judges praised "They Were Sons" for painting "a full picture of the men who died and what it means to lose them," and for showing the reader the "human shaped holes in the lives of their mothers." They called the "powerful, first-person storytelling" "unfiltered and unvarnished," and praised its ability to "capture pride and pain at the same time," providing a "sense of all that lingers for families after the headlines and social media outrage passes." They applauded Rita Omokha's "self-effacement and courage," calling her work "a profound exercise of journalistic responsibility" and "an act of refusal of the easy reporting path."
The Dart Awards, established in 1994, are administered by the Dart Center for Journalism and Trauma, a project of the Columbia Journalism School. The Dart Awards are a team prize, recognizing that presenting in-depth journalism on these challenging subjects requires a newsroom-wide commitment. The Dart Awards consider entries from across the media spectrum, including newspaper, radio, online, multimedia, film and video.
Antica Productions and TVO, "Captive"; CBS News, "Combating the US Military's Silent Epidemic"; Des Moines Register, "Inside Covid's Siege"; Miami Herald and ProPublica, "Birth and Betrayal"; ProPublica and the New York Times Magazine, "Lost Inside"; Univision News Digital, "George Floyd: A Community Leader"; and The Washington Post, "Sex-trafficked Kids Are Crime Victims"
The jury combines journalists, survivors, educators and mental health professionals.
Laila Al-Arian, executive producer, Fault Lines, Al Jazeera English; Samantha Broun, audio journalist and 2017 Dart Award winner; Jessica Bruder, journalist and author; Rachel Dissell, journalist, 2008 and 2020 Dart Award winner; Brian Palmer, multimedia journalist; Marit Sijbrandij, PhD, Clinical Psychology Professor, Vrije Universiteit Amsterdam and Incoming President-Elect, International Society for Traumatic Stress Studies.
First Round Judges: 
Lisa Armstrong, journalist and Associate Dean, Berkeley Graduate School of Journalism; Melissa Bailey, freelance journalist; Lisa Cohen, filmmaker, TV producer and Director of Prizes, duPont Awards; Renee Feltz, producer, Democracy Now; Adriana Gallardo, engagement reporter, ProPublica; Kyle Hopkins, special projects editor, Anchorage Daily News; Susan Kaplan, broadcast journalist; Lisa Krantz, staff photographer, San Antonio Express News;
 Meg Martin, editor and audio producer; Judith Matloff, journalist and author; Naseem Miller, senior health editor, Harvard Kennedy School's Journalist Resource; Ben Montgomery, enterprise reporter, Tampa Bay Times; Peter Nickeas, senior writer, policing, CNN; Maya Rao, race and immigration reporter, Star Tribune; Sky Dylan Robbins, producer, journalist, and executive director, The Video Consortium; Maryam Saleh, investigative editor, Reveal;
 Andrea Simakis, journalist; Brandon Stahl, investigative reporter, KARE-TV Minneapolis; Saidu Tejan Thomas Jr, host, Resistance podcast; Raghuram Vadarevu, digital storytelling editor for global investigations, Associated Press.