2023 Early Childhood Reporting Fellowship: Latin America
February 13, 2023
The Dart Center's virtual Fellowship for journalists in Latin America is focused on illuminating the effects of inequality on the growth, development and wellbeing of young children.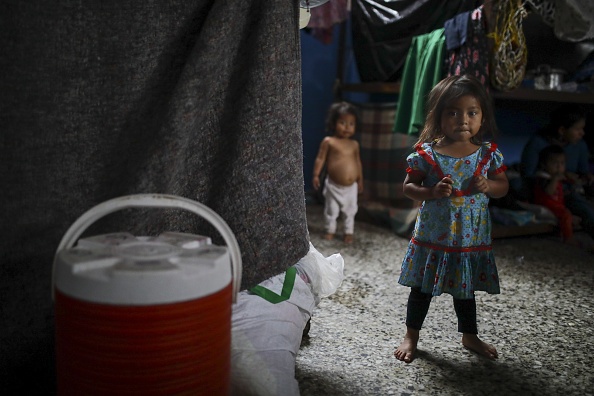 Para leer esta página en Español, haga clic aquí.
Inequality, already a persistent problem across Brazil, has only increased over the last three years with the Covid-19 pandemic. Inequality affects the health, education, food security and social and emotional well being of children, families and whole communities. It's a driving force for migration and is intimately connected to gender, poverty, injustice, and life prospects. Children and their caregivers are at the epicenter of this crisis, but rarely the main focus of media coverage. 
The Early Childhood Reporting Fellowship: Latin America program will focus on the ways early experience affects the development of children, at a time when their brains are most malleable. In many areas of the country, children are subject to a series of stressful situations, from malnutrition to political instability, inequality and racism. And, of course, the global pandemic has highlighted widespread inequalities among populations and disrupted basic health care and education for millions of children.
We are looking for projects that explore these – and other – circumstances that affect early childhood development, with a focus on the policies and situations that lead to adverse experiences, as well as possible solutions. The 2023 program will support 6 journalists in Latin America (working in print, online, audio, video and multimedia) with reporting grants, training, mentoring and continuing education to deepen their expertise. The fellowship will run from May to November 2023 – ending with a publication project.
Reporters and freelancers are all invited to apply.
Applicants must be able to demonstrate that their project will have a likely outlet for publication or broadcast. Applications must focus on children age six or younger and/or the wellbeing of caregivers to be given serious consideration. Each Fellow will be awarded $1,500 to use towards reporting a story or project. In addition, Fellows will also be assigned an experienced project coach and convene for monthly webinars featuring experts in the fields of science, education and public health. Webinars will be scheduled with varying time zones in mind – although some fellows will need to attend quite early or late in the day.  
Collaborative projects between more than one journalist will not be considered.
ELIGIBILITY CRITERIA
Any professional journalist living and working in Latin America who has a demonstrated interest in reporting on young children and their caregivers

Applicants must propose a project about young children and/or caregivers that can be completed and scheduled for publication or broadcast by November 15, 2023

Applicants must be fluent in Spanish 

Applicants must have in mind a media outlet for the project – either as a staff writer or freelancer – and a substantiated reason to think the outlet is a likely publishing or broadcast partner.

Applicants must agree to attend at least four monthly webinars (out of six) during the fellowship period and agree to stay in regular contact with their story coach
APPLICATION INFORMATION
The application deadline is March 20, 2023 at 11:59 pm EST.

A committee will review applications, and applicants will be notified with a decision by April 14, 2023

The Fellowship will officially begin with a webinar on May 15, 2023
Fellowship Faculty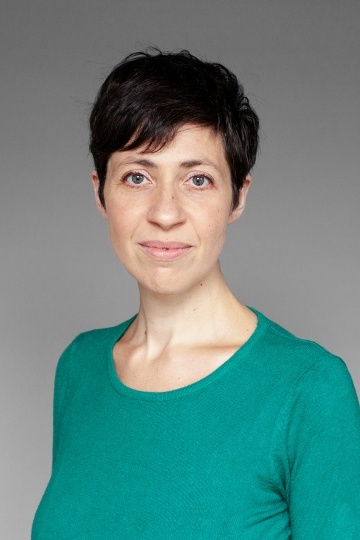 The Latin America Early Childhood Reporting Fellowship will be led by Irene Caselli, who will also serve as a story coach for the Global and Latin America fellowships. Caselli is a multimedia reporter and writer, with two decades of experience in radio, TV and print, now focusing on early childhood, reproductive rights, and carers. She is also a senior advisor for The Early Childhood Reporting Initiative at the Dart Center.
 
For a decade, Caselli was a foreign correspondent in Latin America, reporting for the BBC, The Washington Post, The Guardian, The New York Times and others. In 2019, she started covering early childhood for The Correspondent. In January 2021, she launched her own newsletter, The First 1,000 Days, where she continues her writing about the first 1,000 days, the foundational period of our lives that is too often overlooked, partly influenced by her experience as the mother of Lorenzo and León.

She published a chapter in "Unbias the News," a book about how to make journalism more diverse. She produced a documentary on women's football and gender inequality, and one of her short films on the same subject received a prize for collaborative journalism.

Caselli has been awarded fellowships by the International Women's Media Foundation, the European Journalism Centre and the Solutions Journalism Network. She speaks six languages (English, Italian, Spanish, German, French, Portuguese), and is now learning Greek.

This Fellowship program is part of "The Early Childhood Reporting Initiative: Covering Trauma, Resilience and the Developing Brain," a multi-year Dart Center training program to improve news coverage of early childhood development around the world. This initiative has been underwritten by the Maria Cecilia Souto Vidigal Foundation (Brazil), the Bernard van Leer Foundation (Netherlands) and The Two Lilies Fund (United States).