2023 Ochberg Fellowship Guidelines and Application
January 26, 2023
Apply Now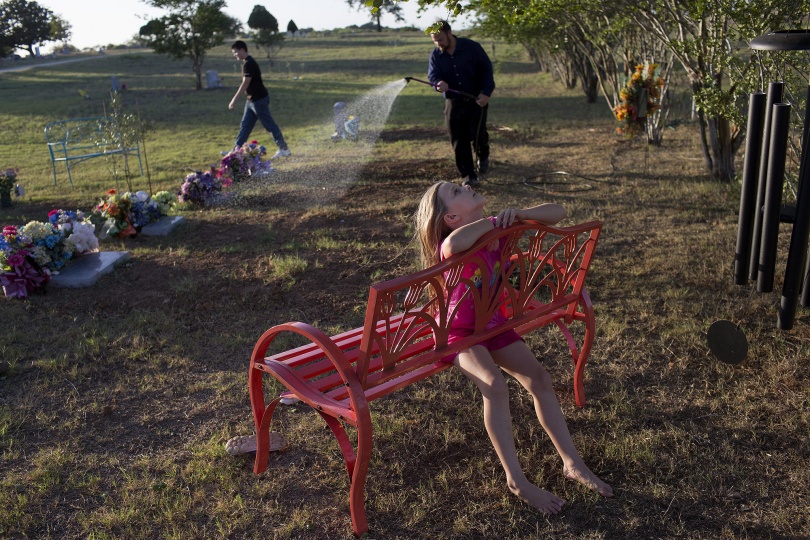 FELLOWSHIP GUIDELINES
The Dart Center Ochberg Fellowship is a unique seminar program for senior and mid-career journalists who wish to deepen their knowledge of emotional trauma and psychological injury, and improve reporting on violence, conflict and tragedy.
Reporting responsibly and credibly on traumatic events — on street crime and family violence, natural disasters and accidents, war and genocide, pandemic and social upheaval — is a major challenge. Since 1999 the Dart Center for Journalism and Trauma, a project of the Columbia University Graduate School of Journalism, has brought together outstanding journalists from around the world to explore critical issues around news coverage of violence, trauma and tragedy.
Fellows attend an intensive weeklong program of seminars held at Columbia University in New York City. Program activities include briefings by prominent interdisciplinary experts in the trauma and mental health fields; conversations with journalist colleagues on issues of ethics, craft and practice, and a variety of other opportunities for intellectual engagement and peer learning.
The Fellowship is led by a core faculty of prominent journalists and mental health professionals from the Dart Center, along with visiting faculty. Past faculty have included:
Judith Lewis Herman, M.D., Clinical Professor of Psychiatry, Harvard Medical School and author of Trauma and Recovery
Bessel van der Kolk, M.D., Psychiatrist, Researcher and Author of The Body Keeps Score
Jonathan Shay, M.D. Ph.D., Clinical Psychiatrist, MacArthur Fellow and author of Achilles in Vietnam and Odysseus in America.
Jelani Cobb, Ph.D., Dean of Columbia Journalism School, and Staff Writer, The New Yorker
Chicago "violence interrupter" Eddie Bocanegra with Alex Kotlowitz, producer of the documentary film "The Interrupters" and author, There Are No Children Here.
Karestan Koenen, Ph.D., Associate Professor, Department of Epidemiology, Mailman School of Public Health, Columbia University
Jessica Stern, author of Terror in the Name of God: Why Religious Militants Kill and Denial: A Memoir of Terror
Steven Southwick, M.D., Glenn H. Greenberg Professor of Psychiatry, Yale School of Medicine and co-author, Resilience: The Science of Mastering Life's Greatest Challenges
The Fellowship was established in 1999 by the Dart Center in partnership with the International Society for Traumatic Stress Studies. The fellowship is named in honor of Frank Ochberg, M.D., a pioneer in the study of trauma. The Ochberg Fellowship covers roundtrip travel, 7 nights of lodging, meals and expenses directly related to participation such as ground transportation and travel insurance. The program does not cover health insurance, additional nights of lodging beyond the Fellowship's duration or ground transportation in fellows' home cities.
The Fellowship program will be held July 21-27, 2023 at Columbia University in New York City. In the event that public health conditions require us to cancel the program, all selected fellows for 2023 will be deferred to 2024.
———
ELIGIBILITY
The Ochberg Fellowships are open to outstanding journalists from any part of the world (with at least five years of professional journalism experience) working across all media. Past Fellows have ranged from small-town and regional general-assignment and crime reporters to war photographers and foreign correspondents for international news organizations. Both staff journalists and freelancers are welcome to apply. Applicants' work must demonstrate journalistic excellence and a strong track record of covering trauma and its impact on individuals, families or communities.
The Fellowship is open to print, broadcast and digital reporters, photographers, editors and producers with at least five years of professional journalism experience. Approximately half of the Fellows will be based in North America, with the balance drawn from Latin America, Europe, the Asia Pacific region, Africa and the Middle East.
All fellowship seminars are conducted in English. Fellows must be fluent in spoken English to participate in the program.
———
APPLICATION REQUIREMENTS
To apply for the Ochberg Fellowship, you must create a free account on Submittable. Please apply using Submittable here.
In order to submit a completed application, you will need:
Resume/CV
Letter of interest (Your letter should discuss your work as a journalist, your experiences covering violence and trauma, challenges you've encountered or particular events or experiences that have informed your outlook and/or professional trajectory, and what you hope to take away from the fellowship.) [No more than 2 pages]
Two relevant work samples (Work samples must have been published or broadcast within the last 24 months by a professional news outlet [no personal websites]. If your work samples are in a language other than English, please submit two sets  – one in the original language and another in English translation. For non-English audio, video or multimedia, you may submit a translated transcript.)
Two letters of recommendation (You will be asked to provide an email address for each of your recommenders and they will be contacted directly by Submittable to submit their recommendation for your application. Recommendation letters can be submitted by March 8 the latest.)
———
APPLICATION DEADLINE AND DETAILS
The application deadline is March 1, 2023 at 11:59pm EST. 
The Fellowship program will be held July 21-27, 2023, at Columbia University in New York City. If public health conditions require us to cancel the program, all fellows selected for 2023 will be deferred to 2024.
All individuals selected for the 2023 Ochberg Fellowship will be required to be vaccinated and boosted. Please attest that if selected you fulfill this requirement. 
———
SELECTION CRITERIA

Applications are reviewed by a judging committee comprised of Dart Center staff, Fellowship faculty and past Fellows. Selection is not based on any single factor. Judges' consider a variety of factors, with an emphasis on whether applicants:
Demonstrate consistent and thoughtful journalistic engagement with issues of violence, conflict, tragedy and their aftermath;
Have demonstrated journalistic excellence and leadership in their journalism careers;
Will likely benefit personally and professionally from the Fellowship experience and contribute meaningfully to the program and fellows cohort.
Other considerations may include geographic and other diversity, and overall group composition.
The judging committee comprised of journalists, trauma clinicians and issue experts will review applications and select 12-14 fellows for 2023. Selected fellows will be notified by Submittable.

———
ALUMNI TESTIMONIALS

Alumni of the program describe their Ochberg Fellowship experiences: 
"The Ochberg Fellowship is one of the most meaningful experiences in my life as a journalist. It gave me great insight, not only about myself in the field but also about my interaction with my sources. Most significantly, it is has given me ideas about how to model journalism in relation to crisis and violence reporting, and God knows, there is a lot of that going on in the world."— Abubakar Ibrahim, 2018 fellow
"After years of covering narco-violence as an editor in Mexico and after being attacked by drug cartels for our coverage, I did not understand the concept of trauma and its effects until I participated in the Ochberg fellowship. As I began training other journalists on security issues, understanding trauma allowed me to develop psychological care as a key component of any safety protocol. The fellowship was one of the most enriching and stimulating experiences of my career. It was a week that challenged our intellects and liberated our emotions beyond anything I had ever experienced." — Javier Garza, 2013 fellow
"The fellowship really helped me change the way I approach all my storytelling and also gave me access to a whole new global tribe of people who care about the world and the journalism that we do. It's a gamechanger." — Dhruti Shah, 2015 fellow
"The Dart Center introduced me to a number of professionals and colleagues who led me to rethink the way I was interviewing and approaching trauma survivors, and how I was writing and editing news stories related to these issues. I learned new interviewing techniques and different approaches to avoid re-victimizing people, which changed completely the narrative I was using. When my team had to go out in pursuit of testimonies after the devastating impact of Hurricane Maria in Puerto Rico, I ensured that they were aware of them in order to handle one of the most difficult pieces of coverage in the island's history." — Maria Arce, 2012 fellow
A list of all Fellows since 1999 can be found here.
---
QUESTIONS
Please direct any queries to [email protected].
For any Submittable technical issues: https://www.submittable.com/help/submitter/