Announcing the 2023 Latin America Early Childhood Reporting Fellows
May 10, 2023
The Dart Center for Journalism and Trauma is pleased to announce the recipients of the 2023 Latin America Early Childhood Reporting Fellowship.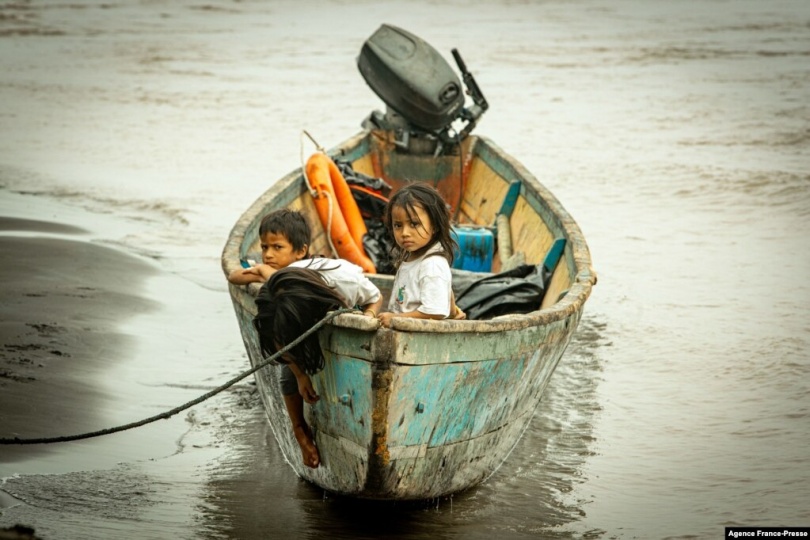 To read this in Spanish, click here.
The Dart Center for Journalism and Trauma has announced the recipients of its 2023 Latin America Early Childhood Reporting Fellowship. The program will support six journalists from Latin America to undertake projects at the intersection of young children and inequality in health, education, housing, food security and social and emotional well being, as well as the effects on caregivers.
Fellows will report stories on the challenges facing young children of domestic workers in Argentina, access to preschool for migrant children crossing daily from Venezuela to Brazil, the creation of child-friendly spaces in areas with high concentrations of violence in Ecuador and the experiences of children with cleft palates in Bolivia.
"Young children across Latin America today contend with escalating adversity — whether from pandemic, economic inequality, violence. The extraordinary journalists chosen for the Dart Center's Latin America Early Childhood Reporting program are deeply committed to illuminating these critical issues, producing reporting that makes a difference across the region," said Bruce Shapiro, the Dart Center's executive director.
The fellowship, which runs from May to November 2023, is led by Irene Caselli, independent journalist and lead of the Dart Center's Early Childhood Journalism Initiative.
Fellows will receive a stipend of $1,500 USD along with coaching and mentorship by a senior journalist. Fellows will also attend monthly webinars with Latin American and international experts in the fields of science, education, public health and journalism.
This Fellowship is part of the Early Childhood Journalism Initiative, a multi-year Dart Center training program to improve news coverage of early childhood development around the world. The Fellowship has been made possible by generous grants from the Bernard van Leer Foundation (Netherlands), the Maria Cecilia Souto Vidigal Foundation (Brazil), and The Two Lilies Fund (United States).
Below are the six fellows and brief descriptions of their projects: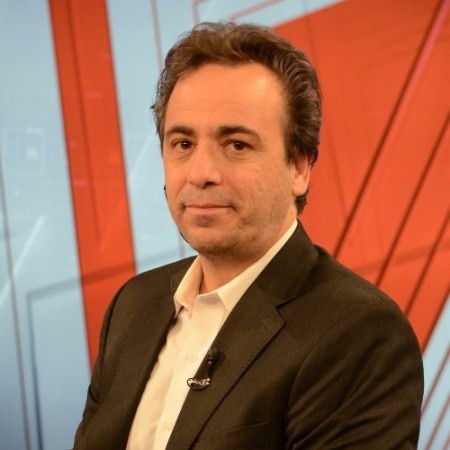 Ricardo Braginski (Argentina) is a journalist and editor of Clarín newspaper in Argentina. He has been covering education for more than 10 years in the newspaper and as a host and columnist in two radio programs (CNN Radio and Continental). He obtained the First Prize in the "Premios ADEPA al Periodismo" in the category Education (2017) and to the Journalistic Trajectory of the University of Buenos Aires (2018). He has a degree in Communication Sciences from the University of Buenos Aires, was a fellow at the University of Michigan, and has an MBA from UADE (Argentine University of Enterprise).
Project: Early education plays a relevant role in the development of key cognitive and social skills, according to neurosciences. Over the last 20 years, enrollment in kindergartens in Argentina has grown by 66.9% and now 3 out of 4 children between the ages of 3 and 5 attend kindergarten. But inequality is growing and, to a great extent, kindergartens become formative places mostly depending on the social sector to which the child's family belongs. The project seeks to clarify the advantages of going to kindergarten, using scientific evidence, to examine how much enrollment varies across different parts of the country and to offer possible solutions from specialists in public policies to reduce inequalities.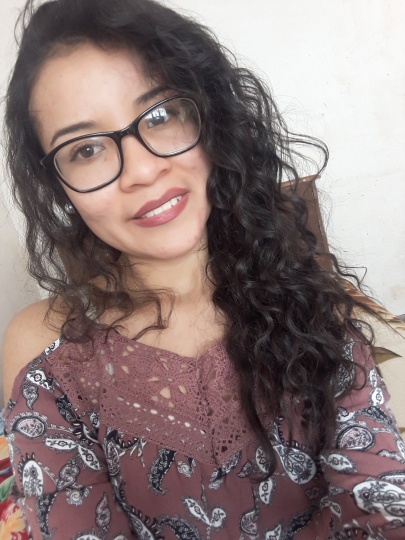 Rocio Karla Corrales Olivera (Bolivia) is a social communicator and story collector. She is 26 years old. She was a fellow of the Climate Tracker program, training in climate journalism, and of Cosecha Roja, to tell stories about Afro-Bolivian women in the Feminismo Futuro program. She currently works for the digital newspaper Muy Waso, with a focus on human rights and environmental issues.
Project: To investigate the impacts of poverty and malnutrition on children born with cleft lip and/or cleft palate in Bolivia. In addition to investigating the tangible risks, the project will also explore the stigma and lack of information and care for the children and their families.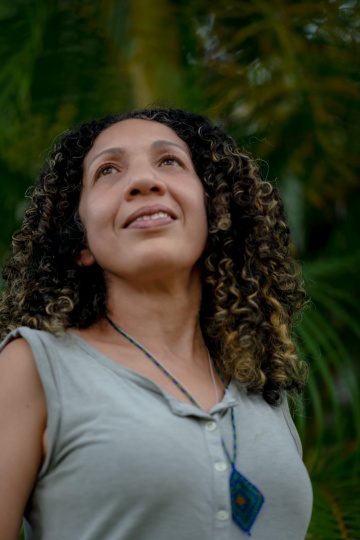 Morelia Morillo (Venezuela) is a freelance journalist, with a master's degree in Society and Border. She lives and works on the Venezuelan-Brazilian border, in the middle of the shared Amazon, where she watches and tells the dynamics of this indigenous territory, which contains protected nature, a binational border and has turned into a survival space for many Venezuelans fleeing the crisis.
Project: To observe and analyze the journey that Venezuelan children of preschool age have to do daily, crossing the border into Brazil to attend preschool. This is due to the current crisis in Venezuela, which has severely affected educational centers and their teachers.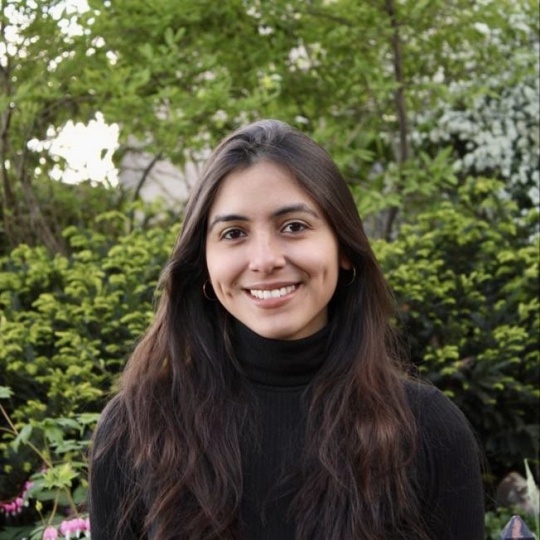 Coral del Mar Murphy Marcos (Puerto Rico)
 is a journalist from Manatí, Puerto Rico, currently living in New York City. Murphy Marcos has written about Puerto Rico for publications such as 
The New York Times
, 
The Guardian
, 
El País
, 
Esquire
 and others. Previously, she worked for USA Today and National Public Radio.
Project: To investigate how the exodus of pediatricians from Puerto Rico following the economic crisis has left the island's children at risk of declining medical treatment in the short and long term. Low salaries and a lack of jobs in Puerto Rico have made the United States an ideal destination for pediatricians, who can easily travel to the country because they are U.S. citizens. But children in Puerto Rico are left with fewer options and longer waiting times to receive adequate medical services.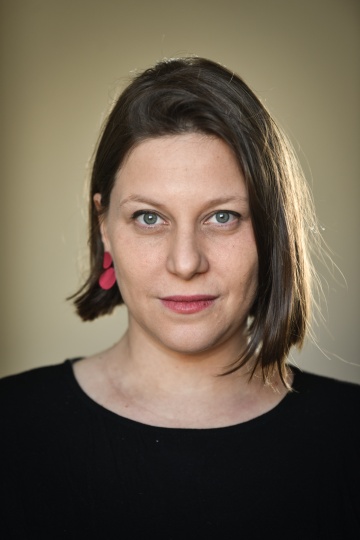 Natalí Schejtman (Argentina) is a journalist and researcher in media, culture and technology. In 2021, she covered the effects of the pandemic on the care crisis for elDiarioAR. In 2022, she launched the column Un Trabajo Extraordinario (An Extraordinary Job) on motherhood, fatherhood and parenting.
Project: ​To produce a series of chronicles about the children of domestic workers. These are women who generally belong to vulnerable sectors and deal with raising their own children, often at a distance, while working as caregivers with children of wealthier families.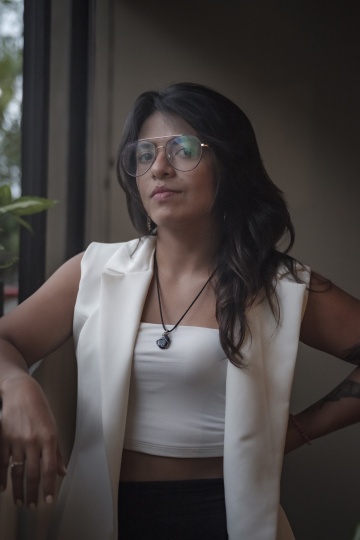 Jessica Zambrano Alvarado (Ecuador) 
is an Ecuadorian journalist. She has a master's degree in Digital Journalism from Casa Grande University. She is co-founder of Indómita Media, an online platform. She works as a university professor at Universidad de las Artes. She is an urban cyclist in Guayaquil. She worked for seven years as a reporter and editor of the Art and Culture section of El Telegrafo newspaper. She edited the cultural supplement Cartón Piedra, where she produced the 68-page edition.
Project: During the last 32 years, a policy of urban regeneration has been implemented in Guayaquil, Ecuador's largest city, transforming the city's public spaces in favor of privatized areas, with closed parks and the reduction of cultural activities in areas that see high concentrations of crime and violence, where even gangs of children operate. By looking at concrete cases of public and community spaces, the project will show how much urban policies can contribute to eliminating violence and creating a context where children can have alternatives for the future.
Fellowship Director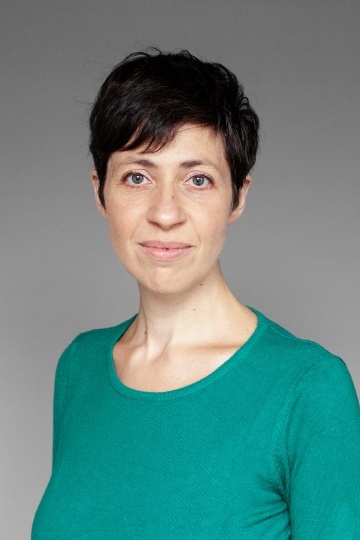 The Latin America Early Childhood Reporting Fellowship will be led by 
Irene Caselli
, who will also serve as a story coach for the Global and Latin America fellowships. Caselli is a multimedia reporter and writer, with two decades of experience in radio, TV and print, now focusing on early childhood, reproductive rights, and carers. She is also a senior advisor for The Early Childhood Reporting Initiative at the Dart Center.
For a decade, Caselli was a foreign correspondent in Latin America, reporting for the BBC, The Washington Post, The Guardian, The New York Times and others. In 2019, she started covering early childhood for The Correspondent. In January 2021, she launched her own newsletter, The First 1,000 Days, where she continues her writing about the first 1,000 days, the foundational period of our lives that is too often overlooked, partly influenced by her experience as the mother of Lorenzo and León.

She published a chapter in "Unbias the News," a book about how to make journalism more diverse. She produced a documentary on women's football and gender inequality, and one of her short films on the same subject received a prize for collaborative journalism.

Caselli has been awarded fellowships by the International Women's Media Foundation, the European Journalism Centre and the Solutions Journalism Network. She speaks six languages (English, Italian, Spanish, German, French, Portuguese), and is now learning Greek.

This Fellowship program is part of the Early Childhood Journalism Initiative, a multi-year Dart Center training program to improve news coverage of early childhood development around the world. This initiative has been underwritten by the Maria Cecilia Souto Vidigal Foundation (Brazil), the Bernard van Leer Foundation (Netherlands) and The Two Lilies Fund (United States).