Announcing New Programs Supported by Google News Initiative Asia
December 21, 2021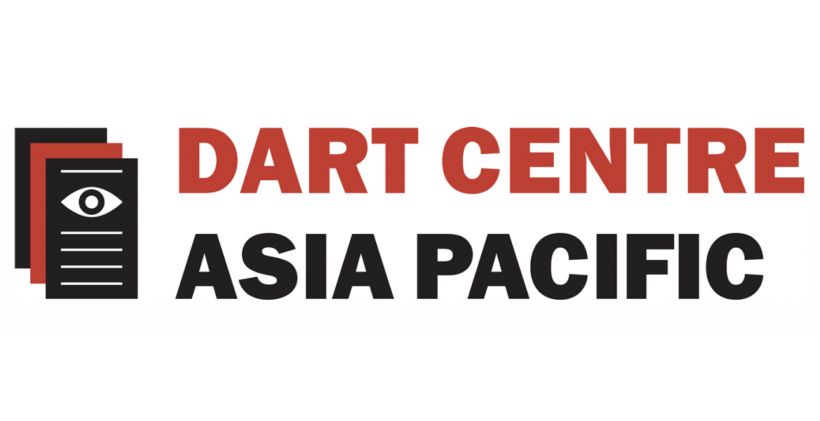 Dart Centre Asia Pacific (DCAP) is delighted to announce several programs supported by Google News Initiative Asia (GNI) for 2021-2022.
These programs include an Australian First Nations Journalists' Program consisting of Indigenous-led journalists retreats bringing together Dart-informed techniques for trauma reporting, combined with Indigenous knowledge of social and emotional wellbeing. This program also includes support for an ongoing Indigenous mentor. This project builds on a Dart Asia Pacific inaugural trauma and journalism program with Indigenous journalists in 2018.  Warlpiri woman and DCAP board director Rachael Hocking said: 
"First Nations people working in the media deliver nuanced, culturally appropriate and complex stories for our communities. This important work comes with challenges both in and outside the newsroom and can lead to high levels of burn-out and stress among our peers.
This program is an important step in building solidarity among First Nations journalists, keeping us connected to our purpose, as well as building on strategies to look after ourselves and our communities when we share painful and sensitive truths."
Further, Dart will launch a program to establish an Asia Pacific Peer Support Network that aims to train alumni from the Dart Asia Pacific Fellowships to strengthen in-country and regional expertise. This network will extend collegial trauma support to other journalists in their home countries and across the region. The network will be the first of its kind across the Asia-Pacific. Amantha Perera, Dart Asia Pacific's regional co-ordinator stated that:
"A trained peer support network, with enhanced and focused skills will give us the opportunity to coalesce the strengths of Dart AsPac's existing networks to promote safer work environments for colleagues in the Asia Pacific."
DCAP will also facilitate, with GNI support, a trauma and resilience training program especially for freelance journalists, videographers and photographers who are at risk of long-term effects of trauma exposure due to increased stress, lack of organisational support and social isolation. This program will use DCAP's hybrid learning model – using self-paced e-learning followed by 'face to face' zoom sessions.
Finally, GNI have contributed to an emergency response fund to be administered for trauma related psycho-social support by Dart Asia Pacific. This resource will allow Dart to respond to the rapidly changing socio-political context in the region where journalists are under attack and significant threat.
Outgoing managing director of DCAP, Dr. Cait McMahon, who liaised with GNI on the proposals, stated that: 
"Through the generosity of GNI Asia, journalists in our region will be afforded psycho-educational support for trauma and threat that they otherwise would not have received.  Dr. Erin Smith, DCAP's current CEO will be well placed to oversee these programs, alongside Deputy DCAP CEO Kimina Lyall and the Dart team during the remainder of 2021 and 2022 and beyond.