Case Closed
How do I find him?
By Rachel Dissell and Andrea Simakis • Originally published September 29, 2019
 
After Sandi was raped, she texted her friend Terrance a picture of her beaten face with a message: "Look what your friend did to me."
Sandi had wondered if Terrance had set her up. If he knew Will, he must have known he was dangerous. 
But now, Terrance was the only one who could help her. 
She still had his number. It was the same one she'd given Detective Evans. 
Sandi sat at her kitchen counter in Mentor and punched in the digits.
Terrance answered right away. "You led me like a lamb to slaughter," she said.
"No, no, I wouldn't do that to you," Terrance replied. He said he was sorry. She wanted to believe him, but that didn't matter. She got what she needed from him.
Will's last name: Thomas.
Terrance told her something else. Will was in prison. What he'd done to Sandi, he'd done to another woman. She hung up and pulled out her tablet.  How do I find him? Where do I look?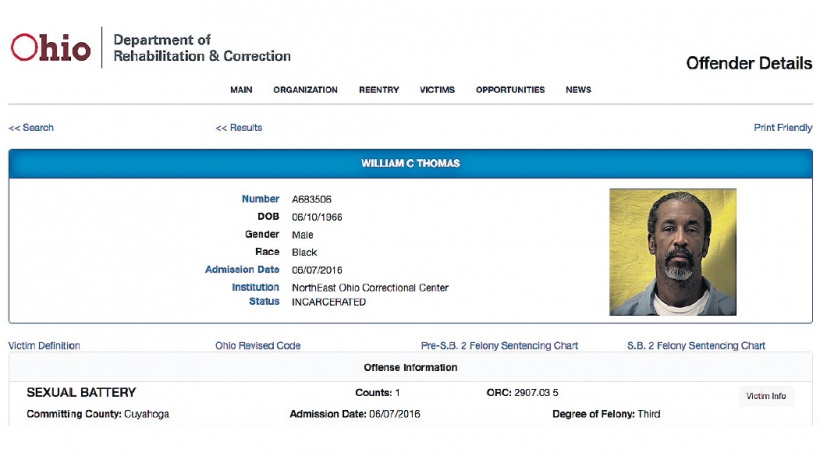 Her fingertips tapped at the screen. 
Google.
"How do I find an inmate in prison?" she typed. A site called Ohio Offender Search popped up, and she entered his name.
Last name: Thomas
First name: William
His face appeared on the right side of her screen. "Uhhhhh," she responded, as though someone had hit her in the gut. 
There he was.
Sandi's eyes locked on the prison mug shot. His graying hair. His flinty stare. The yellow background of the website flashing like a warning.
Seeing her rapist's face threatened to take her back to that day 21 months ago. Back to the basement. Stumbling naked up the stairs. The blare of her car horn. The sound of her bones buckling under his fist.
His low growl:  "You aren't going anywhere."
Slow down, Sandi told herself.
Breathe.  
Sandi willed her thoughts back into the present: April 2017.
She was at home. Safe. From where she sat, she could look through the kitchen window into her backyard, ringed by trees and lit year-round with cheery, white lights. 
Everything inside her told her to stop searching, but she needed more. Police had given up. Nobody else was going to do the digging. 
She Googled some more and found the local court website for Cuyahoga County. It listed more than 20 men named William Thomas. Young. Old. Black. White.
Her eyes scanned for a birthdate that seemed close. Someone in their 40s or 50s.
Tap.
Birthday 6/10/1966.
Tap.
This William Thomas had a case from 2015, the same year she was raped. 
Tap.
A rape case.
Tap.
Details, recorded on the court's electronic docket, were written in dense paragraphs, the letters all capitalized, a foreign language Sandi didn't totally understand.
She saw another date: 12/15/15. Had he raped another woman five months after she'd reported her rape?
She'd told Detective Evans — told her three times — this man was going to hurt someone else. Sandi could decipher this much from the records: That woman's case had put Thomas in prison, but not for long. He'd be getting out in 2019. That was less than two years. She took a deep breath and kept searching.
Tap.
Another rape. This one in 1989.
Tap.
Another rape. This one in 1987.
He'd known what he was doing from the second he'd slipped into her car. How to scare her. How to control her.
Now she knew what he meant when he leaned close, his hot breath on her face, and barked: "I'm not going back to jail for you!"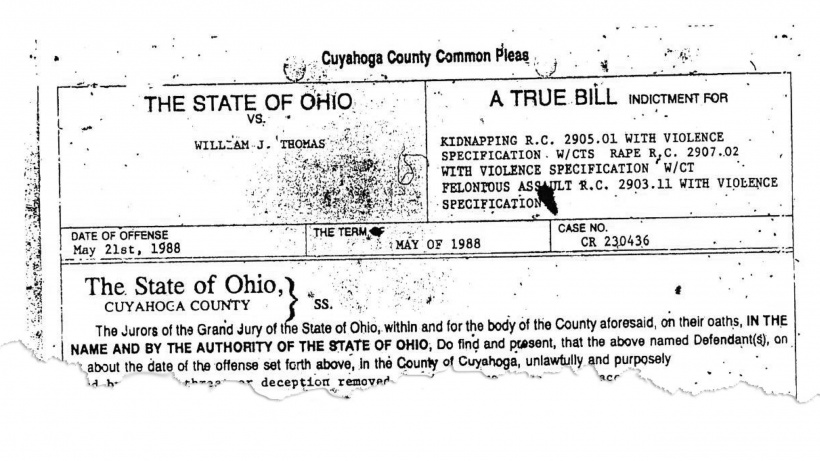 William Thomas had spent nearly half his life in prison. 
Court records show his first stint was for petty theft in 1985, soon after he dropped out of John Adams High School in 12th grade. At 20, he did six months in prison for assault and for carrying a gun. Three months after his release, he raped a 21-year-old woman.
The woman had been hanging out on her girlfriend's front porch when Thomas cruised by. They hopped into his car. Later, he dropped her friend off, took the woman to Woodhill Park and backed into a parking space. Thomas kissed her on her dimple and shoved his hands in her blouse. She asked to go home. He demanded sex. She opened the door to run. He jumped out and pinned her against the car.
"I'm going to bust your face, bitch," he said and dragged her back inside. He raped her, then said he was sorry. 
Police picked her up from a nearby phone booth. She gave them the number she'd memorized from his license plate. Officers traced it to a white house on East 114th Street, a little more than a mile from the park.
Thomas was arrested. He made bail. While he was waiting to go to trial, in May 1988, he raped another woman. He also was giving her a ride. She told police he assaulted her in a parking lot. When she tried to get away, he punched her in the face. A judge sentenced Thomas to up to 25 years in prison for the two sexual assaults.
Ohio's parole board declined to release him for decades, in part because he refused to participate in sex offender treatment programs. Some 20 years later, he was granted a parole date, but it was canceled after he sexually assaulted another inmate. 
On June 27, 2013, after serving his entire 25-year term, Thomas was released. He moved back to his mother's white house in Cleveland, into the basement where he raped Sandi in July 2015.
Sandi's search through court records didn't tell her everything. But now she knew William Thomas was a serial rapist, one who moved on to another victim soon after raping her. 
Police had the chance to stop him. But they didn't. 
Why couldn't I get them to listen to me? The guilt tore at Sandi.
She wondered about this other woman.
Who was she?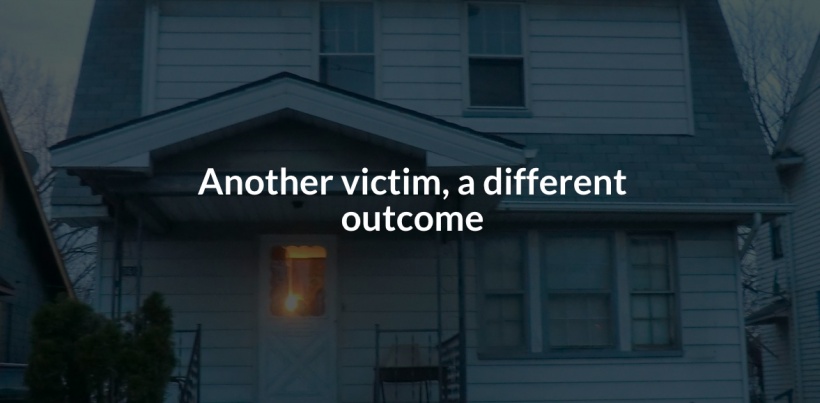 Alyssa* took a chance and sent a text message to her mom: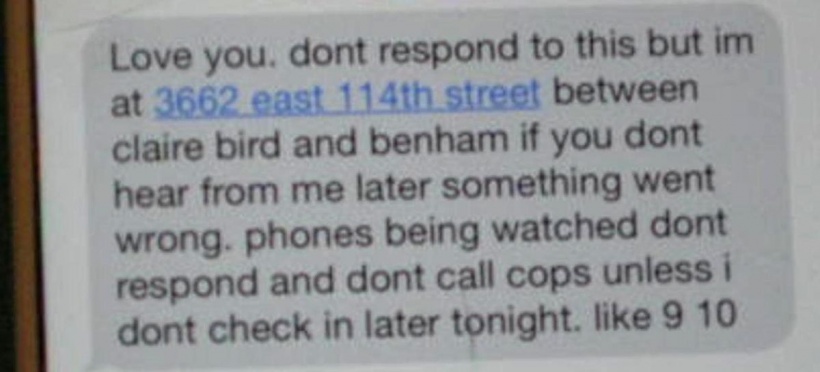 "Love you … if you dont hear from me later something went wrong," the 23-year-old typed. She made sure her mom had the address: "3662 east 114th street." 
"Phones being watched dont respond and dont call cops unless i dont check in later tonight." 
It was close to Christmas, and Alyssa's mom didn't talk to her every day, but she'd learned enough in the eight long years of her daughter's heroin addiction to be spooked by that cryptic message. 
Alyssa didn't need hand-holding, but her mom tried to keep tabs on her when she was sleeping in a car with her boyfriend. That kind of living had hardened her, a reality that clashed with the soft, round contours of Alyssa's face and her large, dark eyes. She looked like a woman in an Italian Renaissance painting, the effect marred only by two small piercings in her nose. 
The address Alyssa gave was in Cleveland, but her mother called the Parma Heights police because the family had relatives who had once worked there. 
Sergeant Steve Scharschmidt took the woman's worries seriously. He phoned a friend in the Cleveland police narcotics unit. "I don't know what you can do to help me, but I can't wait with this," he said. "We've got to go."
The Cleveland detective checked the address in Alyssa's text. A sexual predator named William Thomas lived there. Cops pinged Alyssa's phone to a cell tower 3 minutes from the house. 
A small army of police assembled on the porch: The sergeant from Parma Heights; cops from Cleveland's narcotics and gang units; and patrol officers from the 4th District. Thomas' 83-year-old mother, Ada, answered the door. Was her son home? She said she wasn't sure. That's when they heard noises coming from the basement.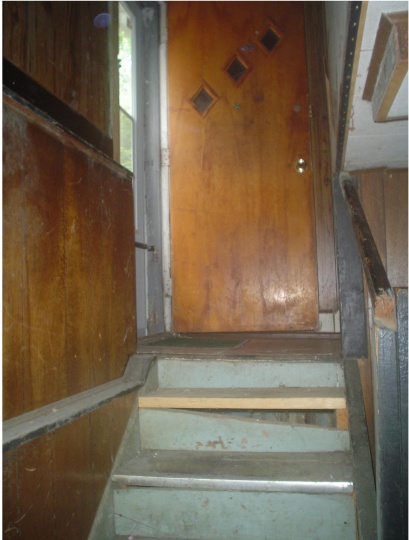 They flooded inside and called down the narrow stairs: "William Thomas!"
Thomas emerged, Alyssa in front of him as a human shield. Police moved in, easily separating the two and tackling Thomas.  
Alyssa "looked visibly shaken but relieved that [we] were there," wrote Detective Scott Moran of the Cleveland police narcotics unit in his report.
She told police she'd been held captive over four days. He'd raped her every day — sometimes more than once. 
In between assaults, he'd taken pictures of her — in a thong, rump in the air; on her back, legs spread apart — and posted them on Backpage.com. He drove her to "dates" and pocketed the money when she was done, using it to buy cigarettes, beer and the heroin police found in his basement room.
Before he raped her the first time, he smacked her across the face. That scared her so badly she didn't try to leave when he would disappear up the stairs. 
After her rescue, Alyssa sat in a police car with Sergeant Scharschmidt. He didn't say it out loud, but Thomas reminded the cop of Anthony Sowell. Both men had served long stints in prison for rape. Sowell, once freed, escalated to murder, killing 11 women in Mount Pleasant, the same neighborhood where Thomas lived. 
Alyssa turned to look at the sergeant. "If you hadn't come," she said, "I don't think I would've gotten out of there."
The cop thought the same thing.
*Alyssa is a pseudonym.