Case Closed
'I did this'
By Rachel Dissell and Andrea Simakis • Originally published September 29, 2019
The mile-long stretch of beach was Sandi's happy place, one of the few spots she could let her guard down; listen to the breeze and the Lake Erie waves.
It was a clear day in July 2018, the temperature nearing 90 degrees, when Sandi and her daughter Laura pulled into Headlands Beach State Park. 
Sandi's phone chimed. It was a message from the state's victim-notification system. Sandi had signed up for the automatic alerts so she'd always know where William Thomas was: He was being moved from prison.
She scrambled to call Bailey Pastva, the fifth and most recent rape crisis advocate assigned to her case. Bailey promised to find out what was happening. 
Sandi's thoughts scattered in every direction. There was a time when news like that would have sent her bolting for home, her fingers fumbling to lock the door behind her. But she was stronger now and 10 months sober.
Mother and daughter headed toward the water, hauling folding lawn chairs behind them. They settled the seats in the brown sand dotted with black pebbles that glimmer when wet, and dipped their bare feet in the water, waiting to hear from the advocate. 
Sandi focused on the gentle waves lapping at her toes.
Soon, Bailey called. Thomas was being moved to Cleveland. Two days earlier on July 24, a Cuyahoga County grand jury had indicted him for raping, assaulting and kidnapping Sandi — 1,102 days after she'd reported her rape to Cleveland police.
Sandi knew it wasn't over. But today was hers. She turned her face toward the sun.
I did this, she thought. 
Sandi let the moment sink in.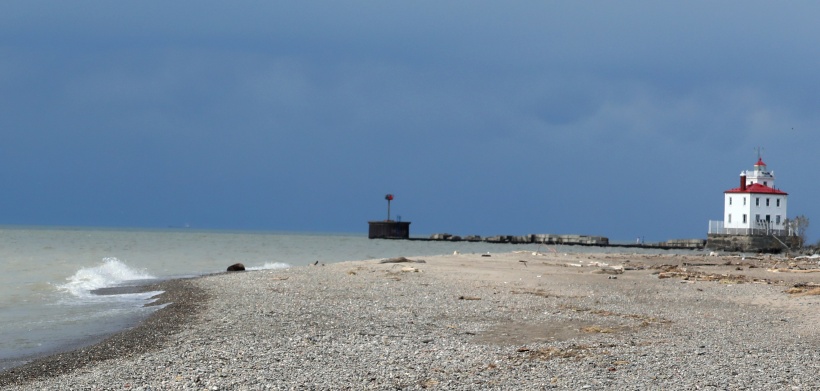 Seven months later, Sandi was in a suburban Walmart with her sisters, standing in an aisle lined with aquariums and fish supplies, glad for any distraction while she waited for the trial to start. Today was the day jurors would be picked. 
Her phone rang, and it was Jeff Schnatter, the county prosecutor assigned to her case. Sandi liked the tall man with a friendly gap in his front teeth. She felt sure he believed her. And he returned each of her worried calls during the drama after William Thomas was indicted: Thomas' first attorney quit and the trial was delayed by months. Then the judge allowed jail staff to take Thomas to a funeral home to say goodbye to his mother, Ada, who was upstairs in her purple-flowered muumuu while her son raped women in the basement.
He ended up taking a plea just now, Schnatter told her. Thomas had admitted in court to what he'd done to her.
Sandi had fought through binges and breakdowns and flashbacks to be believed. She'd gotten sober and stayed that way, now 18 months and counting. But she didn't celebrate. Not yet.
It was up to the judge to decide her rapist's sentence, said Schattner. Somewhere between 10 and 20 years.
"Okay. Sounds good," Sandi said. But her voice was hesitant. 
"We're gonna argue for 20. … That's where people who commit murder land," Schnatter said.  "And it's basically because of your hard work."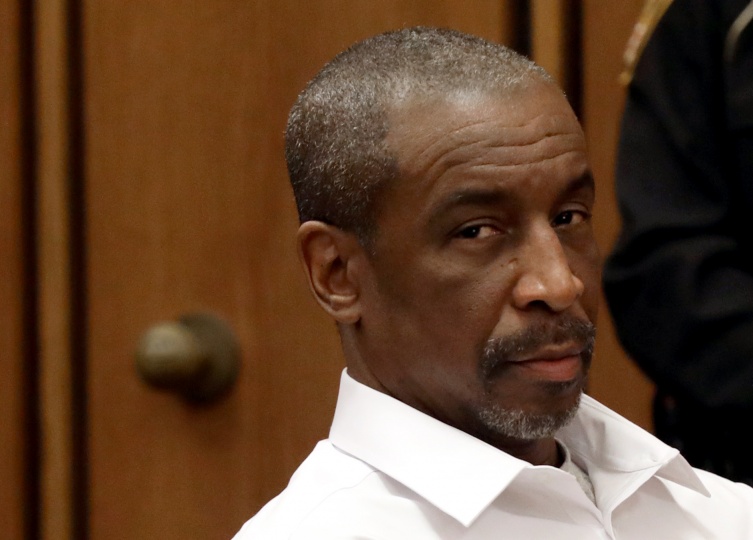 Whenever Sandi felt helpless or small, she remembered something her big sister Rhonda told her: "Remember, you are his wrecking ball."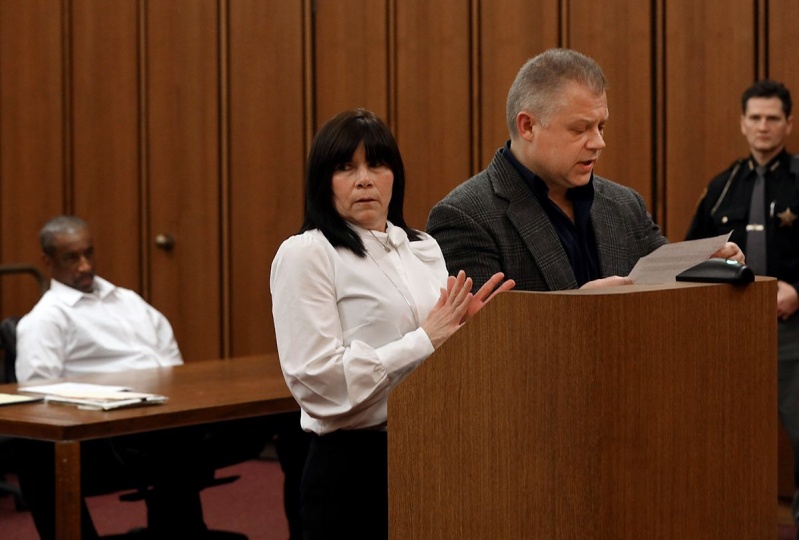 A wrecking ball. The description made Sandi laugh. But maybe Rhonda was right. Horrific as it was, her ordeal had revealed a badassness she never knew she had.
The night before sentencing, she barely slept, laboring until 3 a.m. over the statement she planned to read in court. Each word, each sentence, was important to her. She wanted everyone to hear what she had to say.
Sandi walked into Judge David Matia's courtroom flanked by her three older sisters, two of her daughters, Gabe and her therapist, Kate. She wore a white ruffled shirt and black pants with gold buttons. Girly on the outside. Tough on the inside.
They waited almost an hour. Thomas refused to come out of the holding cell wearing his orange jumpsuit. He threatened to take back his guilty plea if the judge wouldn't let him change into a white button-down dress shirt and slacks.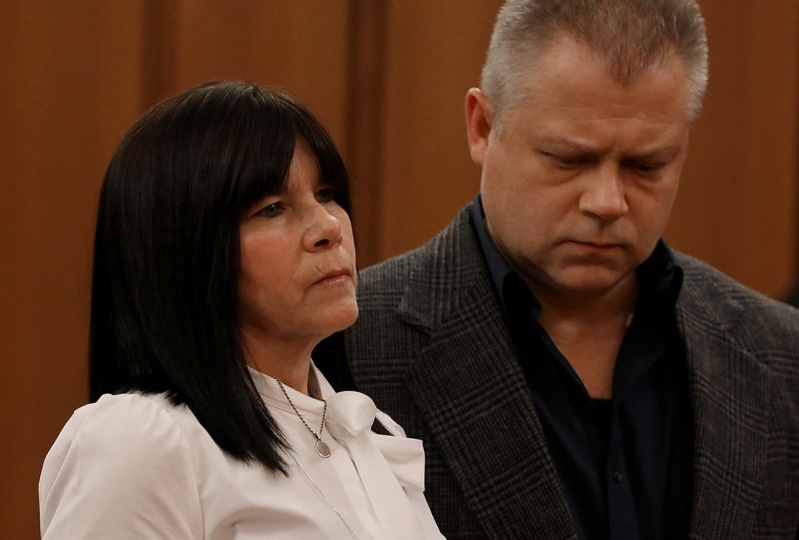 When Thomas finally emerged, Sandi tried not to look at him.
Gabe couldn't look away. He glared, his jaw set.
A deputy placed his rail-thin body in the space between the two men. Schnatter rose, a cross smudged on his forehead signaling the beginning of Lent. 
Both Sandi and Gabe wanted to address the court, he said. 
"That would be fine, but they come up together," Matia said.
Gabe read his short, terse statement. He told Thomas he belonged in a cage — not in civilized society. "You are finally getting what you deserve."
It was Sandi's turn. Before she could speak, Matia cut in.
"Mrs. Fedor, I've read your statement in advance," he told her. The prosecutor had given the judge a copy. "What else would you like me to know?"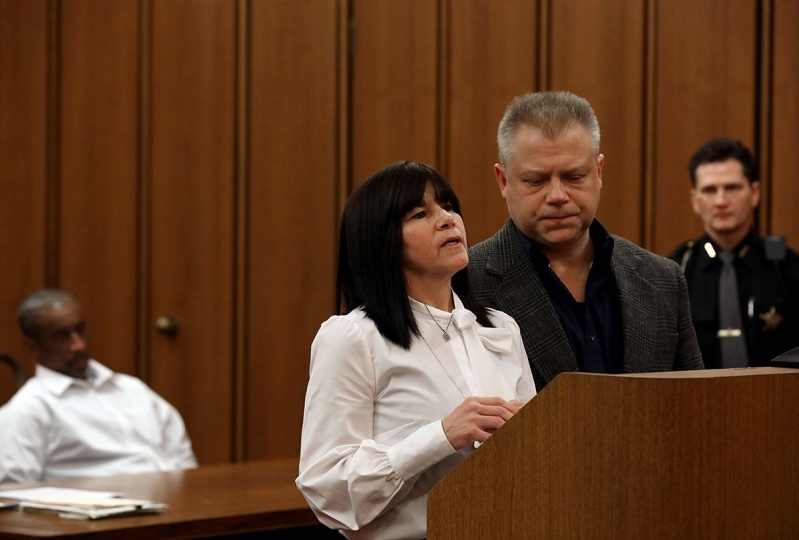 Sandi was flustered. She'd had a plan. The plan was to read her statement. Now she had to improvise.  
"My life is just not the same anymore," she said, her voice shaking, words coming slowly. She glanced down at the paper in her hands. 
"I've waited 3 years, 8 months and 10 days for this … to be here. I found him. ... and I made sure that others noticed."
She took several deep breaths. She steepled her hands together, a smooth purple stone engraved with the word "Courage" pressed between her palms. 
"And I'm here, I showed up," she whispered. "I showed up today."
"Is there anything else?" Matia asked.
"There's so much more. … "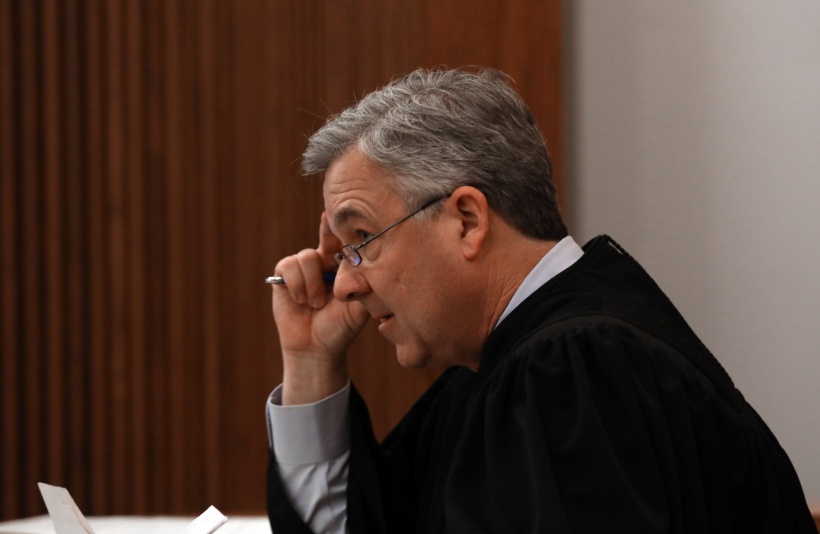 'Anger is a poison'
Judge Matia sentenced William Thomas to 18 years in prison.
He referenced the inept investigation of Sandi's case. Another woman had been raped — "a needless victim" he called her — because of what the judge diplomatically described as "less-than-professional standards … by those we trust to investigate these crimes."
The judge urged Sandi to move on, to let go of her anger, for her own good.
"Anger is a poison that you swallow, expecting someone else to feel the effect," Matia said. "So, do what you can . . . to let go of it. I can guarantee that this man is not going to be thinking about you in the future, and you're only harming yourself if you give him attention that he does not deserve."
The judge didn't get it. 
Sandi's fury wasn't just directed at William Thomas. She didn't care if he felt bad or if he apologized. He was a serial rapist. He'd left her wounded, but that's what you expect from a monster. Not from the police. The police were supposed to help. Their inaction and incompetence had hurt her and so many other women.
Their broken, messed-up system? It was her monster's accomplice. 
That's what Sandi wanted everyone in the courtroom to know. That's what she wants you to know.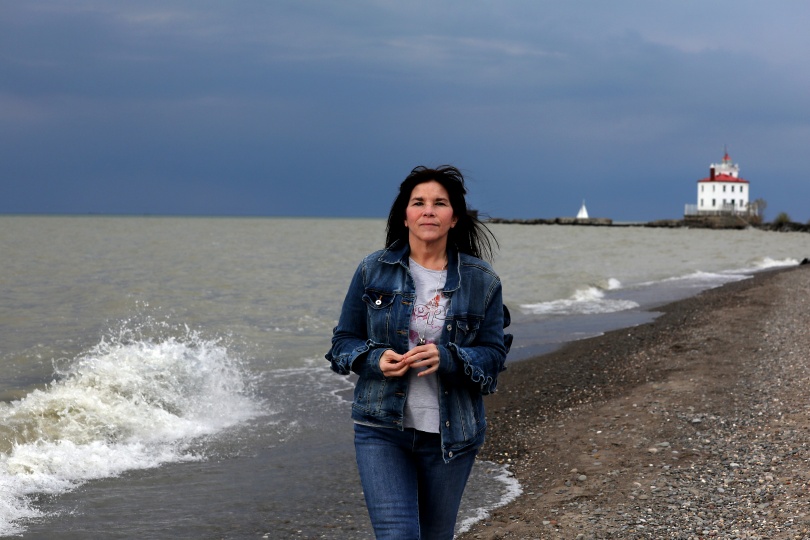 Aftermath

Sandi knows people expect her to go back to who she was before William Thomas climbed into her car. Gabe wants that most of all. But it's not that simple.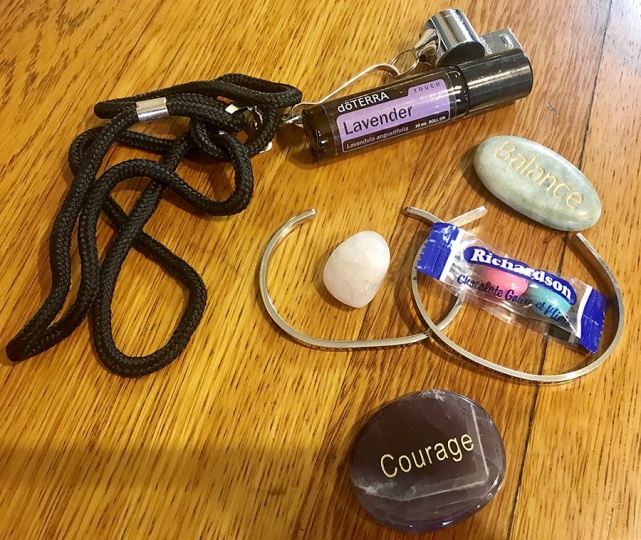 Part of her is still trapped in that basement. She hates it, but it's true.
That's why she never leaves home without her "kit," a zippered pouch tucked inside her purse. It's equipped with peppermints, a whistle and talismans: her "Courage" stone, and silver bracelets from her girls. One reads, "Be strong, be brave, be fearless."
And why she still checks the court docket. Every day. To make sure judges haven't granted Thomas' appeal. 
Now, she works slowly on reclaiming bits of Sandi Before and, at the same time, managing the sensations and fears that come with being Sandi After. As for "closure"? There's no such thing.
When she takes her grandkids to an indoor water park, she can't help but scan the screamy-shrieky place for danger. But Nana is there with them as they splash and play. She shows up.
Sandi could barely tolerate the smell of cooking sauerkraut. It was one of her biggest triggers. So she bought a jar of Bubbies kraut at the grocery store and ate crunchy forkfuls of it, cold and raw, straight out of a bowl. 
One morning after the sentencing, Sandi came home from dropping Gabe off at work to find the garage door open halfway. 
That's weird, she thought. She usually watched it close. 
Didn't he hit the button? Didn't I?
It didn't matter.  She went into the house. This terrified her, but she did it anyway.
Sandi retrieved a hidden gun. 
She had practiced shooting, even though she didn't like the noisy range or the casings that flew back at her. Once, one landed inside her safety glasses and burned her eyelid. 
You got this, she told herself.
She moved stealthily, heading first into the basement. Then upstairs, looking in every closet. Under the high bed. Flinging aside the bathroom shower curtain.
Sandi cleared her house.