The Children of Central City
It's 6 p.m. at Central City's A.L. Davis Park, and coaches Edgarson Shawn Scott and Claude Dixon have managed to corral the 9- and 10-year-old boys into something resembling a straight line.
With a piercing blow of his whistle, head coach Scott starts the Panthers football practice. The players run a lap from light post to light post. Their cleats kick up the dirt patches some say are a leftover from the days following Katrina, when the field was blanketed by limestone and 69 FEMA trailers.
Scott's gaze quickly shifts to the nearby basketball court pavilion, and then back to his team.
"I'm looking for those boys with the guns," he later says. "I've always got to keep my eye over there to make sure my kids are safe.
For the boys on the Davis Park team, it's not a matter of if they've been exposed to violence – it's how often. In their young lives, they've already attended funerals for slain family and friends, and stepped off school buses to the sight of flashing blue lights and yellow crime scene tape. They can tell the difference between fireworks and gunfire, and they know what to do when they hear the latter.
Violence has forever altered the lives of the team's players, coaches and families. Among them is Ji'Air Luckie, 10, whose mother was shot dead in her kitchen while he and his older brother slept a room away.
There is 8-year-old Earl Watson Jr. who, four years ago, witnessed a woman fatally shoot a man in a Central City restaurant parking lot.
There is head coach Scott, who as a child lost his older brother and his best friend in separate shootings 12 years apart.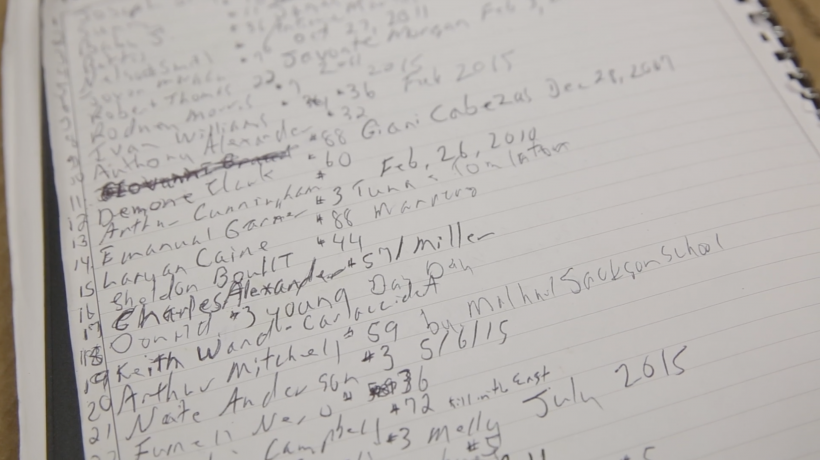 The losses stretch back through past Panthers teams. Twenty-eight former players have been killed in a 14-year span; dozens more who turned to selling drugs spent time in prison.
Last fall, NOLA.com | The Times-Picayune reporters followed the A.L. Davis Park Panthers. They attended practices and games, interviewing players and their families as part of an examination into an often-overlooked public health crisis: chronic exposure to violence and its devastating effects on children.
The series focuses on children who grow up in Central City– one of New Orleans' most culturally significant neighborhoods, a nurturing home to second-lines and Mardi Gras Indians, and the epicenter of the city's civil rights movement. But the 2,900-plus children and teens who call Central City home face rates of crime and poverty significantly higher than in other parts of the city.
"The Children of Central City" details how repeated exposure to violence alters a child's brain development and other systems in the body. It examines how the city's fractured network of independent charter school operators tries to balance the need to address student trauma with the pressure to meet state benchmarks for test scores. It shows how lawmakers' decision to reduce — or in some cases eliminate — mental healthcare services for children gives their families limited options for care, and leaves a handful of qualified providers struggling to meet the demand.
And, in the end, it gives voice to those affected most: the Panthers players, who share in their own words what they want for their city, and for their futures.
Stories: Jonathan Bullington and Richard A. Webster
Photos: Brett Duke
Videos: Emma Scott
Graphics: Dusty Altena, Jen Cieslak, Frankie Prijatel
Design: Haley Correll, Valeya Miles, Ray Koenig
Editors: Manuel Torres, Carolyn Fox, Mark Lorando
Produced as a project for the Dennis A. Hunt Fund for Health Journalism, a program of the USC Annenberg Center for Health Journalism.