The Children of Central City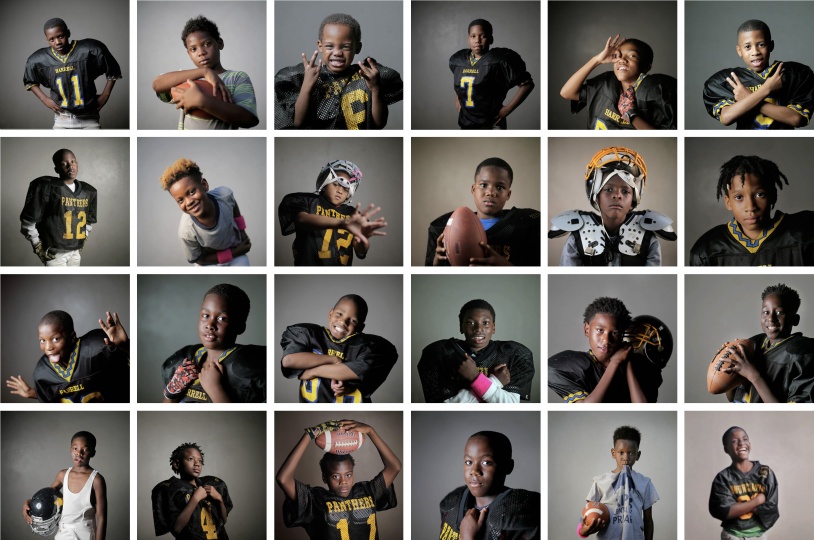 SERIES ELEMENTS:
Stories: Jonathan Bullington and Richard A. Webster
Photos: Brett Duke
Videos: Emma Scott
Graphics: Dusty Altena, Jen Cieslak, Frankie Prijatel
Design: Haley Correll, Valeya Miles, Ray Koenig
Editors: Manuel Torres, Carolyn Fox, Mark Lorando
Produced as a project for the Dennis A. Hunt Fund for Health Journalism, a program of the USC Annenberg Center for Health Journalism.
---
Project: The Children of Central City
---
Documentary: The Children of Central City
The movie takes you from the playing field to the classrooms, the homes of the players and the offices of the social workers whose attempts to treat the children's post-traumatic stress are repeatedly thwarted by state budget cuts to mental healthcare.
---
The 28

Jerome Temple, also known as DJ Jubilee, talks about 28 former players on the Panthers youth football team who were killed over a 14-year period. Temple coached the Panthers for 19 years.
---
The Science of Trauma

Meet Joey. He's 9. He sees domestic abuse inside his home, and hears gunfire outside. It doesn't only scare him; it alters his body, his brain and his chances for a normal life. See how.
---
Treating Trauma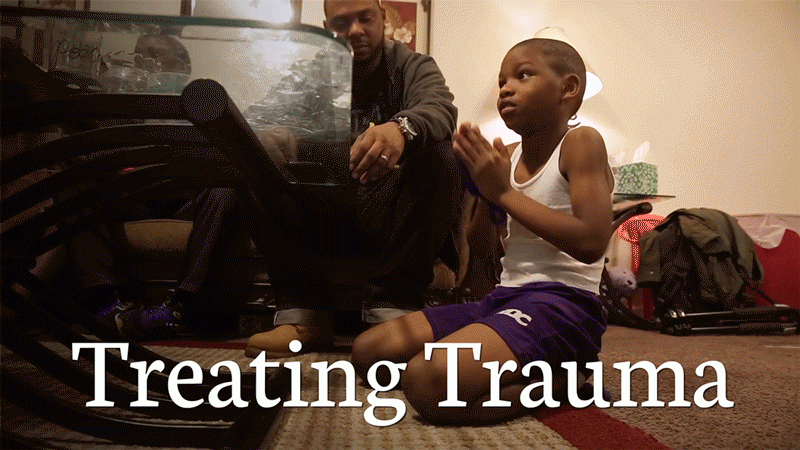 The first step in providing help to children is to acknowledge that bad things happen to them, says Paulette Carter, president and CEO of Children's Bureau of New Orleans, a nonprofit that provides trauma-related mental health services to young people and their families.
---
Malachi's Story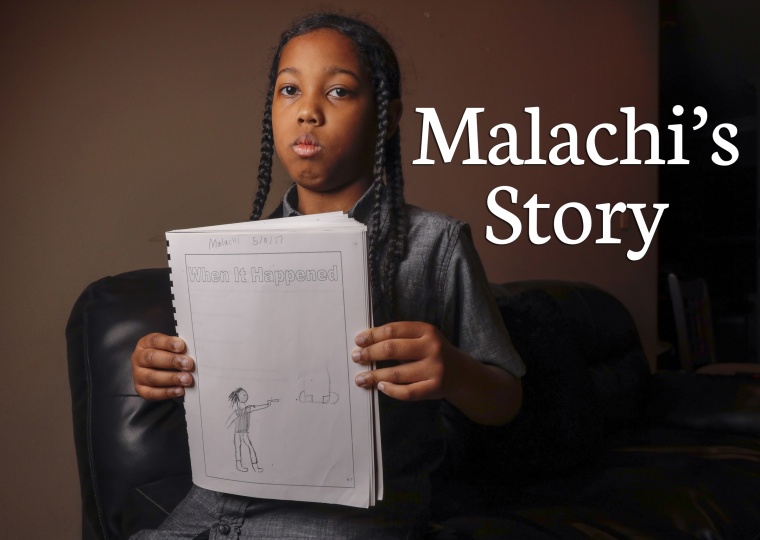 Malachi Hill talks to his former counselor, Todd Cirillo, more than a year after an unknown man shot at Malachi and his family while they were living in New Orleans East.
After the shooting, the dark terrified Malachi so much that he insisted his mother drive him home before sunset. If they failed, he would crouch down in the backseat of the car and start praying, pleading with his mother to assure him there was no one waiting outside to shoot him.   
---
Stolen Focus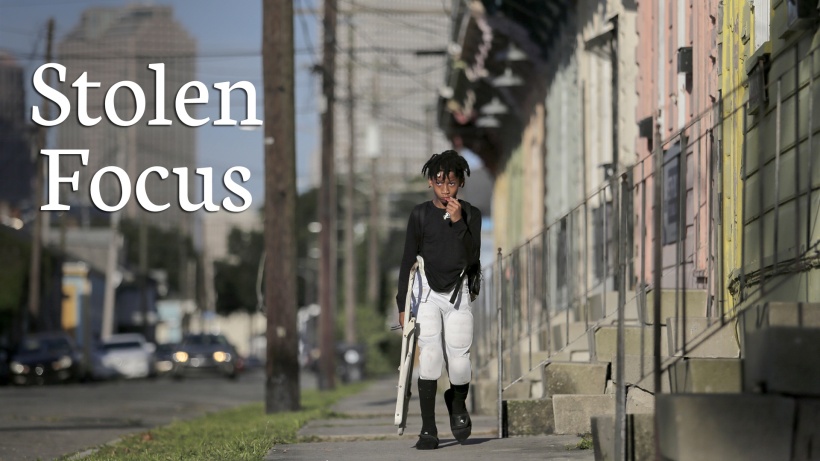 Paulette Young talks about her daughter Cierra Luckie's 2011 murder and the trauma it inflicted on her grandsons Ji'Air and Jerone, who were 3 and 7, respectively, when they found their mother dead on the kitchen floor.

Jerone Luckie, 14, recites a poem he wrote about his mother's death.
---
A Tested Leader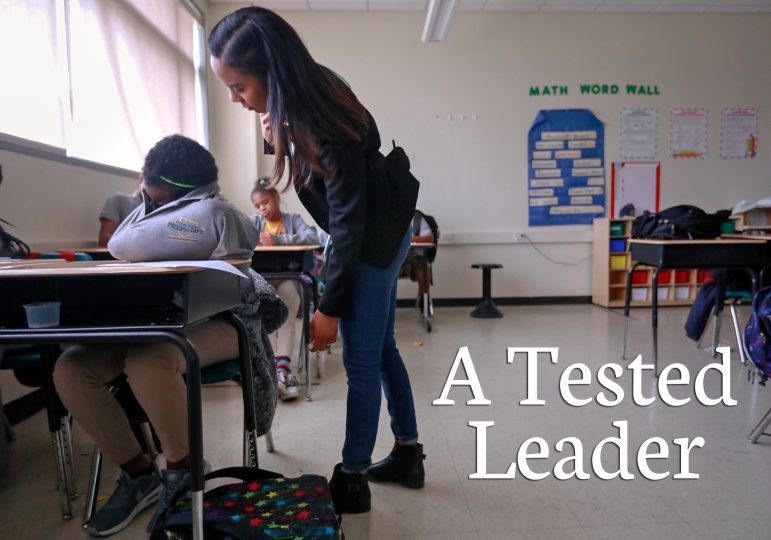 Crocker principal Nicole Boykins talks about how growing up in Central City and Hollygrove prepared her for her role as leader of a school at the forefront of addressing student trauma.
---
A Family Team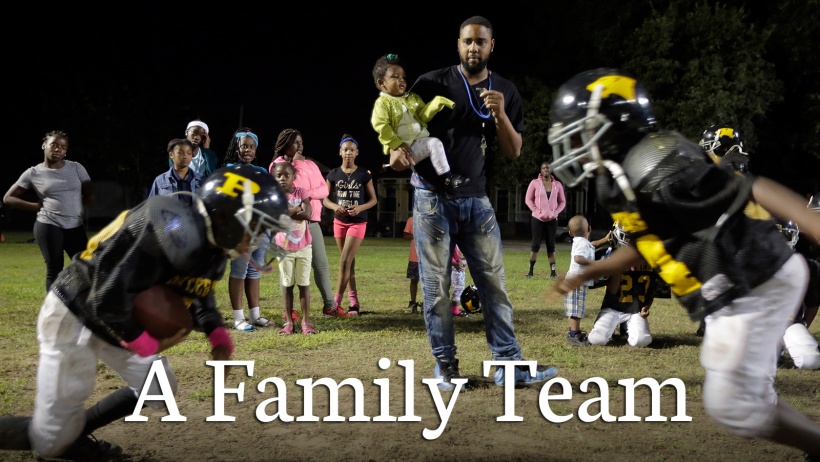 Panthers coach Edgarson Shawn Scott talks about growing up in Central City, and the challenges of trying to shield his young players from neighborhood violence.

Panthers team members practice at A.L. Davis Park in Central City.
---
Meet the Players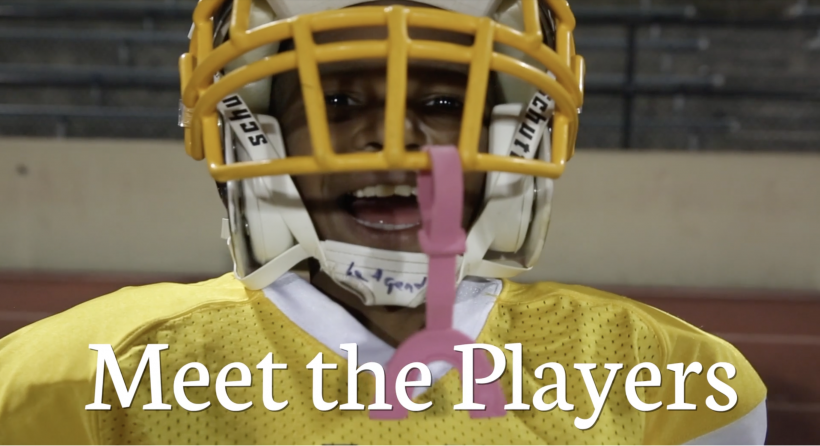 In December, we hosted the A.L. Davis Park Panthers youth football team's season-ending banquet at Apex Youth Center in Central City. We pulled aside a dozen players during the party and asked them the same set of questions – from what they liked and disliked about their neighborhoods to what they wanted to be when they grew up and what they would do if they were mayor of New Orleans for a day.
Here's what they said: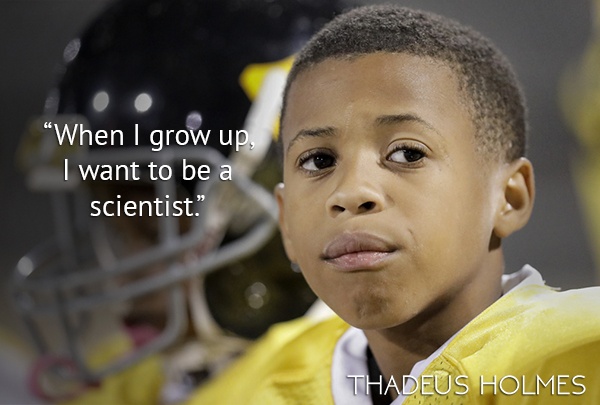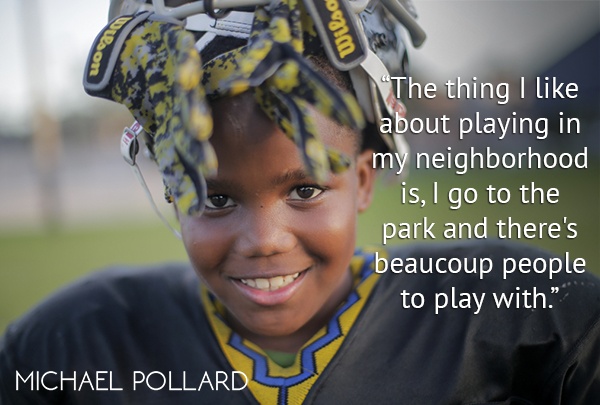 ---
One in a Million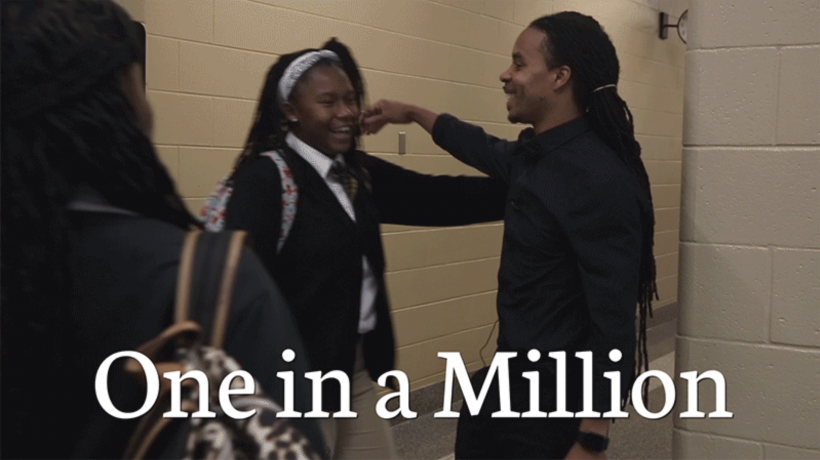 Brennan Jacques, 30, grew up in the St. Thomas projects where he played for the Panthers youth football team. He was later convicted of selling drugs and sentenced to five years in prison. Jacques, who lost two brothers and a nephew to gun violence, is now a teacher at Phillis Wheatley Community School where he teaches math, coaches basketball, and works with at-risk children.