Coverage of Campus Sexual Assault at BYU
By Erin Alberty, Originally published by The Salt Lake Tribune on August 16, 2016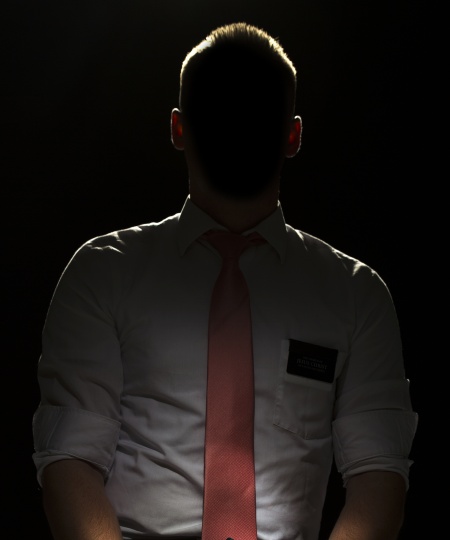 Andy wanted a blessing.
He had awoken in a haze after a suicide attempt with painkillers and began to panic. He didn't want to die. But he didn't know if he could live. Andy's first, secret boyfriend had raped him and dumped him, he said. Simultaneously traumatized by and lonesome for the one person who accepted him as a gay man, Andy floundered for months in shame and dread until he finally turned to the bishop of his Mormon student congregation at Brigham Young University.
He expected some reproof for acting on his "same-gender attraction," as LDS leaders have termed being gay. But Andy also hoped for some comfort and counsel.
Instead, he said, his bishop offered an ultimatum: Andy could turn himself in to BYU's Honor Code Office to be disciplined by the school, or the bishop himself would report Andy for the violation of "homosexual behavior."
While multiple current and former students have told The Salt Lake Tribune that rape victims at BYU may be investigated for potential discipline, a half-dozen LGBT students described unique challenges they faced when they were assaulted while attending the flagship school of The Church of Jesus Christ of Latter-day Saints.
BYU's Honor Code forbids homosexual behavior, which the school defines as "not only sexual relations between members of the same sex, but all forms of physical intimacy that give expression to homosexual feelings." Holding hands and kissing, while allowed between men and women, are widely understood to be subject to discipline; BYU spokeswoman Carri Jenkins said the language of the Honor Code "speaks for itself and relies on students to use good judgment."
But advocates for LGBT students say coming out brings such scrutiny that even people who have no intention of dating tend to seek support in secret, often online.
That has created an underground social scene in which predators can take advantage of silent and largely inexperienced victims, according to several LGBT students who have told The Tribune they were raped while enrolled at BYU. LGBT students who are assaulted by a member of the opposite sex say they fear their orientation remains a liability should they try to report the crime.
These student accounts come as BYU faces new scrutiny on two fronts: Federal officials this month added BYU to a list of more than 200 schools under investigation nationwide for how they respond to student reports of sexual assault. Meanwhile, more than 20 LGBT advocacy groups have asked leaders of the Big 12 athletic conference to eliminate BYU from consideration for membership, alleging the school "actively and openly discriminates against its LGBT students and staff."
An advisory council created by BYU in May is studying the school's handling of sexual-assault reports.
"Both the church and BYU care deeply about the safety and well-being of these young people," LDS Church spokesman Eric Hawkins said in a written statement. "There's absolutely no excuse for anyone who would prey upon a student in this way, and sexual predators are neither enabled nor excused by the policies [described]."
Lesbian, gay, bisexual and transgender students say confidential support can be hard to come by in the aftermath of an assault. There is no official school group or office for LGBT resources; the student-led support group, Understanding Same Gender Attraction, is not sanctioned by the school and is not allowed to reserve meeting space on campus, Carri Jenkins confirmed.
Although she said the school's counseling center offers services to LGBT students and Hawkins directed students to LDS Family Services counselors or bishops, some students said the risks of disclosure are too high.
"You can't talk to anybody about it," said J.P., a former student who recounted being raped in 2011. "I felt hand-tied. I wasn't able to seek help from anybody. As a gay person [at BYU], that wasn't even an option, because the moment you tell the situation you're in, you're busted. There's no protection."
The Tribune typically does not publish the names of victims in sex crimes; the sources in this story agreed to be identified by their initials or first names.
—
'What happened was going to cost me'
Andy was a 17-year-old BYU freshman when he got involved in a relationship that he describes as coercive. It also was unlawful under Utah law, based on his age: The man, whom Andy met online, was 25.
They had met a few times in winter 2012, and while the physical relationship was moving faster than Andy wanted, he said he wasn't sure what to do about it. Then, in the basement of his boyfriend's South Jordan home, Andy discovered the extent of the man's disregard for boundaries.
"I can remember being on his bed with my clothes off," Andy said. "I can remember not necessarily screaming, but forcefully saying to stop. But he wouldn't."
Andy said he did not realize that he had been raped, believing at the time that "guys don't get raped."
He said had come out to his parents, who told him they would not tolerate homosexuality in the family.
"I felt trapped," Andy said. "I felt like the only way I could continue living was to stay with [the rapist] because he was the only one who was supportive."
After they broke up, Andy said, he saw only terrible options: He could suppress his sexuality and be condemned to loneliness and deception — or he could be gay and suffer rape and abuse.
A third option — not to live — rose to the top of his list.
After Andy awoke from his suicide attempt, he checked himself into a hospital for a brief stay. Over the summer, he grew more depressed, Andy said, until a friend suggested he seek help from their student ward bishop, "to get counsel, get advice, get a blessing."
When the bishop instead ordered him to "repent" to the Honor Code Office, Andy said, his depression gave way to panic. "It was real that what had happened was going to cost me my education and my job," Andy said.
The Honor Code investigator, or counselor, asked extensive questions, Andy said. "He wanted to know exactly what kind of sex had occurred, the dates of when it had occurred, where it had occurred. ... He was taking notes furiously as I was telling my story."
BYU initially said it could not locate records of a case like Andy's. After The Tribune confirmed it had obtained disciplinary records and provided more details, Carri Jenkins said she could not provide more information without a written release from the student. If a similar report was made by a minor student today, she said, the case would be referred to police and the Title IX office, which investigates sex crimes, and any Honor Code investigation would be suspended.
Although Andy cannot remember whether he described the physical coercion, he said did talk about the age difference and provided dates that showed he was a minor at the time of the assault. Andy said the counselor didn't refer him to police, but he did thank Andy for reporting to the Honor Code Office.
A month later, the counselor called Andy back to the office.
"The first time he had been compassionate, and that whole facade was completely gone," Andy said. "Now it was him looking at me like the bastard at the family reunion."
Andy was put on "withheld suspension," he said. He could attend classes, but he couldn't participate in activities and lost his campus job and his housing. He received a folder of religious writings about the dangers of homosexuality and met weekly with the Honor Code counselor.
Andy said he immersed himself in his repentance.
"I got really into it, and really into church, and was convinced I was going to cure myself of my gayness — which seemed to be what the Honor Code Office wanted me to do, based on the readings they were giving me," Andy recalled. "... I wanted it to go away forever, especially after trying [a relationship] once and seeing where it got me."
The LDS Church has stated on its website mormonsandgays.org that "individuals do not choose to have [same-sex] attractions." The site states: "The attraction itself is not a sin, but acting on it is."
Andy's standing at BYU was restored after a semester — his suspension shortened from a year — and he found new peace when he served a Mormon mission. He was too busy to think about sex, and the rigorous schedule prevented much contact with other gay men.
"I felt like I had a testimony, like God had finally forgiven me for being gay, for allowing the assault to happen," Andy recalled. "I thought, 'I'll be able to marry a woman and be a member of the church.' "
When he moved back to Utah, he got a job and began dating a woman. "I felt awesome," Andy recalled. "I finally found someone. Everything was going to be OK."
But he said his girlfriend led him to the one price he could not pay: her happiness.
"I realized I didn't have a connection with her in the way that I should have a connection with her," Andy said. "I haven't dated a girl since."
Andy said he hopes to "grin and bear it" long enough to finish his degree at BYU.
—
'I was really scared of him'
Many LGBT students at BYU find that trying to date in secret means giving up protections that heterosexual singles take for granted, said Addison Jenkins, president of Understanding Same Gender Attraction.
Students make online connections with a higher degree of anonymity so the people behind the profiles don't risk exposure, he said. Longing for connection but facing the risk of expulsion, they meet dates in person, possibly without exchanging even basic personal details, such as ages and last names. With students encouraged to help enforce the Honor Code, LGBT students may not be able to tell friends or roommates where they're going or who they'll be with, he said.
Predators know all of this, Addison Jenkins said.
"It's easy to think, 'Oh, there aren't monsters out there, lurking, waiting to attack gay students,' because that seems so malicious and so predatory," he said. "But I think experience shows that, for sure, gay students at BYU are at a lot of risk."
Former BYU student A.D. doesn't know the last name of the older man who he said slipped a drug into his orange juice during a date in December.
He doesn't know where the man is now — "He said he was from out of state," A.D. recalled — and he can't remember the address of the home he crawled away from the following morning.
A.D. said he felt uncomfortable almost as soon as he stepped into the Lehi house where the man had directed him.
When the man thrust a cup in front of him, "I said, 'I don't drink alcohol.' 'Oh, it's not alcohol.' He's coming up with answers to my objections," A.D. said.
He said he sank into a fog of what he now suspects was a date-rape drug. The man grew angry when A.D. became nauseated, and then "would flip back really quickly, tell me I was beautiful and try to kiss me," A.D. said. The man had assured A.D. there was no pressure to have sex; a few hours later, when A.D. no longer could move his limbs, the man was groping him.
A.D. said he awoke the next morning unable to walk. He said he sent his GPS coordinates to his friend's phone and crawled into a window well outside the man's house while he waited to be picked up.
After the attack, A.D. said, every option looked humiliating. Disclosing the crime would mean inviting blame and scrutiny for being gay. Suffering alone felt like conceding that he deserved it.
"I felt really hopeless, really depressed. My first instinct was, 'Well, I could overdose and not have to suffer the indignity of having to put my life back together.' "
Within weeks, A.D. broke down and told a trusted teacher about the assault. She was required to report to the school's Title IX office, which, A.D. was told, would collaborate with the Honor Code Office.
After one meeting with a Title IX investigator, A.D. dropped out of BYU.
"I know that [the investigation] is open," A.D. said. "To go back to BYU, I might have to finish talking about it. ... I'd also have to talk to the Honor Code Office, and I wasn't going to survive that."
Addison Jenkins said he has heard similar accounts from LGBT students who turned to the internet for friendship and support as they struggled with their sexuality.
"They just wanted someone to talk to," he said, "and they end up at this person's house or this person's car, and they get taken advantage of."
—
'Who I was was going to make my story suspect'
Aubree, a current BYU student, said she also feared an Honor Code investigation into her 2012 sexual assault by a man, worried that Honor Code enforcers would view it in a suspicious light because she is bisexual.
Aubree said she had confided in her visiting teachers — companions assigned to check on the spiritual and physical welfare of women within Mormon congregations — that she was attracted to women.
"I'm crying and begging them not to tell anybody. The next thing I know, they've told the bishop, who told his counselors, and they told their people, and everybody knows," Aubree said. "Having been outed at 19 years old, I went from being the person who never kissed anyone, never wore a tank top, never had a Coke, to being called into the bishop's office and being compared to a drug addict, a kleptomaniac and a person with anger issues."
The LDS Church's official position, Hawkins said, is "that it is not attraction or sexual preference, but behavior, that is morally destructive. This same principle applies to anyone — gay, straight, bisexual or otherwise."
Aubree said that, in practice, gay and straight attractions are not treated the same at BYU. On the day she was attacked, her roommates decided they were going to have "an anti-homosexuality scripture study night, where they basically went through the Bible and pulled up any anti-gay sentence they could find."
Aubree said she went outside, waiting for the Bible study to end. A man she knew from her ward, or congregation, found her in tears.
"I told him why I was upset ... and that I had just come out as bisexual," Aubree said. "He was the first person I'd ever talked to who didn't care. He didn't tell me I was sinful. He didn't ask me when I was going to get that fixed. ... So when he said, 'Hey, do you want to come to my place instead of going home?' I agreed."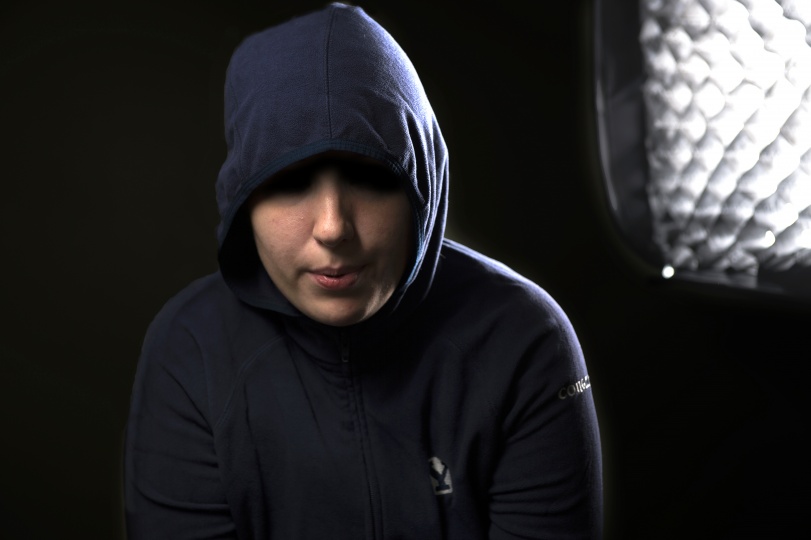 The man invited her to watch a movie in his bedroom, which is forbidden under the Honor Code.
"That made me a little uncomfortable, but I didn't see anywhere else that a TV was, and I was like, 'It's fine, we're just going to watch a movie.' "
As soon as they sat down, Aubree said, the man started kissing her. When she told him to stop, he initially was apologetic. But she said he kept making advances. He pushed her on the bed, grabbing her and molesting her as she repeatedly told him no, she said.
"At one point, he said, 'What, you don't like this? Wow, I guess you really must be gay then,' " Aubree said. "And then he kept going. It was almost this idea ... that I was somehow defective. It didn't matter whether or not I was consenting."
Aubree eventually stopped fighting because "he kept getting more and more frustrated and more and more rough," she said. "I decided the best thing would be to let him do whatever he was going to do. Hopefully, he would take me home and I could just forget about it."
Aubree said she confided in two people about the assault; both dismissed it as typical male behavior. Meanwhile, she said, she didn't think she could report to police or the school because any investigator would soon discover she was bisexual — and then she would have a hard time convincing them the sexual contact was not consensual.
"There's a stereotype that bisexual people just want sex with everyone," Aubree said. "... My concern was that who I was was going to make my story suspect."
—
'I want to be free'
Instead of reporting, Aubree said, she struggled alone.
"I had a really hard time focusing on anything because I would be in the library doing my homework, and all of a sudden I would smell him," she said. "I kept having to look around and make sure he wasn't right behind me. I couldn't sleep for a long time because every time I lay down to sleep at night, I could feel him on top of me."
She said she felt shame, fearing she was "not pure anymore." More than a year later, when she began having fantasies of killing herself, Aubree said a doctor first used the word "assault" to describe what happened to her.
"Part of me thinks if I'd said it differently, people would have believed it actually happened," Aubree said. "I [wasn't] using the word 'rape.' I think it would be a lot more helpful if people had the vocabulary to say, 'OK, I was sexually assaulted.' "
Aubree remains a BYU student. She said she hopes the school will offer Honor Code amnesty for sexual-assault victims — the demand made by more than 100,000 people who signed an online petition this spring.
For A.D., leaving BYU led him to support systems he said he couldn't have imagined in Provo. He transferred to a new school and got a job at an LGBT-friendly employer in Salt Lake City. When he told his co-workers he was gay, "a group of like 30 people were clapping for me, and happy for me, which obviously made me cry."
A.D. said he eventually opened up to his new boss about his assault and found validation; she also had been sexually assaulted.
Andy, also still attending BYU, said networking with other student rape victims was a turning point in his recovery. He joined a support group and has tried to become more involved in rape awareness on campus and among gay victims. He said he can see in their eyes a familiar fear — that "you're baggage that no one is ever going to want" — but he believes that is not the end of the story.
"I want to be happy," Andy said. "To be in power. To be free."